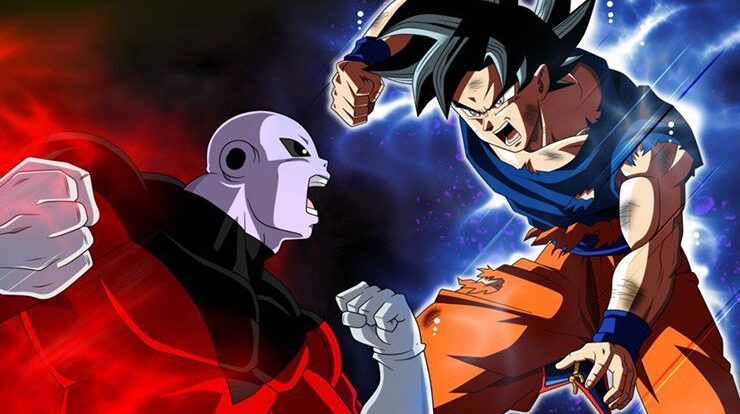 Top 10 Best Anime Tournaments Arcs Ever – Hey guys!. In this post, I'll be discussing a list of Top 10 Best Anime Tournaments Arcs Ever. No matter which battle anime you've watched, there's probably a tournament held in it, popular in shows such as Naruto, Hunter × Hunter, & My Hero Academia.
There are so many amazing tournaments to choose from that it may seem intimidating to pick just one. Keep in mind that this list is based on my opinion, not fact so hopefully, you guys find at least some of these shows interesting enough to give a try. Let's fasten our seatbelts and enjoy the ride!
10. God of High School Tournament (The God of High School)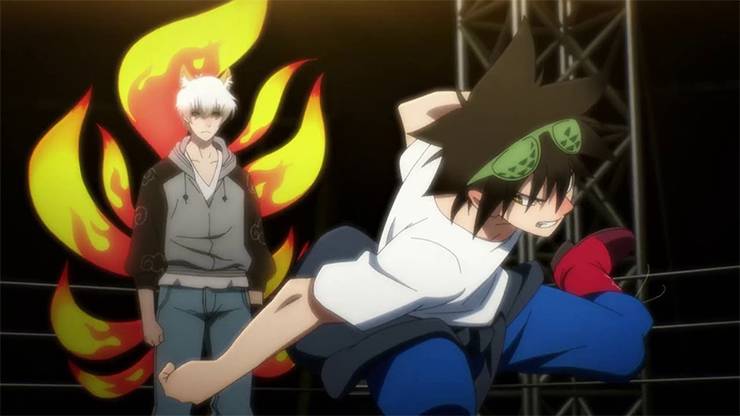 First up on this list is The God of Highschool written by Yonje Park. This show is centered around the MC Jin Mori and his acquaintances Han Dae-Wi and Yoo Mira participating in a tournament to decide who is the strongest fighter in all of Korea. The winner takes all and is to be crowned The God of High School.
This provides tons of great fight scenes, and showcases the ingenuity of Jin within this martial arts-style tournament as well as introducing some pretty intimidating foes. But for more on that, you'll just have to check it out for yourself.
9. Battle City (Yu-Gi-Oh!)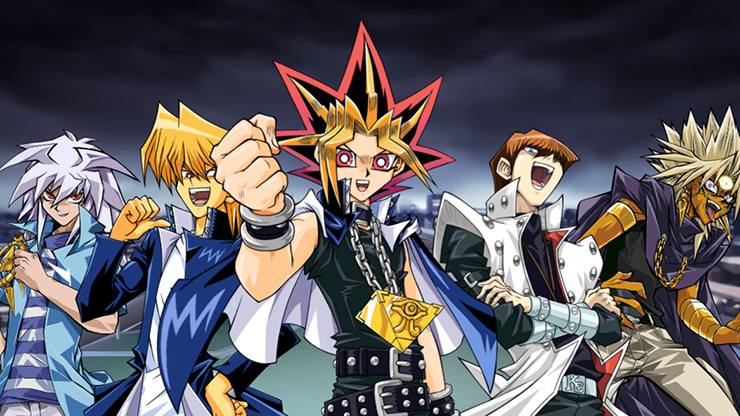 Both parts of Battle City are without a doubt some of the most memorable tournament arcs adapted in the anime Yu-Gi-Oh! written by Junki Takegami. Battle City Part 1 establishes a formal guideline to play the game, as well as the inclusion of the 3 Egyptian God Cards.
While Battle City Part 2 is full of heated battles left and right, with the climax being a 4-way deadlock between Yugi, Joey, Kaiba, and Marik. Each duelist is set to play with only 40 cards within their deck, testing the limits of these four finalists. Battle City across the board is exciting and a worthwhile experience to watch.
8. Grand Magic Games (Fairy Tail)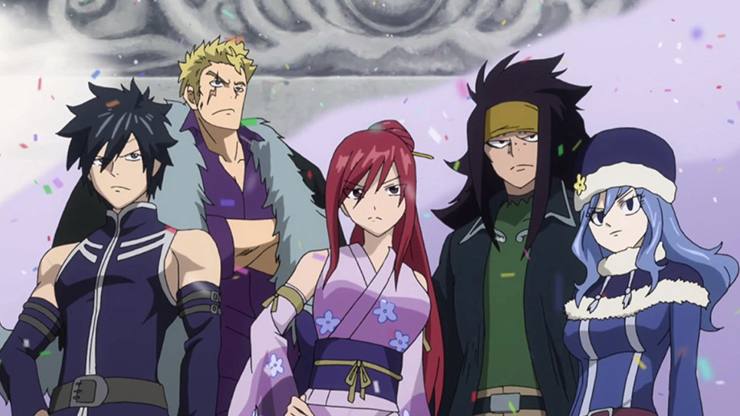 The Grand Magic Games arc is the 13th arc of the anime Fairy Tail written and illustrated by Hiro Mashima. Although this arc sits at the 8th spot, that doesn't mean to take it lightly, as this tournament is jam-packed with full of great fights that are both thrilling and shocking.
The Grand Magic Games is essentially a tournament involving each guild within the city of Magnolia, vying for the top spot. The MC along with all his friends arrive center stage and provide stunning visual matches in addition to key players from the opposing guilds.
7. Corrida Colosseum (One Piece)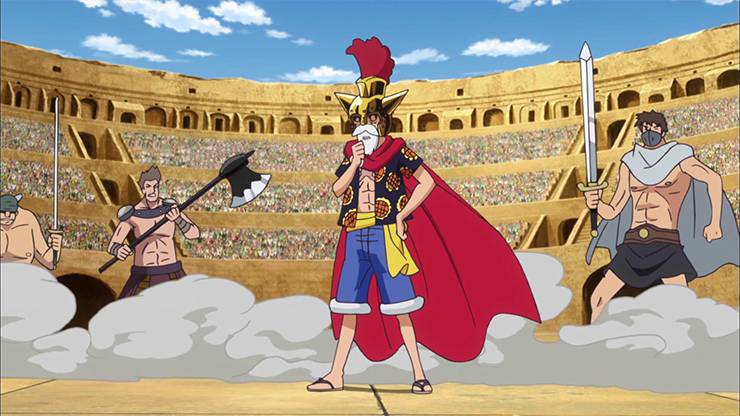 The Corrida Colosseum Tournament takes place within the Dressrosa Arc, the 27th arc of the anime One Piece written and illustrated by Eiichiro Oda. This tournament is essentially a battle royal between the strongest pirates and criminals that the world has to offer, resulting in action-packed fight scenes with amazing visuals.
The Corrida Colosseum houses some of the most ruthless and savage outlaws the latter portion of the Grand Line has to offer. It is definitely not a tournament to miss out on. The gladiator Lucy takes the show by surprise and provides endless entertainment and jaw-dropping moments that keep you craving for more.
6. Royal Knights Selection Exam (Black Clover)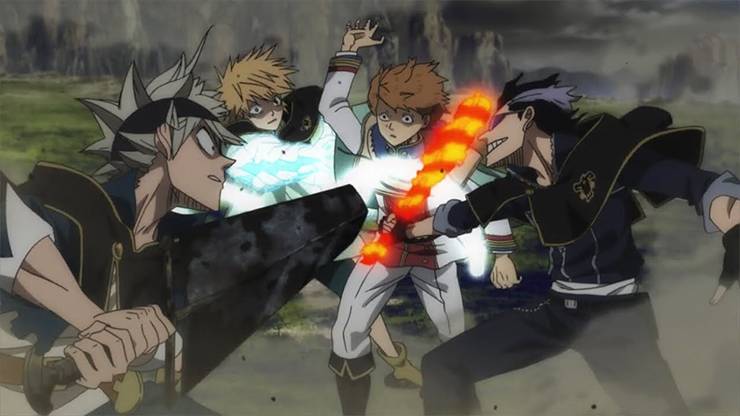 The Royal Knights Selection is the 7th arc within Black Clover, written and illustrated by Yuki Tabata. This arc covers an event in which Magic Knights are selected to become Royal Knights through the means of combat. The purpose of this exam was to examine the effectiveness of every participant within a variety of geographical environments.
The Royal Knights Selection is one with a ton of action and fights that leave you on the edge of your seat giving it the 6th spot on this list. Tabata formats this tournament in a group battle style which allows for some interesting team-ups and amazing collaborative techniques. For these reasons among plenty of more are why you should definitely give it a shot.
5. U.A. Sports Festival (My Hero Academia)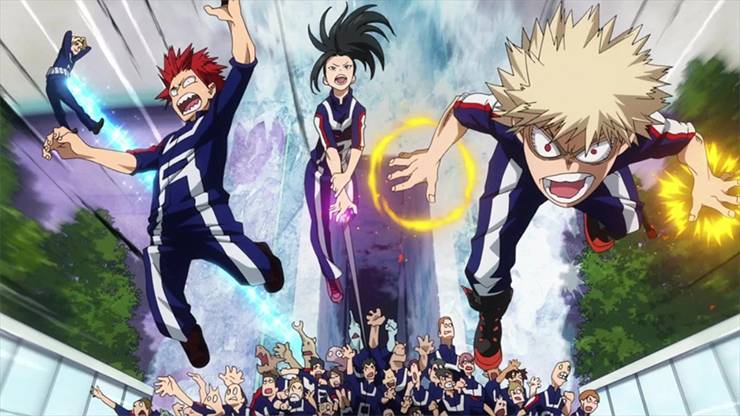 The U.A. Sports Festival is the 5th arc taking place within the anime My Hero Academia written and illustrated by Kohei Horikoshi. This arc centers around a variety of events that test not only each student from Classes A and B but the support class as well as teamwork compatibility and capability.
The final portion of the festival is within a tournament format consisting of randomized one on one matches and this is where this arc truly shines. Horikoshi goes above and beyond providing quality fights both beautiful and intense in its delivery. To really get a feel for what we mean, you'll just have to check it out.
4. Heavens Arena (Hunter × Hunter)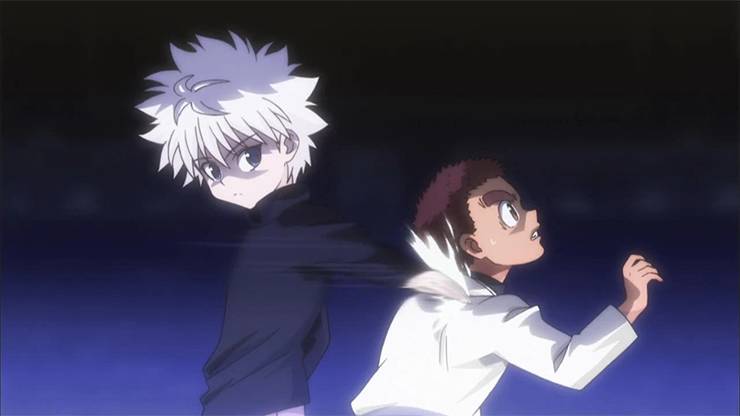 Heavens Arena is the 3rd arc that takes place within the creative world of Hunter x Hunter by Yoshihiro Togashi. This tournament centers on the MC Gon and his best friend Killua on their journey to become stronger and fortify their usage of Nen consisting of Ten, Ren, Zetsu, and Hatsu.
Heavens Arena has a wide selection of rich and exhilarating fights that are both visually empowering and intellectually engaging in nature. Togashi really highlights the strengths and weaknesses of both Gon and Killua and portrays their progression within an ingenious format, giving it the 4th spot on this list.
3. Tournament of Power (Dragon Ball Super)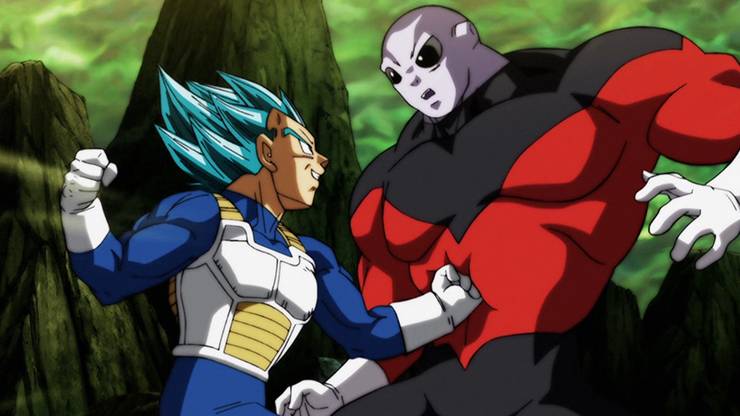 At last, on to the final 3, The Tournament of Power is without a doubt the highlight of Dragon Ball Super written by Akira Toriyama. Although the final arc, this tournament on all fronts is not only superb but, breathtaking in its pacing and fight choreography.
The tournament is essentially a battle royal of the 10 strongest selected fighters from each universe. This results in arguably one of the best consecutive fights that anime currently has to offer. The final bout between Jiren and Goku was so popular that it broke the internet in 2018. This fight along with many more within the tournament ranks this arc 3rd within this list.
2. Chunin Exam (Naruto)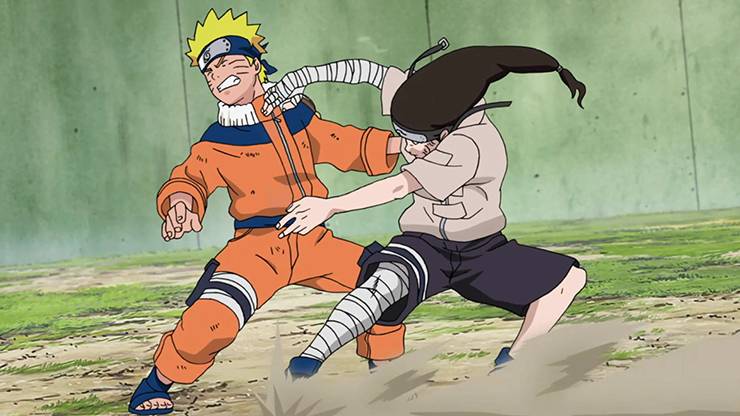 Coming in at #2 is The Chunin Exams, as the 3rd arc within Naruto written by Masashi Kishimoto. This tournament was created with the intention of the final contestant being the sole Genin promoted to the rank Chunin.
The final portion of the Chunin Exams is without a doubt one of the first arcs that come to mind when you think of the best tournaments within anime, portraying not only the intense and strategical fights between the final Gennin from each village, as well as their individual motivations or lack thereof.
There are many memorable moments within this arc to list here briefly, all we can say is if you give this one a chance, I promise you guys, you will not be disappointed.
1. Dark Tournament (Yu Yu Hakusho)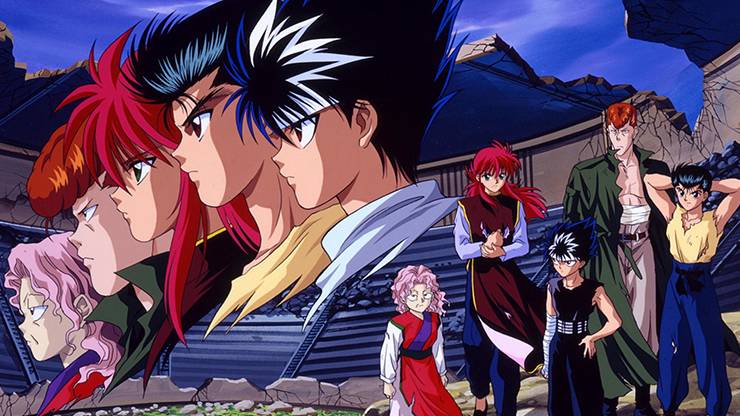 The Dark Tournament being the 2nd arc within Yu Yu Hakusho, another by Yoshihiro Togashi deserves the #1 spot on this list. The Dark Tournament goes above and beyond to showcase quality fights and offers progression for the main cast consisting of Yusuke, Hiei, Kurama, and Kuwabara.
Not only do these 4 go through epic and jaw-dropping altercations, Togashi takes this a step further by introducing a roster of characters that each have unique powers and abilities. What's great about the Dark Tournament is that it focuses on the MC and his allies, while providing enough attention to the large amount of contestants also participating. This one is #1 on this list for a reason and is a must-watch.
That is it from today's post on Top 10 Best Anime Tournaments Arcs Ever. If you do not agree with the points in the post and have some of your own opinions, share them with us in the comments section down below. Keep visiting Animesoulking for more information about Anime and Manga.
Also, Read:
Chandan is the writer of "Top 10 Best Anime Tournaments Arcs Ever". Also, Connect with me on YouTube and Facebook.