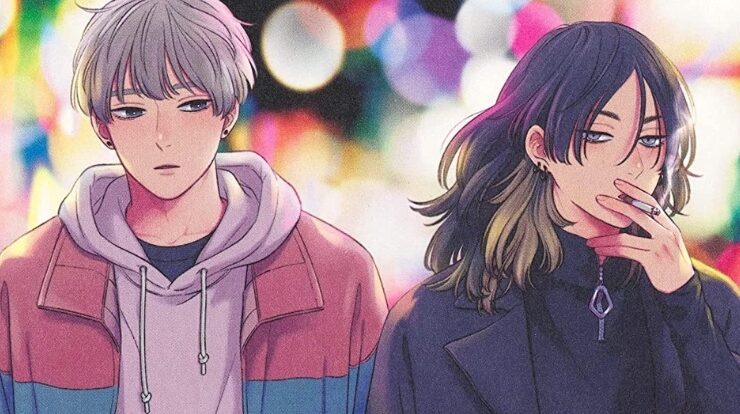 Top 35 Best Yaoi Manga Recommendations – Hey guys!. In this post, I'll be discussing a list of Top 35 Best Yaoi Manga Recommendations. Yaoi manga is a genre of Japanese comics that focuses on romantic and sometimes explicit relationships between male characters.
The term "yaoi" stands for "yama nashi, ochi nashi, imi nashi," which translates to "no climax, no point, no meaning." However, the genre has evolved beyond its origins to encompass a wide range of stories, from lighthearted romances to more dramatic and emotional narratives.
In yaoi manga, you'll often find stories that explore the complexities of love, desire, and relationships between male characters. These characters can vary widely in their personalities, backgrounds, and circumstances, but the common thread is their emotional connection and the exploration of their feelings for one another. Let us jump right into it.
35. Tonari no Metaller-san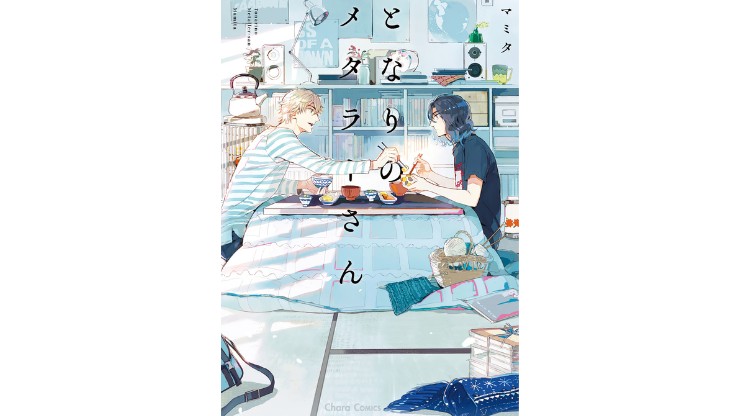 Tonari no Metaller-san is a yaoi manga that tells the story of Kento, who is saved from the cold by his mysterious and enigmatic neighbor, Soushi. Despite Soushi's intimidating appearance with his black attire and aloof demeanor, his eyes tell a different story, as if silently asking for something. This chance encounter sparks a connection between them, leading to daily shared meals for an entire year.
As they spend time together, Kento finds himself drawn to Soushi in more ways than one. However, he struggles to reveal his true feelings due to his fear of disclosing that he is gay. Despite his inner conflict, Kento cherishes the peaceful and joyful moments they share and is determined to protect the special bond they've formed.
34. Eto Irokoi Zoushi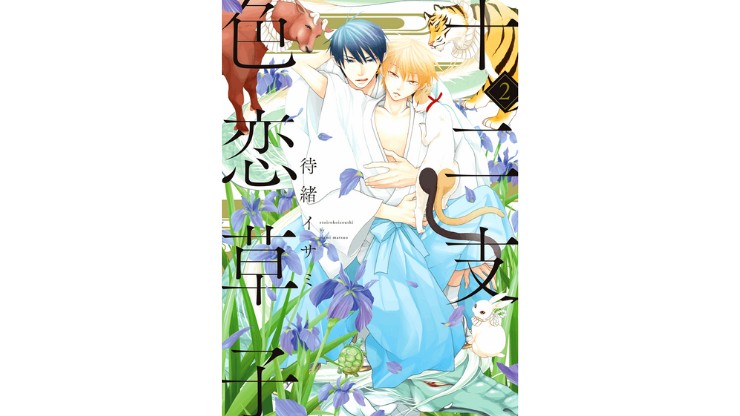 Eto Irokoi Zoushi is a yaoi manga that tells the story of Masataka, a caretaker of a shrine that holds the twelve spirit animals of the Chinese zodiac. His life takes an unexpected turn when a young man named Kotarou arrives on his doorstep. What makes Kotarou special is that he is possessed by the spirit of the cat, known as Koma.
Kotarou's own shrine was unfortunately destroyed by fire, leaving him without a place to stay. Seeking refuge, he ends up seeking help from Masataka. As fate would have it, Masataka's shrine becomes a temporary haven for Kotarou, who is now inhabited by the spirit of the cat from the zodiac.
The story unfolds as Masataka and Kotarou spend time together, navigating their unique circumstances and growing closer in the process. As they live together and share their lives, their bond deepens, and their relationship develops into something more meaningful and romantic.
33. The Night Beyond the Tricornered Window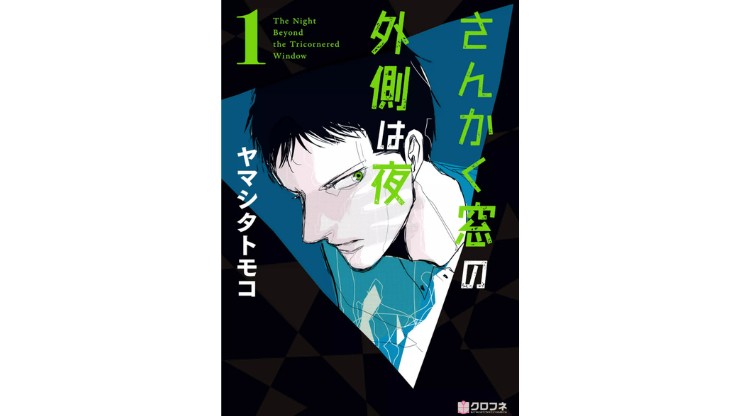 The Night Beyond the Tricornered Window is a yaoi manga that follows the story of Kosuke Mikado, a shy and introverted bookstore clerk. Kosuke possesses a unique ability: he can see ghosts and spirits, a power that often fills him with fear and discomfort.
He wishes he didn't have this ability as it disturbs him greatly. One day, he crosses paths with Rihito Hiyakawa, an exorcist with remarkable supernatural abilities but rather awkward social skills. Unlike Kosuke, Rihito is unafraid of the supernatural and deals with spirits and ghosts on a regular basis.
Despite their contrasting personalities and approaches to the supernatural, Kosuke and Rihito decide to team up to solve mysterious and eerie cases that involve ghosts and spirits. As they work together, their methods and interactions become increasingly unconventional and even humorous, sometimes leading to situations that are not exactly appropriate for a formal work environment.
32. Learning to Love at Your Feet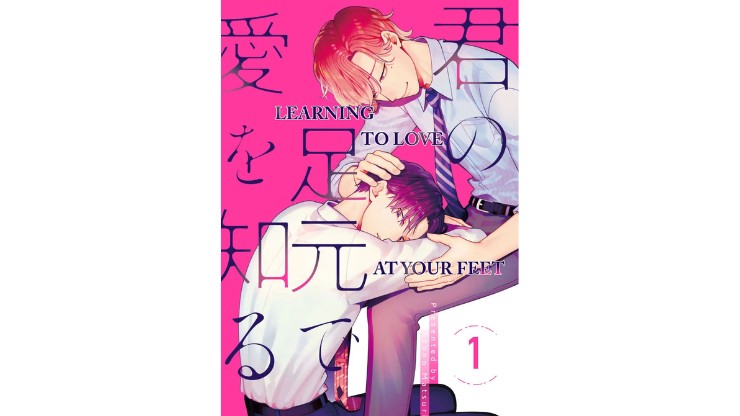 Learning to Love at Your Feet is a yaoi manga that takes place in a unique world where people are divided into two "dynamics": those who have a desire to control and those who have a desire to be controlled. The main character, Kippei, is an ordinary office worker who has always disliked the idea of being controlled by others.
However, Kippei's attempts to suppress his natural tendencies have led to stress and even health problems. Concerned for his well-being, he visits a doctor who gives him surprising advice: he needs to find a partner who can help him release his pent-up emotions and desires.
Following the doctor's advice, Kippei decides to join a matchmaking program. To his surprise, he gets paired with Sota Otomo, a handsome coworker from his office. As Kippei and Sota spend more time together, their relationship begins to evolve. They navigate the complexities of their desires and dynamics, and their interactions lead to unexpected emotional connections.
31. Ten Count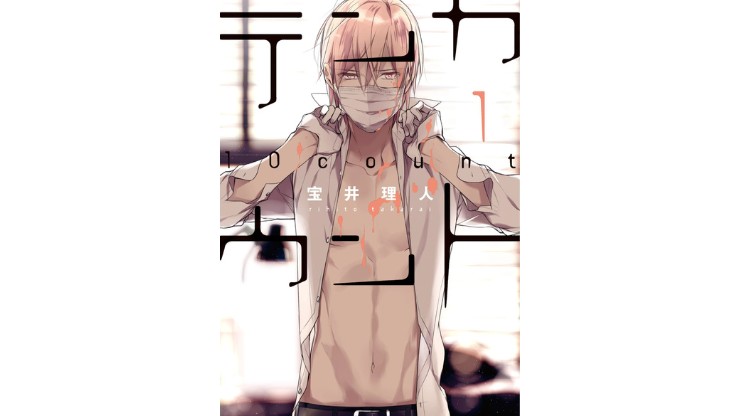 Ten Count is a manga that follows the story of Shirotani, a corporate secretary who struggles with obsessive-compulsive disorder. His life is greatly affected by his need for cleanliness and order. One day, he encounters Kurose, a therapist who specializes in helping people overcome their personal challenges.
Kurose proposes a unique approach to helping Shirotani. He suggests a ten-step program designed to gradually address and alleviate Shirotani's compulsions. As they progress through each step of the program, Shirotani finds himself becoming more and more drawn to Kurose. As the story unfolds, Shirotani's attraction to Kurose grows beyond their therapist-patient relationship.
While working together on his therapy, their bond deepens, and Shirotani's feelings become more complex. The manga explores how their evolving connection impacts Shirotani's personal growth and the changes it brings to both their lives.
30. Bokura no Tsuzuki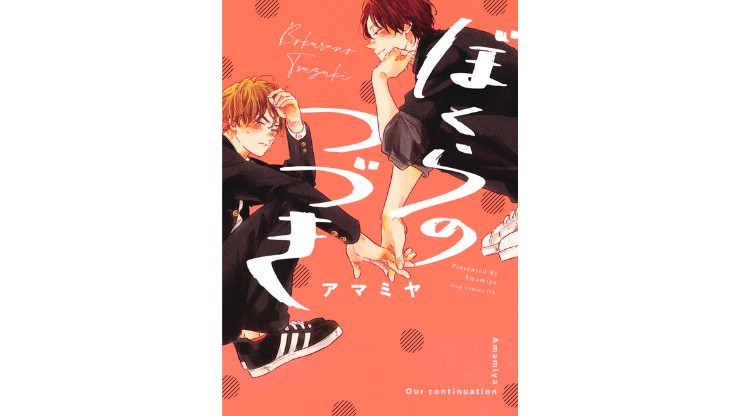 Bokura no Tsuzuki is a yaoi manga that tells the story of Yousuke and Shuu, two individuals who were once close childhood friends but grew distant after a small accident. As the years go by, Shuu moves into his grandmother's house, which happens to be in the same shopping district where Yousuke lives.
At first, things are awkward between Yousuke and Shuu, as they try to navigate their strained relationship. Yousuke is determined to mend their bond, but Shuu has always been distant and cold towards him. However, over time, Shuu starts to open up and express his feelings more openly.
As he does, Yousuke can't help but feel a tightening sensation in his chest, a sign that his emotions are being stirred up once again. The manga follows their journey as they reconnect, confront their past, and navigate the complex emotions that arise between them.
29. JOY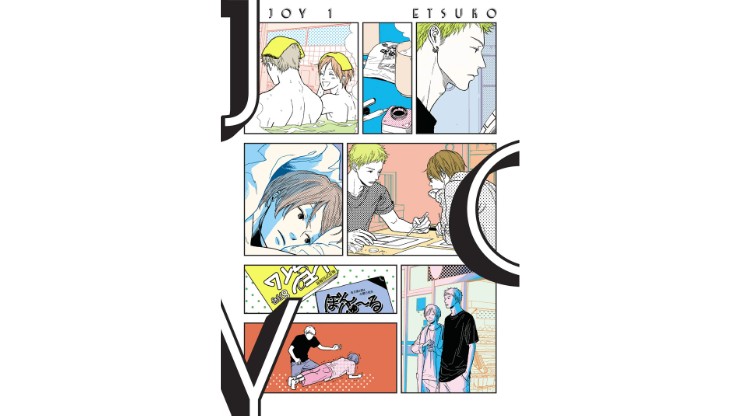 JOY is a yaoi manga that follows the life of Goh Akazaki, a 26-year-old shojo manga artist. He works closely with his assistant, Yusuke Akune, who is also a mangaka in his own right. However, things take an unexpected turn when Goh accidentally discovers that Yusuke is gay.
This revelation shakes Goh's understanding of his friend, making him question what else he might not know about him. As their professional relationship continues, Goh is faced with the task of drawing BL manga, a genre that focuses on romantic and often sexual relationships between male characters.
Seeking inspiration, he begins to delve into Yusuke's experiences as a gay man to infuse authenticity into his work. However, as he delves deeper into this subject matter, he starts to find himself drawn to the idea of unrequited love for Yusuke.
28. Canis: Dear Mr. Rain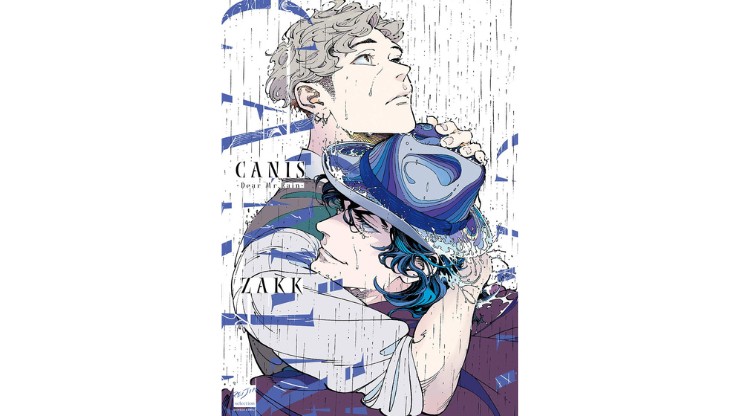 Canis: Dear Mr. Rain is a yaoi manga that takes place in a men's haberdashery called Dante. The store is preparing for a big sale, but they are short-staffed, causing stress for the employees. Satoru, one of the staff members, is feeling particularly overwhelmed. After a challenging day at work, Satoru comes across a stray cat caught in the rain. However, this cat, named Ryou, is not an ordinary feline.
Ryou is a mysterious nineteen-year-old young man with a captivating presence and a sense of having a complex past despite his young age. Satoru takes Ryou home, where the young man gets cleaned up and fed. In an unexpected turn of events, Satoru asks Ryou to model for the store, hoping to ease their staffing issues. They agree to a contract for just one day of work.
As the story unfolds, it explores the connection that forms between Satoru and Ryou, highlighting their growing attraction and the challenges they face, including Ryou's enigmatic past.
27. Loss Time ni Hanamuke wo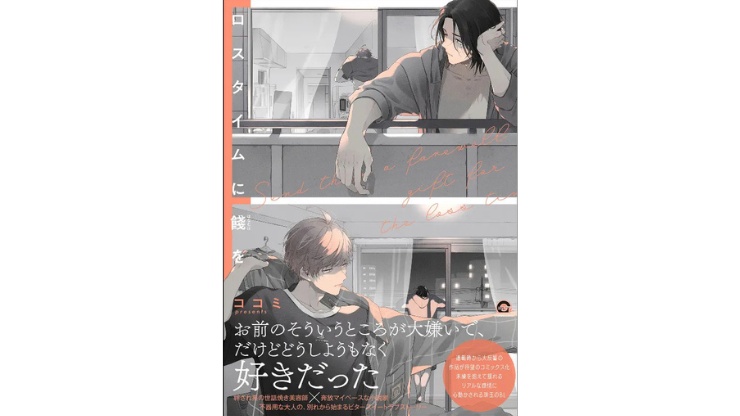 Loss Time ni Hanamuke wo is a yaoi manga that follows the story of Naruse and Toui, a couple who have been in a relationship for four years. Naruse is deeply in love with Toui, who is a novelist, but he becomes frustrated with Toui's lack of commitment and flightiness.
Feeling exhausted by their relationship, Naruse decides to break up with Toui. However, every time they meet, they find themselves getting caught up in each other's emotions and end up sleeping together. Their relationship becomes a cycle of arguments, fights, regrets, and moments of intimacy. Despite their conflicts, they are unable to completely let go of each other.
The manga explores the complexities of their relationship, the push-and-pull dynamics between them, and the question of whether they can find a way to make their love work.
26. Zenji-kun Okarishimasu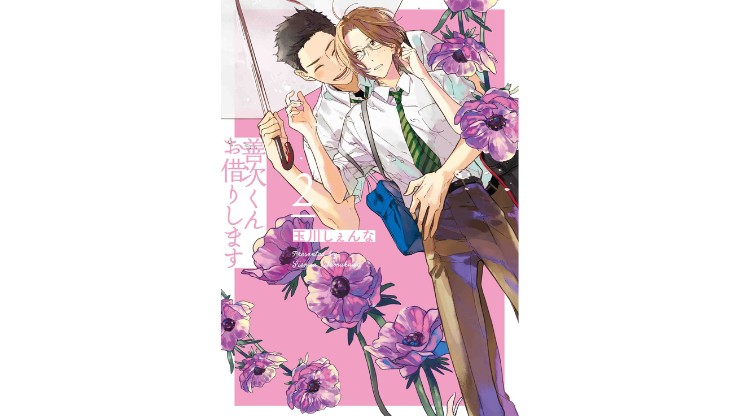 Zenji-kun Okarishimasu is a yaoi manga that revolves around Zenji, a high school student with a unique ability: he can diagnose a person's health just by looking at their face. After losing his parents, he lives with his baseball-loving grandfather.
One of Zenji's routines is secretly watching over his classmate, Hanaoka, who is not only the hero of the school's baseball club but also sits in front of him in class. Zenji takes the opportunity to observe Hanaoka while he naps during class. However, their lives take an unexpected turn when a certain incident brings them into direct contact with each other.
This incident leads to a closer connection between Zenji and Hanaoka, and their relationship begins to evolve. The manga explores their growing bond, personal interactions, and the unfolding of emotions between the two characters as they navigate their feelings and circumstances.
25. Kimi no Sumire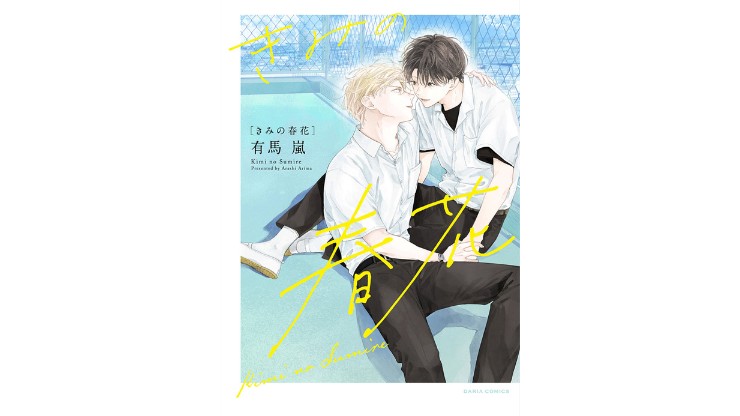 Kimi no Sumire is a yaoi manga that follows the story of Sumire and Toujou. Sumire is a recent transfer student at a new school, where he comes across Toujou, a boy known as "The school's solitary Madonna." After intervening in a fight involving Toujou, Sumire catches his attention, and they start spending time together during school days.
Although Toujou appears beautiful and attractive, he has a brusque and distant demeanor. Despite his lack of interaction with others, he is surprisingly kind and sweet to Sumire, causing Sumire's heart to race. As they grow closer, Toujou's behavior takes a turn when he unexpectedly kisses Sumire after getting injured in a fight.
24. Delinquent Daddy and Tender Teacher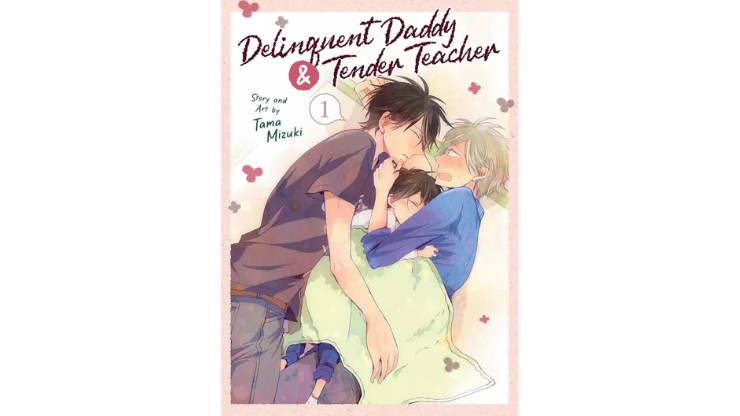 Delinquent Daddy and Tender Teacher is a yaoi manga that tells the story of Hitsuji and Hatoyama. In high school, Hitsuji had a secret crush on Hatoyama, a friendly delinquent classmate. However, Hitsuji never confessed his feelings to Hatoyama. Years later, Hitsuji has become a responsible and slightly anxious adult, working as an elementary school teacher.
One day, he discovers that one of his young students has a father who is a sloppy and nonconformist man – and that father turns out to be Hatoyama. Learning about Hatoyama's struggles as a single parent, Hitsuji decides to help him out. He begins by assisting Hatoyama as his teacher, and later becomes a friend who helps Hatoyama learn how to manage his household and cook healthier meals.
As they spend more time together, Hitsuji's old feelings for Hatoyama start resurfacing, and his anxieties begin to fade away in Hatoyama's welcoming presence.
23. My Dearest Cop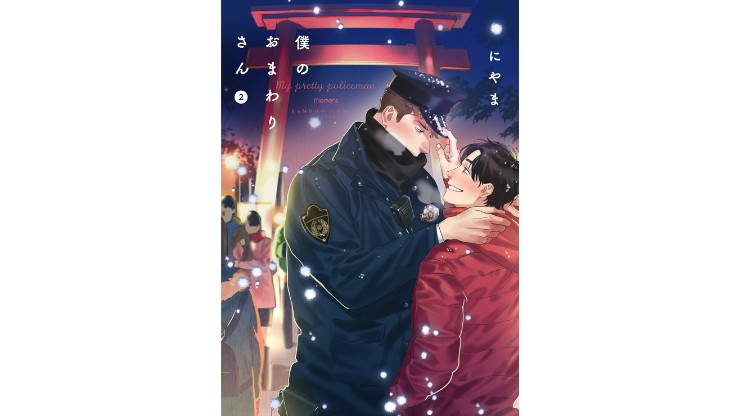 My Dearest Cop is a yaoi manga that follows the story of Seiji Tajima and Shin Nakamoto. Seiji is a single man in his forties who owns a shop, and he shares a close friendship with Shin, a police officer. Shin has been assigned to patrol Seiji's neighborhood and has known Seiji since high school. Back then, Seiji used to work in the police force.
Shin has secretly harbored romantic feelings for Seiji for a long time, but he has never acted on them. He believes that their relationship is limited to friendship and nothing more. However, one day, Seiji surprises Shin by casually mentioning the idea of exploring romantic relationships with men.
This revelation stirs up Shin's suppressed feelings, and in a passionate moment of emotion, he pushes Seiji against a wall. The manga delves into their evolving relationship as Shin confronts his hidden desires and the possibility of a deeper connection with Seiji.
22. Amagami wo Kimi ni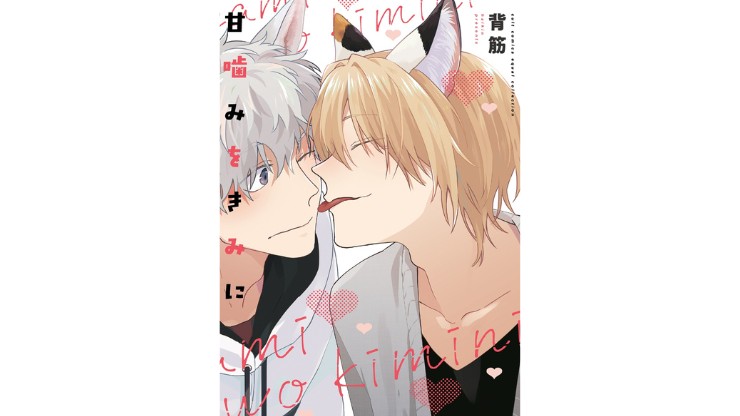 Amagami wo Kimi ni is a yaoi manga set in a world where humans and werebeasts coexist peacefully. The story follows Matsumoto, a Kishu weredog, who finds himself drawn to cats despite being a dog himself. He has a routine of feeding cats near his school, and during this routine, he becomes intrigued by a male calico cat that often appears.
As Matsumoto goes about his daily life, he also becomes interested in Sasaki, a fellow student who attends the same seminar. Sasaki is revealed to be a werecat, and Matsumoto discovers that the calico cat he's been encountering is actually Sasaki in his cat form. This revelation brings the two closer together, as Matsumoto can now interact with Sasaki's feline side.
The more time Matsumoto spends with Sasaki, the stronger his feelings for him become, moving beyond mere friendship. The manga explores their growing connection, the challenges they face as werebeasts with different animal natures, and the evolving romantic feelings between Matsumoto and Sasaki.
21. Bokutachi wa Mada Aoku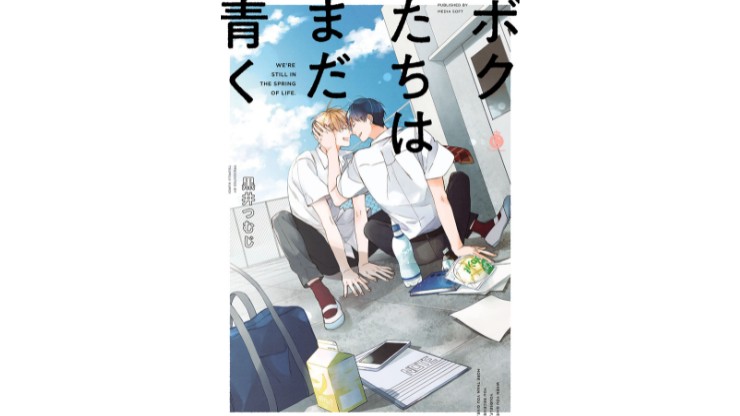 Bokutachi wa Mada Aoku is a yaoi manga that revolves around Saegusa, a high school student who finds his school life quite boring. However, his routine takes an unexpected turn when Arochi Tooru, a new student with strikingly bright hair, transfers into his class. Arochi's unique appearance and aloof demeanor instantly make him stand out among the other students.
Despite his eye-catching looks, Arochi is also a brilliant student who quickly rises to the top of their class in terms of academic performance. This only adds to the curiosity and attention he receives from his classmates. As Saegusa observes Arochi, he discovers that they share a common interest, which becomes the basis for their interactions.
As they spend more time together, Saegusa and Arochi start to form a friendship. However, Saegusa soon realizes that beneath Arochi's cool exterior, he's actually quite clueless and endearing. Saegusa finds himself captivated by Arochi's unintentional charm and can't help but be drawn to him.
20. Love Is Probably Around The Corner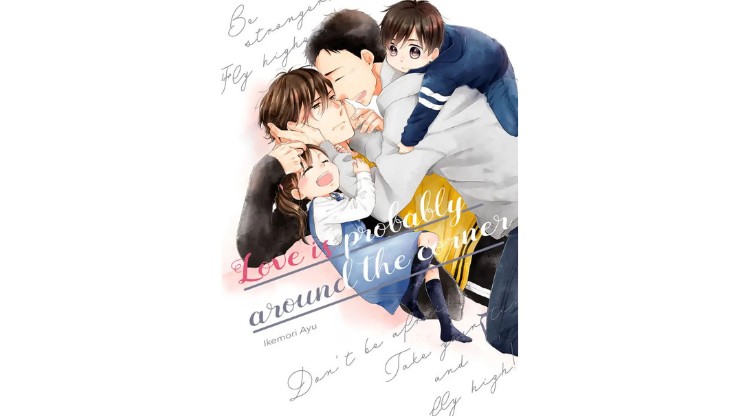 Love Is Probably Around The Corner is a yaoi manga that follows the story of Akio Ito, a 31-year-old man who has become exhausted from his career as a manga artist. After dedicating his twenties to creating manga comics, he decides to quit his job.
Feeling down and worn out, he unexpectedly reunites with Hiroto Kuma, a friend from high school who was nicknamed "Kuma." During their school days, they bonded over their shared love for manga and subculture. Kuma, who is a year younger than Akio, has since become a bestselling novelist and a single father to energetic twin children.
Throughout their friendship, Kuma always supported and admired Akio's work as a manga artist. As they reconnect, a story of love and healing unfolds between Kuma, who is a laid-back novelist with a lively pair of twins, and Akio, a self-deprecating former manga artist seeking a new direction in life.
19. Lullaby of the Dawn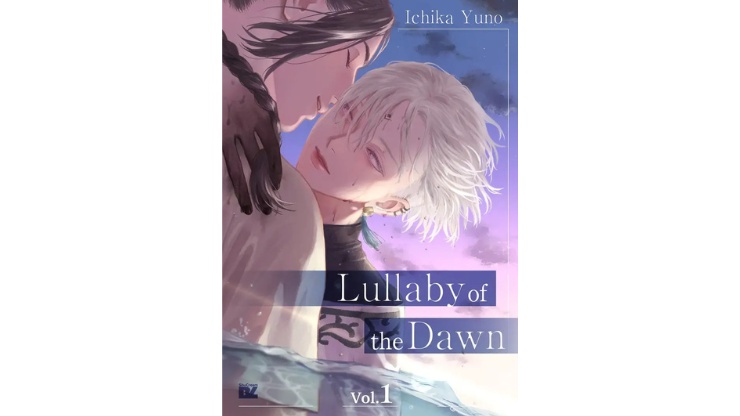 Lullaby of the Dawn is a yaoi manga that follows the story of Elva, a warrior priest who battles monsters from the dark sea, which gradually takes a toll on his life force. When a young boy named Alto learns about this, he becomes determined to help and protect Elva.
As time passes, Alto grows into a courageous young man, and his feelings of love for Elva deepen. Over the course of eight years, as they spend time together, Alto's affection for Elva continues to grow. Surprisingly, Elva, who was once fading away, starts showing signs of recovery when he's with Alto. The story blends romance, fantasy, and the bonds that develop between its characters.
18. Twittering Birds Never Fly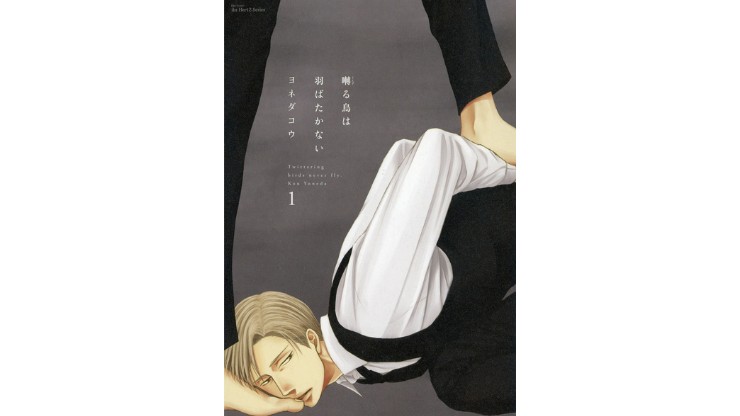 Twittering Birds Never Fly is a yaoi manga that tells the story of Yashiro, a yakuza boss who has a masochistic side when it comes to his sexual preferences. He doesn't open up easily to others.
However, when he hires Chikara Doumeki as his bodyguard, he becomes intrigued by him and starts to reconsider his usual policy of keeping his subordinates at a distance. Yashiro attempts to get closer to Chikara, but his advances are met with resistance. He soon discovers that Chikara has personal reasons for maintaining his professional boundaries.
17. Junjou Romantica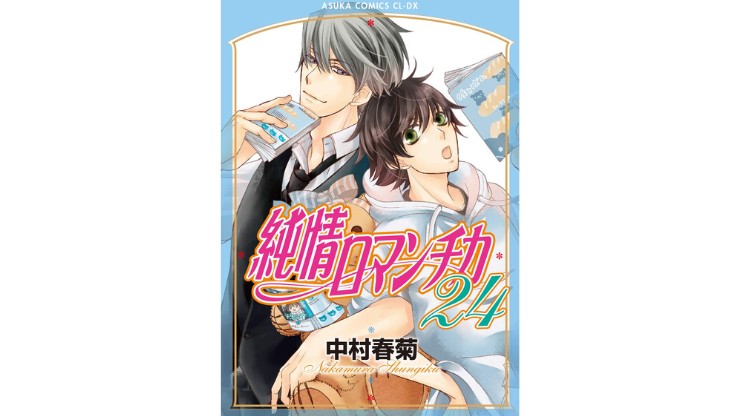 Junjou Romantica is a yaoi manga that follows the intertwined love stories of different couples. The main couple consists of Misaki Takahashi and Usami Akihiko. Misaki, a young man with uncertain prospects of entering university, receives help from Usami, a close friend of his older brother.
Unbeknownst to Misaki, Usami has feelings for him. As they spend time together, Misaki begins to develop complex emotions for Usami. In addition to their story, the manga also explores the relationship between Hiroki, a man struggling to move on from an unrequited love in his past, and Nowaki, who helps Hiroki open his heart to love again.
16. The Man in the Mirror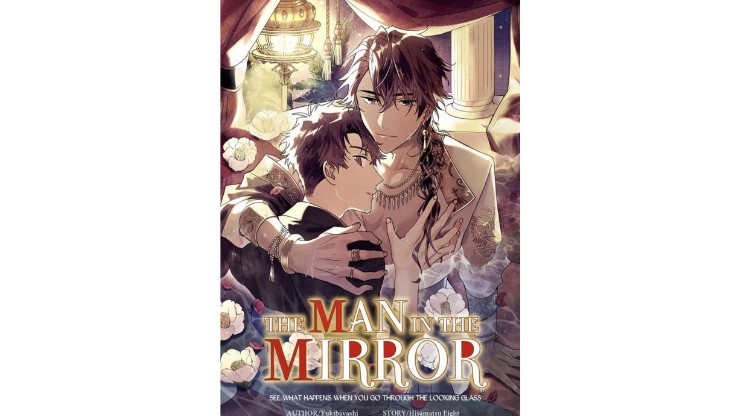 The Man in the Mirror is a yaoi manga that tells the story of Sal Senba, who is destined to become the head of the prestigious Senba clan, known for their expertise in the art of ikebana, Japanese flower arrangement. Despite his noble lineage, Sal has doubts about his suitability for this role since he didn't earn it through merit.
As the date for the traditional ikebana exhibition, symbolizing his succession, approaches, Sal has a peculiar experience. He falls through a mirror into another world, a beautiful garden filled with flowers and an equally stunning man named Prince Shaal.
Initially, Sal believes that this otherworldly prince has no connection to his own life. However, as time passes, he begins to notice uncanny similarities between them. This manga explores the blossoming romance between Sal and Prince Shaal, who come from different worlds but find a connection that transcends their differences.
15. Love Nest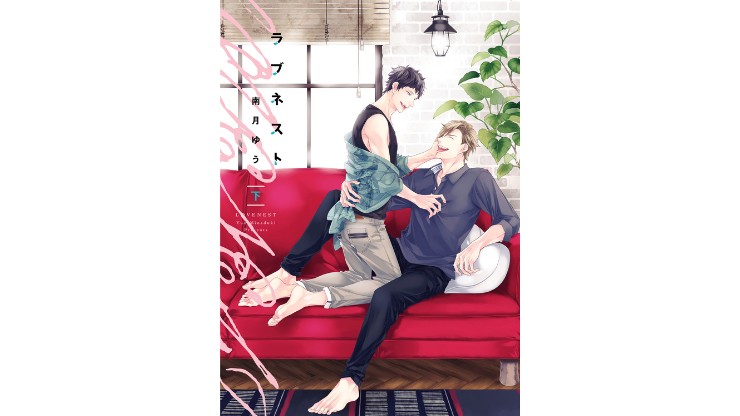 Love Nest is a yaoi manga that follows the story of Masato, who is in search of some tranquility during his day off from work. However, the noise from the kids living upstairs continues to disrupt his peace. Seeking solace, he visits a gay bar owned by his friend Naruse.
Naruse sympathizes with Masato's situation and suggests that he move into his second home since he's not using it. Masato agrees to the idea and heads to the second home, only to discover that an older, gruff, and untidy man is already living there.
Despite their differences and the awkward circumstances, Masato and the older man become roommates. As they share the same living space, Masato and the older man, who may eventually become something more than just roommates, navigate their differences and unexpected feelings that develop between them.
14. Mother's Spirit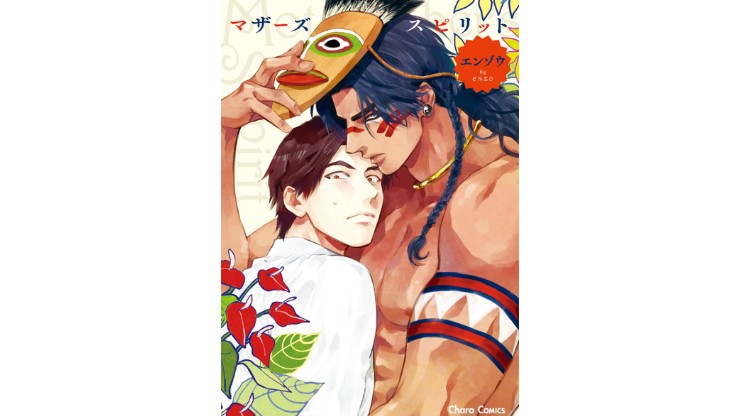 Mother's Spirit is a yaoi manga that tells the story of Ryouichirou, an employee at a university who is given the task of hosting an exchange student by the Chairman. The exchange student, Qaltaqa, hails from a developing country and has limited understanding of Japanese.
Despite Qaltaqa being a warrior from his tribe and possessing great beauty, he struggles with modern conveniences and technology like the phone, TV, and even the toilet due to his unfamiliarity with Japanese culture. Ryouichirou initially becomes frustrated with these challenges.
However, as he interacts more with Qaltaqa and hears him clumsily pronounce his name as "Ryouichirou," something begins to change within Ryouichirou. The story explores the evolving relationship between Ryouichirou and Qaltaqa as they navigate cultural differences and develop deeper feelings for each other.
13. Fangs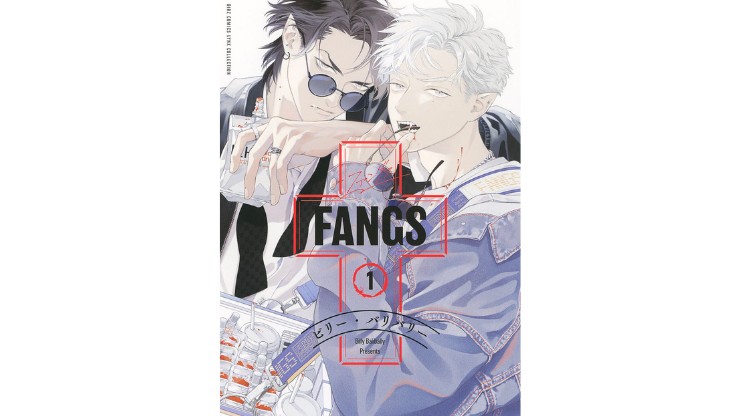 Fangs is a yaoi manga that follows the story of En, a nineteen-year-old who was bitten by a vampire while at a club, putting his life in danger. Fortunately, he is saved and taken under the care of Ichii, a member of FANGS, an organization that works to protect vampire rights.
En learns that he has entered a new world, one where vampires exist and have their own unique challenges. To help him adapt, Ichii becomes his mentor and guide. In this world, vampires struggle with their urge to drink blood and harm innocent people. To address this, FANGS has established a "pairing system" where two vampires support each other by providing regular blood meals.
As a young and inexperienced vampire, En becomes a sought-after partner by other more experienced vampires. However, he decides to pair with his guardian, Ichii. The story explores En's journey as he navigates his new life, relationships, and the challenges that come with being a vampire in a world where he must learn to control his instincts.
12. Asagao wa Yoru kara Saku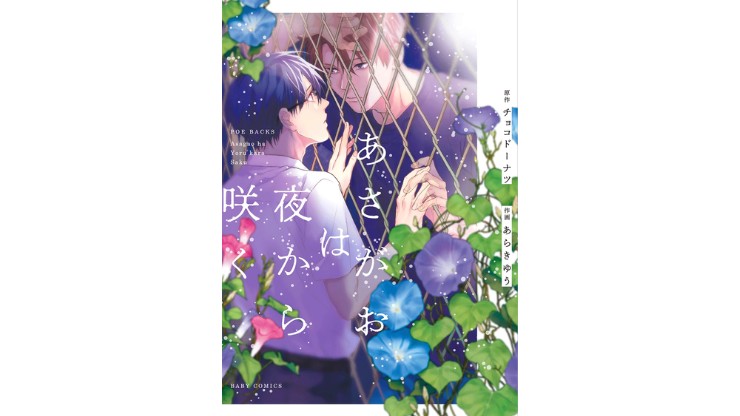 Asagao wa Yoru kara Saku is a yaoi manga that revolves around the story of Yuugen, a high school student who is often sick and unable to engage in strenuous activities. Because of this, he keeps to himself and leads a rather dull and colorless life. In contrast, Shuuto (whose real name is Asahi Hideto), the class representative, is outgoing and lively, loved by everyone around him.
Despite their differences, Shuuto reaches out to Yuugen and talks to him daily, almost like a cheerful ghost. Yuugen secretly admires Shuuto's personality and the positive impact he has on others. However, tragedy strikes when Shuuto unexpectedly passes away. Instead of fading away completely, Shuuto becomes a real ghost and continues to appear before Yuugen.
This unexpected encounter forces Yuugen to face the situation he tried to avoid. With their lives intertwined, Yuugen realizes that he must help Shuuto resolve his unfinished business and find closure so that he can move on. As they work together to address Shuuto's lingering concerns, their bond deepens and evolves, leading to personal growth for both characters.
11. Life Senjou no Bokura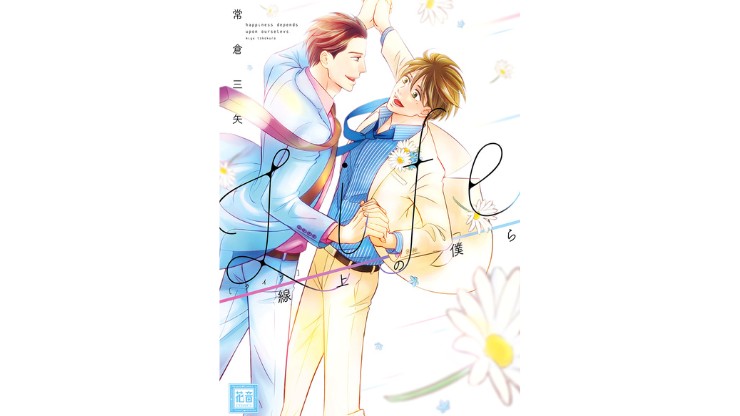 Life Senjou no Bokura is a yaoi manga that tells the story of Ito and Nishi. The two meet unexpectedly while playing a single-player game called "White Line Game" on their way home from school. Despite their differences in personalities – Ito being serious and Nishi being child-like – they fall in love.
Their initial encounters are limited to rendezvousing on a white line, which becomes a special and meaningful place for them. However, as their feelings grow, Ito becomes frustrated with the limitations of their meetings and eventually kisses Nishi.
The manga follows their journey through various stages of life: from high school to college and into adulthood. It explores the deep and unchanging love that Ito and Nishi share, even as the realities of their lives change around them.
10. Dear Gene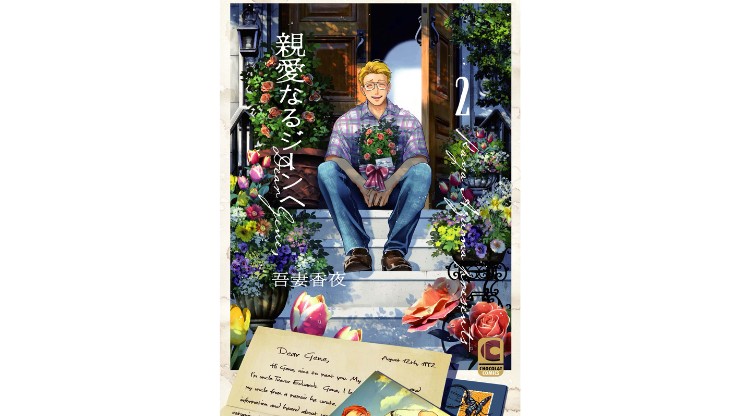 Dear Gene is a yaoi manga set in 1970s New York. The story follows Trevor Edwards, a successful lawyer who has recently ended his engagement. One night, Trevor realizes that he has lost important documents related to a client, which puts his career in jeopardy.
He searches everywhere but can't find them. In a moment of despair, Trevor's luck changes when he meets Gene, a young man working as a cleaner in the same building as Trevor's law firm. Gene had witnessed Trevor dropping his documents and returns them to him. Learning that Gene is homeless and trying to survive the cold winter, Trevor invites him to his house to offer shelter.
As Trevor and Gene spend time together, a bond forms between them. Trevor is grateful for Gene's help and compassion, and he wants to show his gratitude. The story explores their growing connection, gratitude, and the evolving relationship between the successful lawyer and the kind-hearted young cleaner.
9. Megumi and Tsugumi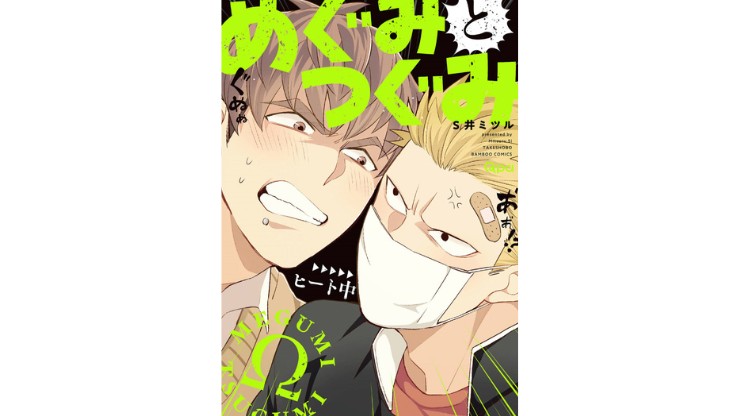 Megumi and Tsugumi is a yaoi manga that follows the story of Tsugumi, an omega who holds a strong dislike for alphas due to how they treat omegas. One day, Tsugumi intervenes when a group of alphas from an elite school attack another omega. He takes matters into his own hands and defeats them.
One of the alphas involved in the incident is Megumi, the son of the chairman of the elite school. Megumi decides to seek revenge for his friends and confront Tsugumi. However, when he finally meets Tsugumi, he finds a different side to him. Tsugumi is determined and confident, exuding pheromones that surprise Megumi. Tsugumi insists that he can control his heat through sheer willpower.
As their interactions continue, Megumi finds himself going from being an attacker to becoming a savior for Tsugumi. He whisks Tsugumi to safety and helps him reconsider his views on alphas.
8. Seaside Stranger: Umibe no Étranger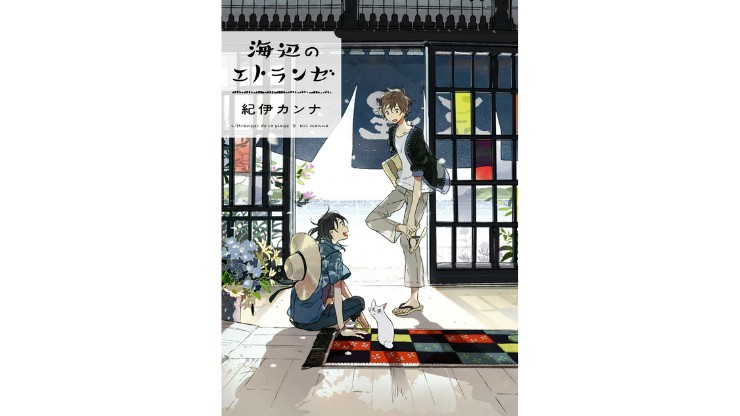 Seaside Stranger: Umibe no Étranger is a yaoi manga that revolves around Shun, a young man who was disowned by his parents due to his sexual orientation. As a result, he has been living with his aunt on a small island near Okinawa. One day, he crosses paths with Mio, a high school student who is also dealing with the loss of his parents.
Mio spends his days by the sea, and the two of them gradually form a connection. Over time, Shun and Mio become close, sharing their thoughts and feelings with each other. However, Mio eventually reveals that he plans to leave the island. The manga then fast-forwards three years, with an adult Mio returning to the island to confess his true feelings to Shun.
The story delves into themes of love, loss, acceptance, and second chances. As Mio reenters Shun's life, they both grapple with their emotions and the complexities of starting a relationship.
7. Pink Heart Jam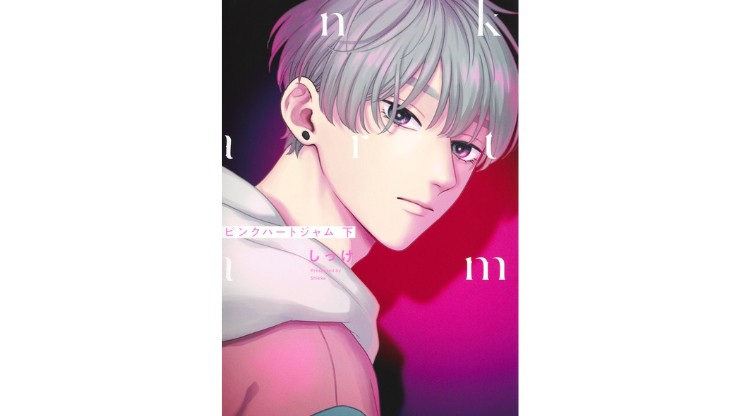 Pink Heart Jam is a yaoi manga that follows Haiga, a country boy who moves to the city for university. In the bustling city, Haiga has many questions and uncertainties, one of which is his own sexual orientation. Curious and eager to explore, he decides to visit a box spa located in Shinjuku's Nichoume District, a place known for its LGBTQ+ scene.
During his visit, Haiga encounters Kanae, one of his senior classmates. Kanae, seemingly unfazed by Haiga's questions, offers a straightforward solution to help him explore his feelings: taking off their clothes. This encounter sets the stage for their developing relationship.
6. Like the Beast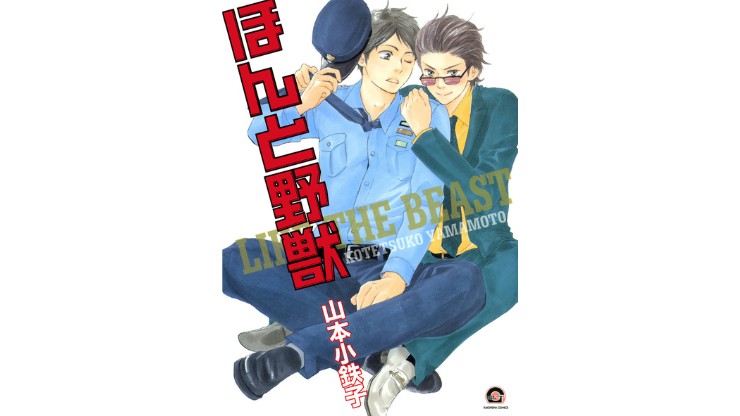 Like the Beast is a yaoi manga that centers around Tomoharu Ueda, a content police officer who enjoys helping people in his neighborhood. One night, he encounters a yakuza named Aki Gotouda, who reveals himself to be the victim of an underwear thief that Tomoharu caught. Aki is the heir to the powerful Gotouda group, and he expresses his gratitude to Tomoharu for catching the thief.
Unexpectedly, Aki confesses his romantic feelings to Tomoharu, revealing his attraction to the police officer. This confession leads to the beginning of a forbidden relationship between Tomoharu, a law enforcement officer, and Aki, a yakuza heir. The manga delves into the complexities of their relationship, exploring themes of love, attraction, and the challenges they face due to their differing backgrounds.
5. Therapy Game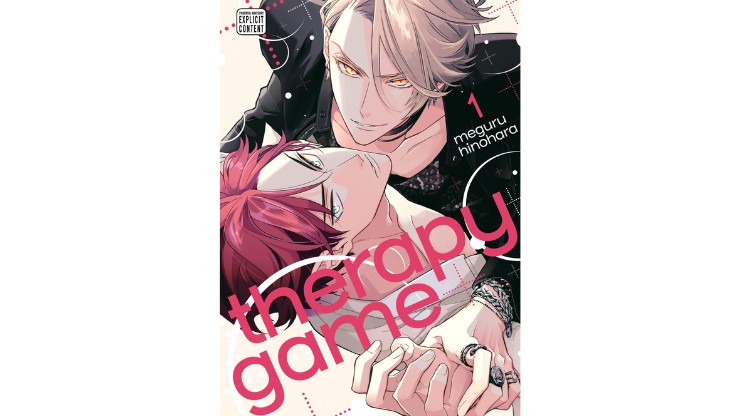 Therapy Game is a manga that follows the story of Shizuma, who resorts to drinking one night to cope with a heartbreak. In the process, he has a one-night stand with Minato, who provides him comfort during his time of sorrow.
However, Shizuma wakes up with no memory of their encounter, including the man he was with. Minato, determined not to be forgotten, decides to take matters into his own hands. He comes up with a plan to seduce Shizuma once again, and this time, he aims to seek revenge for being forgotten. Shizuma, who has recently experienced a breakup and identifies as straight, is caught off guard by Minato's pursuit.
4. Kono Te wo Hanasanai de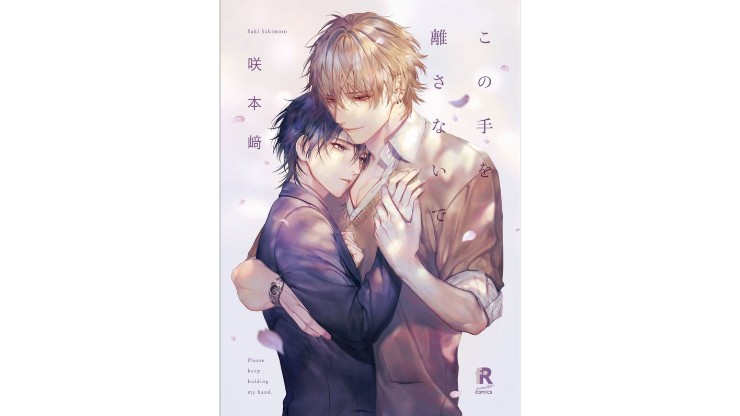 Kono Te wo Hanasanai de is a manga that follows the story of Haruto, who transfers from an elite alpha school to a regular school due to a certain incident. In his new classroom, he encounters Miyabi, the student council president. Surprisingly, Miyabi is the only one who treats Haruto with a harsh attitude.
Despite their contrasting personalities and circumstances, they find themselves both strongly attracted to each other. As they navigate their interactions, Haruto and Miyabi's emotions become increasingly complicated. They struggle with rejecting each other while feeling a magnetic pull between them. Gradually, they begin to understand one another on a deeper level, delving into each other's hearts.
However, a unique twist adds to the complexity of their relationship. Miyabi's body reacts strongly to Haruto's pheromones, leading to uncontrollable physical responses.
3. Touch Within the Abyss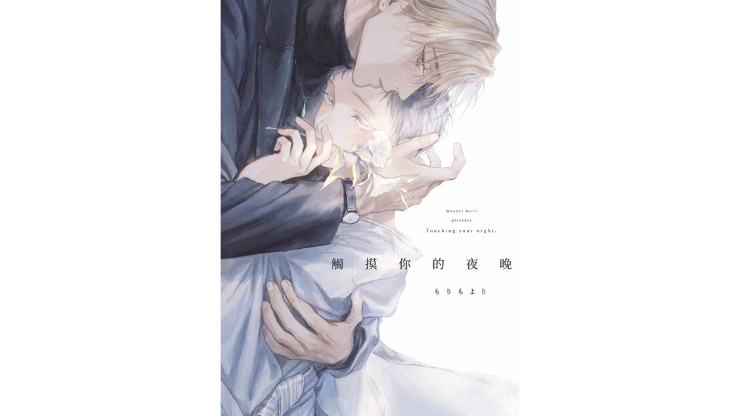 Touch Within the Abyss is a yaoi manga that centers around Chinatsu, a hitman, and his rekindled connection with someone from his past, Kasumi. In their childhood, Kasumi was the boy who offered support to Chinatsu when he experienced a traumatic loss.
Years later, fate brings them together again when Chinatsu saves Kasumi from a thief. However, there's a significant difference now – Kasumi is blind. Despite his reservations, Chinatsu can't ignore Kasumi's vulnerable situation and rescues him. The manga explores their growing bond as they spend time together. Chinatsu's dangerous life as a hitman contrasts with Kasumi's blindness and vulnerability.
Despite the challenges they face, their closeness intensifies day by day. The story delves into themes of redemption, healing, and the power of connection. As they support and understand each other, Chinatsu and Kasumi find solace in their companionship, gradually easing each other's feelings of isolation and loneliness.
2. Given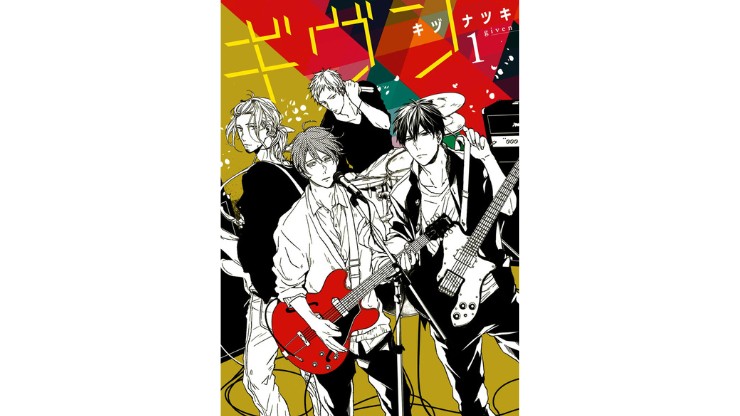 Given is a yaoi manga that follows the story of Ritsuka Uenoyama, a high school student who is feeling bored and uninterested in everything – his studies, his basketball club, and even his favorite activity, playing the guitar. However, his perspective changes when he discovers a new presence in his usual napping spot: a mysterious boy holding a broken guitar.
At first, Uenoyama is unsure about Mafuyu Sato and his peculiar behavior. However, his curiosity leads him to ask Mafuyu to sing. To Uenoyama's surprise, Mafuyu's singing voice resonates deeply with him, stirring emotions he hasn't felt before. This unexpected encounter and the power of Mafuyu's voice have a profound impact on Uenoyama's life.
1. Blanc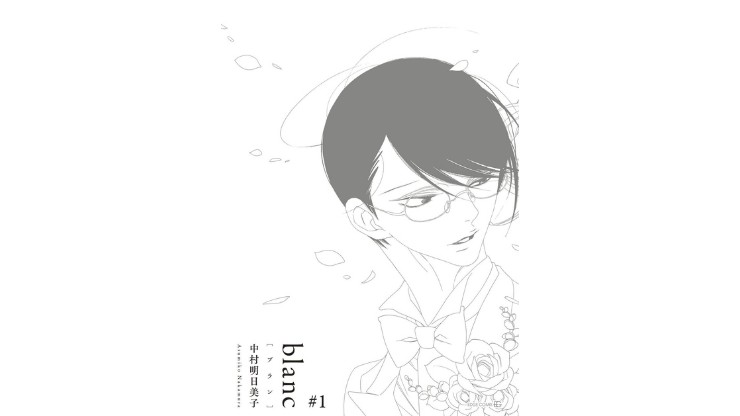 Blanc is a yaoi manga that tells the story of Hikaru and Rihito, who became romantically involved when they were in high school together. Hikaru is a musician with a rocker style, while Rihito is more studious and focused on his studies.
After their high school graduation, Hikaru remains in their hometown, pursuing his music career, while Rihito goes to Kyoto for further studies. Despite the challenges of being apart, Hikaru and Rihito are determined to make their long-distance relationship work. However, as they navigate the transition from high school to adulthood, they face various hardships that test their love.
The manga explores whether their youthful romance can withstand the challenges of the real world, and whether their love can survive despite the adult responsibilities and difficulties they encounter.
Conclusion
In conclusion, yaoi manga is a diverse and evolving genre of Japanese comics that focuses on romantic and sometimes explicit relationships between male characters. Over the years, it has grown beyond its origins to encompass a wide range of stories, themes, and emotions.
Yaoi manga has attracted a diverse readership and has played a role in expanding the boundaries of storytelling within the manga world. It continues to be a space where readers can explore emotions, relationships, and themes that resonate with their own experiences and perspectives.
That is it from today's post on Top 35 Best Yaoi Manga Recommendations. If you do not agree with the points in the post and have some of your own opinions, share them with us in the comments section down below. Keep visiting Animesoulking for more information about Anime and Manga.
Also, Read:
Chandan is the writer of "Top 35 Best Yaoi Manga Recommendations". Also, Connect with me on YouTube and Facebook.