Top 10 Longest Video Games Which Will Take Your 100s of Hours – Hey guys!. In this post, I'll be discussing a list of Top 10 Longest Video Games Which Will Take Your 100s of Hours. It's not a big deal to spend 100-200 or 500 hours in a multiplayer or battle royal game but if it's a story-based game and you have spent more than 50 hours, then it's a great game.
So today I'll talk about those games which have the longest gameplay and I've considered the games with 100% completion and this is just an average data. Either you like to explore the features and take more time to play or you play like a speedrunner and finish it off within half the time. Well, let's go to the list.
10. Grand Theft Auto IV
GTA 4 is a 2008's action-adventure game which was developed by RockStar Games, this was the 6th main entry of GTA series and with the 2nd largest gameplay, which means to finish the game by 100% then you need to play for 76 hours. The game is set in Liberty City which is a borough of New York City.
And the main protagonist is Niko Bellic who runs away from his past. As we all know that GTA is an open-world game where we can drive a car, mess with the police and roam around freely. In GTA 4, car's mechanism is quite realistic and people love this game, especially because of the base story.
9. Grand Theft Auto: San Andreas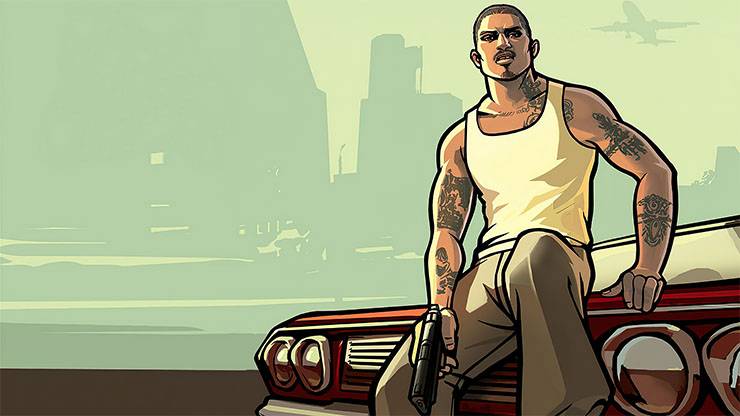 There's one more game on the list from RockStar which is also a part of GTA and you all have played this at least for once. If you are thinking about GTA San Andreas, then you are right! To finish this game by 100%, you might take up to 81 hours, on average.
This is an action-adventure game of 2004 and the 5th main entry of GTA series. There are lot of real life elements in the game like cities, regions, and landmarks. The story is really good and there are a lot of things to explore. Reviewers believe that this is the 'Greatest video game of all time' and the main protagonist CJ is one of the most popular game character.
8. Dark Souls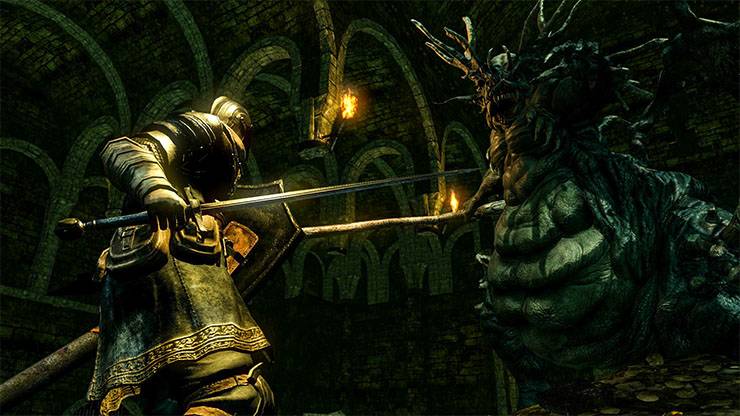 Dark Souls is an action roleplay game which is developed by 'FromSoftware' and this is one of the most difficult game, as the antagonists of Dark Souls are so powerful that they can crush you like ant. There are many trials in this game which you need to understand properly, every boss has a different pattern and without understanding, you can't kill them. So it needs many retries and then only you can progress.
I've even heard that players literally cried to complete the game but still, you would need minimum 106 hours (on an average) to complete this game, well, this is the 100% completion time, only if you play properly with the knowledge of traps & understanding the boss, otherwise, you will get frustrated and delete this game because you won't be able to complete it.
7. Dragon Age: Inquisition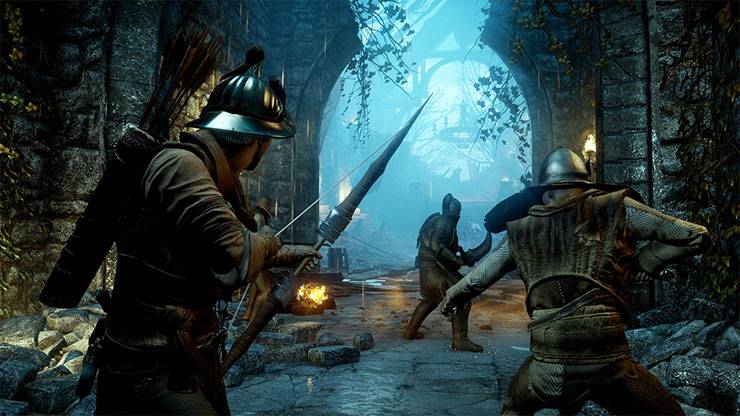 Dragon Age: Inquisition is a 2014 action RPG from BioWare, and this was the 3rd major game in the franchise, where we control an inquisitor who has to maintain peace by fighting demons.
This game features Semi-Open World, we can choose inquisitor from human, dwarf, elf, or qunari; the graphics were good and it got good reviews but if you want to finish the game by 100% then on an average you would need minimum 128 hours, which means 5.5 days, if you play continuously.
6. Assassin's Creed Odyssey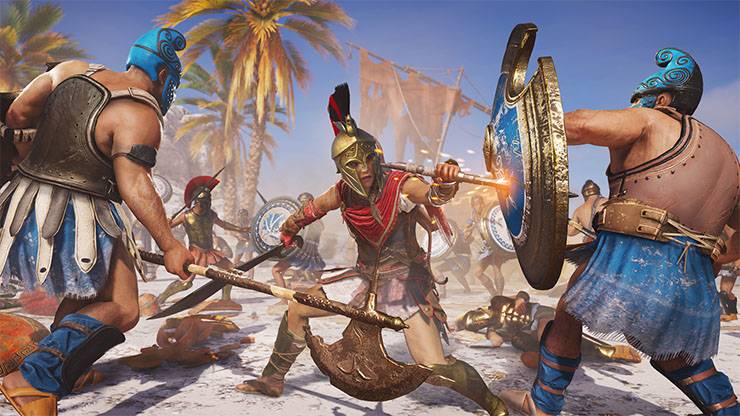 Assassin's Creed Odyssey is an action adventure game and developed by Ubisoft. The graphics and the story, both are good in this game. The open world feature is pretty nice where different types of animals are there like camels, horses, and many more. When you'll play the game, you'd feel that history has come alive and you'll have fun searching different things there.
Audience loved the game, the game's world opens up gradually as you complete the stages. You will need 132 hours to complete the game, thus makes this, 'The biggest game' of assassins series. This was nominated for the 'Game of the year' in 2018 but couldn't win, because who will survive in front of the 'God of War'.
5. Persona 5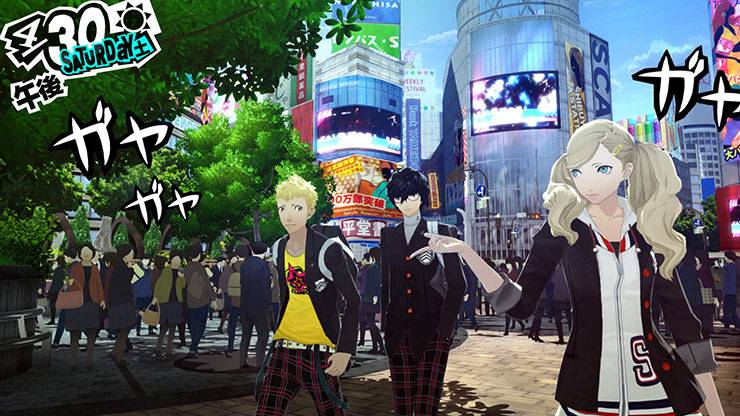 Persona 5 is roleplay game which is based on an anime. The environment is based in Tokyo as this is the dream city of every anime fan. Like in every anime, in this game, we have to control a transferred high school student, pseudonym joker but that year he and his other fellow students get superpower, and they create a group of villains called 'Phantom thieves of heart', we have to explore many dungeons here.
World Wide, it was released in 2017 for PS3 and PS4, apart from being anime, it takes time to complete the storyline and other things, on an average players need minimum 143 hours to complete this game, which means playing for 6 days without a break, but the game is really nice, you must try once.
4. Fallout 4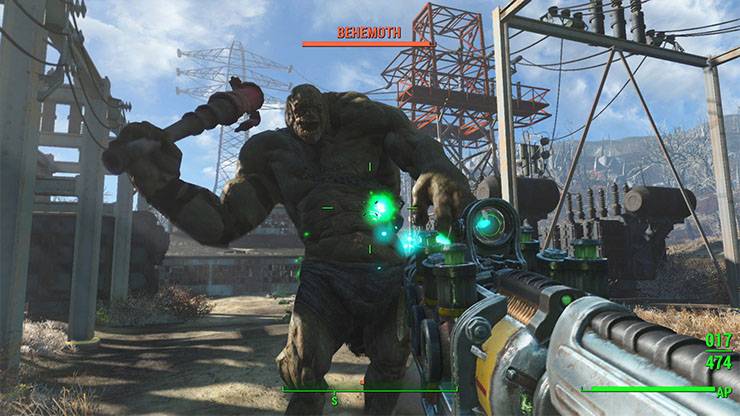 Fallout 4 is an action RPG game which is developed by 'Bethesda game studios'. This is the 4th game of Fallout series and was released Worldwide on November 2015. This game's world is set on adobe ecliptic world, and the story is set on the year 2287, 10 years after Fallout 3.
The game is pretty cool and the graphics are also really good but do know how long does it take to finish this game by 100%? On an average 6 days, only if you play continuously without a break.
3. Red Dead Redemption 2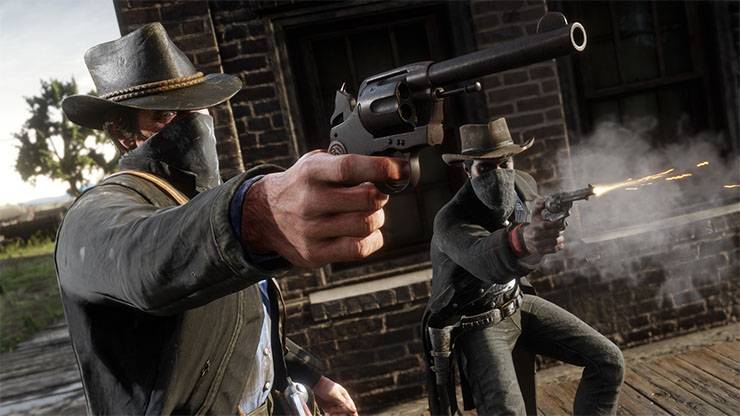 Red Dead Redemption 2 is the action adventure game of 2018 and the open world of the game is great, in comparison, map size is bigger than GTA 5 but how long does it take to complete this game by 100%?
On an average 7 days, a whole week actually, if you play the game continuously but you can play this game again and again because you have so much to do here. I love to play this game but instead of completing it I'd like to explore the surroundings and usually involves inside activities.
2. The Witcher 3: Wild Hunt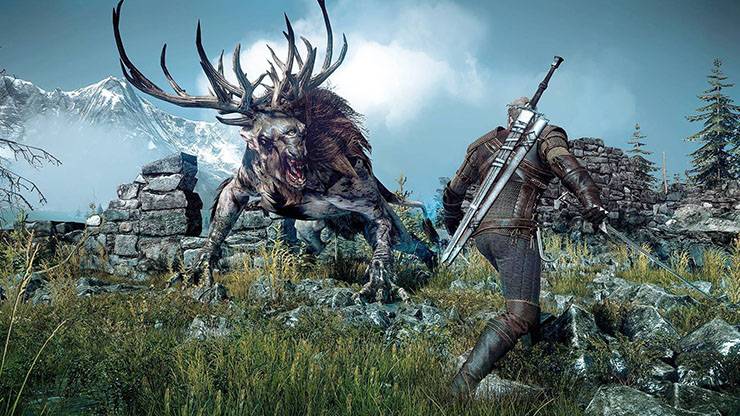 The Witcher 3: Wild Hunt is an action adventure game of 2015 which is developed by CD Projekt RED. This is based on witcher series novels and it's a hit everywhere, from novels to live-action series and the video game adaptation with open world setting is also a hit you'll have many things to explore here.
Here we control a monster slayer who is searching for his adopted daughter. The game has 3 endings which depends on the player's choices and every ending has their own specialty and if you want to complete this game by 100% then you would need 190 hours.
1. The Elder Scrolls V: Skyrim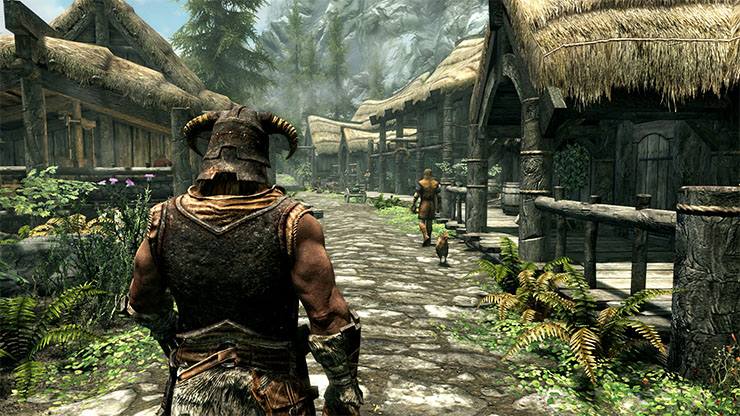 Another open-world game from Bethesda Studios The Elders Scrolls V: Skyrim is the longest gameplay according to our list and to complete that you will need up to 232 hours and I'm talking about 100% completion which means 9.5 days without a break, without eating or sleeping.
But this game is so good that you won't get bored playing this; people have spent their lives playing Skyrim because there are so many things to explore and along with that, it's full of actions, boss fights, and Dragons and there are many DLCs which makes it bigger. If you are searching for a big game then try this one. This game won't disappoint you and the reviews are also very good.
That is it from today's post on Top 10 Longest Video Games Which Will Take Your 100s of Hours. If you do not agree with the points in the post and have some of your own opinions, share them with us in the comments section down below. Keep visiting Animesoulking for more information about Anime and Manga.
Also, Read:
Chandan is the writer of "Top 10 Longest Video Games Which Will Take Your 100s of Hours". Also, Connect with me on YouTube and Facebook.