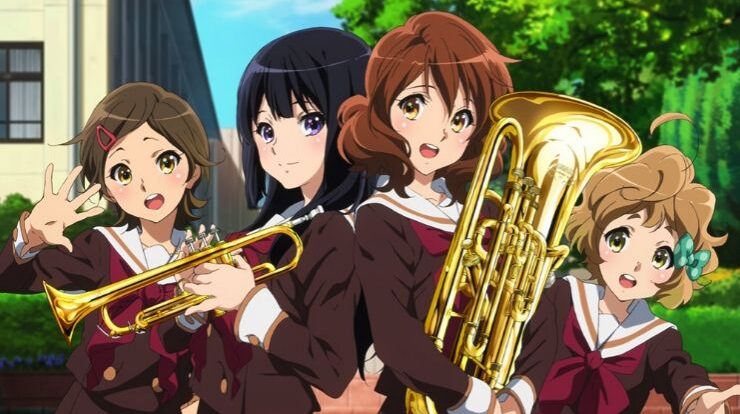 Top 5 Best Music Anime You Should Watch – Hey guys!. In this post, I'll be discussing a list of Top 5 Best Music Anime You Should Watch. For me, music-themed anime is one of the best genre, regardless the ending whether it will be happy ending or even sad ending. It is the anime with various premises, various singers or idols, bands or any other things related to music. Besides the thick music elements, this anime inserts some elements like drama and some conflicts in order to add a pleasant taste to watch. Even some comedy anime music are very popular and entertaining. This time, I've picked up some animes with the best music theme. So, let's get started.
5. Hibike! Euphonium (2015)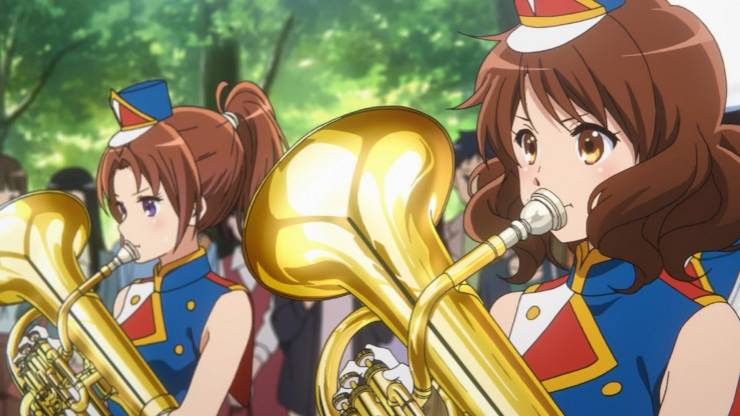 This anime tells the story of a band club at Kitauji High School, where the band has participated in a national tournament. Kitauji High School is a school that is famous with its good record as the champions almost in every year. However, since the club advisor has been changed, this club has not been able to participate in the tournament, even they've lost since the qualification stage. Even so, thanks to the instructions from the newly appointed advisor teacher, their performance continued to improve. This is an anime filled with the twists and turns of the life of a music club, such as competing for solo roles and also some members who quit club because they want to focus at studying.
4. Given (2019)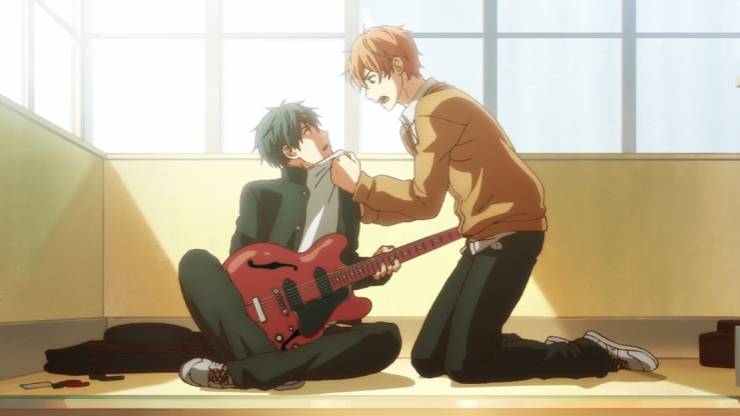 The story of Given revolves around a boy named Ritsuka Uenoyama, who is very good at playing guitar. One day, while at school and during break time, he meets one of his friends named Mafuyu Satou. He asked Uenoyama to teach him playing guitar. However, indirectly, they are caught in a forbidden and tortuous relationship, with Mafuyu's past that is still mysterious.
3. Shigatsu wa Kimi no Uso (2014)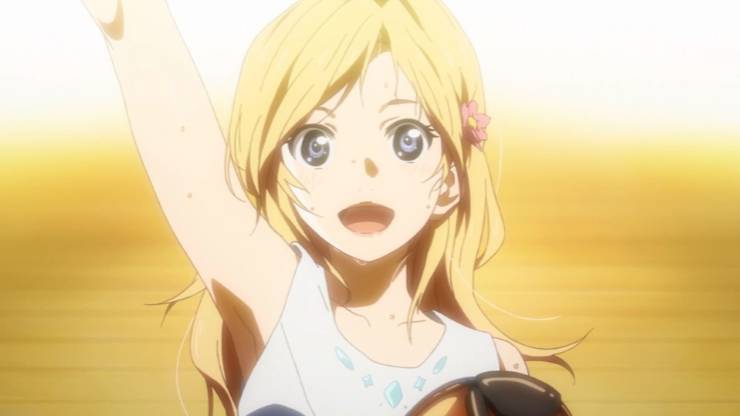 The story revolves around a talented young man playing the piano named Kousei Arima. When he was a child, he dominated various piano competitions. However, since his instructor and his mother died, Arima has experienced mental decline and trauma caused by several problems. His meeting with Kaori Miyazono had changed his life for the better. Kaori is also a music player, but, unlike Kousei who plays the piano, Kaori is excelent at playing violin instrument. Being cheerful and entertaining, Kaori has a free and expressive style of music. It is different from the style of Kousei which requires him to be concentrated and structured. This is a music anime with a love story between 2 teenagers encountered through music.
2. K-On! (2009)
The story focuses on extracurricular activities, they are all members of the light music club (Keion-bu). It consists of Yui Hirasawa, Mio Akiyama, Tsumugi Kotobuki, Ritsu Tanaka, and Azusa Nakano. At the beginning, the club only had 4 members and in the 2nd year, new student Azusa Nakano joined them. Not only presenting a musical theme with the concept of a band, but this anime also features high school girls who are very energetic and full of enthusiasm.
1. Detroit Metal City (2009)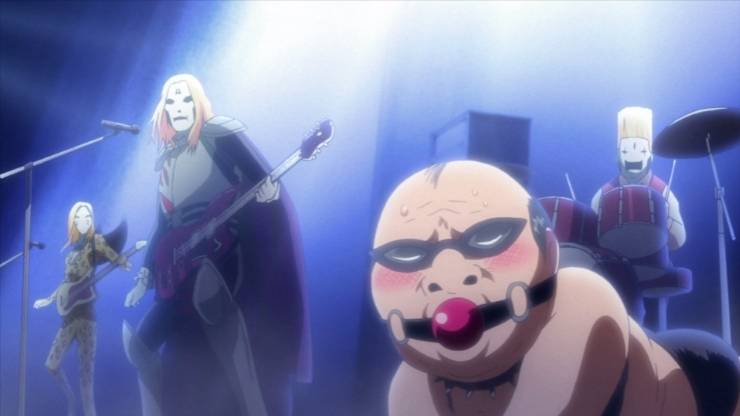 Actually, this anime is a short anime. Although it is less popular than K-On anime, this anime is perfect if you like the comedy genre. The Detroit Metal City presents an absurd comedy, but with a simple graphics. The story began when a young man named Soichi Negishi wanted to become a famous pop singer, but in reality, his destiny required him to become the lead singer and guitarist in a death metal band called Detroit Metal City. With the stage name Krauser II, he has become a fierce figure and often rumored to the ridiculous issues, which in fact, he is just an ordinary young man who wants to become a pop singer.
That is it from today's post on Top 5 Best Music Anime You Should Watch. If you do not agree with the points in the post and have some of your own opinions, share them with us in the comments section down below. Keep visiting Animesoulking for more information about Anime and Manga.
Also, Read:
Chandan is the writer of "Top 5 Best Music Anime You Should Watch". Also, Connect with me on youtube and Facebook.