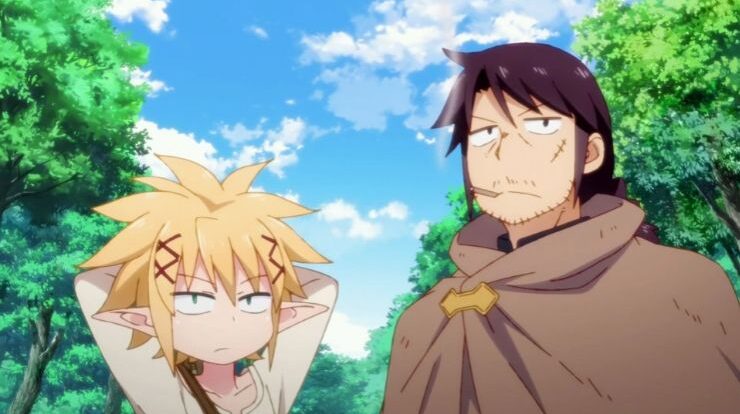 Top 10 Best New Anime 2020 List – Hey guys!. In this post, I'll be discussing a list of Top 10 Best New Anime 2020 List. Until now, anime production has never stopped showing titles and themes every year, from fantasy to ecchi genre. Each production house is competing to show the best anime. Whether it's from a manga adaptation, Manhwa or Light novel. 2020 has passed and now is already 2021. Even though 2020 is already over, there is nothing wrong with looking back to spend your time by watching anime. This time, let's continue our discussion about the best anime in 2020. So, let's get started.
10. Princess Connect! Re: Dive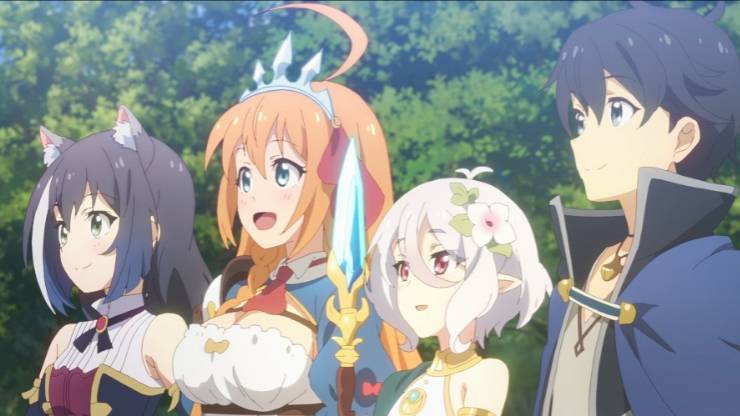 This anime is originated from the role-playing game developed by Cygames, which was released in Japan in 2018 for the android and IOS platforms. This game itself was announced as a sequel to the Princess Connect game which was released in 2016, which then got its own anime adaptation in 2020 which was also produced by Cygames Picture. Directed by Takaomi Kanasaki, who previously worked on the Konosuba anime, the anime Princess Connect was not expected to be very thick of Konosuba elements, from the comedy that is served to the battle of the protagonist characters. Princess Connect! Re: Dive, which aired in Spring 2020, attracted the attention of anime lovers. The story begins with a young man who lost his memory that later met an Elf who was assigned to guide him. To find his lost memories, this young man travels with the guide Elf in order to reveal the mysteries of this world. Together with 2 other members, Pecorine who is always hungry and Kyaru the cat-eared beast girl, they all form a guild and start an adventure.
9. Kakushigoto
It is kinda Slice of Life anime which is an adaptation of the Japanese manga series written by Koji Kumeta and published by Kodansha in Monthly Shonen Magazine since 2015. The anime, which aired in Spring, presents a story that is although being quite simple, it's worth to watch. This anime features a quality storyline with a plot that is presented back and forth, simple, not heavy and easy to understand. The story centers on Kakushi Gotou, a vulgar manga artist and father, Gotou tries to hide his job as a vulgar mangaka from his daughter, Hime Gotou. This is an everyday comedy anime from a father who has to keep work secret in any way with consequences that must be held in the future.
8. Rent a Girlfriend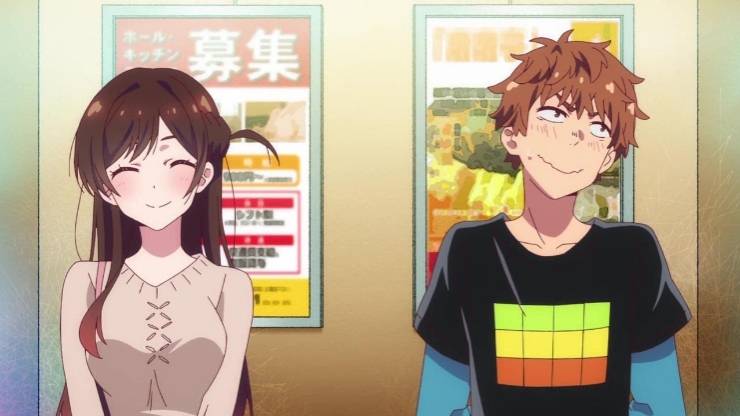 Love stories are difficult to understand and sometimes get very painful results to get true love. This is kinda anime with stories that are quite relaxed and cool to watch. It is aired in Summer 2020 and received quite positive response from fans around the world. The concept of this anime is actually simple, which is hiring a girlfriend. It is inspired by the many girlfriend rental services in Japan and has become part of the public secret of the people there. This anime comes with a romantic comedy, where there is a young man named Kazuya Kinoshita who has just been interceded by his lover, this makes his heart broken and feels depressed. He vented his depression and tried to find a girlfriend from a dating app. To fill his empty heart, Kazuya finally hired the available rental girlfriend services.
7. ID: Invaded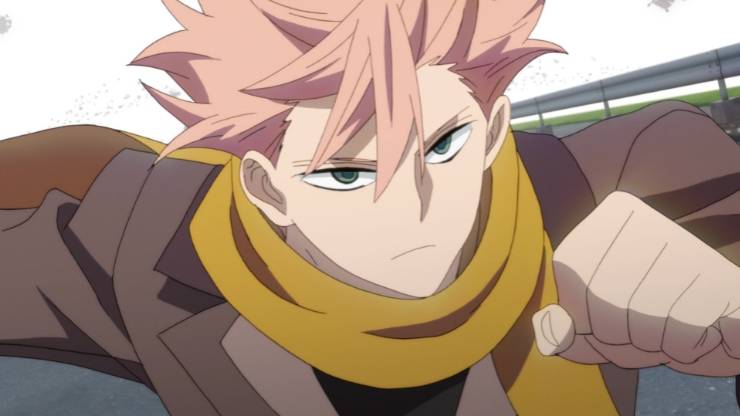 An anime with a detective and science fiction theme that tries to reveal some of the existing mysteries. The ID: Invaded anime aired in Winter 2020 consists of 13 episodes in total. This is a world in the future, where it is more advanced, especially in the field of handling crime. It tells about serial killings that occurred and almost all of the victims were brutally killed. Law enforcers take action to solve this murder mystery case by utilizing a technology where they can enter the subconscious to find out the information of the killer. It is called Mizuhanome, this is a system that allows people to enter the mind from the human subconscious, with a Cognition Particles that are left on the scene by the perpetrators.
6. Dorohedoro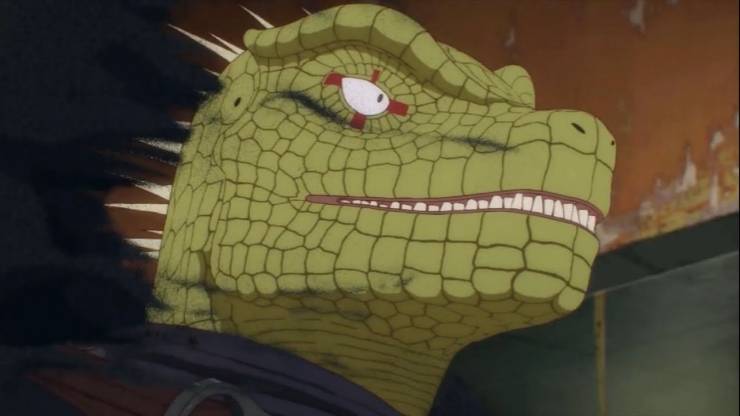 The anime that aired in Winter 2020 on Netflix is an adaptation of the manga with the same title by Q Hayashida. It sets in the world of dystopia. Through this anime, we will be taken to a city called Hole, the city with no law. In this city, crime is out of control like in the jungle, where the strong will prey on the weak. Apart from the absence of applicable laws, the city of Hole is actually a testing ground for witches, in which magicians occupy the highest caste in the society status. They are magicians who carry out various crazy experiments without thinking. In this anime, several contrasting things will be displayed, both the view of the city of Hole which is dirty, dirty and gloomy, and the magnificent and luxurious magic world. As a horror and action anime, this anime also features epic scenes of violence and comedy.
5. Munou na Nana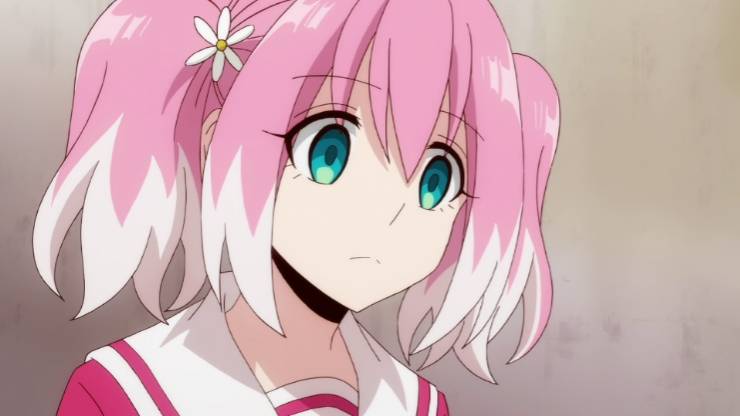 This anime sets when the earth is attacked by monsters known as the 'Enemies of Humanity'. To prevent anything dangerous, a special school was finally built for teenagers with special powers. They call this person 'Talent', they are talents who have different abilities and challenge the laws of nature. This is the story of a girl who was sent to the school even though she didn't have the slightest special ability. With intelligence and manipulation, this girl tries to defeat the enemy of mankind.
4. Tower of God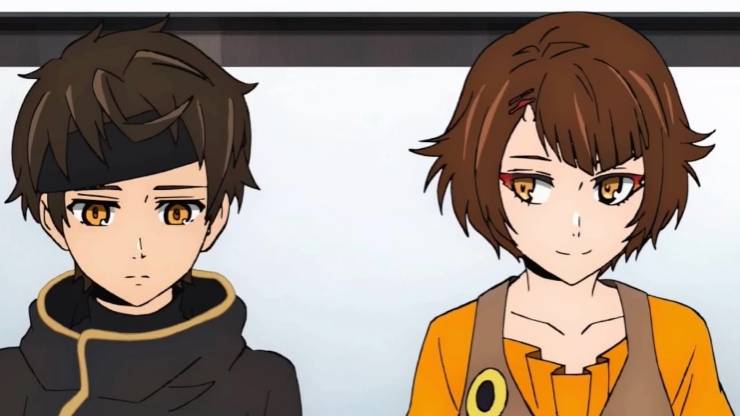 Tower of God centers on a boy named Twenty-Fifth Bam, who has spent most of his life trapped under the vast and mysterious Tower, with only his close friend Rachel to accompany him. As Rachel entered the Tower, Bam was devastated. Somehow, Bam managed to open the door to the Tower. Now, he would go far to see Rachel again even if it meant dying. As he enters the Tower, he meets allies who will help him ascend the tower. But an unexpected fate awaited Bam.
3. Interspecies Reviewers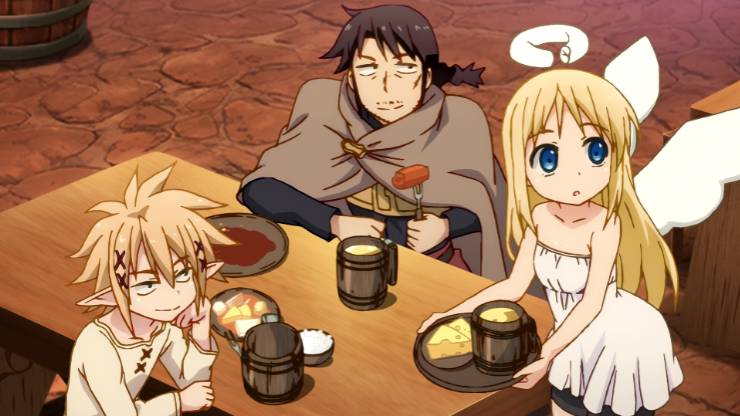 In a world where many different humanoid species exist with a life of legal prostitution, there are various brothels for every kind of species with "succubus girls", who have succubus blood flowing through them. Since each species has different opinions on how each succu girl works for them, various brothel visitors have become reviewers, assessing their experiences with various succu girls and posting them in local taverns. The series centers mostly on a human named Stunk, a fairy named Zel, and an angel named Crimvael doing their job as reviewers of various prostitution establishments with different species and sometimes with strange fetishes.
2. Majo no Tabitabi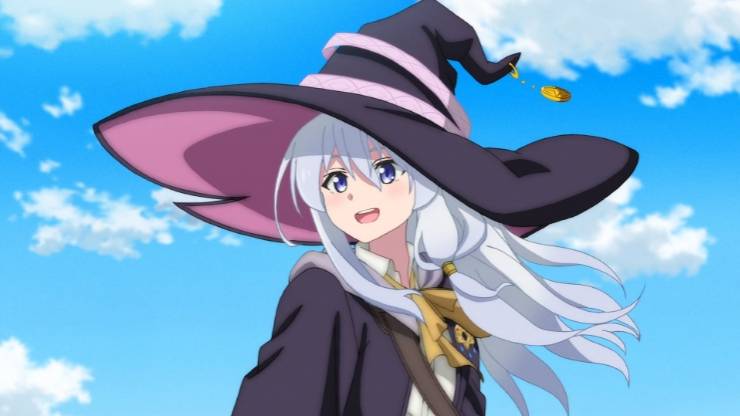 The anime that aired in Fall 2020 is a fantasy anime that was busy discussed by anime fans. Besides the simple plot that is presented, this anime is also not boring by showing various places and different backgrounds. The theme in this anime is the world of witches, where there is a young female witch named Elaina. Elaina, the main character, is a young witch who has just graduated from witch school and wants to start her own adventure. This is the story of Elaina's journey to all corners of the country, where on her way she meets various unexpected moments and events, from visiting the city of witches to encountering giants.
1. Somali to Mori no Kamisama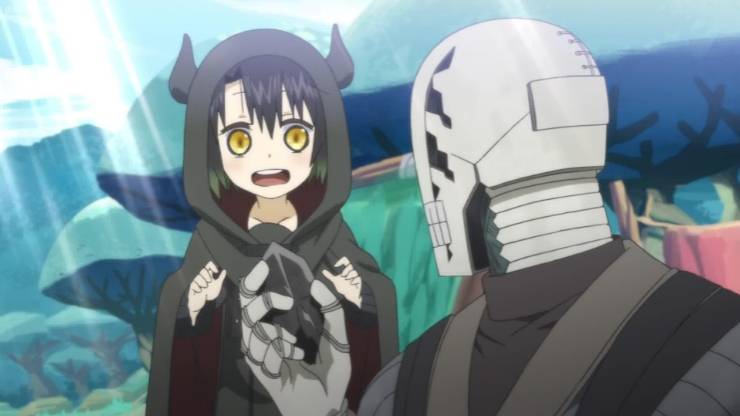 This anime sets in the world ruled by spirits, goblins, and all kinds of supernatural beings. Humans were persecuted, to the point of extinction. One day, a golem and a human girl met. This anime tells the story of the duo: a golem and a human. One is a member of a devastated race, the other is in charge of guarding the forest. It tells about their journey together and about the bond between father and daughter.
That is it from today's post on Top 10 Best New Anime 2020 List. If you do not agree with the points in the post and have some of your own opinions, share them with us in the comments section down below. Keep visiting Animesoulking for more information about Anime and Manga.
Also, Read:
Chandan is the writer of "Top 10 Best New Anime 2020 List". Also, Connect with me on youtube and Facebook.