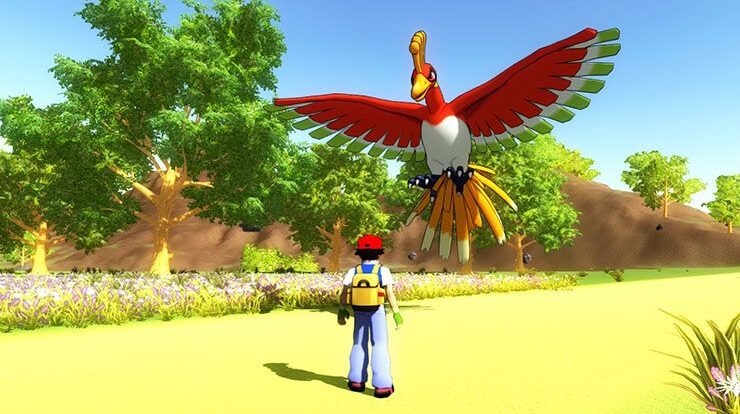 Top 10 Best Online Pokemon Games You Can Play – Hey guys!. In this post, I'll be discussing a list of Top 10 Best Online Pokemon Games You Can Play. Each of these games are considered a Pokemon MMO, meaning that these are all Online Pokemon games that you play with hundreds or thousands of other players.
Each of these Pokemon games are unique in there own way and I hope that I can shed light on each one and present each game in a way that reflects the true nature of that said game. Well, let's go to the list.
10. Pokemon Vortex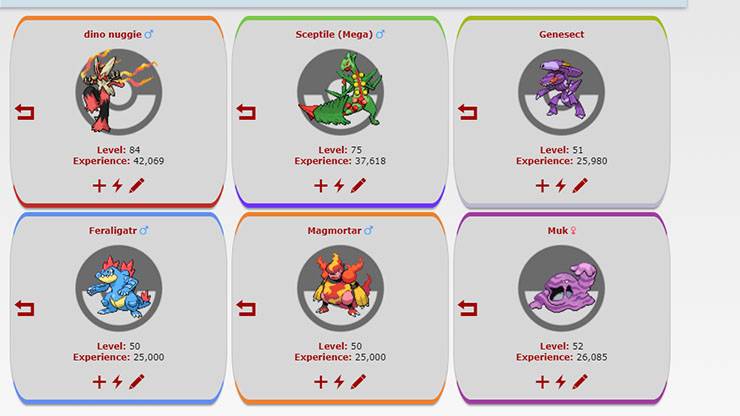 This is probably the grandfather of all Pokemon games on this list and I'm sure most of you have heard of this Pokemon game at some point in its decades long development cycle! Pokemon vortex was formerly known as Pokemon Crater which may ring a bell to a few of you old heads out there! This game first released to the public in the year of 1999.
This game features many side quests with various rewards such as fossil Pokemon, mega stones etc. and for the collectors out there this game has probably the biggest amount of Pokemon that you can catch of any other game listed on todays list! Pokemon Vortex has over 7,000 different Pokemon to catch, including different species, forms, and event specific skins for all Pokemon!
Pokemon Vortex is an easy classic and always deserves to be someone on anyones list of impactful and fun to play Pokemon MMO's. With that being said Pokemon Vortex is definatly an easy game to sink hundred of hours into!
9. Pokemon Rise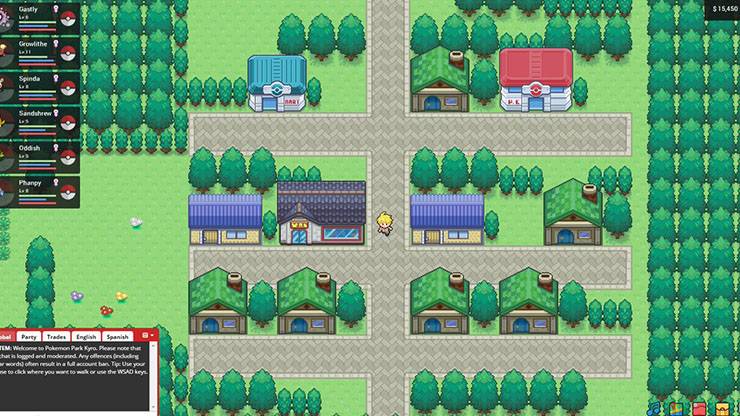 Let me tell you, when it comes to unique Pokemon games, this one really rises to the occasion! Pokemon Rise is unique in the sense that you battle more different that basically any Poekmon game ever created! Just having this unique style of gameplay is already enough to earn itself some recognition as an established online Pokemon game!
This game really has a lot to offer the player when it comes to content. In this Pokemon MMO you will find yourself creating and managing player guilds, taking on the gyms in various regions of the game, or even trading other players and completing ultimate goal of all trainers and catching and documenting every pokemon in the pokedex!
This Pokemon MMO offers somewhat of a story placing you in a unique region where you will need to help your local professor understand nature by capturing different Pokemon. Try not to get to carried away when playing Pokemon Rise it can be a really fun Pokemon game to play and can really consume a lot of your time if your not to careful!
8. Pokemon New Age Online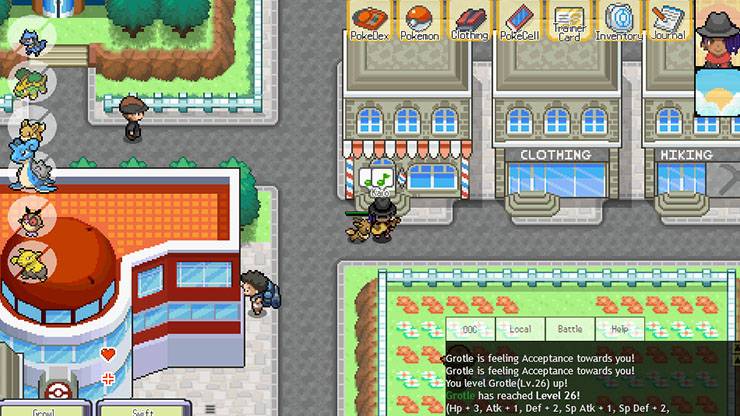 One thing I like to point out when talking about Pokemon new age online is that this game has a unique battle system that you really won't find anywhere else! In this Pokemon MMO you will find yourself taking control of you Pokemon once you send them out and being able to use their moves with your hotkeys!
The battles take place real time much like Pokemon rise in the fact there is no traditional Pokemon battle scene. Other features that may intrigue you as a Pokemon player might be the way that Pokemon act in this game! Each Pokemon has its own emotion system which determines how each Pokemon might react to various scenarios you might come across in the game!
You can often times see Pokemon challenging each others strength in the wild or maybe even see a flying Pokemon pick on a caterpie for a snack! Pokemon new age online is a truly unique Pokemon MMO and definatly deserves to be on todays list! With updates being pushed on by the creator often this is an easy game for you and your friends to jump into and enjoy!
7. Pokemon MMO 3D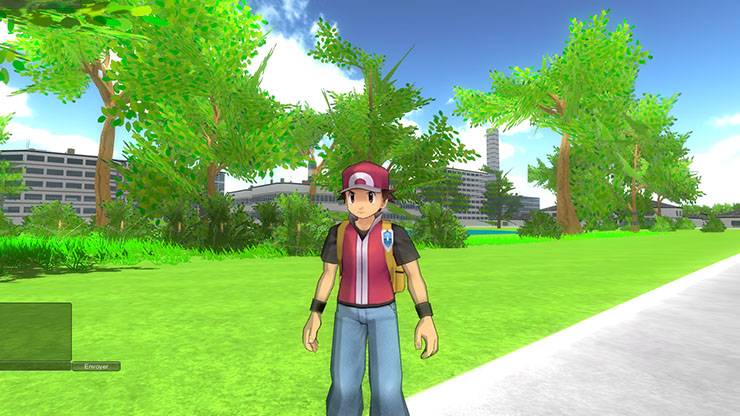 Pokemon MMO 3D has seen quite a bit of hype over the years just because of it's 3d graphics and potential to be one of the greatest Pokemon fan games of all time! That's right this is a fully 3D Pokemon MMO and it quite possibly is the only Online Pokemon game of this caliber!
You are probably wondering why such an amazing looking Pokemon game would fall a bit shorter on todays list and that is just simply because this game is vastly unfinished. This game lacks many key features that every Pokemon game should have such as trainer battles, gyms, quests, or really anything that a Pokemon game or traditional MMO should have.
This game has tons of Easter eggs hidden throughout the game for you and your friends to explore! There are also hundreds of Pokemon to look for and catch! Playing with people from all around the world, this game can be a great way to enjoy a new look on the Pokemon MMO scene. Be sure not to miss out playing this exciting Pokemon game!
6. Pokemon Mystery Universe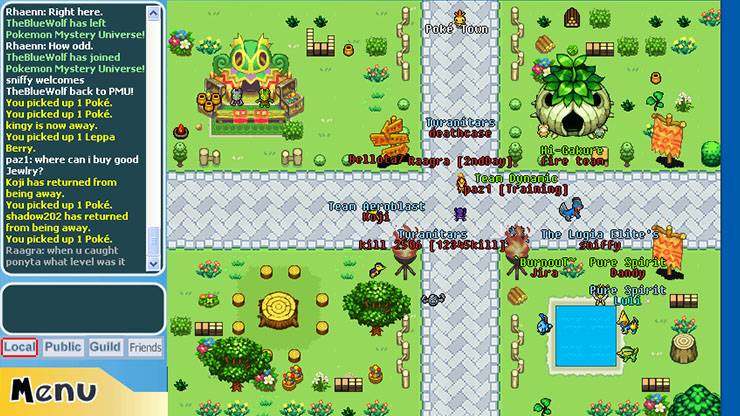 Pokemon Mystery Universe lets you play as the Pokemon in your own adventure exploring various dungeons and going on little rescue adventures with your friends! This is quite possibly the cutest Pokemon game on this list with all the cute little sprites and moves you will do as a Pokemon this game just has so much to enjoy!
Pointing out a few of the amazing features you will find in this Pokemon MMO you will find that you will have boundless areas to explore with multiple regions to complete various missions or even shiny hunt for rare Pokemon to add to your rescue team! One of the many amazing features of this game I'd like to point out is the fact that you can create and design your own base which in my opinion is really cool!
You are given your own area to design however you see fit tobest suit the needs of your Pokemon rescue team! Each mission you go on is unique whether it be an escort mission, delivery, or even a Pokemon rescue! This is one Pokemon MMO that you don't want to miss out on playing this year!
5. Pokemon World Online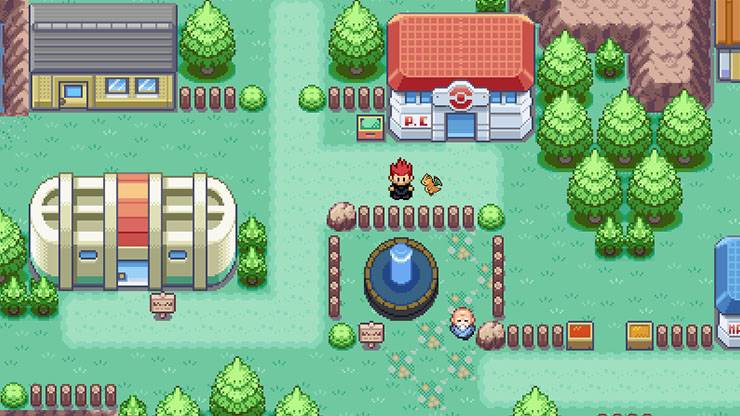 Pokemon World Online is the first Pokemon game on this list to be more traditional in the sense of how you engage in Pokemon battles! This is one of the few Online Pokemon games you will see where the staff of the game are constantly in contact with the player base when considering any type of update or planning any future content for the game.
Speaking of content this Pokemon MMO has 2 regions for you to explore including the kanto region as well as the johto region! This Games story takes place 10 years in the future from the original Pokemon games so be ready for some new fun to be had in old regions!
For those not as much interested in battling Pokemon world online offers a wide variety of Pokemon to hunt and evolve! Pokemon world online is a traditional Pokemon MMO with a little bit of a twist here and there but is a safe bet for those looking to slowly make their way into the online Pokemon gaming community!
4. Pokengine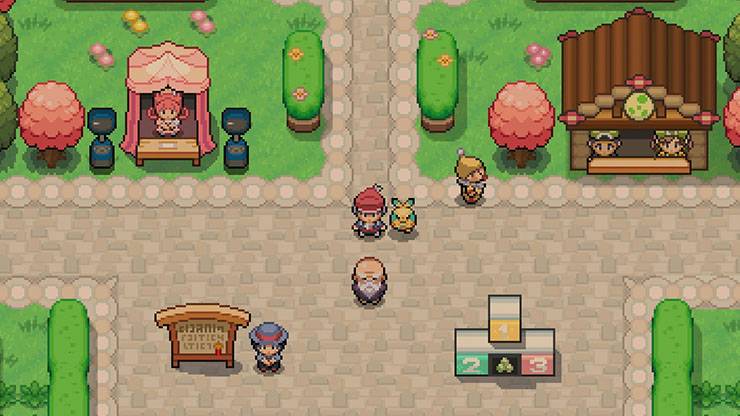 Pokengine is a new Pokemon MMO to me that I only recently started playing. Which is weird that I'm only now hearing of it since it has been out for years and with the content this game has got in it, its a wonder that I'm only now hearing of it! Anyways, This is probably one of the most accessible Pokemon games on this list because this Pokemon MMO is browser based.
That means that you don't need any downloads to jump in and start playing today! This browser based Pokemon game consists of more regions on this list than all the other games combined! This is the first online Pokemon game that allows you to create your own region for others to play making this game virtually limitless when it comes to the types of content you can enjoy!
One other thing that really sets this Pokemon MMO apart from the others on this list is that its the only Pokemon MMO with fakemon! This means you can literally create any region you want with any kind of Pokemon or fakemon you want. With as many features and basically unlimited content Pokengine is not a Pokemon MMO you want to miss out on playing this year!
3. Pokemon Revolution Online
Pokemon Revolution Online or PRO for short, has consistently been one of the most played Pokemon MMO's for years now. With thousands of active members in this game its really easy to make friends on your online Pokemon journey! There are several customization options available with several clothing, headwear and mount options that you can find in this Pokemon MMO!
And for those of you who are interested in PVP this game has some of the best online Pokemon battles out there! Using the generation 7 format you will be able to build Pokemon teams and compete in various tournaments to earn cool and unique rewards to show off your skills as a Pokemon trainer!
Pokemon revolution Online is a Consistent MMO with amazing features and is another Pokemon game you should add to your must play list for this year!
2. PokeOne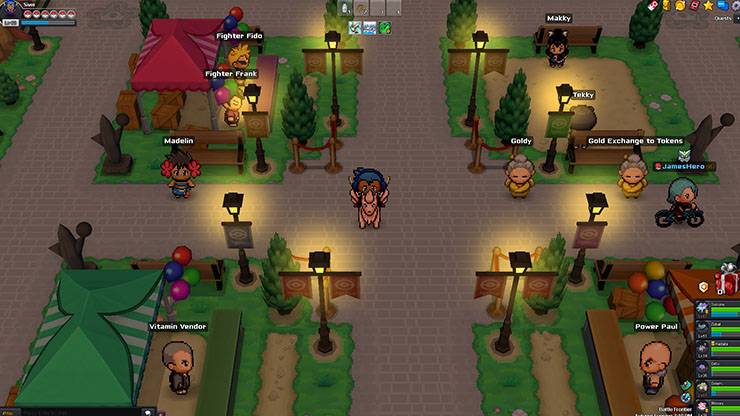 PokeOne is the Pokemon MMO I really find myself playing a lot of lately. This Online Pokemon game is probably one of the most fleshed out in terms of content and uniqueness. As you can see this Pokemon MMO is a weird mixture of 3d and 2d graphics! Some features you will find in this game are customizable characters with outfits and ridable Pokemon mounts!
PokeOne is one of the few games on this list with an active quest and achievement system which rewards you with loot boxes to get awesome items to help you on your journey or even make your character look awesome and stylish! Not to mention one of the greatest features of PokeOne is that it is completely playable on PC and mobile, unlike most Pokemon games on this list.
PokeOne comes from the makers of Pokemon Revolution Online, and it shows. The creators had a dispute and split up resulting in us the players getting two amazing Pokemon MMO's! PokeOne is definitely a top tier Pokemon MMO and it doesn't matter if you are playing for fun, as a collector or a competitive player, it's a place for everyone!
1. PokeMMO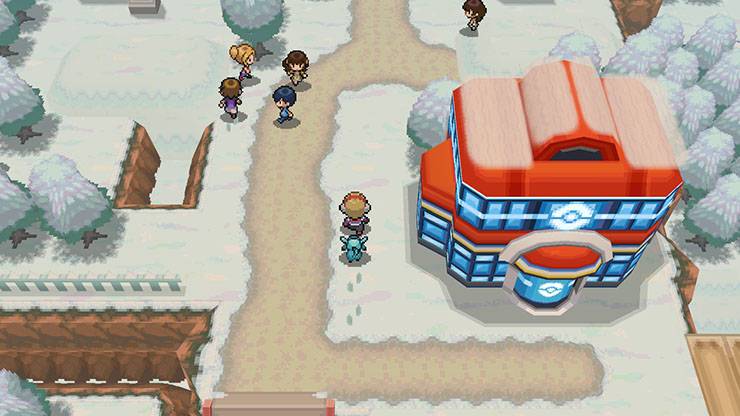 PokeMMO has always been the pinnacle for the online pokemon games just because of how popular it is! This Pokemon MMO probably has by far the most active players of any other game on this list and I believe that is because it is the most traditional Pokemon game on this list.
PokeMMO has its own client like most the other games on this list but in order to play it you must have the ROM's to actually launch the game. Which is one of the reasons why Nintendo has had trouble actually trying to take this game down. In this Pokemon MMO you'll find hundreds of other people in search of their goals, and often times the goal is to earn badges and catch Poekmon!
PokeMMO features cosmetic items for trainers as well as seasonal events and probably the best PVP experience out of all the Pokemon MMO's on this list! The title can be played via PC and Android smartphones relatively easy so this is a quick game to pick up with your friends and enjoy!
That is it from today's post on Top 10 Best Online Pokemon Games You Can Play. If you do not agree with the points in the post and have some of your own opinions, share them with us in the comments section down below. Keep visiting Animesoulking for more information about Anime and Manga.
Also, Read:
Chandan is the writer of "Top 10 Best Online Pokemon Games You Can Play". Also, Connect with me on YouTube and Facebook.