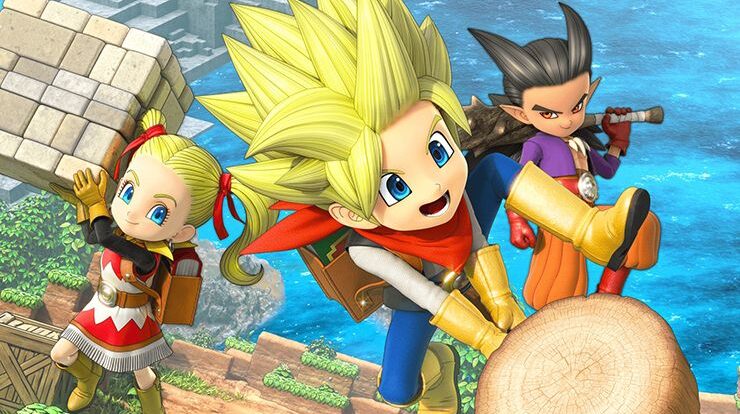 Top 9 JRPGs To Check Out in Xbox Game Pass – Hey guys!. In this post, I'll be discussing a list of Top 9 JRPGs To Check Out in Xbox Game Pass. Available since 2017, the Xbox Game Pass service has expanded significantly. There are hundreds of titles, an offer dedicated to PC games, the possibility of playing the catalog in the Cloud (Not very stable at the moment, but still nice).
In short, for €13 monthly for its highest offer, the Game Pass service is currently a solid alternative to buying games individually and much more economical if you want to make your subscription profitable. A variety of games for all player profiles looking for your next great adventure! And we start this selection with one of my favorites.
1. Dragon Quest Builders 2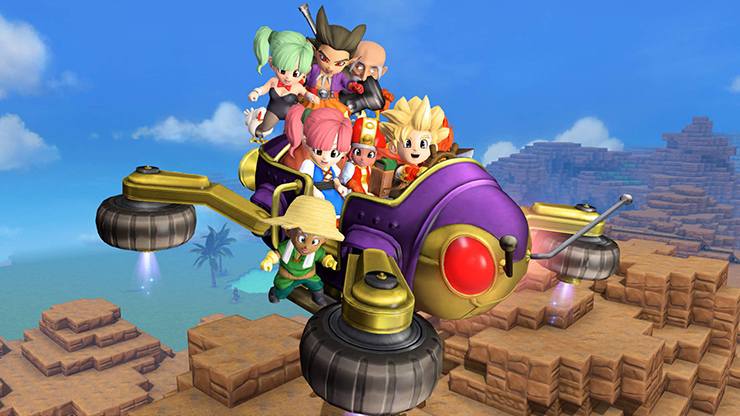 Dragon Quest Builders 2 is a perfect game to gently discover the JRPG universe or more specifically that of Dragon Quest. With gameplay that draws its inspirations equally from Minecraft, Animal Crossing and Dragon Quest, Dragon Quest Builders 2 is an excellent crossroads between several genres.
You play as a loose builder in a mode oppressed by dark forces. And your objective will be to restore a taste for creation by meeting the needs of different villages. The quest is quite simple, the story is relatively good-natured, and the gameplay does not revolutionize anything, and yet Dragon Quest Builders 2 remains an excellent memory for me.
2. Ni no Kuni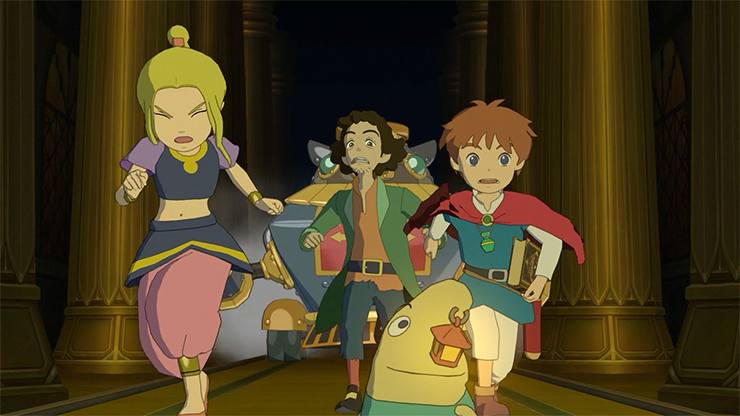 Originally, Ni no Kuni was a Nintendo DS game accompanied by a grimoire in which all the magical knowledge was contained. You must then reproduce the drawings of your book on the touch screen of the console. And since then, a remake of this game is available.
Developed by Level 5 to which we owe Professor Layton, and including animated sequences produced by the Ghibli studio; Ni no Kuni has everything of a great adventure. You play as Oliver, a little boy who witnesses the death of his mother killed by the mysterious celestial witch. Straddling our world and a magical universe, Oliver will be assisted in his quest by small familiars who will take part in the clashes.
If the fighting style of a Pokémon game speaks to you, we stay on something quite similar. And what better way to finish this little presentation to tell you that most of the music of Ni no Kuni the Celestial Witch was produced by the famous Joe Hisaishi to whom we owe many of the striking themes of Studio Ghibli.
3. The Persona Saga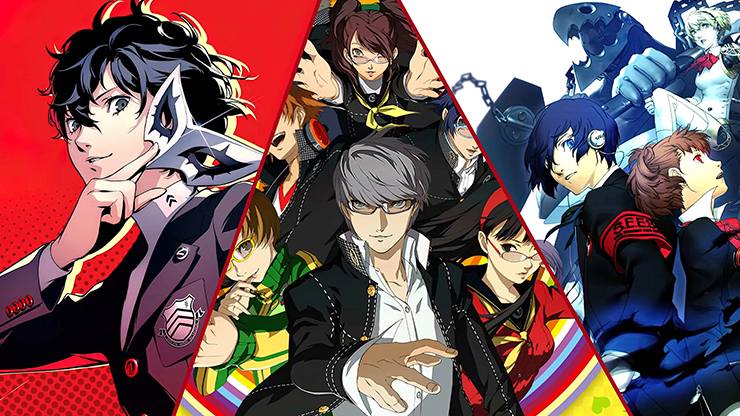 Big piece of this selection, the Persona games are originally a Spin Off of a larger saga, that of the Shin Megami Tensei. In Persona you play as a high school student for a school year, and you will have to juggle your student life while solving the paranormal mysteries of each game.
For Persona 5 you have to infiltrate palaces, metaphorical places of the darkness of humans, to steal their hearts, and what is worst in them. Persona gameplay regularly passes between daily phases and dungeons. Each "confidant" in the normal world helps you gain power, symbolized by your "Persona".
Thus your studies, your outings and your free time will help you to increase your characteristics to progress in combat. Persona games are extremely rich, and they are probably the longest games in this selection. If you do not know the series, I advise you to embark on the 5th opus, which in my opinion is the most accessible to discover the license.
4. Fuga: Melodies of Steel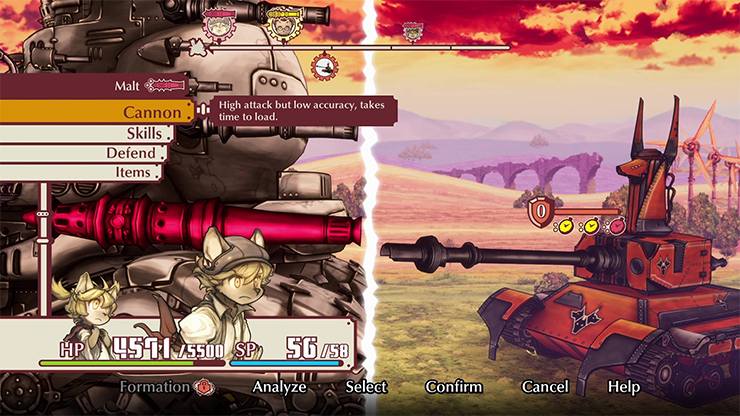 Fuga Melodies of Steel is a game with a truly unique approach. The game is part of the "Little Tail Bronx" saga, a universe where we have already seen Tail Concerto released on PS1 and Solatorobo released on Nintendo DS.
Aboard an antique tank that will serve as your residence, you will manage a team of 12 children in pursuit of Berman's fascist empire. The gameplay of Fuga: Melodies of Steel takes place in two phases, the fights which consist of advancing in a path that you will determine, and the pause phases which will allow the relationships between the characters to develop.
Behind its very innocent graphics, Fuga: Melodies of Steel hides a mature game that will require you to manage complex feelings, and sometimes heavy sacrifices. Note that a second episode has been started for 2023.
5. Octopath Traveler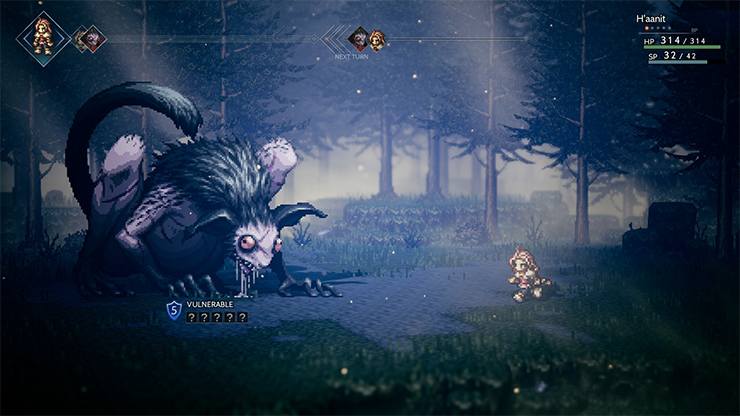 The first game using the beautiful 2D HD engine, Octopath Traveler is a game that helped pave the way for other projects such as the remake of Dragon Quest III, Live A Live or Triangle Strategy. In Octopath Traveler, you alternately embody 8 characters with varied destinies and motivations.
Each new meeting with a new member will be an opportunity to learn more about him and his motivations for joining the group. Combined with that a solid turn-based combat system, underlined by music that is still in my playlist today. However Octopath Traveler is not to put in all hands, if some stories are touching like that of Primrose, they are unfortunately not all equal.
Big black point of the game, the characters do not interact little or not at all together, behind its title Octopath Traveler actually presents 8 individual stories that will never take off in a great common adventure as one might expect. If you decide to brave this caveat, you will find a truly sublime game with a very pleasant combat system.
6. Chained Echoes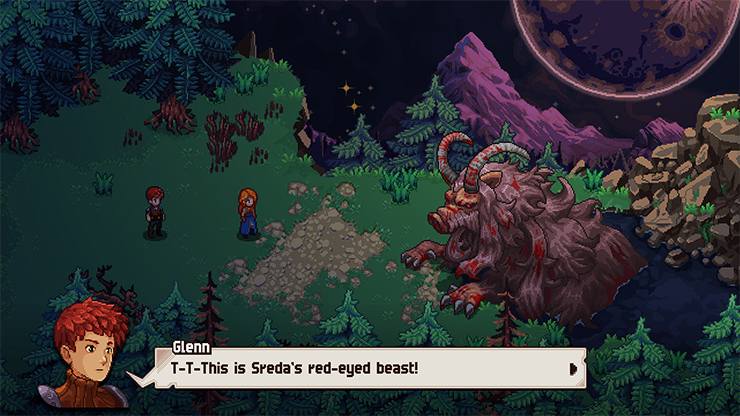 Big favorite of this selection, Chained Echoes is a game released at the end of last year which unfortunately did not have the visibility it deserves. In the world of Valandis, you play Glenn, Mercenary hired to try to end the war between 3 kingdoms.
Thinking to break the source of the problem, he will destroy the Opus Stone which will release colossal energy and give an unexpected turn to the clashes. Taking up a lot of mechanics and beautiful inspirations from classics of the genre, Chained Echoes adds to its inspirations a synergy gauge that must be kept in the green part at all costs.
Above and below, your damage inflicted and received will suffer a penalty, and you will therefore have to alternate your most powerful but necessarily more greedy attacks with more moderate actions to stay in this combat tempo. In any case, we will talk again here about Chained Echoes. It's a game clearly worth your time and I'm playing it right now.
7. Eastward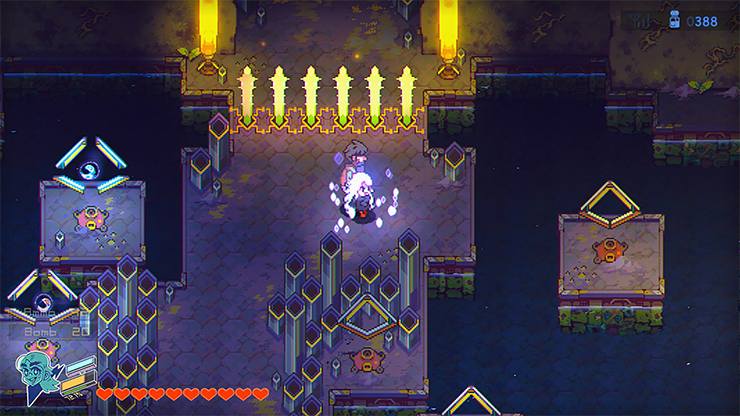 How not to fall in love with the goldsmith work that has been done on EastWard? Created by the PixPil studio located in Shanghai, Eastward tells the story of a near future where humanity would have succumbed to a pandemic. The few survivors of this disaster then live underground in the underground while trying to maintain a semblance of society.
You alternately follow the point of view of John, a miner from the town of Potcrock, and Sam, his adopted daughter. Between security underground and appeal from the outside, and finally between preservation and adventure, the game will open with RPG gameplay and puzzles throughout the story.
8. Lightning Returns: Final Fantasy XIII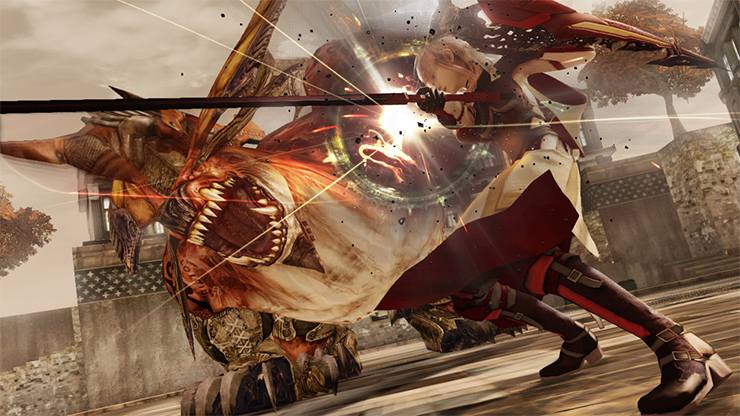 What a game, what a conclusion to the adventures of Final Fantasy XIII than this Lightning Returns! Last part of the Final Fantasy XIII trilogy I unfortunately cannot recommend this opus without having done at least the first episode.
Lightning Returns is the concluding episode released in 2014 on PS3 and 360, you play as Lightning having to save as many people as possible. Charged by Bhunivelze – the all-powerful god of Final Fantasy XIII – she will have to free the wandering souls of the dying world from their burden before its inevitable destruction in 13 days.
The combat system offers a real culmination of the formula initiated with the XIII and the challenge will be daunting. Each defeat of Lighting in combat will deduct some of the precious time that will be needed to complete the adventure.
9. Undertale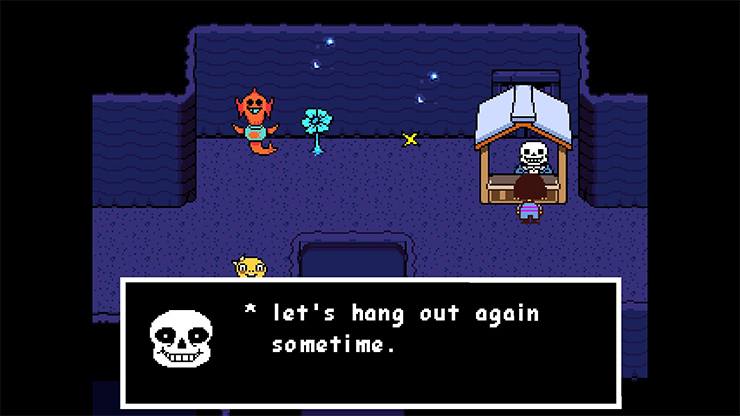 How not to end with a game as striking as Undertale? Offering a singular universe animated by characters all more memorable than each other, Undertale is a remarkable game. You play as a young child who has fallen to the bottom of a well, you actually discover that this place is full of monsters who have decided to cut themselves off from contact with humans.
Your presence will therefore call into question many things among the inhabitants of this world, but also question your own moral choices. The strong point of Undertale is the course of the story which will change completely depending on your attitude.
Undertale is a story that does not particularly require a great technical knowledge of video games, and which ends quite quickly. A good excuse to discover the unique universe created by Toby Fox.
Conclusion
All this selection of titles is of course only a fragment of the offer available in the Game Pass at the moment. Just for the JRPG genre, the games on offer are really excellent and the subscription ultimately pays for itself fairly quickly if you are interested in at least two games in this selection.
Beyond the JRPG, it's a really great service for discovering games that you wouldn't necessarily have bought in normal times. I was able to test As Dusk Falls for example via the subscription and it was really a great experience.
That is it from today's post on Top 9 JRPGs To Check Out in Xbox Game Pass. If you do not agree with the points in the post and have some of your own opinions, share them with us in the comments section down below. Keep visiting Animesoulking for more information about Anime and Manga.
Also, Read:
Chandan is the writer of "Top 9 JRPGs To Check Out in Xbox Game Pass". Also, Connect with me on YouTube and Facebook.