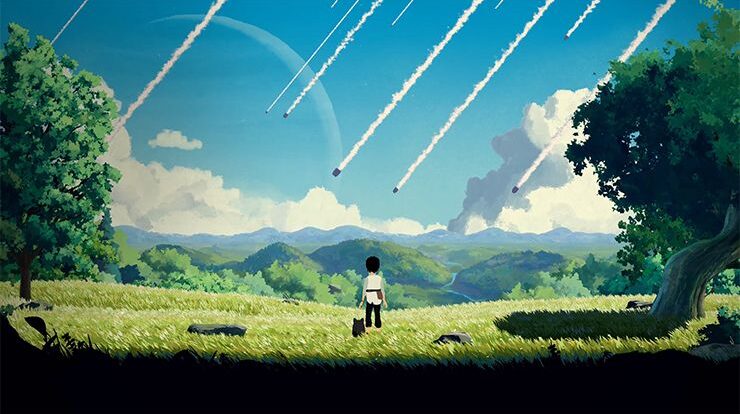 Top 10 Upcoming New Indie Games of 2023 – Hey guys!. In this post, I'll be discussing a list of Top 10 Upcoming New Indie Games of 2023. Indie games have always pushed the boundaries of what's possible within the world of gaming, and 2023 is no exception. I'll explore some of the most highly anticipated indie releases of the year ahead. Well, let's go to the list.
10. Skate Story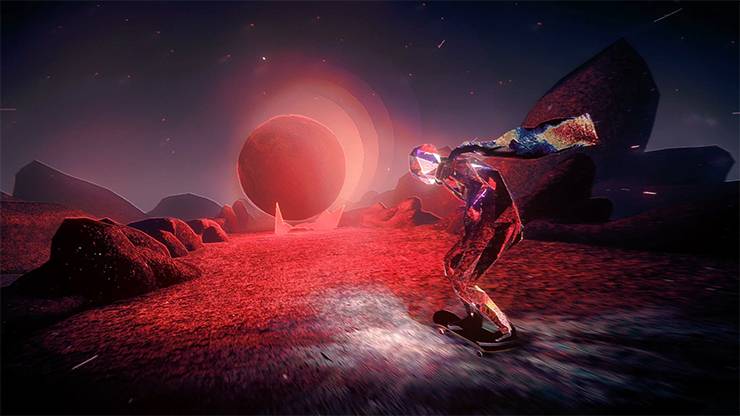 Developed by Sam England in partnership with the ever reliable indie juggernaut that is Devolver Digital. Given the footage from this recent trailer, it may very well offer a unique and captivating experience in what seems to be a flow based game where you play as a demon skating through the underworld on a mission to escape by traveling to the moon and then eating it.
Now that's quite the premise. I'm completely taken by the visuals and if the skating mechanics and controls are fluid and intuitive, this should make for a joyous immersive experience. Skate story looks terrific with it coming to Windows at some point later in the year.
9. Nine Sols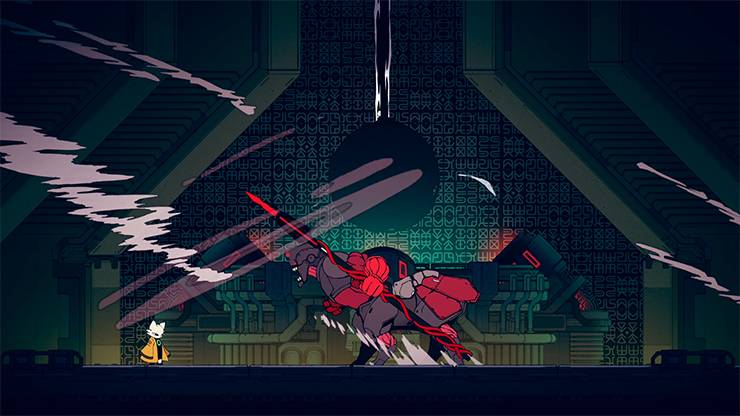 Nine sols is a 2D action-platformer from Red Candle games. You may remember them from the exquisitely executed psychological horror games Detention and Devotion. I'm looking forward to this mostly in how the combat will play out which puts me in mind of the deflection-based mechanics of Sekiro Shadows Die Twice.
This trailer hints at players needing to get into a mind space where you're able to focus on the attack style of the enemies and in so doing, learn their patterns to dodge deflect and counter strike. I can't lie, I was terrible at Sekiro so I'll probably be just as inept at Nine Sols although this won't stop me trying with it expected out at some point in Q3 for Windows, the Switch and PlayStation.
8. ANTONBLAST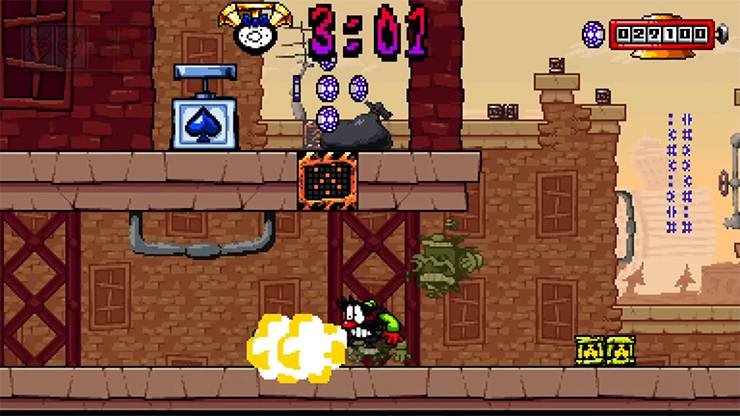 I'm completely bowled over by Anton Blast, a game that raised over 144,000 US Dollars in a Kick Starter funding campaign towards the end of last year. Ok, so for many, well it perhaps doesn't look much and yet for me, all of this is dripping with a sense of nostalgia for the games from the era of the Game Boy Advance.
I honestly adore these retro stylings that has me feeling somewhat sentimental as I can vividly recall owning this piece of hardware and playing such games in the early 2000s. Anton Blast follows the story of Dynamite Anton, a destruction worker who gets into a bit of bother with Satan. Anton Blast is slated to be out soon on for Windows and I'd love to see this also out on the Switch.
7. Sea of Stars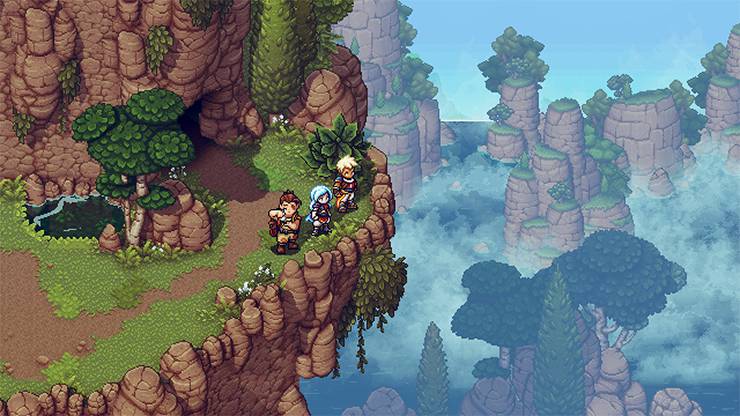 This comes from the same team who brought us the Messenger from 2018 however these two games couldn't be more at either ends of the gaming spectrum even if they do share the same universe.
Here we have turn-based JRPG telling the tale of two children able to combine the powers of the sun and the moon and in so doing, are able to perform a type of magic that's the only force capable of defeating the creations of the games arch villain, The Fleshmancer – a rather fine name for a villain I think we can all agree.
I'm not often one for these kind of games, controversial, I know and yet I'm getting into Sea of Stars based on what Sabotage did with their original The Messenger game with it inspired by 8 and 16 bit imagery albeit with the team adding countless modern platform twists so it added to rather than simply emulating games from way back when.
I'm hoping the same will hold here with Sabotage looking to put a new modern spin on such JRPGS. Sea of Stars looks set to come out this year for Windows, the PlayStation and the Nintendo Switch.
6. A Highland Song
Next up is the forthcoming offering from Inkle, who previously brought us Heaven's Vault and Overboard. A Highland song sounds, well it sounds oddly interesting with it described as a side scrolling slice of narrative serenity with rhythm and survival elements. First off, it looks fabulous with this the first of 3 games in this rundown that reminds me more of a painting than we tend to see in such video games.
There's also hint of jadedness here, that the colour's been washed away a little which gives me a subtle feeling of wariness which is quite possibly the intent given the game sees you hiking from the Scottish highlands to the coast. Inkle's previous work has been terrifically clever and I'm expecting the same here.
I'm really looking forward to seeing more about the rhythm sections and hopefully, the survival aspects which are probably all about finding food and shelter wont have me shrugging my shoulders like so many other survival games of late. A Highland Song is headed to Windows and the Nintendo Switch.
5. Planet of Lana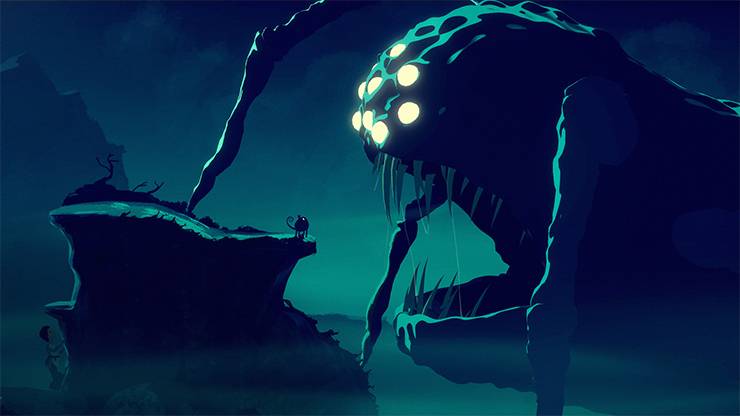 One of the folks who used to help me pull together Get Indie Gaming was able to spend time with the Planet of Lana demo at last year's EGX event in London. It's fair and perhaps an understatement to say it rather captivated them as they wouldn't stop going on about their experience for weeks if not months.
They were really taken by the idea of you needing to navigate the game from left to right with the help of a companion, each needing the other in equal measure in order to survive. This companion-based navigation can leave me cold. They did mention the demo was difficult although the puzzles were also said to be a fine balance of head scratching to logical deduction to completion.
As is a theme throughout this rundown, well I cant argue with how beautiful Planet of Lana looks. Again, there's something of the painterly about this and while I have my misgivings on some of the aspects of gameplay, Planet of Lana is something I'll crack on with as soon as I'm able which should be at some point in the spring on Windows, Xbox and also day one on Xbox Game Pass.
4. Dead Static Drive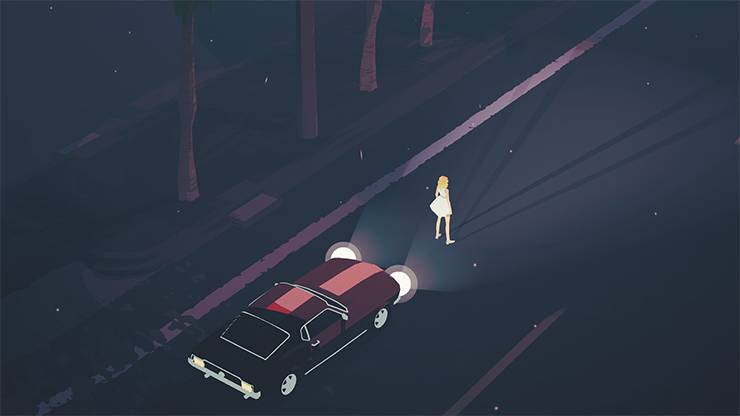 A game that brought me to squeals and swears of delight when I last played the demo at GamesCom in the summer of 2019. Set in a post-apocalyptic world, players will need to use their wits and scavenging skills while fending off fellow survivors and deadly looking critters and monsters including the Tremors worm that made me so happy when playing the demo all the way back when.
I'm intrigued how the game will blend what feels and undertone of deft humour with horror and survival aspects here's hoping the latter are not too onerous. Either way, I've been sold on the art style and aesthetics for years. Dead Static Drive will be available for Windows and the Xbox platform including the Xbox Game Pass.
3. Dordogne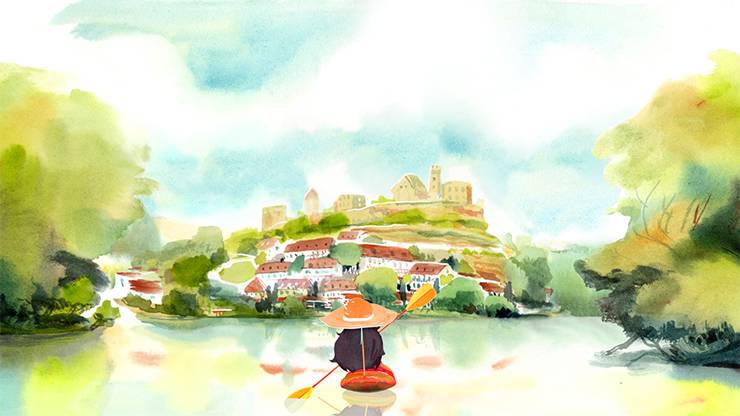 Dordogne looks more like an animated watercolour painting than video game. Which, well it kind of is given every character has been painted by hand before being scanned and then added to the game engine. Now I'm very sentimental about this region of the South of France. I'm hoping I'll see a few familiar sights within the game from those holidays and travels around the region.
It's expected to launch on Windows, the Switch Xbox and Playstation with it described by the developers as being a narrative adventure game. In the game players will control a young French woman called Mimi as you visit the home of your recently deceased grandmother.
You'll pay as her 10 year old self and in Mimi's present day In so doing, you rediscover childhood memories, solve puzzles and complete interactive vignettes as you unfold the story ahead of you. I'm honestly really excited about this and I'm also looking forward to seeing how it all works. This may well feel like a game that's more an interactive painting then, well a video game.
2. Hellscreen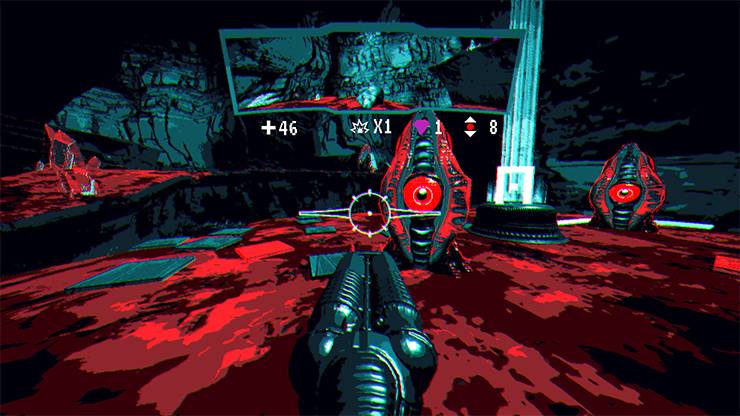 A game I've been following for perhaps 5 or so years now with this coming from a single developer called Jamie D. There's no denying it. The influences are there front right and centre with it being pretty hard to do what Jamie's attempting in Hellscreen without DOOM and Quake as well as a few other arena shooters creeping into the mix.
However, and in all serious, this is by far and away the most excited I've been about such a game in years. Firstly, I adore the art style. The use of the reds and the cyan play off against each other in visual bliss – their selection feels like an astounding choice given the rest of the art style used here. And then, then we have that ridiculous but utterly brilliant mechanic here that is the rear view mirror.
Now that's total genius and one of those things I cant help but think why I've not seen something like this before. I recently played the demo which you can still grab hold of on the game's steam homepage and yep, it's all fast, frantic and utterly incredible to play. Hellscreen is due out in the first quarter of the year on Windows.
1. Hollow Knight: Silksong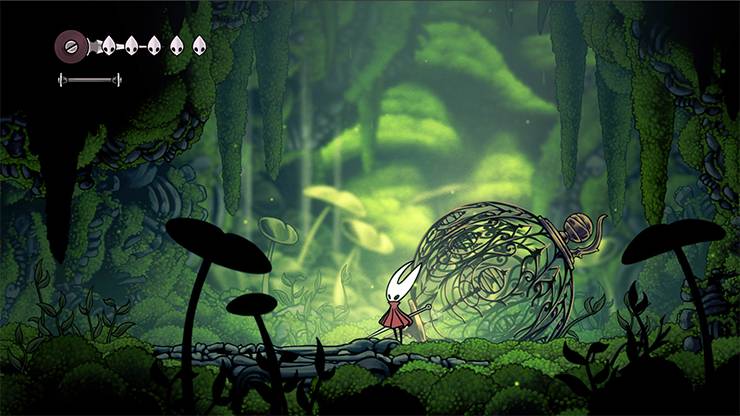 If you're a fan of the original Hollow Knight, it seems likely it's successor, Hollow Knight: Silksong will come out at some point this year. It's been a long time coming and I still fondly remember playing a demo at EGX in London in October 2019. I remember the game even back then felt and played differently than the original.
I this down to Hornet, the new protagonist having a different set of abilities than the original character, she feels more nimble, more agile and just that little bit more spritely. There's no denying Silksong is the game I'm most looking forward to all year and while it still officially doesn't have a release date, here's hoping we'll all be able to play it before the year's through.
Silksong is coming to PC, the Playstation 4, 5 and the Xbox platforms. Xbox Game Pass users will also be happy to know it launches on day one for that subscription service. Are you hyped for silksong?
That is it from today's post on Top 10 Upcoming New Indie Games of 2023. If you do not agree with the points in the post and have some of your own opinions, share them with us in the comments section down below. Keep visiting Animesoulking for more information about Anime and Manga.
Also, Read:
Chandan is the writer of "Top 10 Upcoming New Indie Games of 2023". Also, Connect with me on YouTube and Facebook.