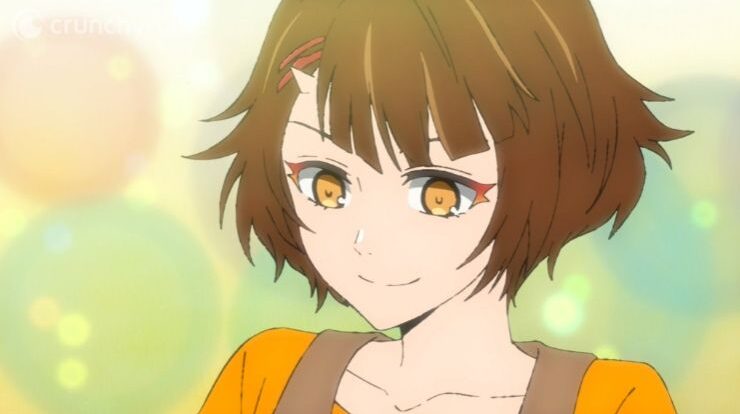 Top 5 Anime Cute Girls List in 2020 – Hey guys!. In this post, I'll be discussing a list of Top 5 Anime Cute Girls List in 2020. Even though 2020 has passed, it's not a problem to discuss about the best cute characters list at that time, right? 2020 was a rough year caused by the Pandemic Virus and required all regions over the world to declare a state of emergency, including Japan. There were a lot of anime that was delayed because of that situation. Even so, it doesn't mean that in 2020 there would be no cute girl presence, because many cute girls also appeared in that year. Today I've picked up the best anime cute girl characters of 2020. So, let's get started.
5. Endorsi Jahad From Tower of God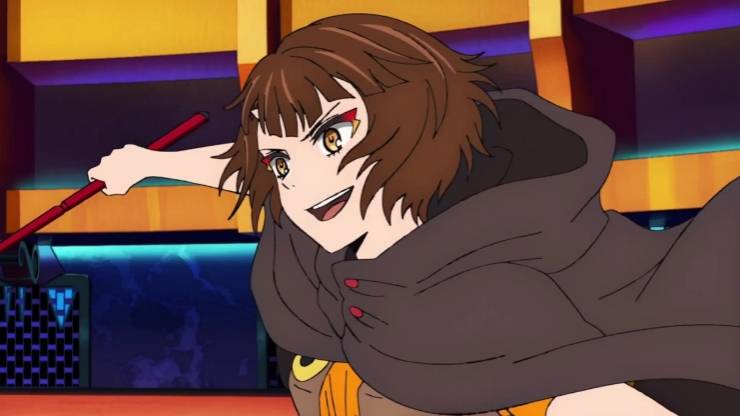 There is nothing good apart from her beauty. Endorsi is a Regular and one of Jahad's princesses who has a very arrogant attitude. As it is known, only those who are chosen can hold the title of Jahad's princesses and Endorsi is one of them. They are all famous for their beautiful face, slender body, and strong because they have received the power of the tower king. Her outward appearance looks perfect, but it's not same as her personality. This woman is definitely not a kind character, But she's basically cute.
4. Sumi Sakurasawa From Kanojo, Okarishimasu
Just like Chizuru, Sumi introduced as a student who works as a rental girlfriend with Chizuru Ichinose's company, where she is a newcomer to the industry. Sumi exudes a soft and gentle appearance with reddish pink hair that is braided on the right side and reddish pink eyes. Despite her simple appearance typical of college girls, Sumi is a very shy individual and never talks unless she wants to. On the other hand, she shows a lot of determination, despite the communication barriers that hinder her social life, whether becoming a rental girlfriend to change herself or mustering up the courage to find compromises to problems, such as planning ahead of time to make sure things run well.
3. Pecorine From Princess Connect! Re: Dive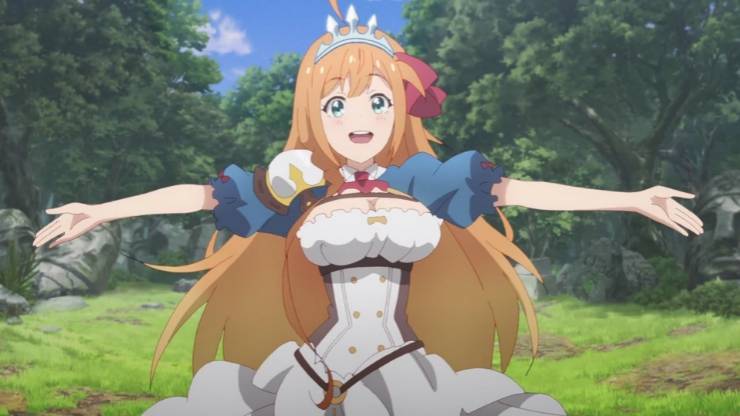 At first, Pecorine known as a human race with long orange hair, light blue eyes and a rather stupid look. From the beginning she is a female character with an extraordinary appetite but has a good body. She doesn't only know how to eat up piles of food on the table, but Pecorine is also good at cooking and making people around her happy. Possessing a voracious appetite and boundless energy, Pecorine lives a seemingly carefree life from meal to meal and meal. She has always been optimistic and proactive in making friends, regardless of their attitude in return. Pecorine also loves to travel in search of exotic delicacies, and respects all life by not letting prepared food to go to waste.
2. Katarina Claes From My Next Life as a Villainess: All Routes Lead to Doom!
Although people rarely discuss it, don't forget this beautiful character. Katarina is a beautiful young woman with hip-length brown hair that has a strand of hair hanging on the right side and light blue eyes. In Fortune Lover's version, Katarina is a spoiled girl who often behaves badly to lower class citizens and is willing to use any means to get what she wants. But everything changes after she regains her memories of her previous life as a humble student, which in turn changes her into a better person who is willing to help anyone.
1. Tsukasa Yuzaki From Tonikaku Kawaii
At first, Tsukasa appears to act very cool, calm, and level-headed. However, when she marries Nasa, Tsukasa becomes a more open girl and starts to show emotions rather than being calm as in the beginning. She often gets embarrassed when being teased by her husband, Nasa. Tsukasa is described as a beautiful girl with pink hair and often seen wearing casual clothes. As a woman and a wife, Tsukasa is a very perfect figure.
That is it from today's post on Top 5 Anime Cute Girls List in 2020. If you do not agree with the points in the post and have some of your own opinions, share them with us in the comments section down below. Keep visiting Animesoulking for more information about Anime and Manga.
Also, Read:
Chandan is the writer of "Top 5 Anime Cute Girls List in 2020". Also, Connect with me on youtube and Facebook.