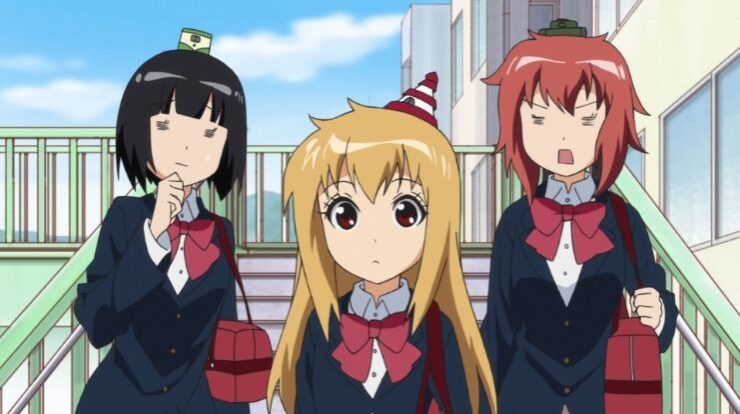 Top 5 Best Anime School With A Unique Club – Hey guys!. In this post, I'll be discussing a list of Top 5 Best Anime School With A Unique Club. With busy classrooms and exams always awaiting in plain sight, school life surely seems bored with the same daily life by meeting the same people in the class every single day. Therefore, a school club is created, which basically kill the students' boredom with various activities together with their club members, whether it is club-related activities or just to joke with them. Similar to the anime world, it often shows various extracurricular activities of different clubs, from music club to clubs unclear the purpose is. Today I've picked up five anime with a unique school club. So, let's get started.
5. Chihayafuru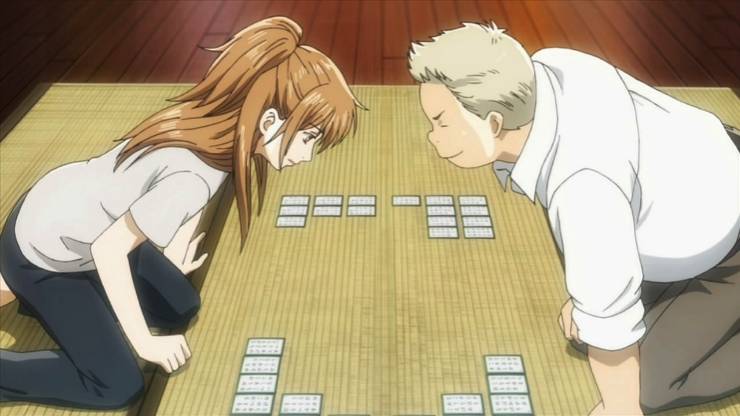 It all starts with a girl named Chihaya Ayase, a strong-willed and somewhat tomboyish girl, grows up under the shadow of her sister. With no dreams of her own, she is contented with her share in life until she meets Arata Wataya, a quiet transfer student. In the end Arata introduces her a game called Karuta, a physically and mentally demanding card game, inspired by the classic Japanese anthology Hundred Poets. It makes Chihaya falls in love with the Karuta game, and ultimately leads them want to be competitive Karuta players, but due to some circumstances, they are separated. After a few years, Chihaya finally enters high school and it can be said she becomes a weird karuta player. With the aim of forming a karuta team in the Municipal Mizusawa High Competitive Karuta Club, Chihaya's journey with her friends begins.
4. Haganai: I don't have many friends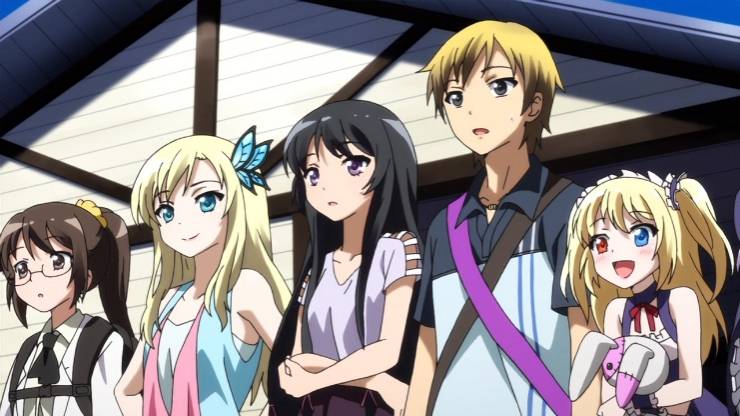 The story begins with a young man named Kodaka Hasegawa, who finds out he has to move to a new school, and this makes him determined to make a positive impression and even some friends at his new school. With his blonde hair, Kodaka has always been seen as a delinquent with an intimidating expression, until he meets Yozora Mikazuki, a fellow loner with no friends. After sharing stories with Kodaka, Yozora finally decides to start the Neighbor's Club. According to Yozora, this club aims for people who have no friends, it will be filled with daily activities involving learning social skills and how to fit in to society. In the end, the club is formed and contains hilarious oddballs who are no less weird with the various existing problems.
3. Plastic Neesan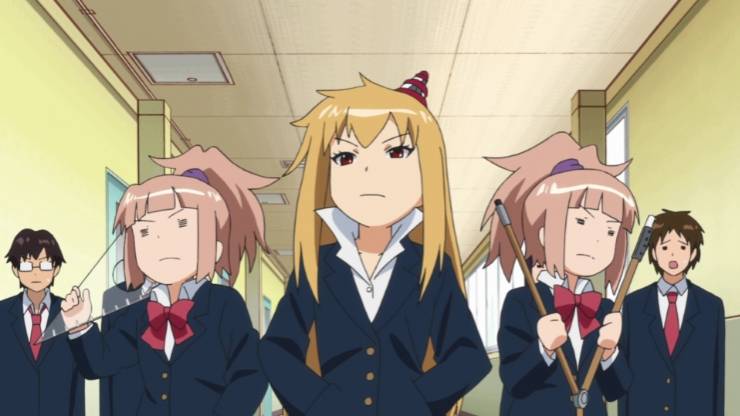 It tells the story of Iroe Genma, a 3rd year high school girl who is often referred to as the 'Elder Sister'. She is a troublemaking teenager and the president of the Model Club at her school, which is originally formed to build plastic models from various objects and buildings, such as cars and boats. Unfortunately, those in the club can't focus on the main objective of the club, which is to make plastic models. In the end, they often get distracted by various distractions ranging from unclear arguments, romance issues discussion, to other misfortunes. It is a short anime with only a 2 minutes duration per episode, but the comedy and fun presented by Model Club are very entertaining.
2. Love, Chunibyo & Other Delusions
The Far Eastern Magic Napping Society of Summer, is a club formed by Rikka Takanashi, a person with a severe Chuunibyou disorder. She is the chairman of The Far Eastern Magic Napping Society of Summer club. Almost all of its members are chuunibyou same as Rikka. This club is used as an operation base at school with the early members are Rikka Takanashi, Yuuta Togashi, Sanae Dekomori, Kumin Tsuyuri and the last member is Shinka Nibutani who joins immediately after the club is formed.
1. Sabagebu! – Survival Game Club!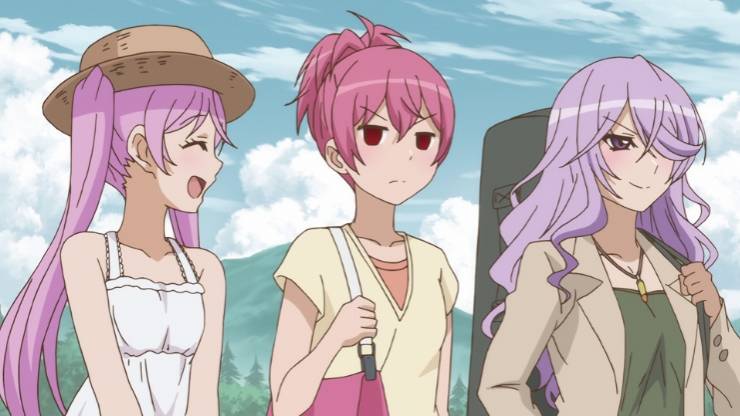 Similar to its title, the main theme here is about Momoka Sanokawa's journey with the Survival Game Club at her school. It all starts when she met Miou Ootori, the president of the Survival Game Club, and it doesn't take long for Miou to capture Momoka and force her to join them. During the series, Momoka and her new friends will take part in multiple battles against enemies from other schools.
That is it from today's post on Top 5 Best Anime School With A Unique Club. If you do not agree with the points in the post and have some of your own opinions, share them with us in the comments section down below. Keep visiting Animesoulking for more information about Anime and Manga.
Also, Read:
Chandan is the writer of "Top 5 Best Anime School With A Unique Club". Also, Connect with me on youtube and Facebook.