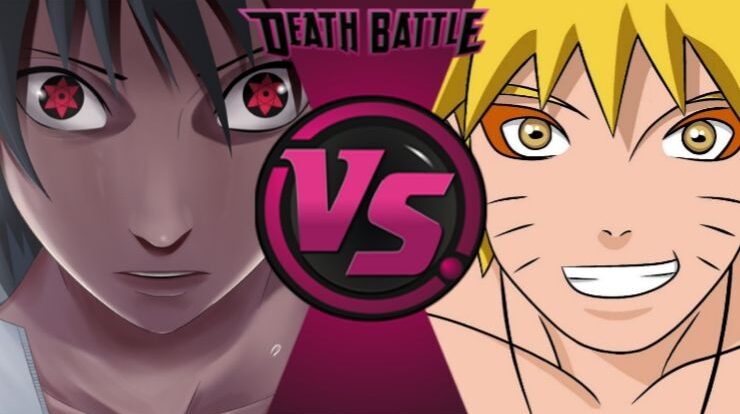 Mangekyou Sharingan Sasuke vs Sage Mode Naruto – Hey guys!. In this post, I'll be discussing about Mangekyou Sharingan Sasuke vs Sage Mode Naruto. Who would come out on top if they are to battle it out? So, let's get started.
1. Ninjutsu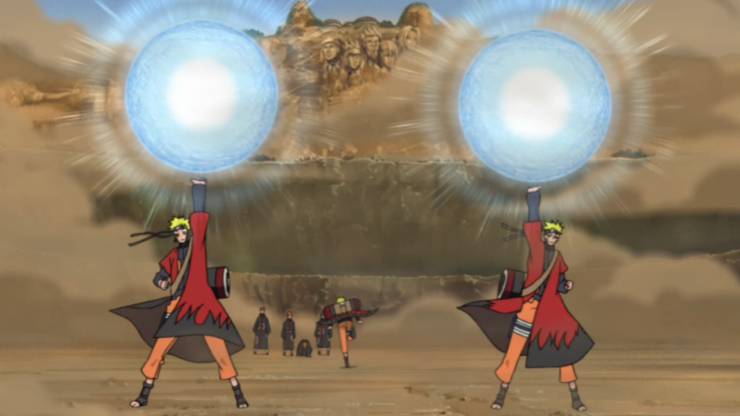 Before mastering Sage Mode Naruto could already use the Rasengan, Rasenshuriken, Summoning, Shadow Clones etc. With Sage Mode however, he took said techniques to another level, executing them at a much larger scale than before especially in the war where he could make Multiple Senjutsu Enhanced Giant Rasengans and Rasenshurikens. Sasuke was proficient in Fire and Lightning Release Natures and upon awakening the Mangekyo Sharingan, he acquired Ninjutsu techniques like Amaterasu, Susanoo Arrow and could shape Amaterasu to form, Blaze Release: Kagutsuchi.
2. Genjutsu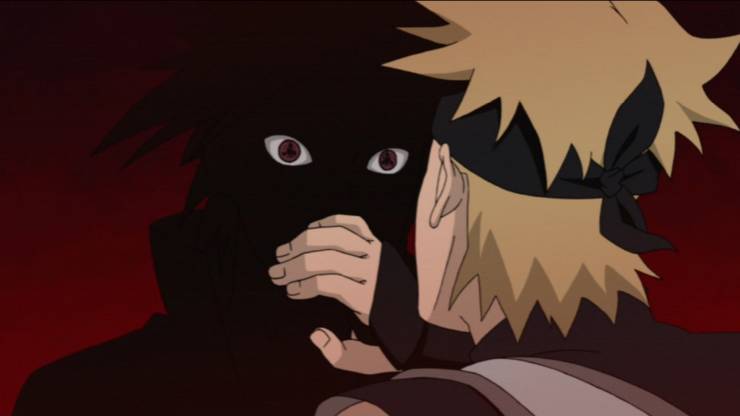 Sasuke could cast Genjutsu with the 3-Tomoe Sharingan and with the Mangekyou Sharingan his genjutsu become powerful. He was even capable of trapping Killer Bee under genjutsu and the latter only broke out because he was a Jinchuriki who had tamed his Tailed Beast. Naruto could not cast genjutsu but Sage Mode can make him immune to genjutsu in many ways. He can sense the build up of chakra in the eyes and take necessary measures, like avoiding eye contact, since Sage Mode allows him to battle without having to look at his opponent directly in the eye. There's also the possibility of Nature Energy providing a certain degree of immunity to genjutsu, since high level chakra control is a necessary requirement to use it.
3. Taijutsu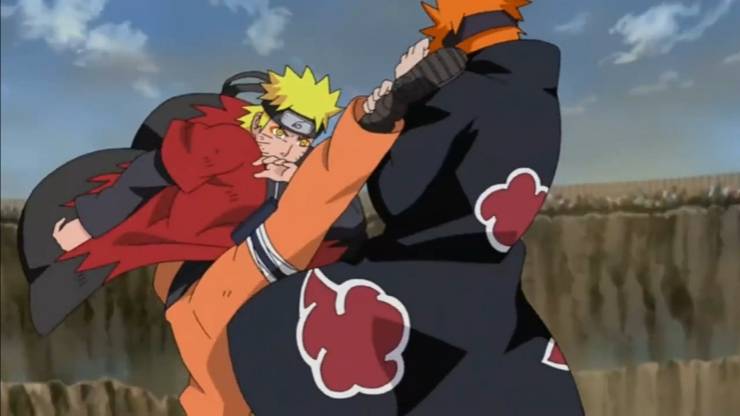 Naruto became one of the best Taijutsu users upon mastering Sage Mode. He was easily overwhelming the Pain Paths whenever they tried to engage him. He's also able to use the ultimate Taijutsu technique which comes with Toad Sage Mode; Frog Kumite which allows him to manipulate the nature energy around him for greater effect; such that if he misses an attack, it will still connect with the opponent through nature energy. His immense sensory abilities, strength and reactions further aided in Taijutsu. Sasuke was also a good Taijutsu user, being naturally skilled at it. The Mangekyo Sharingan allows him to predict his opponents movements and counter them accordingly.
4. Speed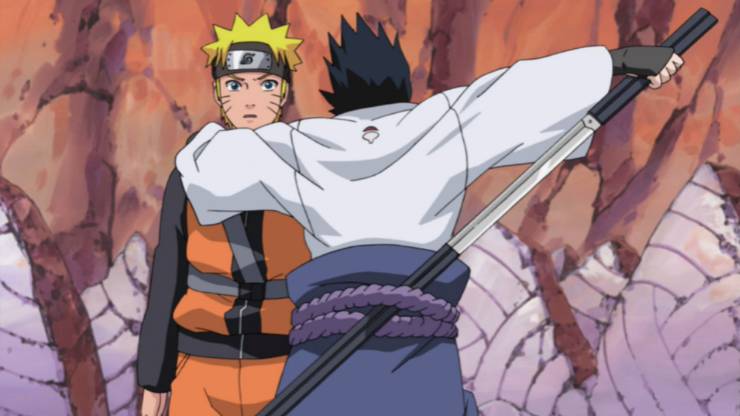 Naruto's speed as with other physical aspects improved tremendously with Sage Mode. His main speed feat was blitzing a Pain that (had launched itself towards Tsunade) from a long distance away. It was executed in an instant such that, the Pain Paths with their shared vision couldn't keep track. Sasuke was already very fast when we first saw him at the start of Shippuden, using his speed to overwhelm Team 7 and was also blitzing fast against Deidara. The Mangekyo Sharingan doesn't increase his speed but it provides him with better movements and reactions.
5. Strength
Strength is the greatest physical aspect Naruto benefited from, at least from the feats we saw. He needed only a single punch or kick to completely knock-out the Pain Paths except for Tendo who wasn't K.Oed from his kick but was sent flying a great distance. His lifting strength was even greater, capable of stopping a Giant Rhino on its tracks, lifting and tossing it hundreds of meters into the atmosphere. He was also capable of lifting and slamming 1/2 Kurama into the ground when he battled the latter in his subconscious. The Mangekyo Sharingan doesn't increase physical strength but Sasuke was already physically strong to a certain extent.
6. Intelligence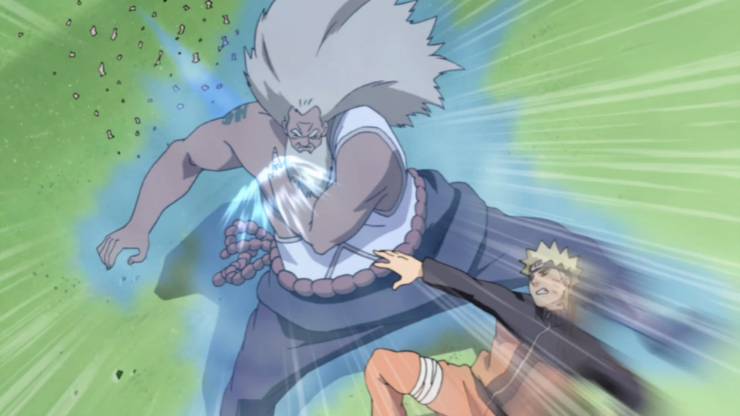 Naruto showed high level battle sense against Pain, finding ways to counter their shared vision. He was smart enough to prepare two clones which would gather nature energy from him at Mount Myoboku. In the war, he noticed 3rd Raikage's scar and asked for intel on what happened from Gyuki. He would immediately know what to do to take the Raikage down, and executed it perfectly. Sasuke had always been an intelligent character with high IQ in battle. While he lost his cool for the majority of Part 2, we still saw glimpses of his smartness in battle.
7. Defense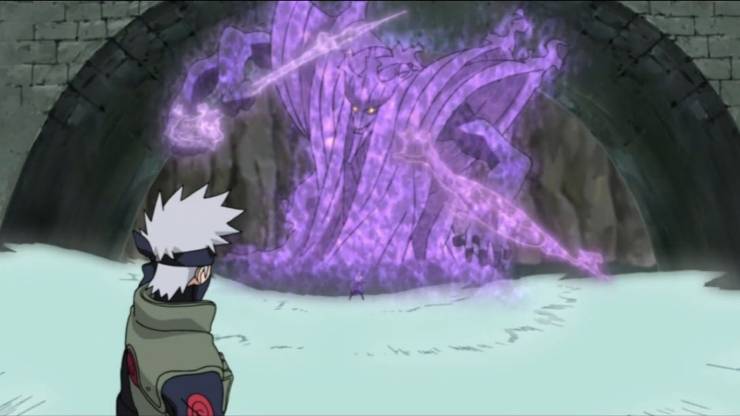 Sasuke was able to use Susanoo with the Mangekyo Sharingan. It is the ultimate defense of those who have awakened the Mangekyo Sharingan and it protects them from all kinds of attacks and only overpowered ones have any chance of breaking through. Naruto on the other hand has no form of physical defense whilst in Sage Mode making him vulnerable to attacks. He had to rely on his immensely durable body (fell into rock spears and came out unscathed). He could also use multiple clones to take damage for him and could rely on his sensory perceptions to evade attacks. All these however, still pale in comparison to true physical defenses.
8. Summoning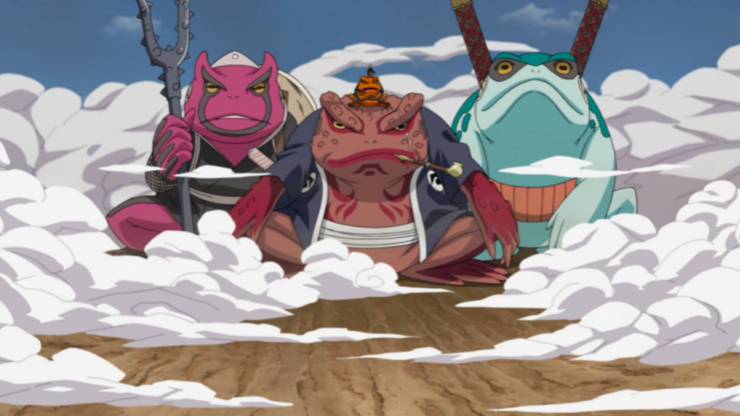 Both Naruto and Sasuke had their summons at this point in the series. Naruto could summon Gamabunta or any other toad from Mount Myoboku to aid him in battle. Sasuke had a contract with Manda whom he sacrificed against Deidara, but he later had another contact with Aoda which he could summon to aid him in battle. These summons can battle on their own, independent of the summoner.
9. Chakra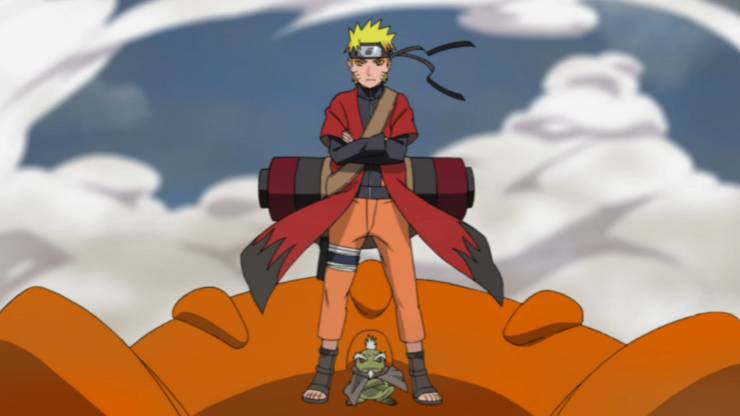 Naruto's immense chakra reserves allowed him to master Toad Sage Mode more easily than his predecessors ever could. Initially he could only last about 5 minutes in Sage Mode and use the Rasenshuriken 2 times but later in the war, he could last much longer, use his techniques repeatedly and his clones could also enter Sage Mode. When he runs out of Sage Mode however, he can still fall back on his normal chakra reserves as seen in the end against Deva Path except he's much weaker when in base. Sasuke's chakra reserves were also quite high, able to battle at the 5 Kage Summit and later against Danzo before completed running out of chakra.
10. Stamina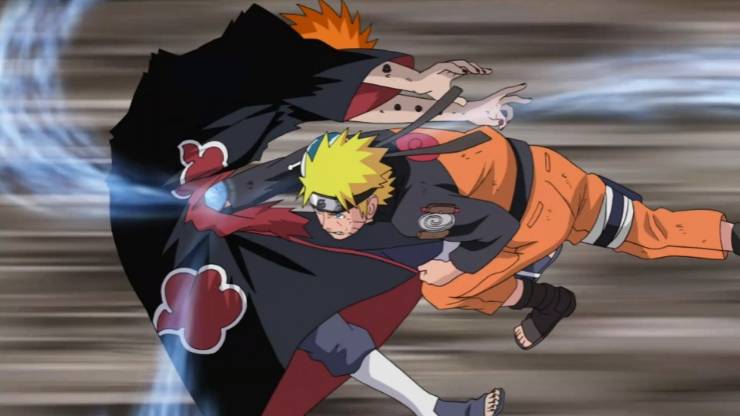 Naruto is an Uzumaki with immense stamina and life force. His stamina allowed him to engage in a very long battle against Pain. Use Sage Mode, 6 Tails, 8 Tails and in the end still had the stamina to deal the final blow on Deva Path. His stamina is one thing people always commented on, since he was a kid. Sasuke also had high stamina and as already stated under chakra, he was able to invade the 5 Kage Summit, battle there, and later was able to outlast Danzo's Izanagi's duration which was about 10 minutes or so. It was after this battle that he truly began to feel the side effects of the Mangekyo Sharingan.
We can see that there's no large gap between Sage Mode Naruto and Mangekyo Sharingan Sasuke. This shouldn't be surprising considering they are parallels. Naruto is superior in the physical aspects while Sasuke is superior in the visual aspects thereby creating the balance. However, who will come out on top? We never got to see this battle.
Mangekyou Sharingan Sasuke vs Sage Mode Naruto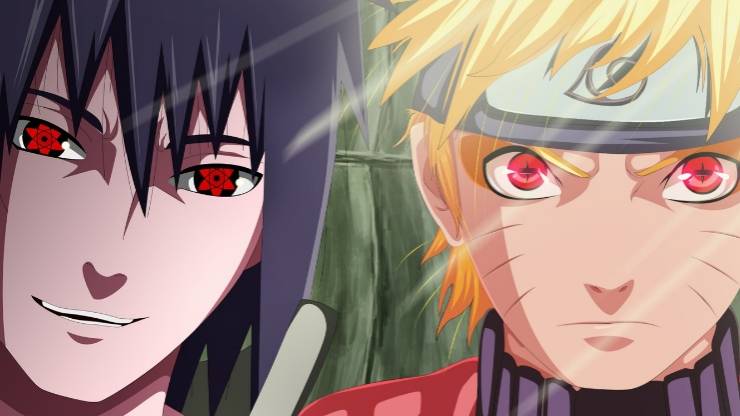 Naruto has superior taijutsu and strength, so Sasuke must avoid engaging him. Frog Kumite could be fatal for Sasuke. Sasuke has superior genjutsu and much better defense so unless Sage Chakra makes Naruto immune (it is plausible), he would have to battle without making eye contact with Sasuke. With no knowledge Sasuke may attempt to engage Naruto in taijutsu as he usually does and gets taken out by Frog Kumite. So let's assume there's knowledge on both sides; Sasuke chooses to keep his distance and relies on his techniques to take Naruto out. The winner would eventually be the one who can counter the other's abilities. Susanoo Arrow and Amaterasu can be sensed and dodged by Sage Mode sensing and reactions. Sasuke's Susanoo is an incredible defense but unless Sasuke can dodge Rasenshuriken, or stalemate it with Susanoo Arrow, his Susanoo will definitely be breached.
Final Verdict
It would go like this. For Pain Arc Sage Mode Naruto vs Mangekyo Sharingan Sasuke, it can definitely go either way. Sasuke can win by outlasting the duration of Sage Mode and try to counter the limited 2 Rasenshurikens Naruto can produce. Once Naruto runs out Sasuke will proceed to defeat his base form. On the other hand, Naruto can fool Sasuke by blocking his field of vision using smoke bombs as he did against Pain and proceed to do a clone feint, so instead of launching a Rasenshuriken head on he can do it from blindside to take Sasuke out. So it is a 50/50 here. For War Arc Sage Mode Naruto, it is a different story. Naruto's clones could enter Sage Mode and he could make about Six Rasenshurikens and about a dozen Giant Rasengans and there's hardly anyway for Sasuke to outlast. Naruto's Sage Mode was on another level in the war arc. So, Naruto should take this with mid difficulty at best.
That is it from today's post on Mangekyou Sharingan Sasuke vs Sage Mode Naruto. If you do not agree with the points in the post and have some of your own opinions, share them with us in the comments section down below. Keep visiting Animesoulking for more information about Anime and Manga.
Also, Read:
Chandan is the writer of "Mangekyou Sharingan Sasuke vs Sage Mode Naruto". Also, Connect with me on youtube and Facebook.