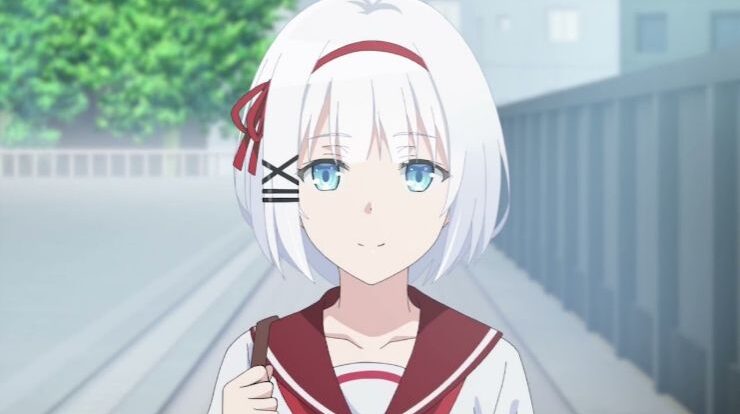 Top 7 Best Romance Anime 2021 – Hey guys!. In this post, I'll be discussing a list of Top 7 Best Romance Anime 2021. Anime romance is a genre that is full of love stories, most of which will show romance stories of youngsters or adults who love each other. Besides the romantic scenes, the elements of comedy and drama will usually fill the entire storyline. So, let's get started.
7. Megami-ryou no Ryoubo-kun.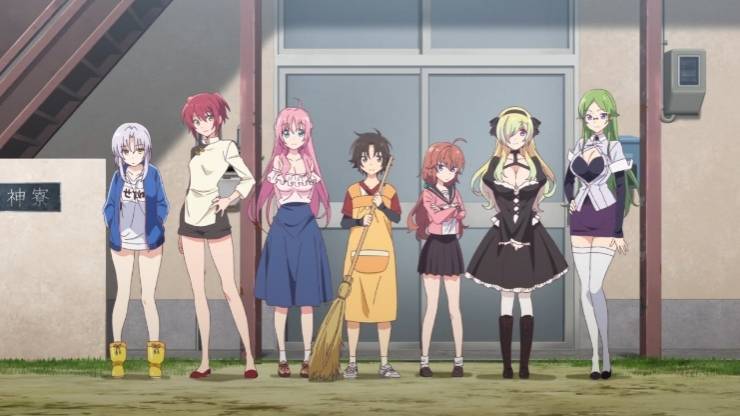 On this list, there is an ecchi harem anime which is quite fun to watch. The anime, which airs in summer 2021, is an anime adaptation of the Japanese manga series by Ikumi Hino. This anime has been serialized in the shonen manga magazine Kadokawa Shoten Monthly Shōnen Ace since December 2017 and has been collected in six tankobon volumes. It tells the story of a 12-year-old boy named Koushi Nagumo who was abandoned by his parents due to financial problems. As a result, he wanders the streets without any money. Fortunately, he meets a woman who takes him to a girls' dormitory, where this hostel is known to have residents with problems. Being surrounded by girls who are older than him is certainly an interesting experience for Koushi to become a housekeeper.
6. Spirit Chronicles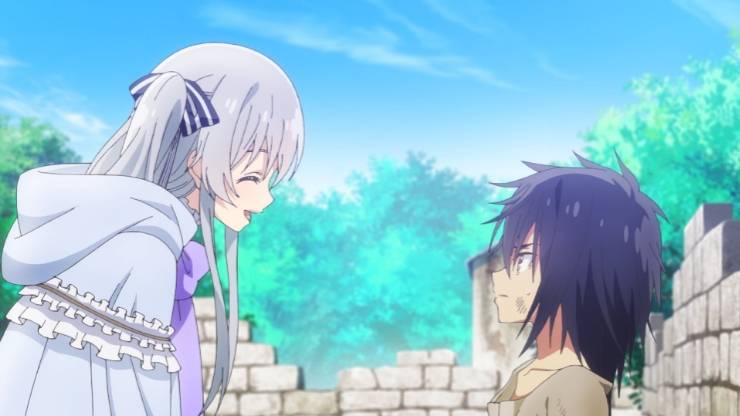 Spirit Chronicles or in the Japanese title named Seirei Gensouki, is an anime series produced by the TMS Entertainment studio. This anime is an adaptation of a Japanese light novel written by Yuri Kitayama and illustrated by Riv. The novel began serialization online in February 2014 on the user-generated novel publishing website Shōsetsuka ni Nar, which was later acquired by Hobby Japan. Having 2 lives in 1 body, this is what happens in this anime. Haruto Amakawa is a young man who died before meeting his childhood friend and Rio is a young man who lives in a slum area who wants to avenge his mother's death. Two people with very different backgrounds and values, for no reason, all their memories and personalities mixed in the same body.
5. Kanojo mo Kanojo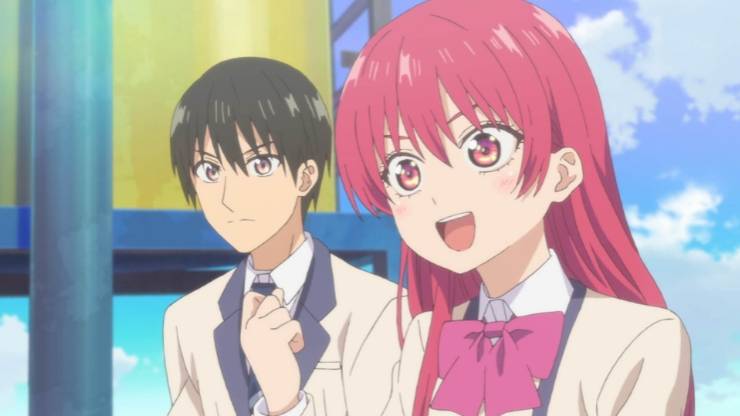 The word Kanojo refers to a girl in Japanese. This anime will air in summer 2021 which will be produced by studio Tezuka Production. This anime is an anime adaptation of a romantic comedy manga series written and illustrated by Hiroyuki. The story will follow Naoya Mukai who has just started a relationship with his childhood friend. However, at almost the same time there is a girl classmate decides to express her feelings to Naoya. The story will show the journey of a romantic harem of Naoya Mukai with his new girlfriends who is full of challenges to maintain his love.
4. Tantei wa Mou, Shindeiru.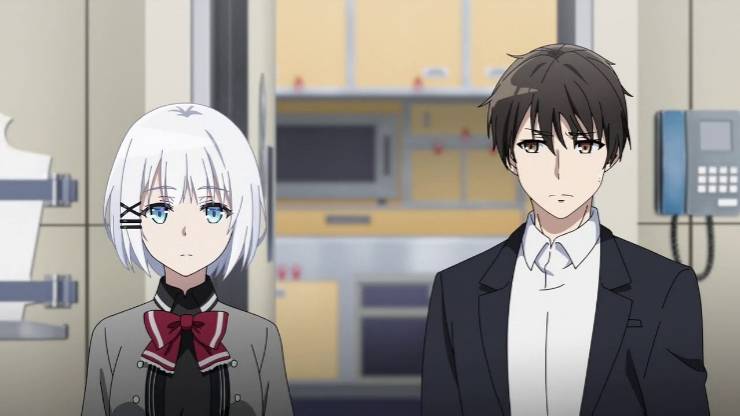 Tantei wa Mou, Shindeiru or commonly known as 'The Detective is Already Dead', is a Japanese light novel written by Nigoju and illustrated by Umibozu. Also, Media Factory has published four volumes since November 2019 under their MF Bunko J imprint. A manga adaptation with the one drawn by Mugiko has been serialized in Media Factory's seinen manga magazine Monthly Comic Alive since May 2020. Through its official Twitter, the anime adaptation itself will air in summer 2021. The story will tell the story of a high school student, where he is a former assistant to the detective in the past. The meeting of the two people led to various adventures that could have killed them. The story will try to describe the struggles of high school students who want to live a normal life after previously experiencing various adventures that are able to go beyond their wildest imagination.
3. Otome Game no Hametsu Flag shika Nai Akuyaku Reijou ni Tensei shiteshimatta…X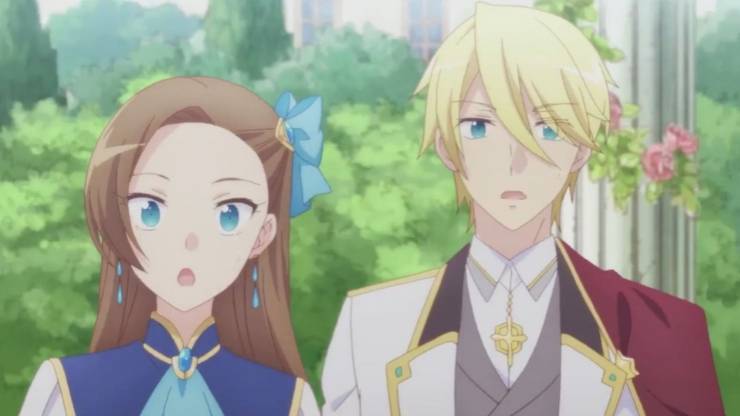 This anime is the second season of My Next Life as a Villainess: All Routes Lead to Doom! Also known as Hamefura which was aired in spring 2020. This series is an adaptation of the Japanese light novel series written by Satoru Yamaguchi and illustrated by Nami Hidaka. This series began serialization online in August 2015 under the footsteps of Ichijinsha Bunko Iris. Not only anime adaptation, but this series also got a manga adaptation drawn by Hidaka which has been serialized in Ichijinsha's shojo manga magazine Monthly Comic Zero Sum since August 2017. It tells the story of Katarina Claes, the young daughter of a noble family. One day, she hit her head and regained her memory about her past life as an otaku. It was then that she realized that she had been reborn into the world of the otome game Fortune Lover. Avoiding a terrible thing, Katarina begins to look for ways to take various precautions and take the best routes so that she does not suffer.
2. The Duke of Death and His Maid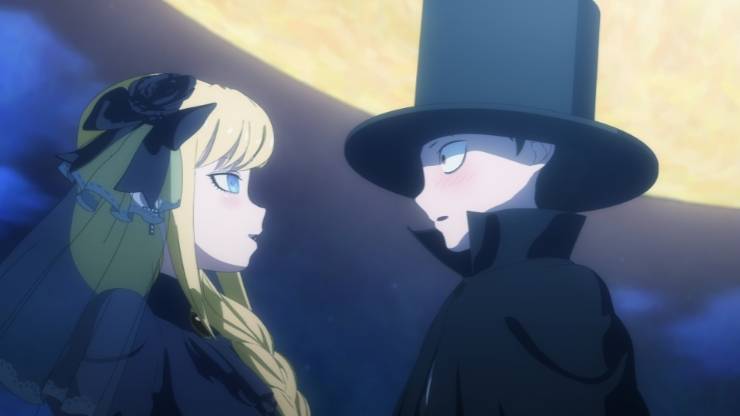 The Duke of Death and His Maid or in a Japanese entitled Shinigami Bocchan to Kuro Maid, is an anime that will air in summer 2021. It will be produced by J.C Staff Studio. The anime is an adaptation of the Japanese romantic comedy manga series by Koharu Inoue, which began to serialize online through Shogakukan's Sunday Webry website in October 2017 and was compiled in twelve tankōbon volumes in May 2021. The story of this anime centers on a young duke, whose youth must be spent traversed by the curse of the witch. This curse will kill any living thing he touches, it can be plants, animals and even humans. As a result of this, he had to move to a big house deep in the forest. Fortunately, he doesn't live alone, but with an old butler and 1 beautiful maid who always accompanies him. The story will show the romantic story of the young duke with his servant who always teases him, but she always accompanies the young duke even though she knows the risks of touching him.
1. How a Realist Hero Rebuilt the Kingdom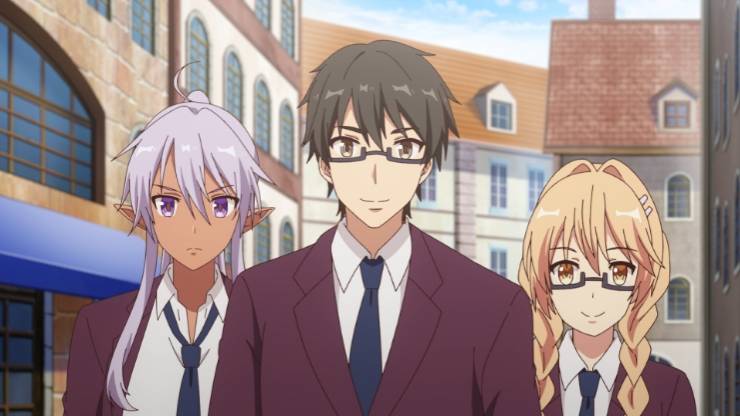 How a Realist Hero Rebuilt the Kingdom or in a Japanese titled Genjitsu Shugi Yuushano Oukoku Saikenki is an anime that has a complete package that you have to watch. It will be produced by J.C.Staff Studio. This anime is an adaptation of a Japanese light novel written by Dojyomaru and illustrated by Fuyuyuki. The story of this anime will focus on an ordinary college student who turns into a hero when he uses his knowledge of realism and machiavellianism to rebuild an empire. All of a sudden, he transported to another world, where people expect a new hero to come. FYI, not only the anime adaptation, the series is also getting a manga adaptation drawn by Satoshi Ueda which began serialization online on the manga site Comic Gardo Overlap in July 2017.
That is it from today's post on Top 7 Best Romance Anime 2021. If you do not agree with the points in the post and have some of your own opinions, share them with us in the comments section down below. Keep visiting Animesoulking for more information about Anime and Manga.
Also, Read:
Chandan is the writer of "Top 7 Best Romance Anime 2021". Also, Connect with me on youtube and Facebook.