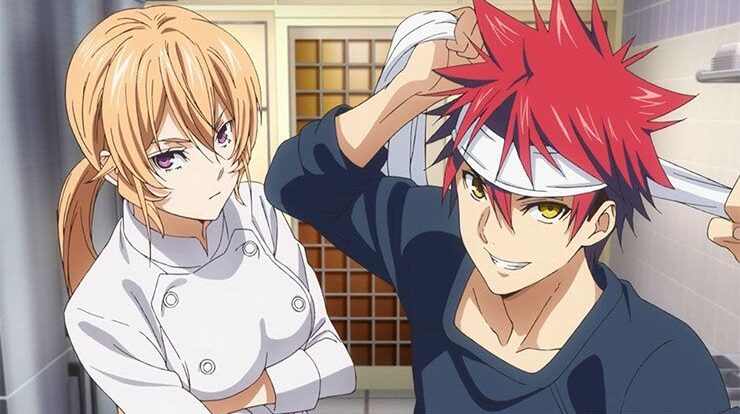 Top 20 Best Anime About Food – Hey guys!. In this post, I'll be discussing a list of Top 20 Best Anime About Food. Food binds people together. Be it a hearty home-cooked meal or luxury cuisine you try at a restaurant, food is always something that has enticed us and given our lives meaning through incorporating different techniques and cultures in their making. They are among the best things that bring people to close all over the world and this is something that makes us more genuine and lively as humans. Here we present a list of all those animes that come out as the best food animes that you have ever seen. So, let's get started.
20. Cooking with Valkyries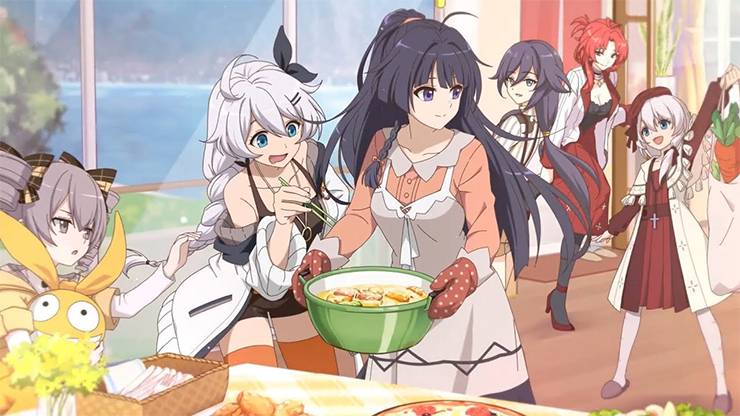 These figures may be familiar to fans of the famous game franchise Honkai Impact the 3rd. However, the relationship is limited to the individuals, as the tv show is more of a side narrative. Each segment is only just a few mins and features lovely girls preparing basic food. The style is similar to the last chapter, but that there appears to be a greater emphasis on preparation and also how modest components can produce a delicious meal.
In a nutshell, it's a healthy trilogy that features attractive girls preparing meals with materials that can be found in practically any food shop. A basic yet pleasant course with plenty of tips on basic home-cooked food & practicing to prepare your dishes.
19. Bonjour Sweet Love Patisserie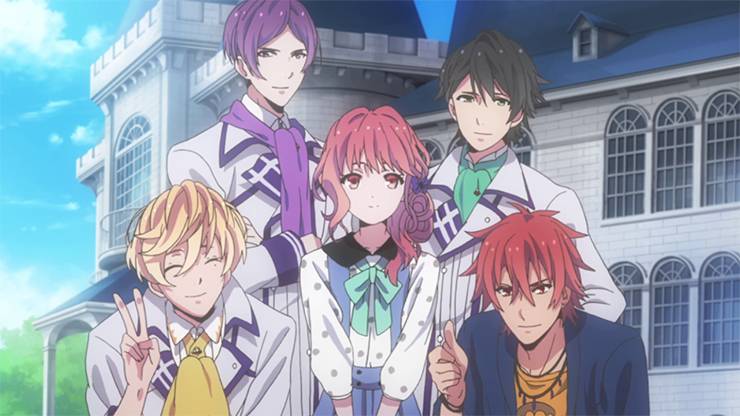 This is the third installment of a mini-series. On the occasion, though, there are sweets involved. Given that it was about a young girl Sayuri who enrolls in a confectionary class & meets some attractive and skilled men, the emphasis is mainly on love. However, there are some enjoyable times of creating & preparing delicacies.
The range of sweets included in the episode is certainly quite fascinating. The fact so that each individual has their distinct flair contributes to the authenticity. Because it is so short, they could focus more on baking. Regardless, it's nice & enjoyable. Add it to your waitlist if you're searching for a quick yet lovely show with a theme based on love & cooking.
18. Isekai Shokudou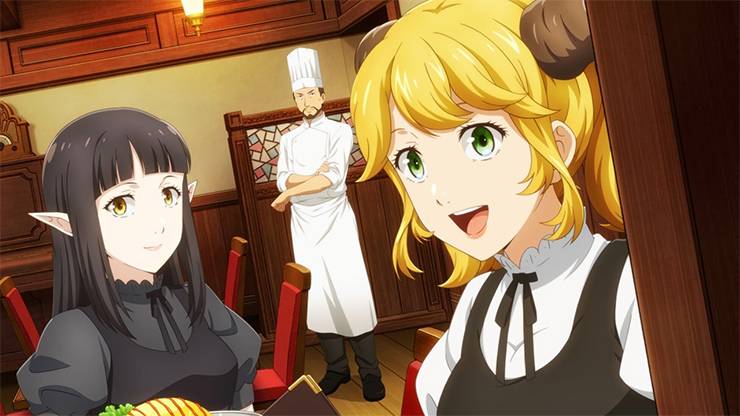 To be frank, this program focuses heavily on imagination & culinary pleasure. It does, nevertheless, include a substantial portion of culinary and chatting. The series revolves around a diner… but it's not just any eatery. Every Weekend, a doorway to some other planet unlocks in this eatery. It's anime, after all, just what did you think would happen?
Various meals are featured in each episode, as well as those who enjoy them. Intriguingly, the individuals behave like culinary reviewers, making observations on how the meal is prepared. Although there aren't many culinary moments, there are enough pictures to enjoy all through the program. Isekai Shokudou gives the Isekai motif a more relaxed air.
17. Yuru Camp△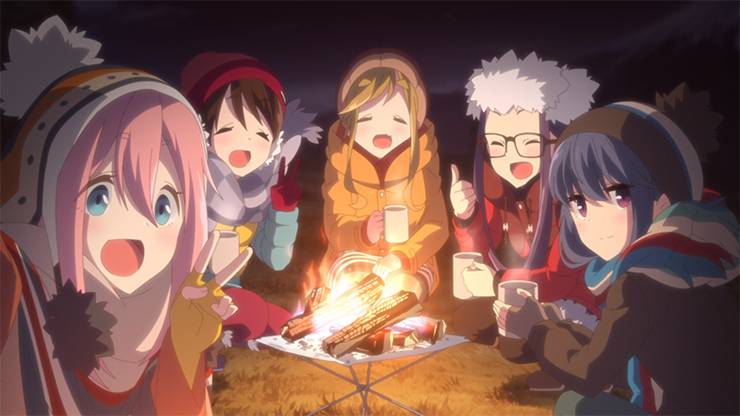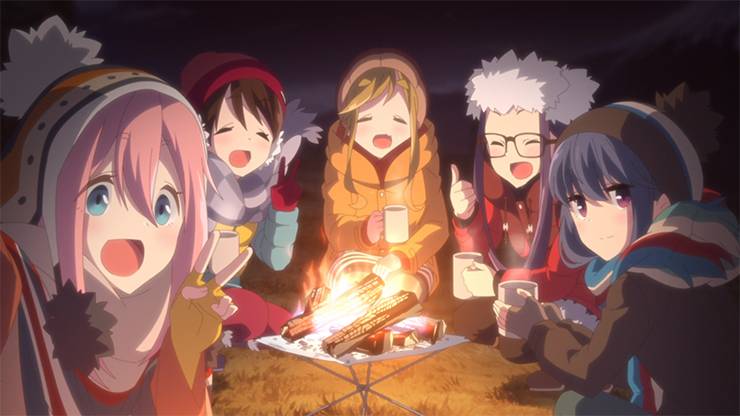 While this is largely a backpacking program, there is some eating to be done. Cooking is mostly something that can be performed when backpacking. As soon as you appreciate the beautiful scenery, you may call it a second aspect of the program to appreciate.
This anime is a picture about a group of girls who connect through their shared love of backpacking. However, this one has a high relationship with food enjoyment. The majority of the dishes are straightforward, but they're exciting to watch getting prepared. This is a miniseries that demonstrates a respect for scenic beauty as well as some delicious meals. So, if you love a lively program with nice food as well as the outdoors, you must suggest checking this one out.
16. Rokuhoudou Yotsuiro Biyori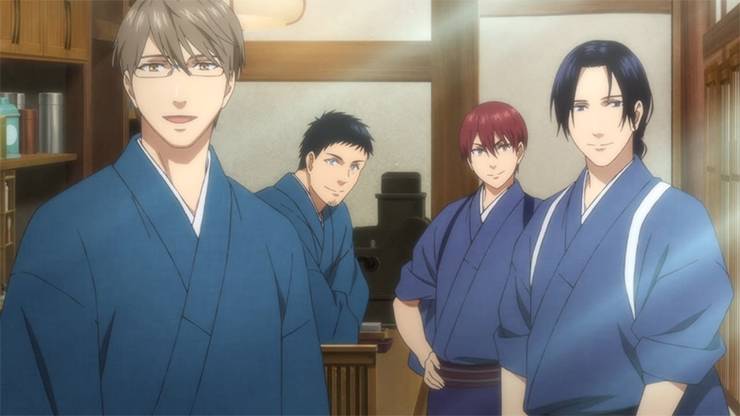 Many cookery shows include a female character or perhaps a shounen guy as the main character. This animation show has taken a sharp turn by showcasing an all-male crew in a snippet of life setting. It also has a very appealing presentation of various meals and desserts. This one, though, I believe, will appeal to a younger demographic far more.
This is a good addition because there aren't many works that include Japanese sweets. There are a couple of cooking sequences as well. Although a slice-of-life story about four men who work in a Japanese-style diner isn't very unusual, the show is delightfully esoteric. Overall, this is a delightful animation with both Traditional delicacies & Western characters.
15. Isekai Izakaya Nobu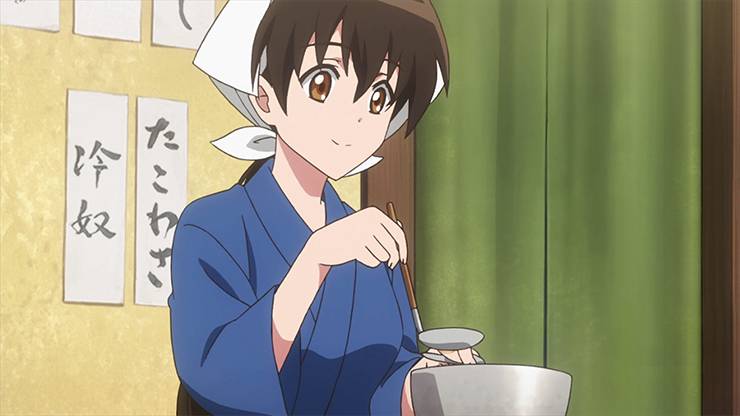 This series depicts a current setting with a gateway that leads to some other dimension. What's going on with these storylines? This program is unique in that it focuses more on booze and the foods that go along with it. Every incident contains a variety of dishes to pair with a beverage, as well as a theatrical section on the cuisine.
It's not your typical anime style, but it's still exciting to watch. I completely see why some people may dislike this, so if you're expansive, I recommend giving it a shot. Individuals don't necessarily make a one-time cameo in the other universe, which would be more medieval. As a result, there's a good combination of drinks and snacks.
14. Muteki Kanban Musume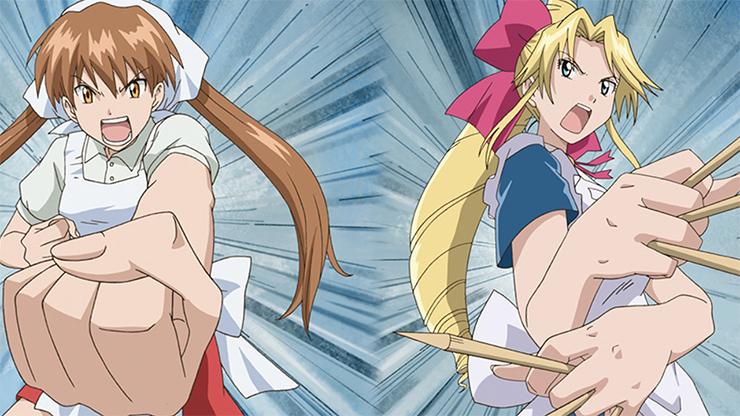 To put it lightly, it is an unconventional animation. Miki Onimaru is a billboard woman working at her family's Chinese food place in the anime. At first glance, the series appears to be primarily on food, with some combat thrown in for good measure.
There seems to be a lot more combat than you may think. As a result, there will be less emphasis on the food, though there is plenty of those in the show. To be honest, it's a strange show, although it has some charm. Try it sometime if you prefer anomalies.
13. Kakuriyo no Yadomeshi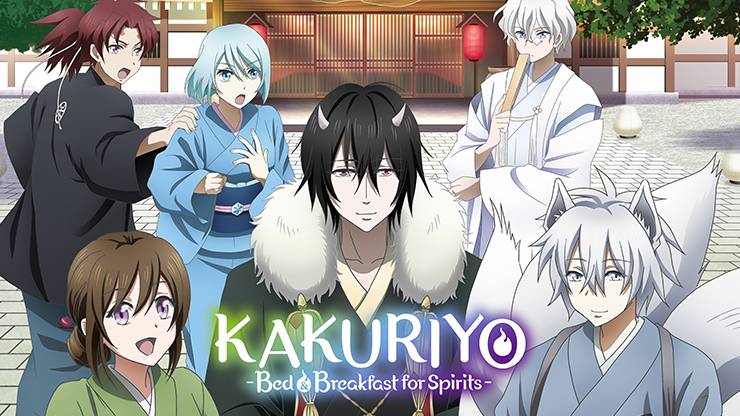 This consisted of a series of novels about a girl called Aoi who was kidnapped and forced to marry a devil. She eventually opens a tiny café, and the story revolves around how her cuisine affects various characters. Although this book leans toward the otherworldly, the way it depicts her culinary adventure earns it a dedicated area.
Simply told, it's a supernaturally infused cooking trip. This is an excellent series to check out if you're interested in the paranormal just want to watch something a little unique. Before watching the premiere, you might want to read a few evaluations to see what everyone has to say.
12. Oishinbo
Yanaoka, a caustic food critic, and a female journalist are tasked with producing a feature on Japanese local delicacies. You'd assume this might be a historical & culinary pleasure program, but you'd be wrong. This also includes some excellent gourmet skills! There is a strong focus on Japanese society, with Japanese cooking being a prominent component. As a result, there are numerous culinary scenes throughout the episodes.
Due to its age, few people are familiar with the program. However, it still holds up as a food series in today's world. There is a strategy to keep things more interesting in addition to looking at preparation as well as how materials are being used in the food.
11. Piace: Watashi no Italian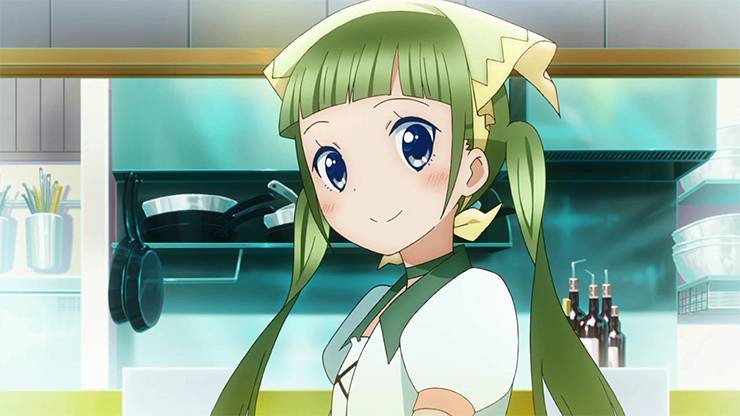 The plot revolves around protagonist Nanase & her development as a waitress in an Italian cooking cafe. It's fascinating to see how they depict her studying and also how she ultimately ended up producing her unique meal.
It's fair to say this is a peculiar show. However, it is a rare program that covers a cuisine other than Japanese cuisine, which is incredibly inspiring.
10. Adorable Food Goddess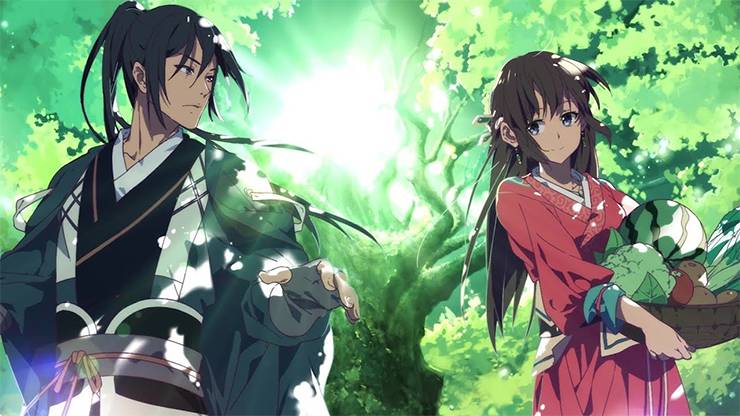 While the storyline may be a little over-the-top, you still can experience the best food while immersing yourself in the drama. Even if it's only addressed briefly, I admire how this animation examines how various components might be combined. It's debatable whether the overarching storyline is enjoyable. However, the manner this program portrays cooking is excellent.
9. Mister Ajikko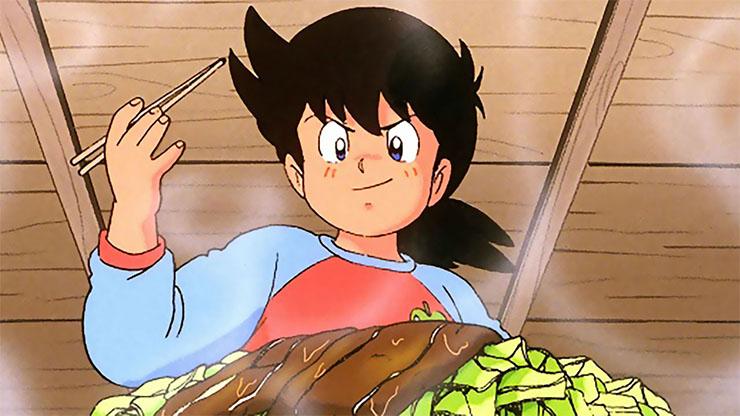 It follows Yoichi, a teenage culinary genius, as he develops as a gourmet as he competes against various opponents. There is a lot of emphasis on how the meal is prepared as well as what renders it so delicious. So, in a sense, it is a genuine anime masterpiece.
This is, for all kinds of reasons, a culinary show. It's still a fun anime that holds up as a culinary show given its age, and I wholeheartedly suggest it to anyone who enjoys older animation from such a period. But don't worry, there's plenty more culinary animation to go after.
8. Toriko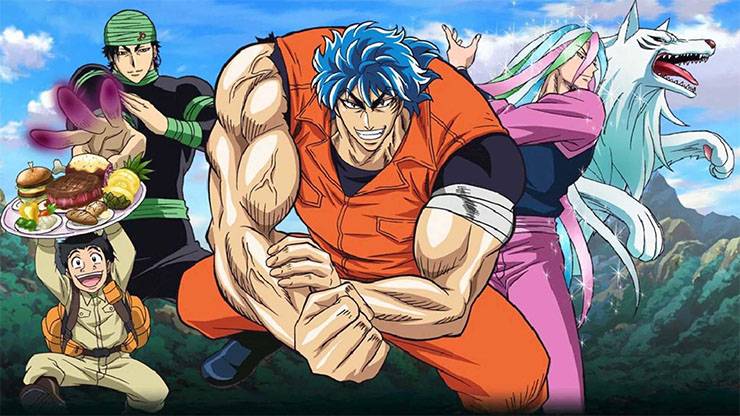 In addition to Toriko's story, the program also depicts Komatsu's development as a cook. In some ways, the show is a cuisine and cookery adventure (meaning "searching for food") with plenty of excitement. It's unique, inventive, and surely worth watching if you're looking for some nice shounen amusement including food.
7. Chuuka Ichiban!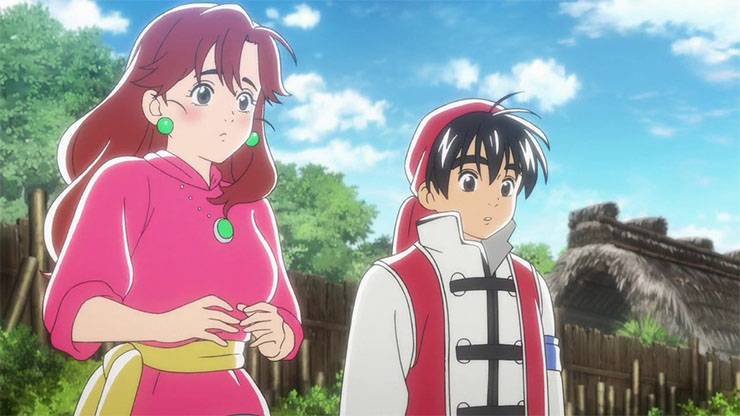 Given the series' settings, Chinese culture is anticipated to play a prominent role. It contains a great deal of information, however most of this is from Asian Countries.
What puts this at the forefront is how dramatic the culinary sequences can be. True, it can go a little too far with it. However, this contributes to the series's enjoyment factor. Essentially, for foodies, it is an old classic.
6. Yakitate!! Japan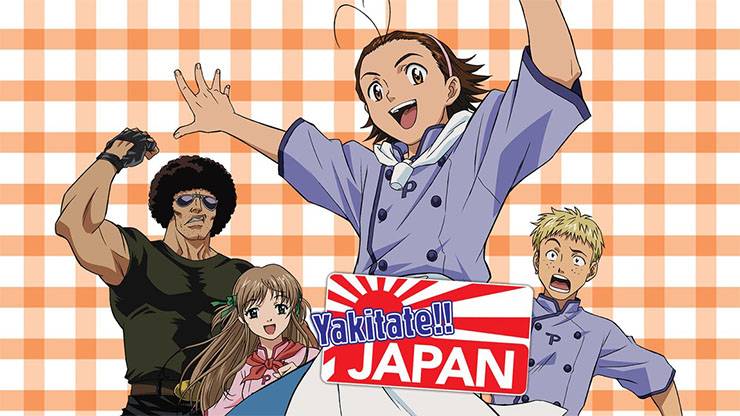 The plot follows Azuma and his passion for bread, which drives him to create the best loaves of all eternity. If you think this is shocking, you should watch more anime. There's a lot of imagination in the program, and it might be somewhat over the top and ridiculous, yet it feels like it's based on a genuine story.
It is intended to be unique because it is a shounen-style series about bread-making. It's a little odd, but the manner it digs into bread preparation is intriguing.
5. Yumeiro Patissiere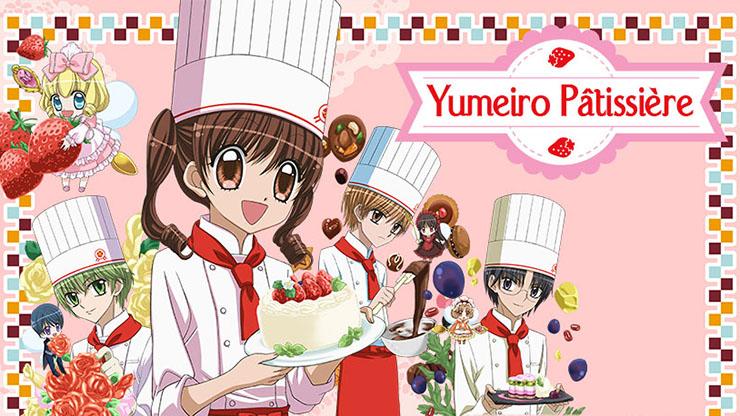 This story has legs, covering Ichigo's quest towards becoming a great baker, as well as other skilled individuals. A lot of the series's great moments are the manner its configuration changes baking & dessert dishes.
Aside from these subjects, the series' protagonists become increasingly weird and appealing as it develops. As a shoujo anime, it tends to be romantic & melodramatic.
4. Koufuku Graffiti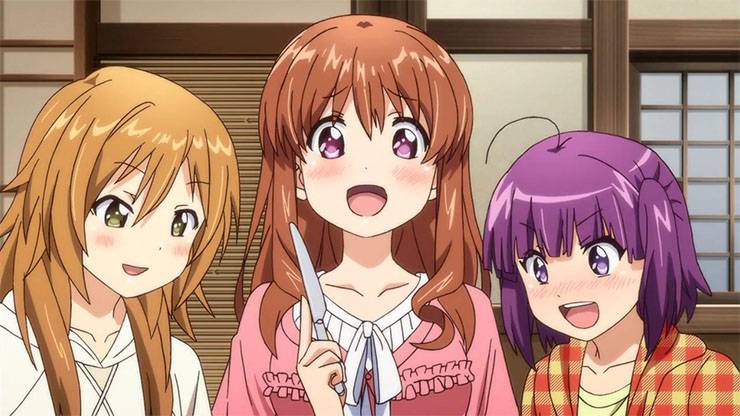 The main tale follows Machiko, a teenage child who discovered her love for food after meeting and bonding with her young cousin, particularly as she prepares to marry & discover how to be a decent wife.
It's a happy story that emphasizes the pleasures of a home-cooked supper as well as what it takes to serve others. There are several fascinating things in the middling reactions on MyAnimeList, so go there for more information.
3. Emiya-san Chi no Kyou no Gohan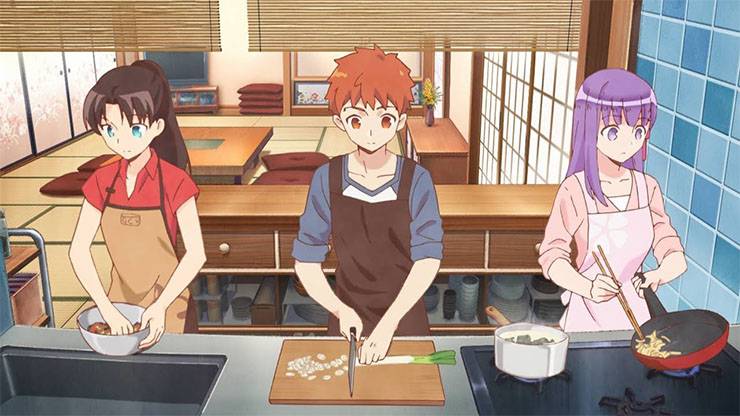 This series focuses on the overall process of preparing the meal as well as the hours invested together. The notion is that food may bring people closer. This series is a spin-off of the Fate series's slice-of-life story. You do not have to be familiar with the full Fate franchise to enjoy this one, so don't be concerned. It's also worth seeing if you've never seen that before.
This is a soothing show with a straightforward plot based on the concepts of a hearty home supper. You'll feel all the warm fuzzies just by witnessing, and you'll even get an opportunity to learn basic culinary skills in the process.
2. Amaama to Inazuma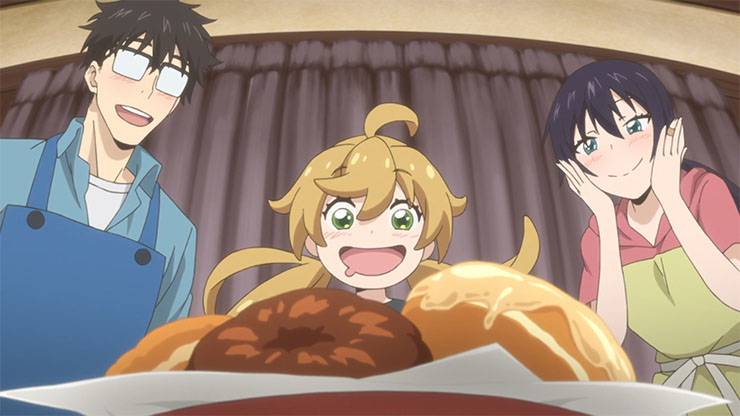 The simplest way to characterize this show is indeed comforting. The film follows a father & daughter who, after years of eating store-bought food, decides to learn how to cook only with help of a local high school buddy. The personalities and the work they put in to learn are depicted in a lovely manner in the show.
As the series continues, their improvement has a genuine feel to it. Another aspect of this show that I enjoy is how the protagonists interact with each other.
1. Shokugeki no Souma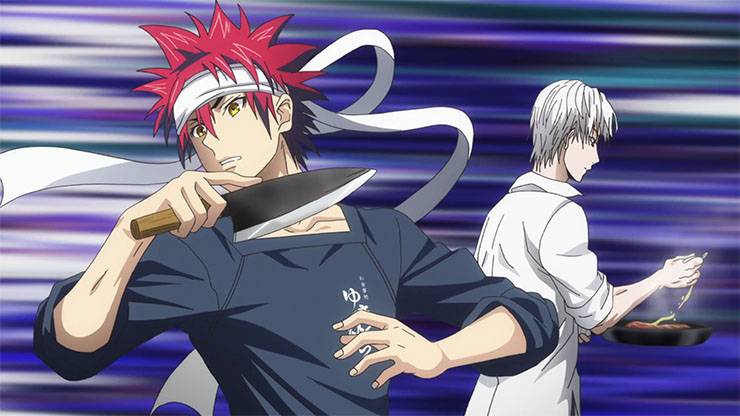 Shokugeki no Souma, more than any other series on our roster, is the epitome of a fantastic cookery anime. Simply put, it's the shounen rendition of a cookery adventure depicting a university that improves student levels through "Shoukegi," or food wars. As a cookery anime, it ranks first for experimenting with various narrative approaches and protagonists.
Furthermore, it considers the value of education as well as what it entails to operate in the restaurant industry. These principles, however, may be applied to any aspect of life: you must always strive to improve. Then there was the food's inventiveness & appearance, which entices you to try them.
CONCLUSION
And that is all readers! These were the 'Top 20 Best Food Anime' ever according to us. Not only do each of these anime showcase a unique art style and food technique you also learn what it means to live in harmony through them. It showcases the best and worst sides of humans when it comes to food and just makes us get off of our feet and try these amazing dishes themselves.
That is it from today's post on Top 20 Best Anime About Food. If you do not agree with the points in the post and have some of your own opinions, share them with us in the comments section down below. Keep visiting Animesoulking for more information about Anime and Manga.
Also, Read:
Chandan is the writer of "Top 20 Best Anime About Food". Also, Connect with me on Dailykage and YouTube.