Top 10 Sad Romance Anime That Will Make You Cry – Hey guys!. In this post, I'll be discussing a list of Top 10 Sad Romance Anime That Will Make You Cry. Everyone needs a cry to release pent-up emotions and feel better. Luckily for you, there is a fair share of tear-jerking anime that will get even the toughest dudes to sob like babies. After all, some anime creators just love to see us cry. So, let's get started! ​​ ​​​ ​​​ ​
10. Violet Evergarden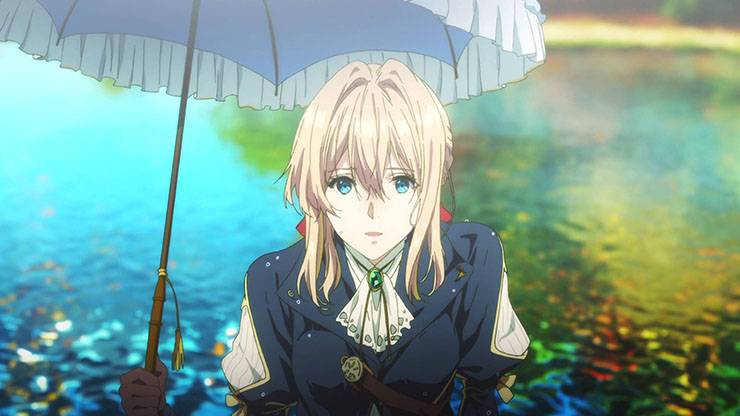 The anime follows a former frontline soldier named Violet who has only seen battle and blood all her life. With the war finally over, she gets the job as an Auto Memory Doll. She has to transcribe thoughts and feelings of people onto paper. Sadly, Violet's awful life has left her with no understanding of emotions and love.
Nevertheless, she is determined to learn so that she can find the true meaning behind the final words of the person she held dearest. Keep a box of tissues nearby if you watch this anime.
9. Steins;Gate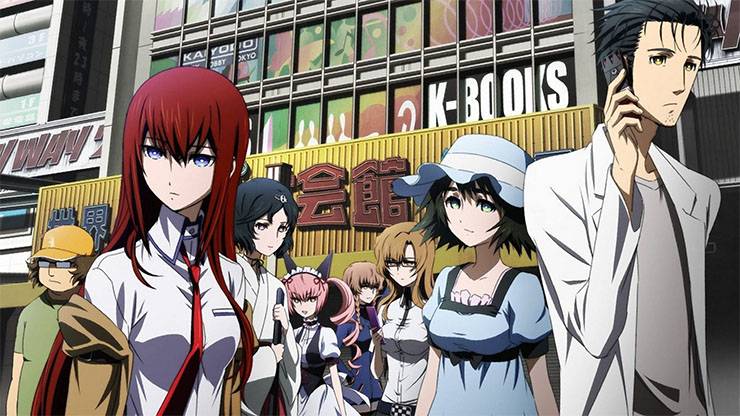 Okabe runs the Future Gadgets Lab with his lovely childhood friend and a hardcore otaku. They invent the phone microwave which can send text messages to the past and change the present By sending memories through the microwave, time travel is made possible and Okabe messes up the timeline.
Facing the threat of an evil organization, Okabe has to fight to save his loved ones. While the first few episodes are a bit slow, I guarantee that you will love it.
8. Orange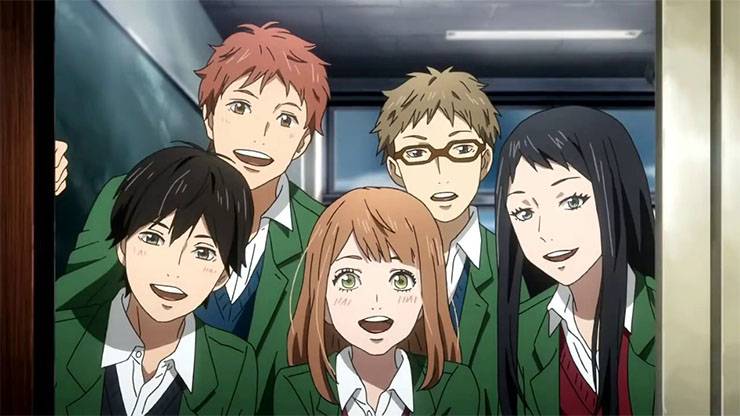 This anime follows Naho, a high schooler who received a letter from her future self. According to the letter, Naho's future life is filled with regrets. In hopes of correcting past mistakes, Naho is warned to keep a close eye on the new transfer student, Kakeru Naruse to prevent him from committing suicide.
This anime is an emotional roller coaster that goes round and round. If you like a science fiction twist and a romance anime, you should definitely watch this.
7. Five Centimeters Per Second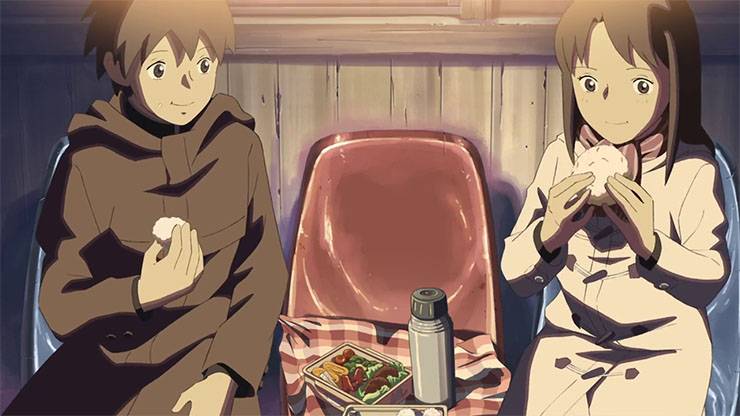 Toono and Shinohara are childhood friends who fell in love with each other. Due to unfortunate circumstances, they found themselves drifting apart from one another. This anime showcases their desperate efforts to keep in touch to the point that they hurt themselves as well as the ones around them.
This masterpiece of an anime does a brilliant job in showing the harsh reality of long-distance relationships. If this is not a great sad romance anime, I don't know what is…
6. Hotarubi no Mori e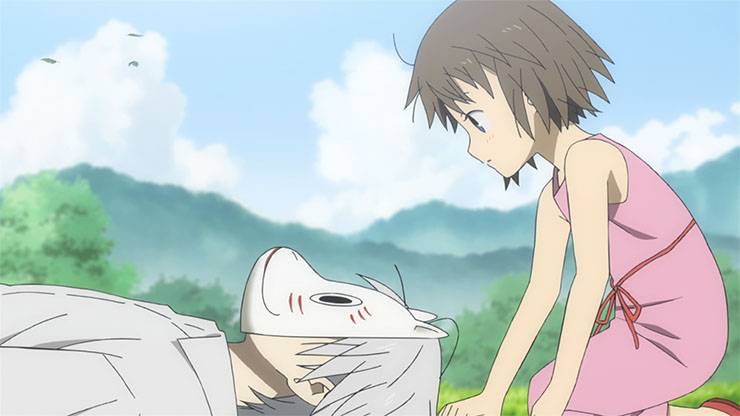 Hotaru loses her way in the ancient forest while visiting her uncle. Filled with despair, Hotaru finds a masked forest spirit named Gin. Hotaru learns that humans should not touch a spirit as this would make the spirit disappear. Gin leads Hotaru out of the forest and warns her to never comeback. However, Hotaru keeps visiting Gin every summer and they become close friends.
As they develop romantic feelings for each other, their resolve is put to the test. This is truly a tragic story about forbidden love between two individuals who should have never met.
5. Plastic Memories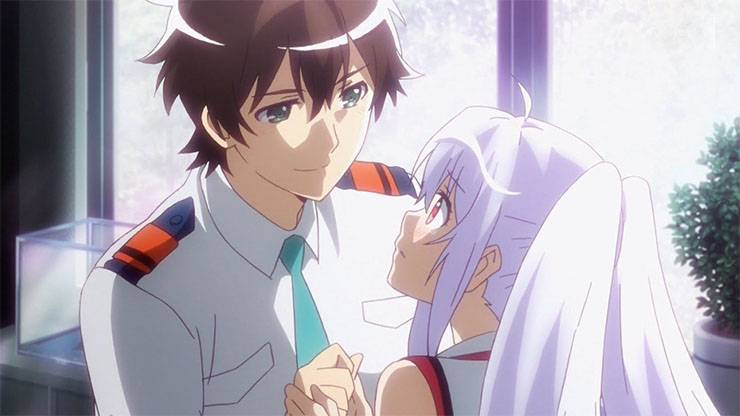 Although Tsukasa Mizukagi failed his college entrance exams, he manages to get a job at the Sion Artificial Intelligence Corporation. This corporation is famous for creating Giftias which are a highly advanced android that are almost identical to real humans. However, the Giftias have a limited lifespan of around 9 years and 4 months.
Assigned to Terminal Service 1, Tsukasa takes care of Giftias which are close to their expiration date. If Giftias are not properly cared for before their expiration date, they will turn hostile. Tsukasa is partnered with a beautiful Giftia named Isla for his job. He soon develops feelings for her but soon discovers that Isla's expiry date is growing close.
Tsukasa must come to terms with his feelings for her before time runs out. This anime will leave you at the edge of your seat so buckle up with a box of tissues by your side.
4. Anohana: The Flower We Saw That Day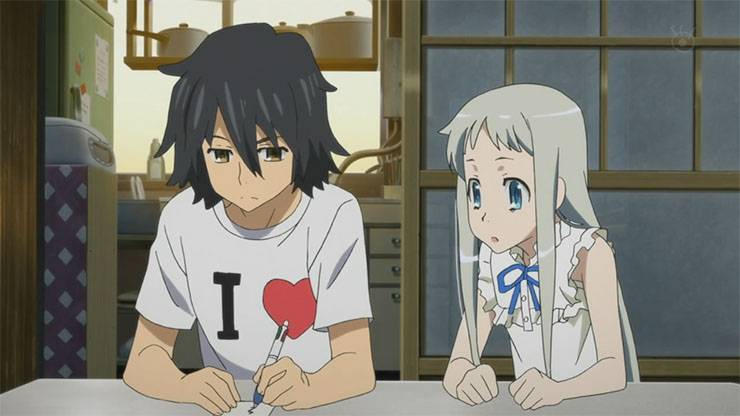 This story is centered around a group of childhood friends who grew distant after the death of their friend, Mieko. Suddenly, the spirit of Mieko appears before Jinta Yadomi who is now living as a recluse. While Jinta thought that it was just a hallucination due to the summer heat and ignored it, he eventually accepts that it was indeed Mieko's spirit.
Mieko reunites with his childhood friends to help lay Mieko's spirit to rest. This anime showcases the emotional journey of the childhood friends as they relive their pain and guilt in their search for closure. This is truly a masterpiece of a sad romance anime. I strongly recommend you watch this if you haven't done so.
3. I Want To Eat Your Pancreas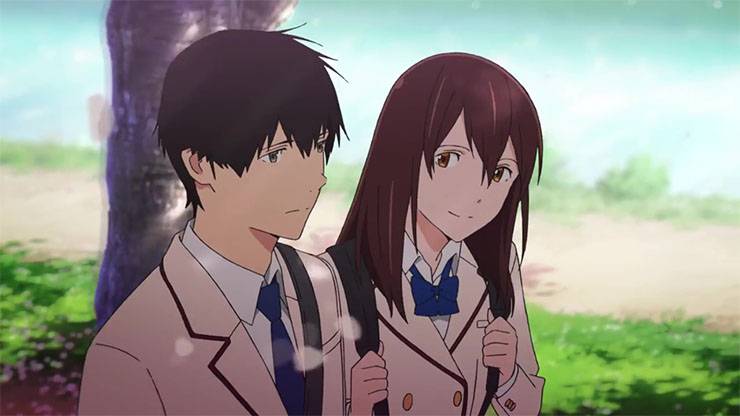 The main character is an introverted bookworm who is convinced that nobody has any interest in him. One day, he stumbles across the secret diary of his popular bubbly classmate, Sakura Yamauchi. She confides in him that she has a terminal pancreatic disease. Although he has zero sympathy at first, her bright personality and unpredictability makes him fall in love with her.
He tries to help her live her life to the fullest to the very end. Although you can already guess what the ending is going to be like, it is still going to hurt.
2. Angel Beats!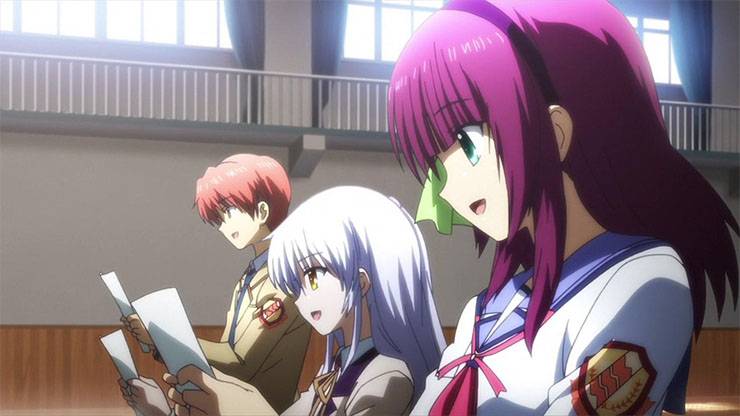 Angel Beats is about a high school in the afterlife. The students spend their time there while waiting to be reincarnated. The main characters are part of a group called the Afterlife Battlefront. Their leader, Yuri has some pretty grand goals but her main ambition is to keep staying in the afterlife high school and not get reincarnated.
Most of the characters have really depressing past, with many struggling with family, society, and life. In fact, they actually died too young before entering the Afterlife High School. Angel Beats is among the most unique shows of this genre. It will make you excited, laugh, and sniffle all together at the same time.
1. Your Lie in April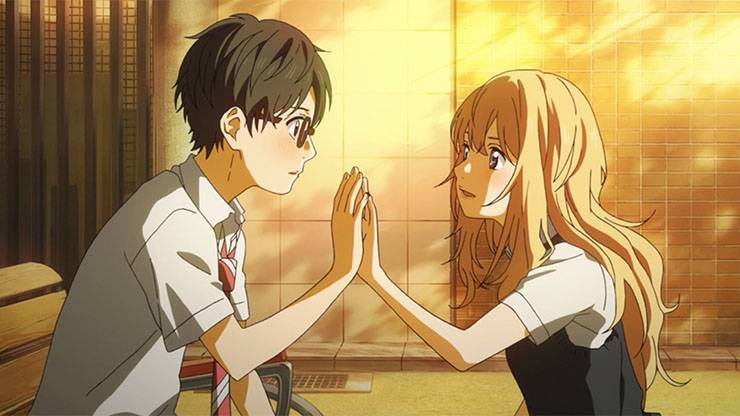 Kousei is a fantastic piano prodigy. He stops playing the piano after his mother passes away, losing all passion for music. However, everything changes when he meets a beautiful violinist named Kaori. Filling him with meaning and purpose, Kousei rediscovers his passion for music once again.
This anime showcases an enchanting tale of love, passion, and music. If you are a musician or just simply enjoy music, this one is for you.
That is it from today's post on Top 10 Sad Romance Anime That Will Make You Cry. If you do not agree with the points in the post and have some of your own opinions, share them with us in the comments section down below. Keep visiting Animesoulking for more information about Anime and Manga.
Also, Read:
Chandan is the writer of "Top 10 Sad Romance Anime That Will Make You Cry". Also, Connect with me on youtube and Facebook.