Top 5 Revenge Manhwa With Strong Female Leads – Hey guys!. In this post, I'll be discussing a list of Top 5 Revenge Manhwa With Strong Female Leads. I've collected the Manhwas where the MC or the Female Lead takes revenge that you should read. So, let's get started.
1. I am the Master in this Life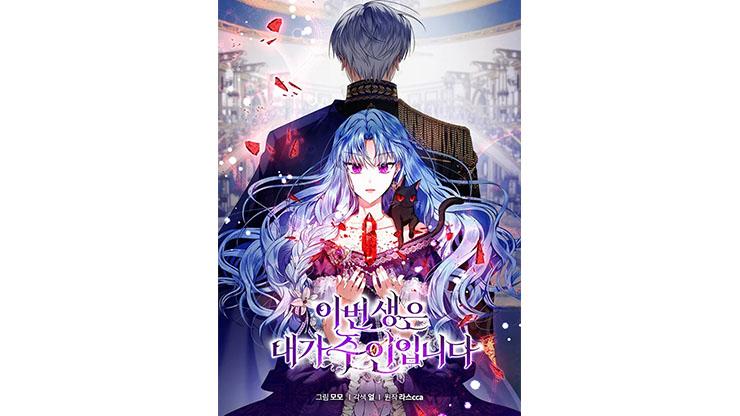 The first one on the list is I'm the Master of this Life, written by Eol and Rascca and illustrated by MOMO. It's currently ongoing with 37+ chapters. Instead of her half-sister, the main character, who is the illegitimate child, got the powers of the guardian stone of the family. After that, everyone around her started treating her nicely, and the MC thought she finally got accepted by her family.
However, after the main character dies at the hands of her fiancee, she realizes it was all an illusion created by her half-sister to take the guardian stone. When she got stabbed by her fiancee, a voice rang in her ears saying if she wanted to take revenge for everything that had happened, she had to pay the price. It was a devilishly sweet offer that she couldn't have declined.
With this second chance at life, she is determined to give back more than what she suffered to all of them who were behind her death, and to do so; she first needs to get the guardian stone and become the head of the household. So far, the story of this manhwa is good, and the art style is gorgeous.
I liked how the female lead didn't waste a moment after waking up and went ahead with her revenge plan. It's a good manhwa to read.
2. Marriage Alliance for Revenge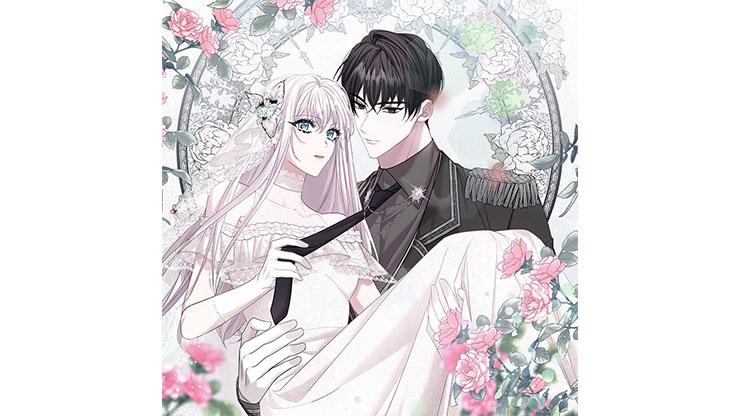 Next is, A Marriage Alliance for Revenge, written by YUN HEESA and illustrated by EMMA. It's ongoing with 28+ chapters. The main character is the Empress of the Rhone Empire. After finding out she is pregnant, her husband, the emperor, poisons her tea, killing both her and their unborn child. When she opens her eyes again, the MC finds herself in the body of an unknown woman in the slums.
In her past life, she couldn't protect her baby and herself, but this life will be different because she'll do anything in this life with this second chance given to her to take vengeance against the emperor. To do so, she forms a marriage alliance with her former fiancé, the true heir to the empire who was deposed in a coup. This manhwa is good.
It has a decent storyline, and the artwork is stunning. The main character is intelligent and mentally strong. Give this one a try.
3. Marry My Husband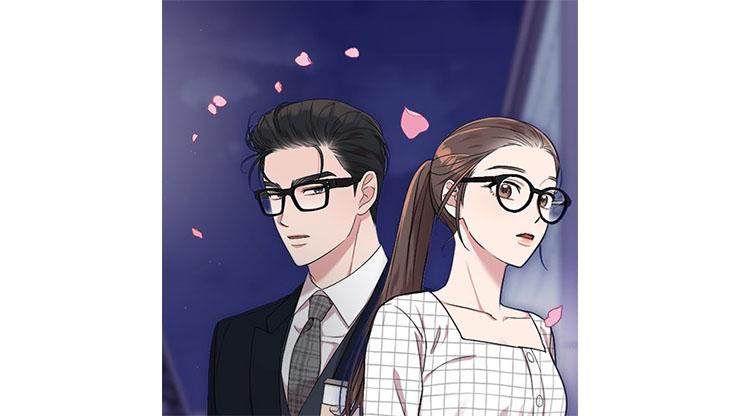 Next is, Marry My Husband, written by Sung Sojak and illustrated by LICO. It's ongoing with 18+ chapters. The main character, who's already suffering from cancer and only has a few months left to live, walks in on her husband and best friend. And if that wasn't painful enough, she also gets beaten to death by her husband. But fortunately, the MC is given a second chance to rewrite her fate.
When she is reincarnated. She vows to live a happy life and make better choices this time. However, revenge comes first. She can't forgive those two people who made her miserable and ruined her life. They need to experience what she went through. She plans to marry off her best friend to her lying, cheating husband. This is a good revenge, manhwa.
There were a few things I didn't like about the manhwa, but if I ignore them, it's exciting to read. All the characters are well-drawn, and the story is well-paced. I liked both the main characters. They suit each other well.
4. My In-Laws are Obsessed with Me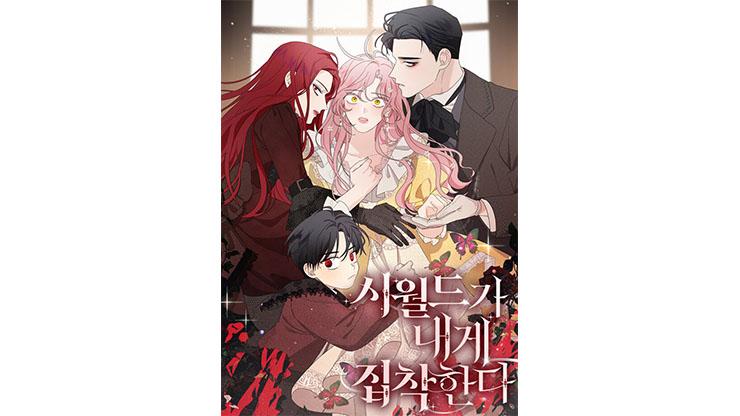 Next is, My In-Laws Are Obsessed With Me, written by Han Yoon Seol and art by Seungu. It's ongoing with 46+ chapters. To acquire all the fortune her father left her before he died, the main character's stepmother and stepsister conspired with her lover and killed her. However, the MC is brought back to life under mysterious circumstances and travels back in time before she dies.
She doesn't know how she came back to life, but she can't let this opportunity go. She needs to protect both her life and inheritance with this second chance given to her. But to do so, she must buy some time before getting her revenge. So, she visits the handsome yet notorious grand duke, who is precisely what the main character needs, and proposes a contract before him to marry her for just one year.
However, during her visit to the duke, the MC uncovers a horrifying secret about his family. This manhwa is slow-paced but good. It takes a while before everything gets interesting. But I loved how it has a realistic feeling to it. All the characters are very good, and I love the female lead's bond with everyone. With a decent storyline and good artwork, you should try this one.
5. The Real Daughter is Back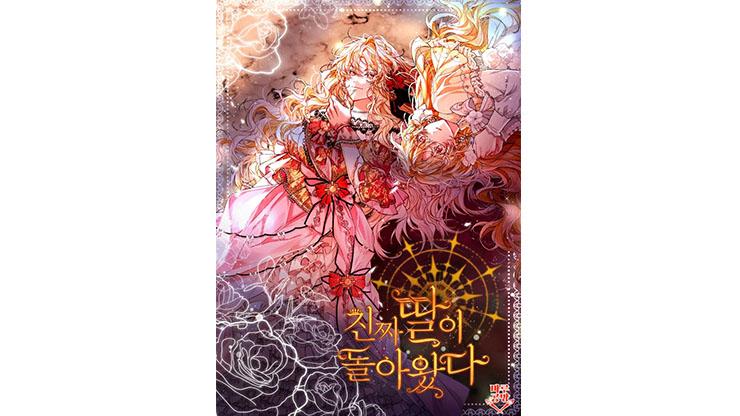 The last one is, The Real Daughter Is Back, written by Lina and art by Maru Comics. It's ongoing with 38+ chapters. One day the main character discovers that she is not the real daughter of the family. Her mother, who was a lowly maid, switched her with the real legitimate daughter of the family.
From that day on, the MC tried her best to become the perfect daughter of the house so that she won't be thrown away when the real one returned. However, everything she has worked hard for all these years just to be recognized is about to be taken away from her and given to the real daughter. Not only that, but she also has to give up on the name she has lived with all these years.
But the MC will not let everything slip away from her hands that easily. She has the perfect revenge plan in her hands. It's a bit slow-paced, and the first few chapters of this manhwa felt a little dragged, but afterward, it gets better. At first, I was not happy with the MC's character, but she grew on me as the story progressed. It's a nice manhwa to read.
That is it from today's post on Top 5 Revenge Manhwa With Strong Female Leads. If you do not agree with the points in the post and have some of your own opinions, share them with us in the comments section down below. Keep visiting Animesoulking for more information about Anime and Manga.
Also, Read:
Chandan is the writer of "Top 5 Revenge Manhwa With Strong Female Leads". Also, Connect with me on YouTube and Facebook.