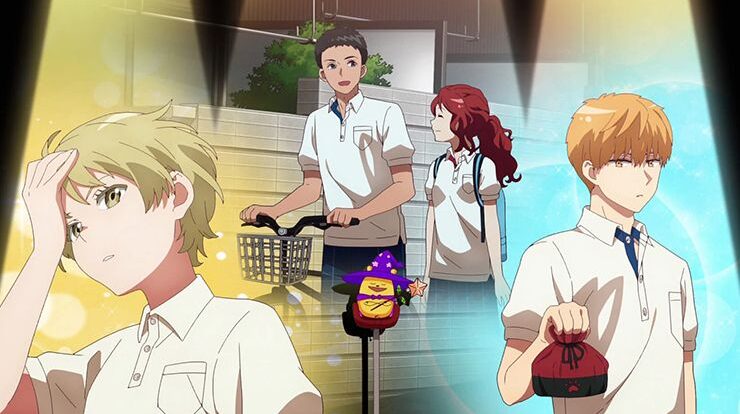 Top 17 Best Reverse Harem Anime Recommendations – Hey guys!. In this post, I'll be discussing a list of Top 17 Best Reverse Harem Anime Recommendations. In some cases, just being a shoujo, anime more geared towards women in a simplistic explanation, already appears a little of this element as well.
But just search Harem reverse ai on anime sites or Google itself and you will find more works like these in the future. It is worth remembering that in the manga environment this genre has many more works, whereas in anime it seems to me a genre in certain decay, with few anime being produced more recently.
So much so that many animes here on the list are 5, 10 years old or even older. But enough stalling, let's get to the list, starting with the isekai of course.
1. My Next Life as a Villainess: All Routes Lead to Doom!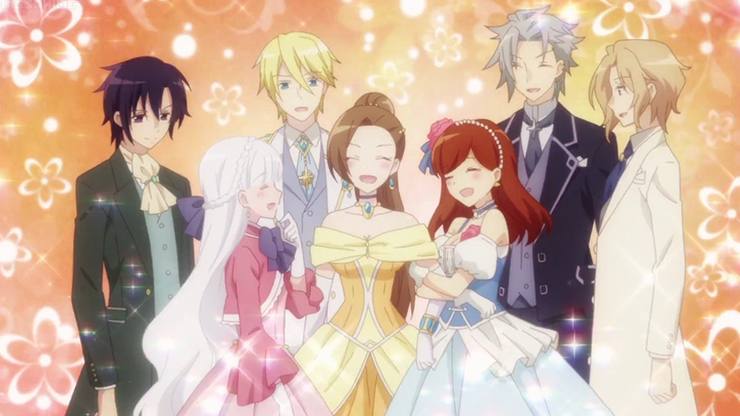 Katarina was reincarnated into a world where she was supposed to be the villain in the story. Generally, villains are supposed to be super strong and powerful, but that's not the case here.
After all, she's a villain from an Otome game she used to play in her past life, and all paths in the game lead to a bad ending for her. So she decides to start learning different skills to try to change this story. The more reverse harem part comes with time, but it does.
2. Fushigi Yuugi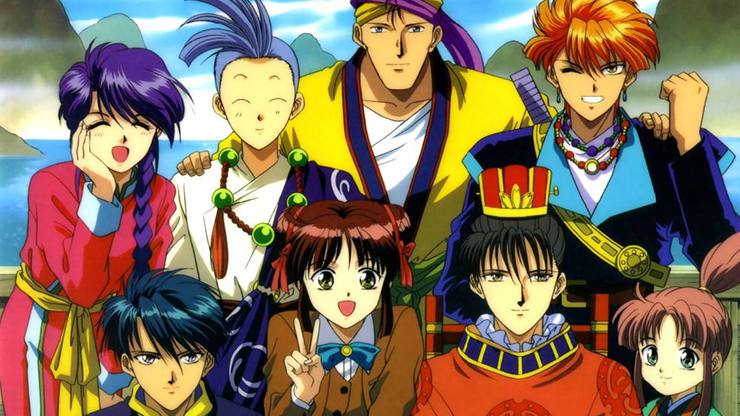 During a visit to the National Library, Miaka and Yui come across a strange old book that casts a red light, sucking them into their unknown world. Upon arriving in the new world, the two encounter hostile slave traders and narrowly escape with the help of Tamahome – a powerful young man who bears a Chinese symbol on his forehead.
But a moment later, the red light comes back and takes Yui away, leaving Miaka alone in that world. Desperate to be reunited with her friend, Miaka turns to Tamahome for help. However, after some events she is named a priestess and is seen as the country's solution, according to a prophecy.
Her friend who has returned to the library accompanies the story through a magical book. And of course, Miaka meets a lot of interesting and attractive men along the way.
3. Kamigami no Asobi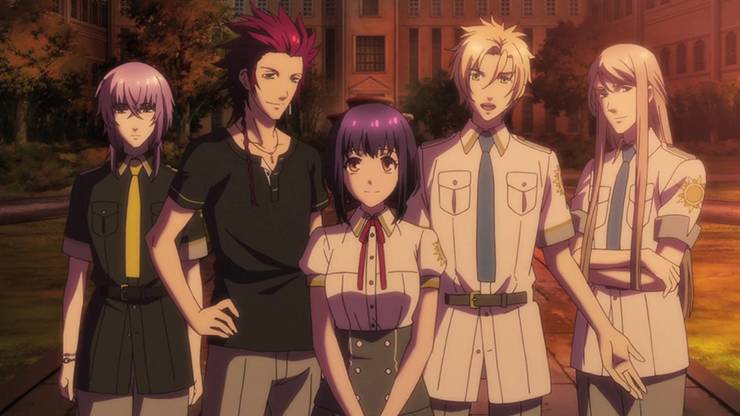 After discovering a mysterious sword in her home's storage room, third-year student Yui Kusanagi finds herself suddenly transported to a different world. As she explores her new surroundings, she meets five strange but handsome men before coming face to face with Zeus: the king of the gods.
In order to restore the deteriorated relationship between the gods and humans, Zeus created the Academy of the Gods and chose Yui to be his sole instructor.
She has a year to educate the young and reluctant deities – including the five strangers she met earlier – about what it means to be human while learning about the gods themselves; otherwise they will all be trapped in Zeus's realm forever. There aren't many isekai anime of this type, so now here's a list of the ones that aren't isekai.
4. Amnesia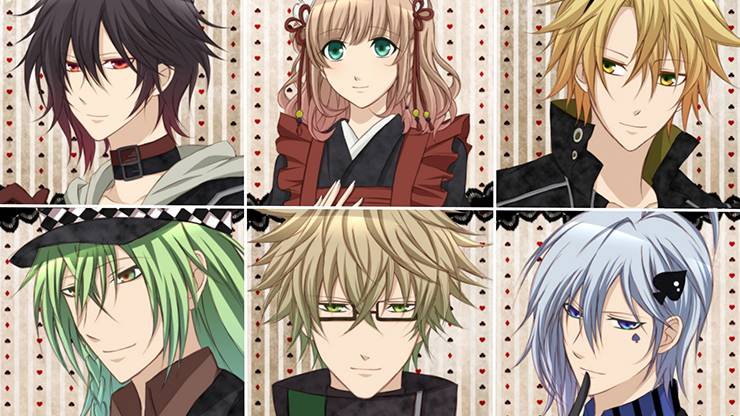 After passing out at work, a young woman wakes up in the back of the cafe where she works with no memory of her life or the people around her. Two of her friends, who she soon learns are named Shin and Toma, are called in to help her get home safely. Once alone, she meets a spectral boy named Orion that only she can see and hear.
He explains that she has lost her memories because of his casual visit to her world, so he vows to help her remember who she is. However, recovering her lost memories without worrying the people around her may be more difficult than she thinks.
In addition to the dark Shin and protective Toma, she must be careful not to arouse the suspicions of the captivating Ikki, the quick-witted Kent, and a mysterious man lurking in the distance. As her amnesia envelops her in the lives of each of these men, her fragmented memories return piece by piece and the mysteries of her circumstances slowly surface.
5. Hakuouki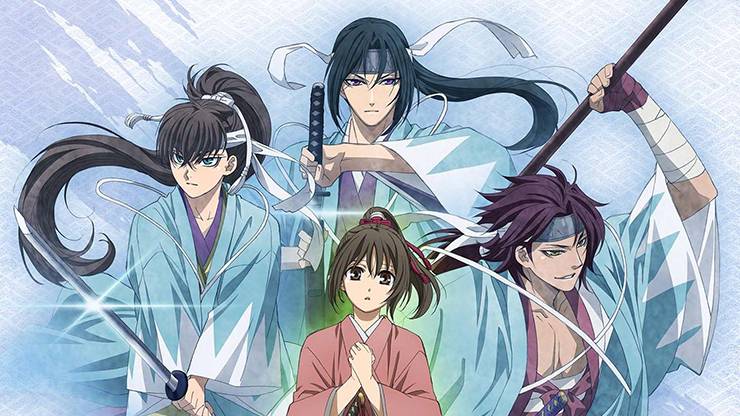 Hoping to find her father who has been away from home for a long time, Chihiro sets out on a long journey alone. But with such a pretty face, it was only a matter of time before trouble knocked on her door. Fortunately, some powerful attractive samurai also knocked on the door to help her as well. Her journey filled with conflicts, political tensions and… attractive samurai begins there.
6. Bonjour♪Sweet Love Patisserie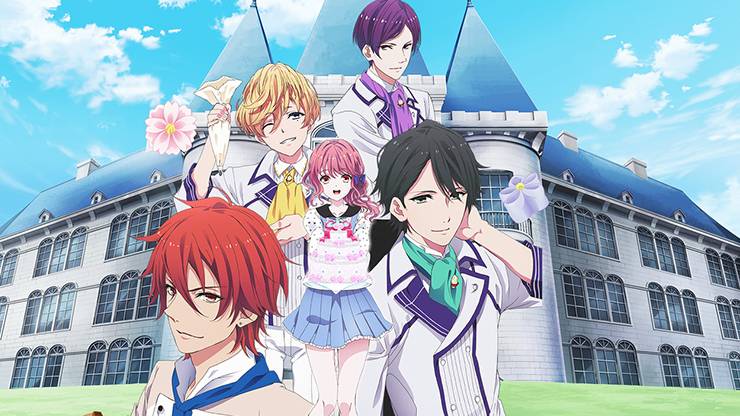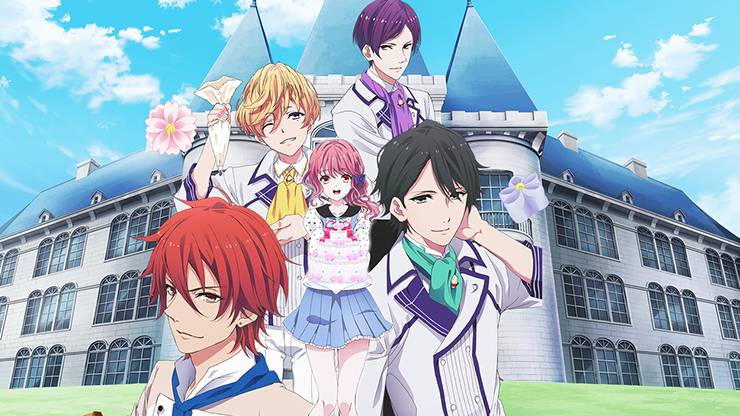 With dreams of becoming a pâtissiere, Sayuri worked hard for her scholarship to an elite school designed to train world-class pastry chefs.
The team is made up of peerless pastry chefs who work with absolute precision – the superb Mitsukii, famous for his chocolate work; the friendly and extroverted Gilbert, confectionery specialist, hailing from France; and the stoic Yoshinosuke, who perfected the art of Japanese sweets.
Upon admission to the school, Sayuri is thrust into a world of advanced cooking, surrounded by friendly, charming staff and fascinating classmates.
7. Brothers Conflict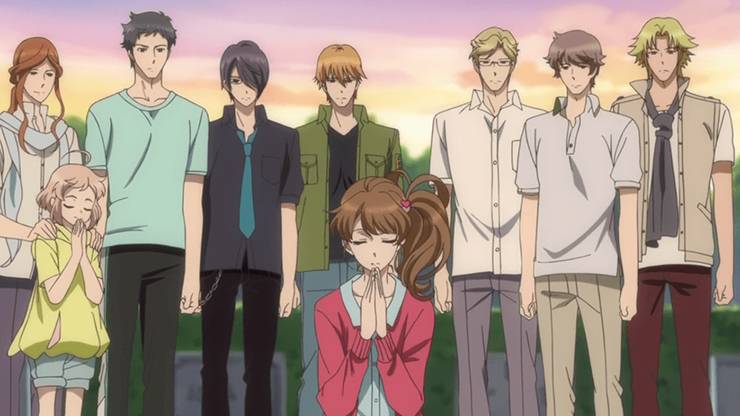 Ema is a sweet girl who has only her father to call her family. One day, she discovers that he is remarrying a rich fashion designer. Though she's happy to have a new place to call home, the family she gains is bigger than she could have ever imagined – Ema now has 13 half-siblings! Wanting to give her father space, she moves into Sunrise Residence, where her brothers live.
As she settles in, Ema realizes that she may not experience the loving kinship of family she always wanted, as many of her new siblings exhibit feelings for Ema that aren't just family. With each sibling craving Ema's attention in their own way, will she be able to work towards a happy ending for everyone, or will she choose a sibling who stole her heart?
8. Diabolik Lovers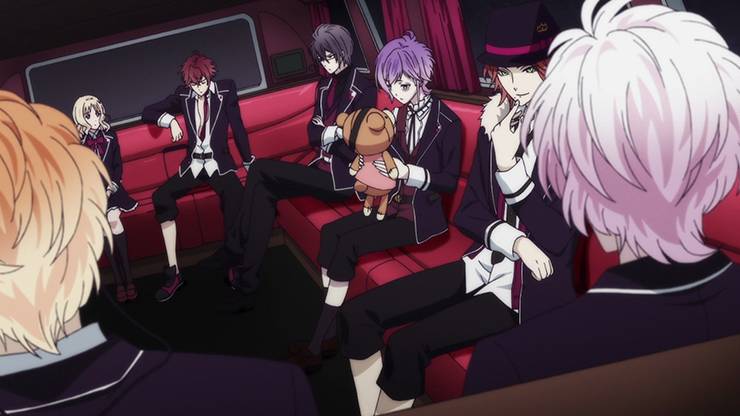 At the request of her father, Yui will live in an isolated mansion, home to the six brothers who are vampires. Though at first the brothers are confused as to why the girl is coming, they soon realize that she will be their new "sacrificial bride", not to mention their other, more carnal intentions for her.
After meeting the brothers, Yui quickly begins to question why her father would have sent her here and why she feels a strange pain in her chest. With each brother more sadistic than the last one, Yui's life as a captive takes a harrowing turn in her new home. As her days turn into endless nights, and each brother vows to make her their own, Yui falls deeper and deeper into ecstasy and madness.
9. Uta no Prince Sama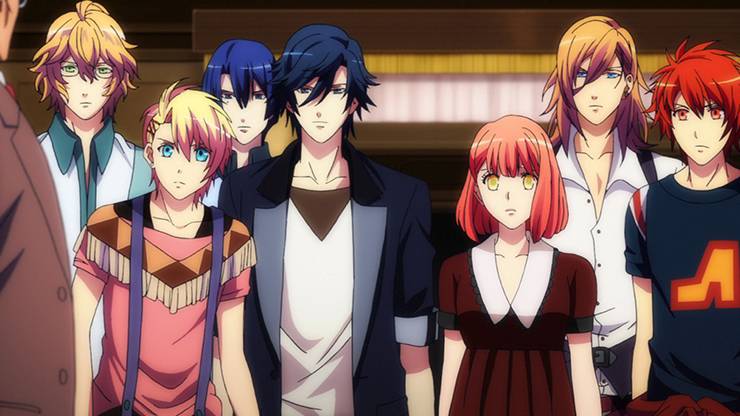 Haruka, an aspiring songwriter from the countryside, wants to write songs for her beloved idol, Hayato. Determined to achieve this goal, she enrolls in a highly regarded vocational school for the performing arts. Upon arrival, Haruka soon discovers that everyone on the team, including the director, is either a star, a songwriter or a poet.
To top it off, she's surrounded by incredibly talented future artists, and competition among students is fierce; with the possibility of recruiting from an agency upon graduation, the stakes are incredibly high. Fortunately, she soon meets some new friends who help inspire her to make her dreams come true. But is it really just the sound of the music that touched Haruka's heart?
10. Hiiro no Kakera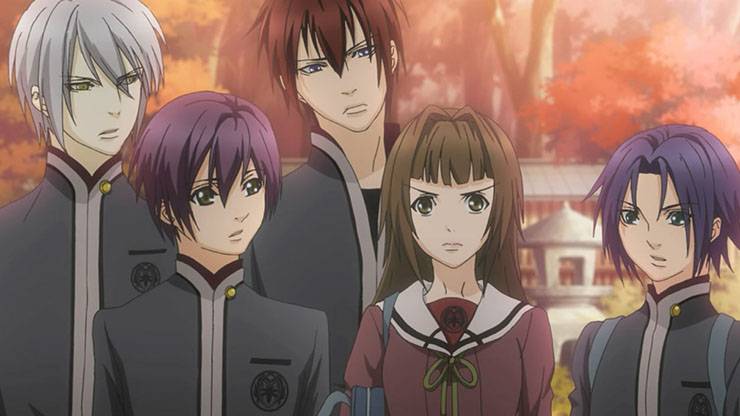 High school protagonist Tamaki goes to live with her grandmother in a remote village and as soon as she arrives there she is attacked by strange creatures. Then she is told that the women in her family contain the blood of Princess Tamayori, who has the responsibility and power to keep gods and ghosts sealed away so that they cannot harm the general public.
At first, Tamaki has a hard time believing this, but having five beautiful young men following her everywhere she goes acting as her guardians goes a long way in convincing her. There is more to this job than Tamaki initially realizes, however, the path that lies ahead is fraught with many dangers. Will she be able to successfully take on the heavy role placed on her shoulders?
11. Ouran High School Host Club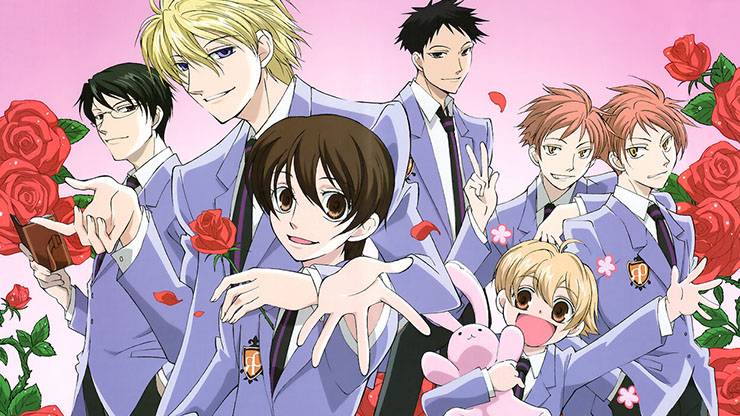 Haruhi Fujioka is a studious girl who recently enrolled in a prestigious high school. One day, while looking for a quiet and peaceful location to study, she comes across an apparently unused music room. Upon entering, she is welcomed by the members of the well-known Host Club: a club with many attractive and handsome boys and entertaining girls as hosts.
However, when Tamaki Suou – the founder and president of the club – scares the brilliant scholarship student, breaks an expensive vase. With repayment looking difficult for her, and everyone mistaking her for a boy, the Host Club members come up with the perfect solution to the girl's problem: work for the club and finally become a hostess herself!
Haruhi then must entertain various female students while dealing with the flamboyant personalities of her fellow hosts. But what will happen if the host club members find out that she is really a girl? Well, a reverse harem anime happens, of course!
12. Akatsuki no Yona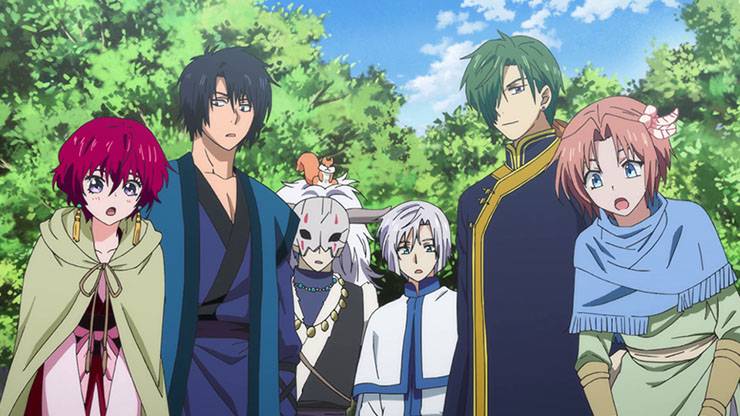 Princess Yona lived a luxurious life in Hiryuu Castle, but when her father was murdered she was forced to leave the castle along with her childhood friend Hak. In order to regain the throne and judge the people who killed her father, she summons the help of the four dragons. This is a story of family, friendship, loyalty, and Hak and the four dragons' devotion to Yona and her ideals!
13. Kamisama Hajimemashita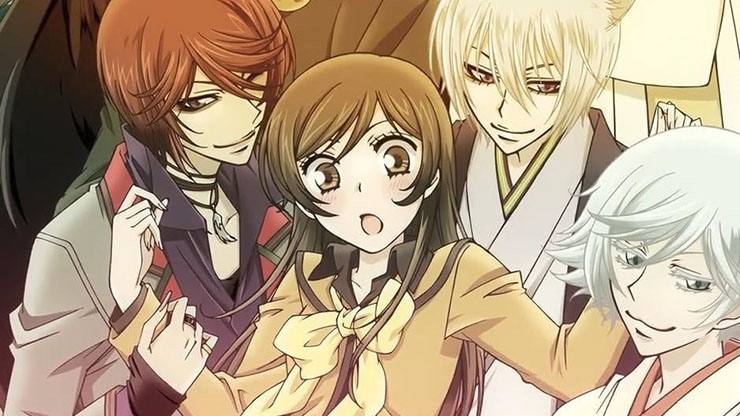 High school girl Nanami has had some problems lately, starting with her absentee father, who was so in debt that they lost everything. In the biggest bad and homeless, she finds a man being harassed by a dog.
After helping him, she explains her situation and, to her surprise, he offers her his house in thanks. But when she discovers that house is a shrine in ruins, she tries to leave; however, she is caught by two shrine spirits and a fox familiar named Tomoe. They mistake her for the man Nanami rescued – the shrine's land god, Mikage.
Realizing that Mikage must have sent her there as a substitute god, Tomoe abruptly leaves, refusing to serve a human. Instead of going back to being homeless, Nanami immerses herself in her godly duties. But if she's to keep things running smoothly, she'll need the help of a certain hot-headed fox.
In her clumsy attempt to look for Tomoe, she gets into trouble and ends up signing a contract with him. Now the two must walk the path of godhood together as god and familiar; But it won't be easy, as new threats arise in the form of a youkai that wants to devour the girl, a snake that wants to marry her, and Nanami's unexpected feelings for her new familiar.
14. Yamato Nadeshiko Shichihenge♥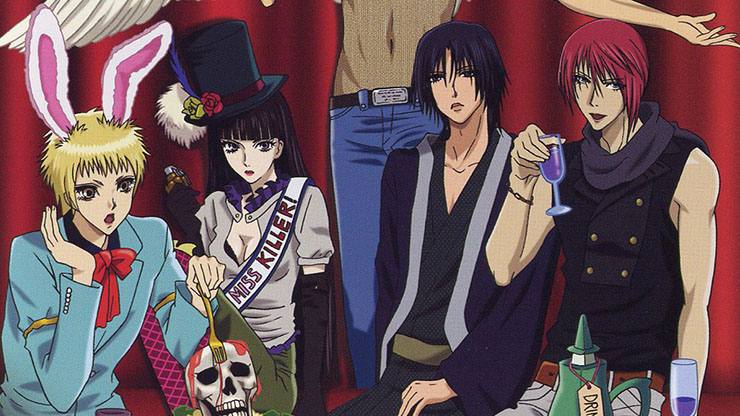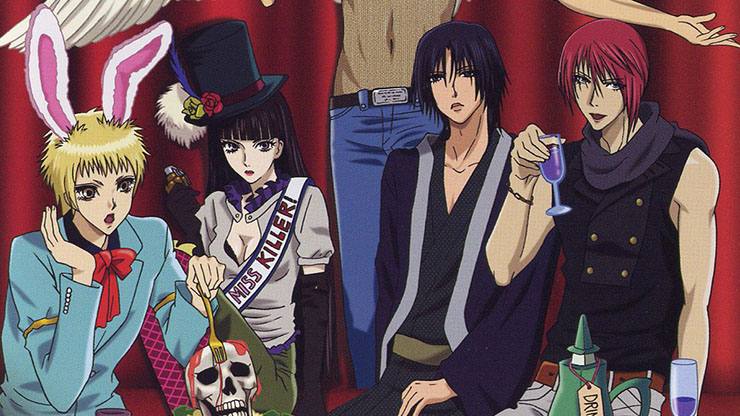 Ever since her crush rejected her and even insulted her beauty, Sunako has been a beauty-hating recluse, embracing all things morbid and related to the occult. She is sent to live in her aunt's mansion which, however, she will share with four extremely handsome boys her age.
Furthermore, their fickle aunt made a deal with these boys that, in exchange for living there rent-free, they should turn Sunako into a proper lady when she returned from a trip around the world. Thus begins Sunako's busy life with the abrasive Kyohei, the womanizing Ranmaru, the calm Takenaga and the friendly Yukinojo.
As she interacts with them, she finds them less unpleasant, and she may not be as awkward and rejected as she thought. Will they be able to help Sunako transform into a beautiful lady? Or will something else blossom along the way?
15. Arcana Famiglia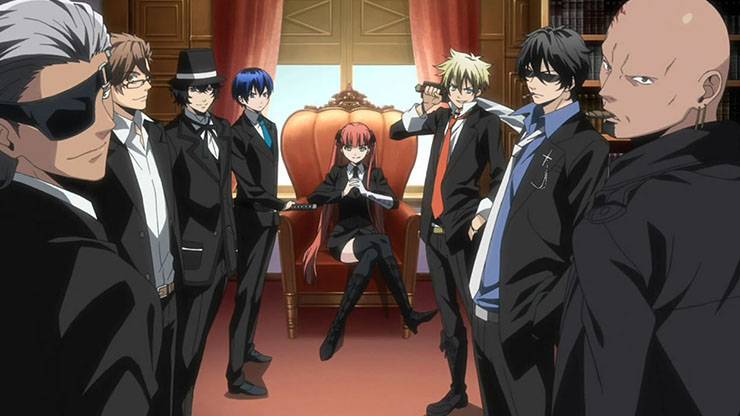 A group of Mafia protectors with supernatural powers called the Arcana Famiglia protect people from anyone who might harm them. The members of their organization, having made contracts with tarot cards, have different abilities, such as overwhelming strength, invisibility and much more Mondo, their leader and the "Pope" of the family, announces at his birthday party that he will retire soon.
He plans to hold the Arcana Duello, a competition that, if won, will grant the winner the title of Pope and any desired wish he wants. But there's more at stake than just a title: Mondo also decides that the winner will marry his daughter, Felicità.
Enraged by this, the strong-willed Felicità decides to enter the competition herself, in order to carve her own path in the world. While Felicità fights for her own freedom, her competitors fight for her heart. Who will win this battle?
16. Hanasakeru Seishounen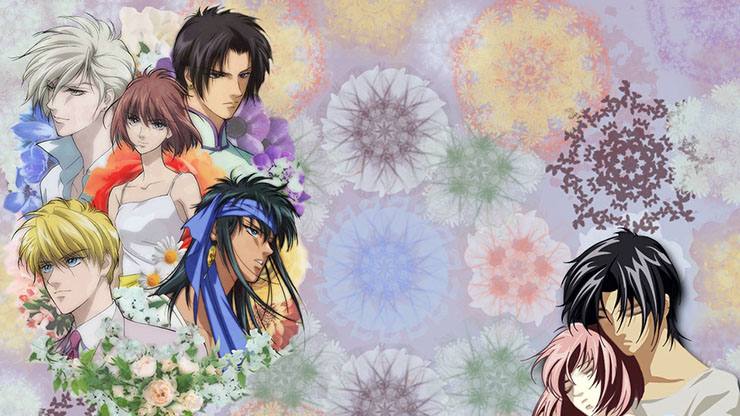 Kajika is the only daughter of Harry, an influential and respected owner of industries who have the power to move the world. There was a threat to Kajika's life when she was just two years old, and her mother died protecting her. After this tragic incident, Harry sent his only daughter to an isolated island, where she was raised by Maria, a native of the island.
Kajika's mate in that period was a white leopard named Mustafa Kajika, now fourteen years old, returns to her father's side, only to be instructed to start a game to find her future husband from among the three candidates he had chosen. Harry must find a suitable partner to protect his daughter before someone discovers Kajika's deep secret – a secret even she doesn't know.
Kajika must figure out who they are and where they are without any information to go on, except that they all possess irresistible brilliance and charm. All the time, men don't even know they are the chosen ones. Kajika must also choose wisely, as her partner must willingly accept her to be his bride.
17. Romantic Killer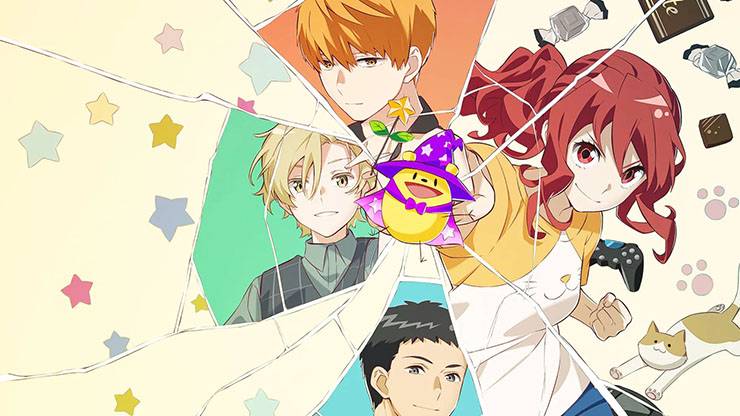 Anzu Hoshino needs only three things in her life: video games, chocolate and her beloved cat. Unlike other high school girls, Anzu doesn't have the time or interest in romance. But when she starts playing a poorly programmed 3D otome game, a bizarre flying mage named Riri emerges from the screen and calls Anzu "Guinea Pig No. real.
Despite Anzu's fiery protests, Riri confiscates her favorite things to force her to focus only on love. Riri orchestrates a series of unfortunate incidents and romantic clichés that lead her to meet Tsukasa, one of the most attractive boys in her school. Still enraged, Anzu insists on resisting Tsukasa's charms.
As all the ridiculously manufactured scenarios help Anzu go on liking Tsukasa's likable nature, Riri throws other stereotypical pretty boys her way – and avoiding romance quickly becomes nearly impossible.
That is it from today's post on Top 17 Best Reverse Harem Anime Recommendations. If you do not agree with the points in the post and have some of your own opinions, share them with us in the comments section down below. Keep visiting Animesoulking for more information about Anime and Manga.
Also, Read:
Chandan is the writer of "Top 17 Best Reverse Harem Anime Recommendations". Also, Connect with me on YouTube and Facebook.