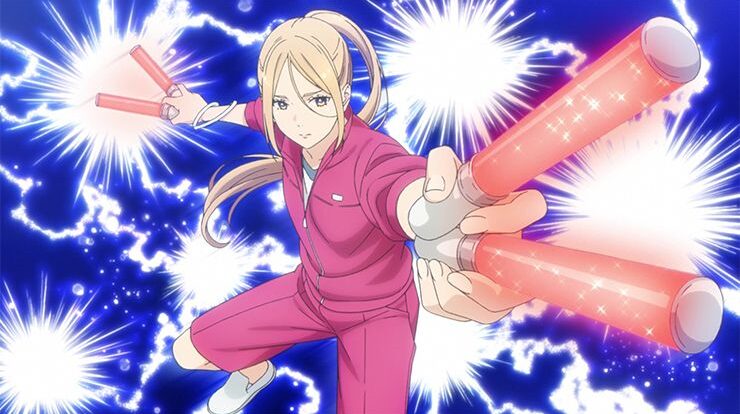 Top 12 Most Wholesome Anime To Lift Your Spirits – Hey guys!. In this post, I'll be discussing a list of Top 12 Most Wholesome Anime To Lift Your Spirits. As the world currently burns all around us, many of you are no doubt looking for some kind of escapism to momentarily put your mind at ease.
Fortunately for you, I've still got a bunch of wholesome anime backlogged that I've not had the chance to talk about yet – so I figured now was the perfect opportunity to finally do so. So, let's get started.
1. Isekai Izakaya: Japanese Food From Another World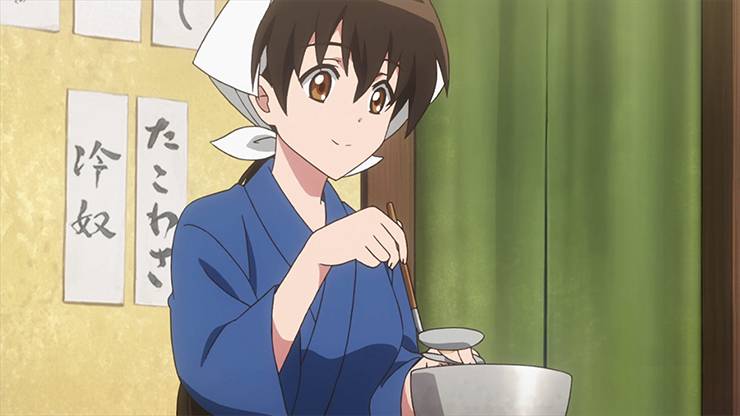 Isekai Izakaya revolves around a chef and his server who run a Japanese-style pub which is mysteriously linked to another world; where the many denizens of this strange land seek out the pub's excellent beverages and fine cuisine. Basically, if you've seen Restaurant to Another World (an anime I highly recommend) then it's pretty much the same thing – except with shorter, half-length episodes.
One thing you've no doubt noticed by now is that for some reason the anime's title and episode name are always present throughout (at least when watching on Crunchyroll) which is kind of annoying because it obstructs the top half of the screen but if you can ignore it, you'll find a very comfy food-centric anime, with a cast of fun and quirky characters that are always a delight to see.
2. If My Favorite Pop Idol Made It to the Budokan, I Would Die
If My Favorite Pop Idol Made It to the Budokan, I Would Die is a very overlooked anime with a ridiculously long title about a group of hard-core idol fans who support their favourite underground pop group, ChamJam; in the hopes that 1 day they'll make it to the big stage at Budokan.
A lot of people probably looked at this and wrote it off as just another typical idol anime however you'd be doing this show a great disservice by thinking that because it's nothing like other idol anime. This is a slice of life comedy, which primarily focusses on idol fans and otaku culture.
It's a light-hearted show that pokes fun in all the right places, whilst remaining positive and uplifting throughout. If you're a fan of slice of life anime, then you'll likely enjoy this show – so go and watch it!
3. Hakumei and Mikochi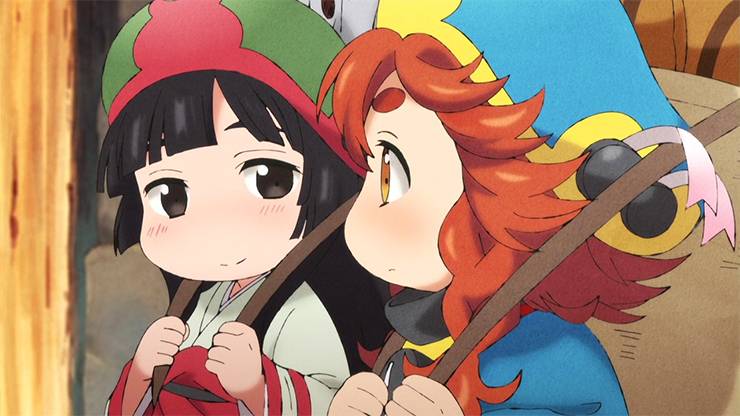 Hakumei and Mikochi tells the story of two tiny women living together in a house built into a tree and their daily lives as they spend their time working, going on adventures, and meeting new friends in a small world full of wonders.
I love anime that show things from the perspective of small people in a big world, as it's always fascinating to see life on a miniature scale. Hakumei and Mikochi reminded me a lot of The Secret World of Arrietty – which is one of my favourite Studio Ghibli movies that explores a very similar idea.
It's a relaxing show with a tranquil atmosphere that will almost certainly put your heart and mind at ease – so I especially recommend it for those of you who are anxious or otherwise distressed.
4. New Game!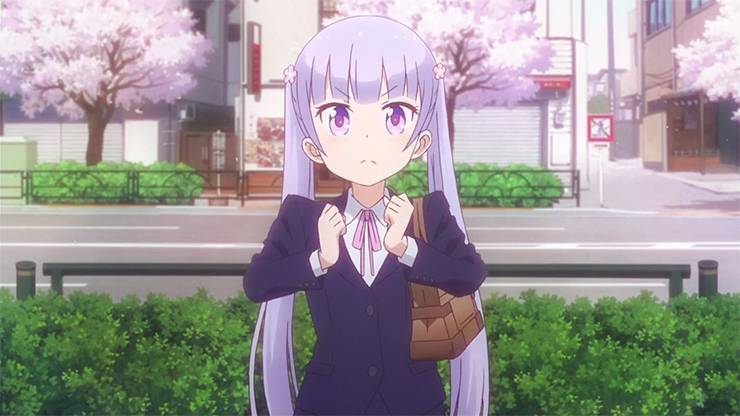 New Game! is a CGDCT anime that follows a girl called Aoba, as she starts her first day working at a video game company that developed her favourite childhood series. Fresh out of high school, she's both excited and nervous to be working on the next instalment in the franchise, as she gets to grips with her new office environment and the numerous challenges of game development.
Being a CGDCT anime, you can expect to see a proportional amount of fluffiness and adorableness that inevitably oozes from this genre however one of the main reasons I like this show so much is that it does a respectable job of depicting the real-life struggles of game development – without ever becoming too dark or depressing; providing a fun, if not slightly skewed, look at the world of game making.
5. Poco's Udon World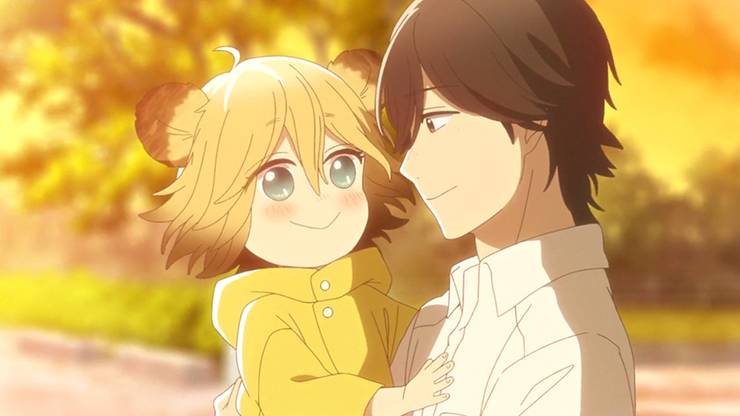 Poco's Udon World tells the story of a 30 year-old web designer who takes a leave of absence in order to return to his hometown and sort out his family's affairs. While reminiscing about his childhood, he stumbles upon a small boy who turns out to be a shape-shifting tanuki!
He names the boy Poco and, through the time they spend together, he begins to recall his own past, and the relationship he had with his late-father. If you've seen Barakamon or Sweetness & Lightning then this anime will give off as very similar vibe.
The bond its two main leads share is nothing short of adorable and each episode will leave you with a warm and cosy feeling. It's a wonderfully charming series, with a likable cast of characters and a strong message of familial love.
6. Somali and the Forest Spirit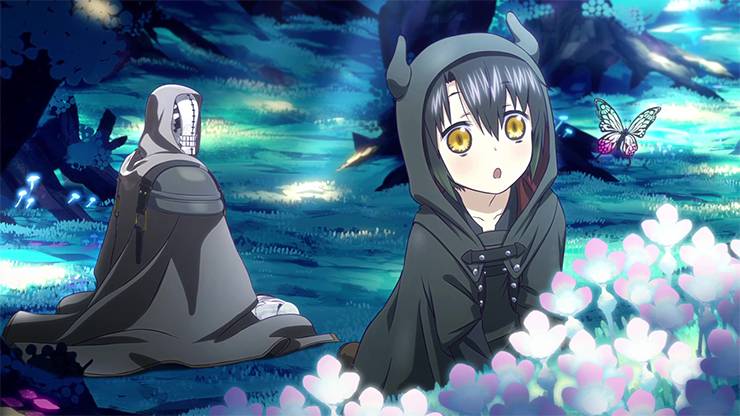 Somali and the Forest Spirit is another recent anime – that takes place in a world where human beings have been persecuted to the point of extinction, where a forest golem is surprised to find a human child alone in the woods.
Taking the child under his protection, the two travel through beautiful and dangerous lands in the hopes of finding Somali's parents. This one has a slightly darker tone to it, given the numerous dangerous situations Somali is put in, however the overall atmosphere is one that is very warm and fluffy so I think it's an appropriate inclusion here.
If you're looking for a relatively light-hearted adventure anime, with a compelling cast of characters and an engaging story, then I'm certain you'll enjoy this one.
7. Is the Order a Rabbit?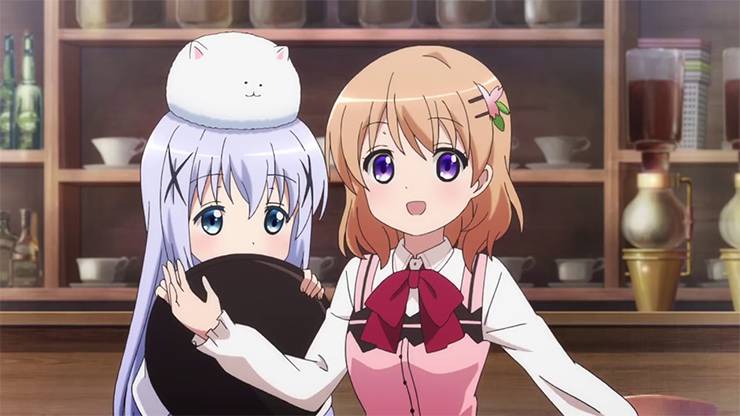 Is the Order a Rabbit is about as pure as a CGDCT anime can get. The story follows a girl called Kokoa as she arrives in a new town in order to a attend high school. After getting lost, she pops into a cafe called Rabbit House which turns out to be where she'll be living.
Working as a waitress for room and board, Kokoa quickly befriends the granddaughter of the cafe's founder, as well as another part-timer and two other waitresses from rival cafes; cute and hilarious antics ensue.
Is the Order a Rabbit does nothing new for the CGDCT genre; what it does do however is distil the formula to its most concentrated and purest form to create a wholesome experience unlike any other. It's a sweet and easily digestible show that's guaranteed to put a smile on your face, no matter how bad you're feeling.
8. School Babysitters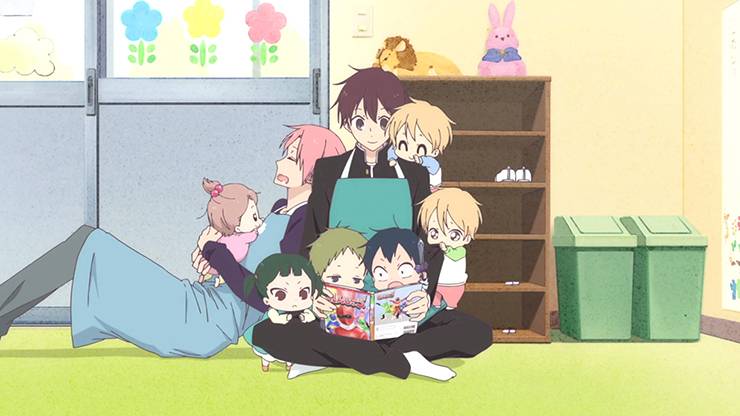 School Babysitters tells the story of a teenage boy who loses both of his parents and must adjust to his new life as the guardian of his younger brother. While attending their parents' funeral, they're approached by a chairwoman of an elite academy who offers to take them in, providing he helps run the school's babysitters club for the staff's children.
School Babysitters is the kind of anime that's deceptively good. While its visual presentation leaves a lot to be desired, its story and characters are so compelling (minus one character) that they more than make up for any technical shortcomings.
It's a fun slice of life anime that isn't afraid to show just how disgusting and troublesome young children can be, whilst also depicting heartfelt scenes that are genuinely touching.
9. Interviews With Monster Girls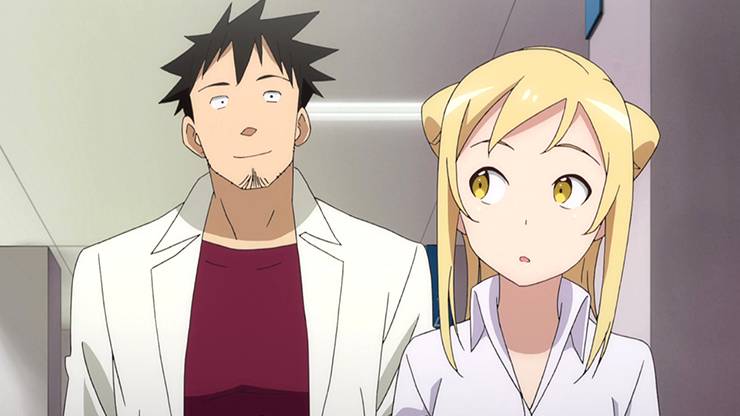 Interviews With Monster Girls is an anime I've been meaning to talk about for a while, so I'm glad that I'm finally able to. The story revolves around a high school biology teacher with a deep fasciation for demi-humans; half-human, half-monster hybrids that have integrated into human society.
To fulfill his goal of learning more about them, he conducts causal interviews with the girls to learn about their daily lives and habits. It's a straightforward plot but one that works surprisingly well – as it's fascinating to learn about each of the monster girls' individual traits and the hurdles they have to overcome in order to adapt to human society.
Basically, if you liked the monster girl aspect of Monster Musume but you want something more wholesome then this is the anime for you!
10. The Helpful Fox Senko-san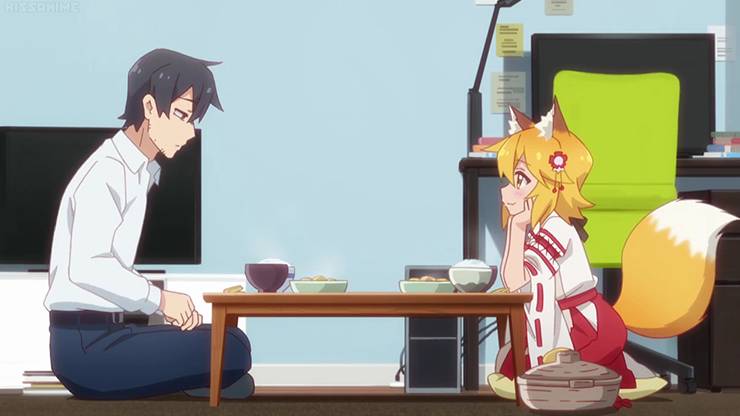 The Helpful Fox Senko-san follows the life of a Japanese salaryman who is perpetually stressed out by his work. This stress manifests itself as darkness within the body that can bring one's life to ruin. Fortunately for him, an eight-hundred-year-old fox deity called Senko-san volunteers to take care of him; eager to help heal his exhaustion.
This anime is nothing but pure, unadulterated fluff. Seriously, look at how fluffy Senko-san's tale is – you just want to floof it! I cannot think of an anime more appropriate for this list, given that it's the embodiment of relaxation.
Each episode will leave you feeling rejuvenated, as if you were being pampered at a spa, thanks to its warm and cosy atmosphere. If you're feeling under the weather, then this is the perfect anime to watch!
11. Konohana Kitan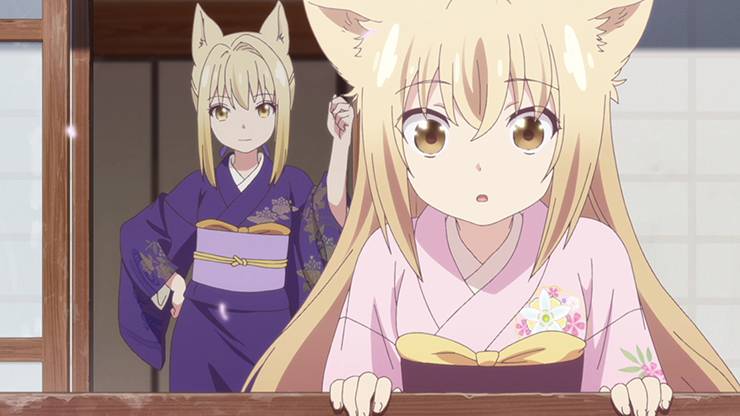 Konohana Kitan tells the story of a cheerful fox girl as she starts working as an attendant at a traditional hot springs inn. While her eagerness proves to be more of a hindrance in the beginning, her co-workers, along with the inn's guests, soon warm up to her playful nature as she steadily picks-up the trade of an inn attendant in a bustling village of spirits.
There's something so innately soothing about watching this anime, as we get to watch these characters learning to work alongside one another whilst attending to their guests care and wellbeing.
The anime also does a good job of leveraging its traditional Japanese and fantasy setting to tell a variety of stories pertaining to their guests and the problems they're facing. It's heart-warming, it's pleasant and above all it's very cute!
12. Tamako Market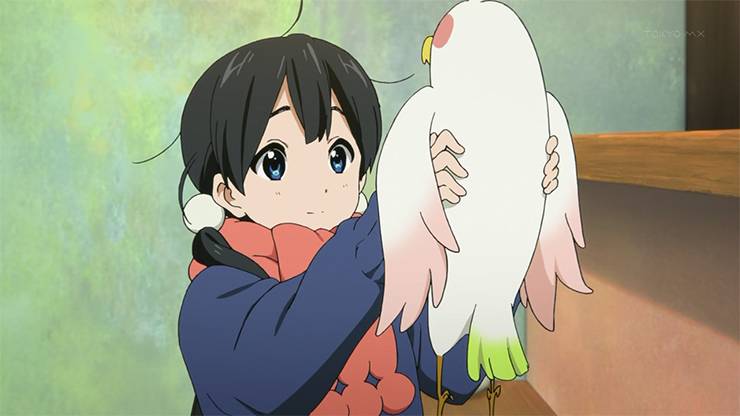 Tamako Market is a KyoAni show that doesn't get as much love or attention as it should, so what better way to end this list than by talking about it? The story revolves around a happy-go-lucky mochi-maker's daughter called Tamako who stumbles upon an exotic talking bird that's travelled a great distance in order to find a worthy bride for his land's prince.
He takes up residence with Tamako's family; becoming the shopping district's beloved mascot and following Tamako as she goes about her daily life. Tamako Market is a laid-back slice of life anime, with some quirky humour thrown into the mix; featuring a loveable cast of characters and KyoAni's signature character animation.
It's not going to win any awards for its writing but it's still an enjoyable show that's worth giving a shot! Its sequel film, Tamako Love Story, is also worth checking out – especially if you're looking for a more conclusive end to the romantic subplot that is barely developed in the main series.
That is it from today's post on Top 12 Most Wholesome Anime To Lift Your Spirits. If you do not agree with the points in the post and have some of your own opinions, share them with us in the comments section down below. Keep visiting Animesoulking for more information about Anime and Manga.
Also, Read:
Chandan is the writer of "Top 12 Most Wholesome Anime To Lift Your Spirits". Also, Connect with me on YouTube and Facebook.