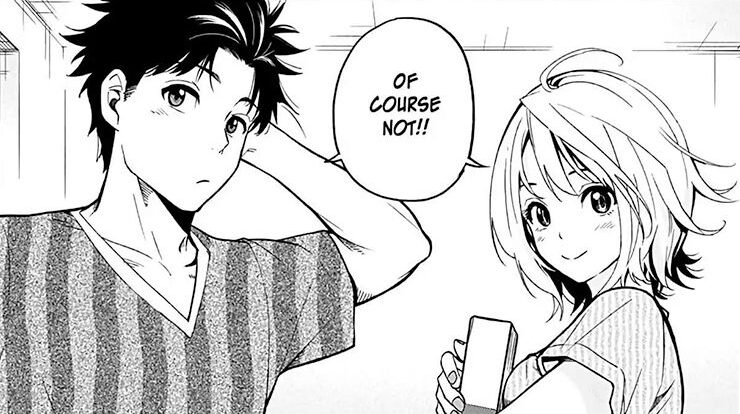 Top 10 Best Romance Manga With Step Sister – Hey guys!. In this post, I'll be discussing a list of Top 10 Best Romance Manga With Step Sister. These are romance manga recommendations with stepsister. Just like a wise man once said, if it's not blood-related, it's free to be dated. Well, let's go to the list.
10. Ano Oni Kyoushi ga Boku no Ane ni Naru n desu ka?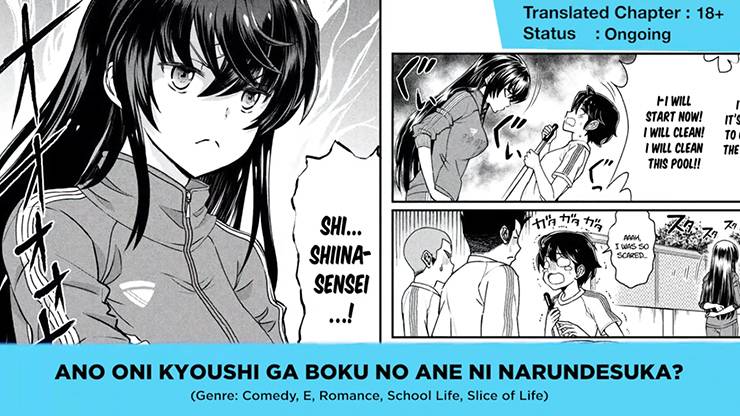 Kazuki is initially overjoyed at the news of him having an older sister, due to his father remarrying, and his new mother has a daughter. That is, until he finds out that his new sister is actually, his school's strict and scary PE teacher, Shiina-sensei.
His imagination is shattered and he become scared by this, add to that their parents leave on a honeymoon and left them by themselves. But he later finds out, that Shiina-sensei is completely different from his strict teacher persona. At home, she is really clingy and quite clumsy…
9. Saikin, Imouto No Yousu Ga Chotto Okashii N Da Ga.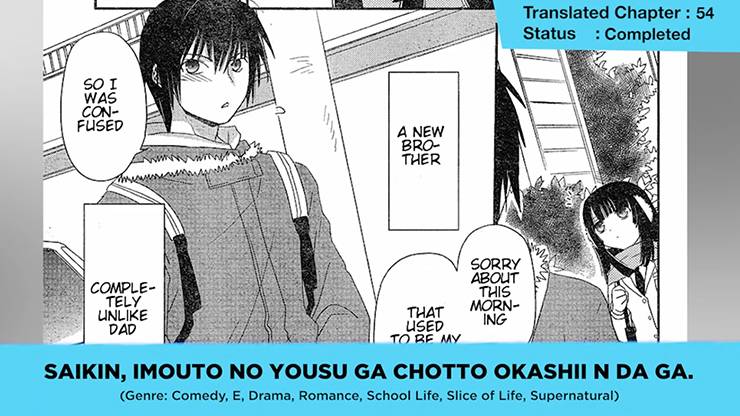 High school girl, Kanzaki Mitsuki, just got a new older brother, named Yuuya when her mother remarries a guy with a son. Soon after, her stepdad gets transferred overseas and her mother follows him there, leaving Mitsuki alone with her new stepbrother.
She is really cold towards her stepbrother and doesn't want to open up, until one day, an angel-like ghost who claim to love Yuuya possessed her, and she is forced to do a certain task…. ( ͡° ͜ʖ ͡°)
8. How to Discipline Shishunki-chan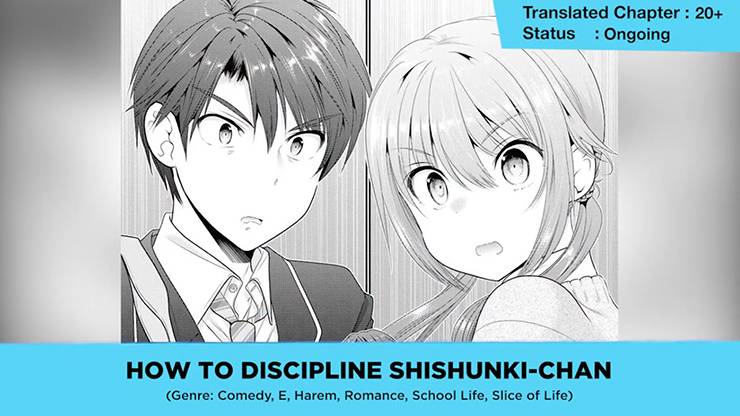 A Story about Kousuke, a typical high school boy who meets Kanon, a girl who's immersed in reading a book on the street. They have quite, an impactful meeting. Kousuke parents got remarried and he's gonna have a stepsister.
To his surprise, his step sister is Kanon, the girl whom he meets before. Kanon already falls for Kousuke and she's gonna do everything to get his attention.
7. Gal Kazoku
This one is a oneshot. Kazuki's dad just got remarried and now he meets with his new family at the restaurant. He has a new little sister who only has one year age different with him, and what's more, she is really cute!
Kazuki will have to suppress his feeling for his new little sister while they are living together under one roof.
6. Me and Big Sister's Marriage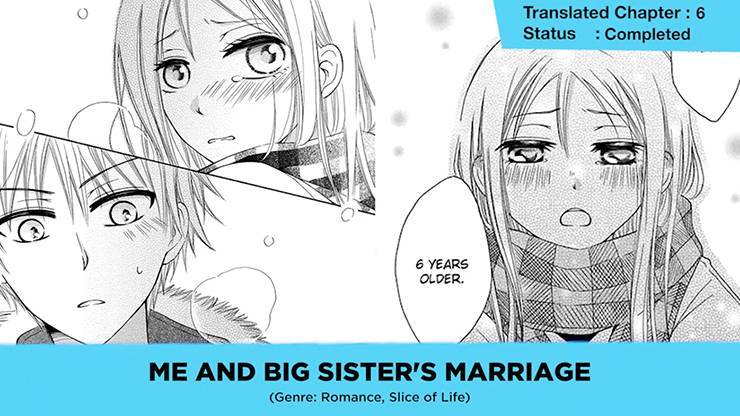 Nao is head over heels with his stepsister, Suzu, but she only sees him as a little brother. Fast forward when Nao is in high school, he still doesn't give up and aspire to win his stepsister's heart. Will Nao finally be able to win her heart?
5. My Stepmom's Daughter Was My Ex-Girlfriend
Imagine your ex-girlfriend becoming your stepsister… Hmmmm….. ( ͡° ͜ʖ ͡°) Irido Mizuto got a new stepsister after his parent got remarried, to his surprise, his stepsister is his ex-girlfriend!! They were lovers in middle school and breaking up on graduation day over disagreement on trivial things.
They are still bitter about the past, and now they're bickering to argue who's gonna have a higher position over each other.
4. The Twins' Circumstances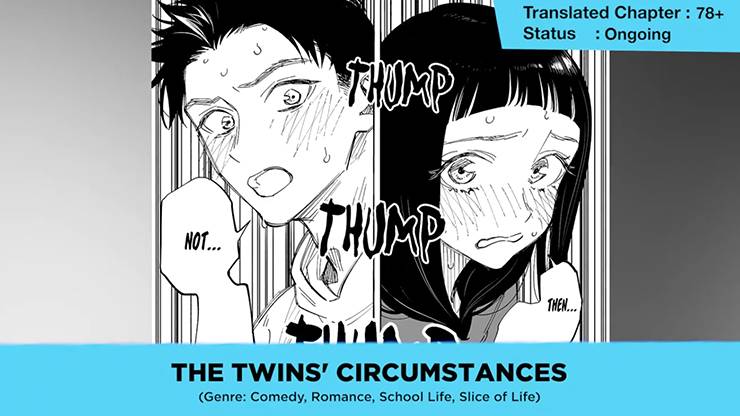 Hmmm… this one is not exactly stepsister, but I decided to put it anyway. Kouki and Nao are siblings that harbor forbidden feelings for each other that they're not allowed to express since they're siblings. But one day their mother blurted out that Kouki was adopted and he is actually his father's best friend's son.
Now that they find out they are not actually blood-related, their feelings they are suppressed for so long finally come out little by little.
3. Eromanga-sensei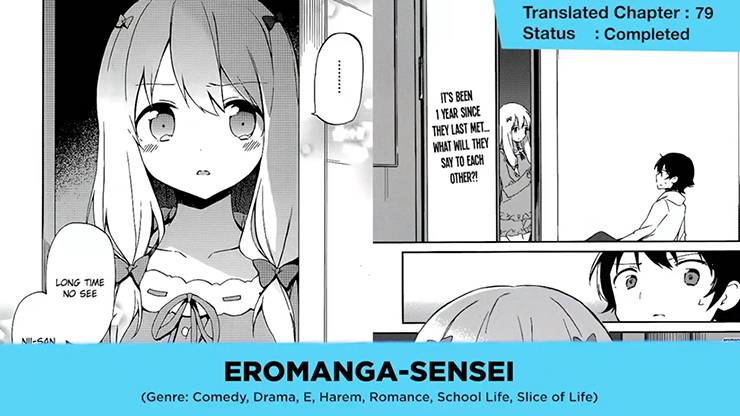 Izumi Masamune has a hikikomori stepsister, who hardly come out of her room, named Sagiri. Due to some circumstances, they are living on their own, and he has to do every house chores on their house while hoping he can get along with his stepsister.
He also earn money by writing light novels and he works together with eromanga-sensei, the one doing the art for his light novels. Later he finds out that the eromanga-sensei is actually his stepsister Sagiri. And after that, they finally begin interacting with each other.
2. Domestic Na Kanojo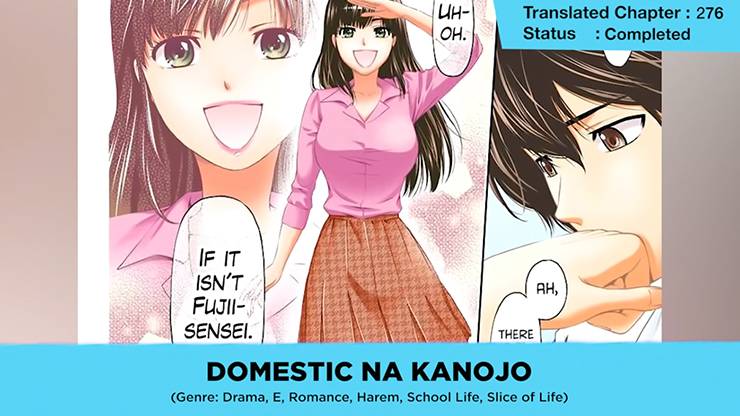 Oh man… This manga is quite.. something… hahaha…. A story about Natsuo who has a crush on his teacher, Hina. He attempt to forget his feelings and go to a mixer. There he met with Rui Tachibana who resemble a little bit with Hina.
Rui asks Natsuo to sneak out and she has a certain request with Natsuo ( ͡° ͜ʖ ͡°) Later, he finds out that his crush, Hina and the girl he met before, Rui will become his stepsister and become a family. For anyone who has not read this yet, I don't want to spoil anything.. but… This manga will take you on a wild ride…..
1. Binetsu Kuukan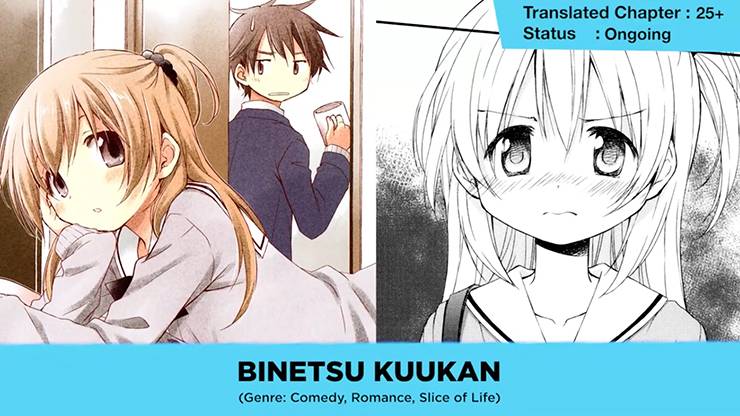 Akasegawa Naoya's mother remarried recently, and he suddenly finds himself trying to get along with his new stepsister Amane. She is around the same age as him, and he can't quite get along with her.
But eventually, they will open up to each other, and the progress of their romance is quite nice… This one is my favorite, but it only updates 3 chapters per year hahaha….
Stepsister… It's really an exciting scenario to imagine, because there are a lot of heart-pounding scenarios in this trope.
That is it from today's post on Top 10 Best Romance Manga With Step Sister. If you do not agree with the points in the post and have some of your own opinions, share them with us in the comments section down below. Keep visiting Animesoulking for more information about Anime and Manga.
Also, Read:
Chandan is the writer of "Top 10 Best Romance Manga With Step Sister". Also, Connect with me on YouTube and Facebook.