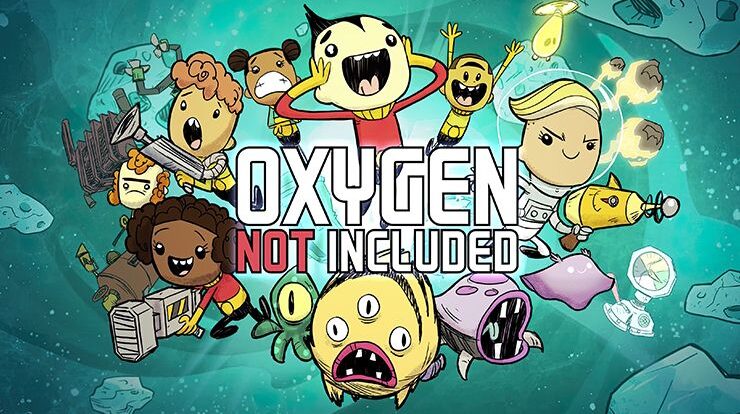 Top 10 Best Sandbox Games You Definitely Need To Play – Hey guys!. In this post, I'll be discussing a list of Top 10 Best Sandbox Games You Definitely Need To Play. We'll be covering a crazy species of games that let us do anything and everything that we want. Well, mostly. Well, let's go to the list.
10. BONEWORKS – Released on 10 Dec 2019 on PC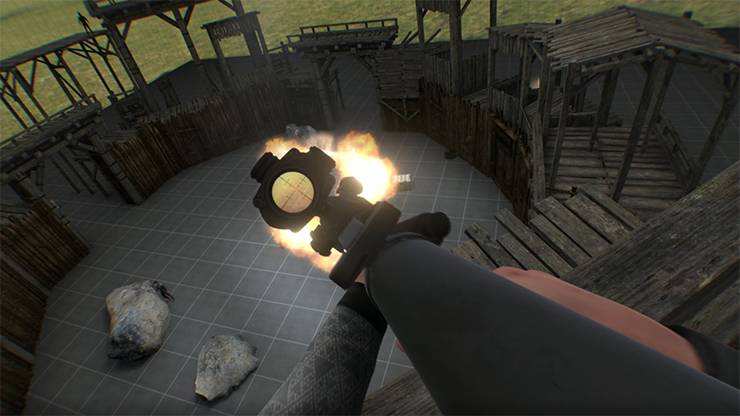 BONEWORKS is a first-person shooter VR game released by Stress Level Zero. The publishers can feel you! Hehe! Jokes apart, the game is set in an open world where the players can execute realistic physics. You can complete the missions by taking parts in combat or solving puzzles. Whatever the situation demands!
As the game is played wearing a VR headset, everything seems to be real. Just like in real life, you can pick up small cups and items quite effortlessly while lifting up heavy items will require more effort. Similarly, combats are much more difficult than other games, and much more exciting at the same time!
9. Poly Bridge 2 – Released on 28 May 2020 on PC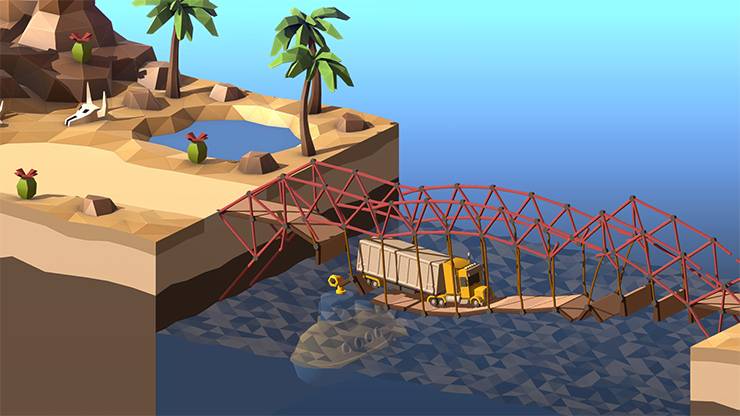 Let me tell you a real-life story. Earlier, I used to boast of my high IQ and problem-solving skills. And when I say I boasted, I mean it. And then I played Poly Bridge 2. Now, I get panicked even if I misspell a word. LOL! Well, that's the kind of difficulty the game brings.
In the game, you need to create a bridge between two places named A and B. And to do that, you must solve interesting puzzles using your brain. But wait! Can you solve them all using your 1300-gram brain? I don't think so! Hehe. There are six different worlds with 16 levels in each. The task is big and your brain is small. What will you do?
8. PC Building Simulator – Released on 27 March 2018 on PC/PS/Xbox One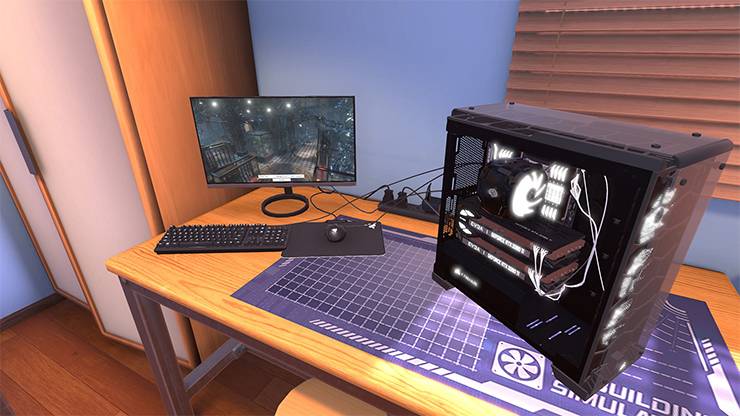 The simulation strategy video game is a perfect one for PC builders, designers, and gaming enthusiasts. In other words, it is perfect for you. LOL! The game includes three modes; the career mode, the free-build mode, and the how to build a PC mode.
Each mode requires a different playstyle so get ready to show them your versatility. And yeah, if you think you are a pro in the game, why not compete in esports and test yourself against real-world players? There's a lot to earn as well! Hmm hmm
7. The Sims 3 – Released on 2 Jun 2009 on PC/PS/Switch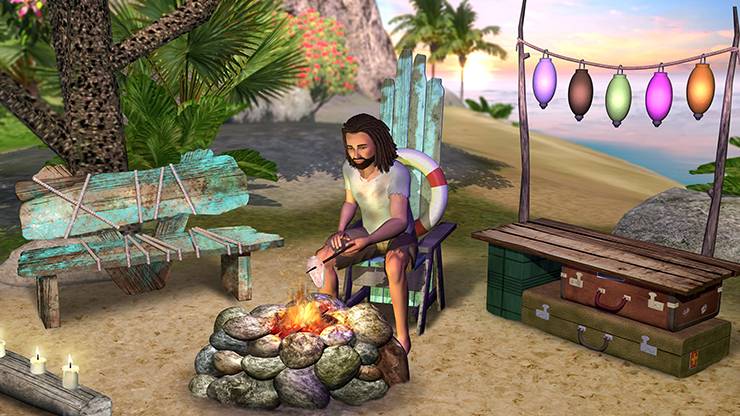 You know? I first found the sims series while looking for a romance game. Then I was desperately single. Hehe! Though my relationship status hasn't changed yet, now I don't have to look out for other romance games, all thanks to the Sims series.
The Sims 3 is the third sequel to the series and is even better than its elder brothers. Haha! In the game, you will be controlling the actions and fates of in-game characters, the SIMS. The third part also allows you to watch your neighbors move around the larger open world without any loading screen.
A new design tool, the create-a-style tool, is introduced with which you can redesign any object in color, patterns, or material. Explore the city, make new friends, do hookups, and do everything you want to do in your real life.
6. Wobbly Life – Released on 9 Jul 2020 on PC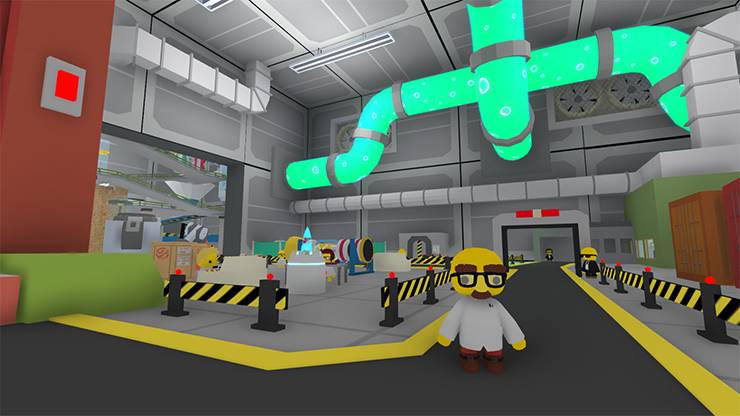 I always wished I could just live like a cartoon in a world full of cuteness and charm. But that's a fantasy, right? And fantasies don't come true. Well, playing the Wobbly Life may make all your wishes come true. This lively open-world sandbox has all that you have been doing in your dreams. No, not the bad dreams.
In the game, you can play either with your friends online or in the local co-op and explore the beautiful wobbly world as you want. Discover jobs, complete side quests, or follow the story mission, do whatever you want to!
5. Rec Room – Released on 1 June 2016 on PC/PS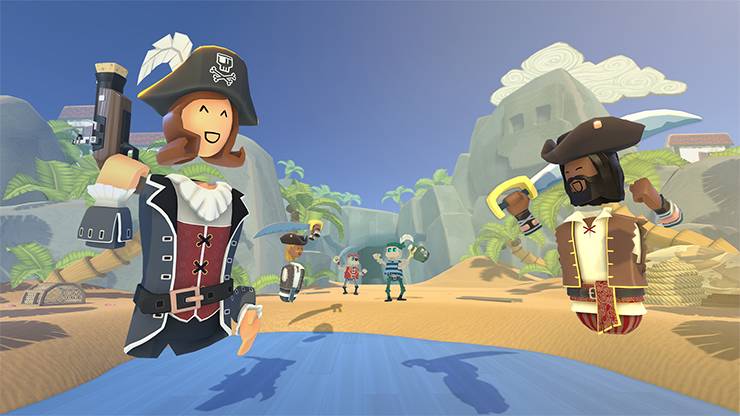 Doesn't it sound like the recording room? The game brings all the spices of virtual reality with an integrated game creation system. I mean, for real. Wow! In the game, there is a hub room that reminds you of the lobby of the YMCA or other recreational centers. The room consists of different rooms that lead to various underlying games and user-generated hub rooms.
Also, you can play the game with or without the VR headset. The former gives you a much more realistic feel while the latter is ready to amaze you. You will also need two-hand held motion controllers to pick up objects, weapons, and other items in the game world. It's simple but complicated. I just can't explain. Why don't you go, play, and know?
4. Oxygen Not Included – Released on 15 Feb 2017 on PC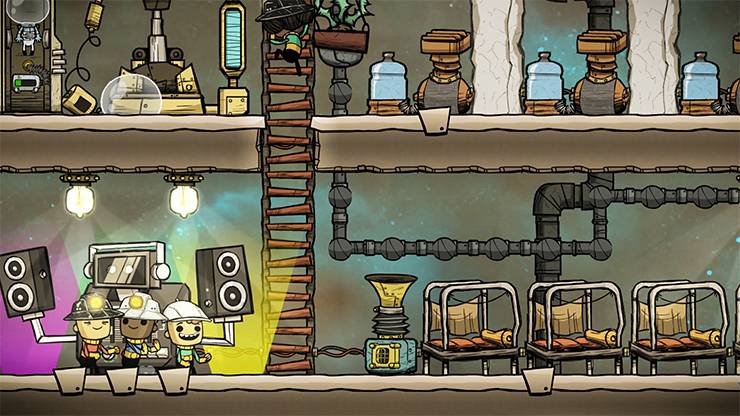 Oxygen not included is a survival simulation game that is all set to bring the scare out of you. And believe me when I say this. In the game, you will be controlling three colonists, referred to as duplicants, who are stuck in an asteroid with isolated pockets of breathable atmosphere.
You don't know how, but you must keep them alive as they try to create a sustainable makeshift space colony. Monitor their hunger, waste, and oxygen levels and assign them different tasks to keep them alive. But remember, one cannot survive for long without oxygen. Not even these duplicants!
3. Minecraft – Released on 18 Nov 2011 on PC/MacOS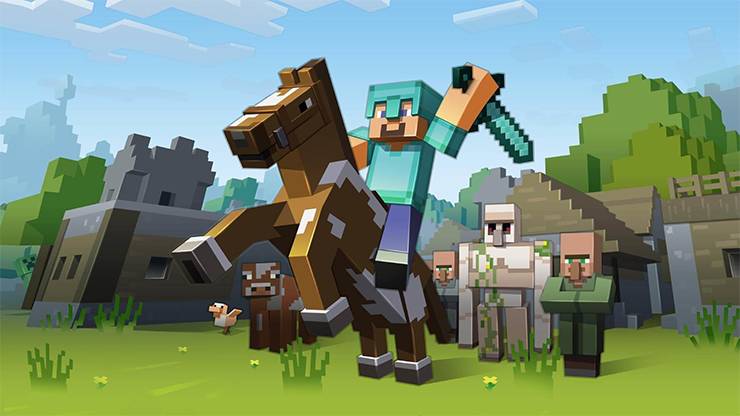 Who doesn't know about the most popular sandbox game available for PC? The game is a pure sandbox game published by Mojang. Even the publisher sounds quite unique. Following a typical sandbox game, the game allows you to do almost anything you want in the game with no missions, no objectives, and no story. There will only be you and a vast open-world mainly composed of blocks.
In the game, the player can collect different blocks and create a wide range of structures and experience a real-life thrill. In the meantime, you will also encounter wild animals, humans, and other creatures called mobs to keep yourself alive. Many say that the game physics is completely unrealistic. But for me, I live my real life here. And so can you!
2. The Guild 3 – Released on 14 Jun 2022 on PC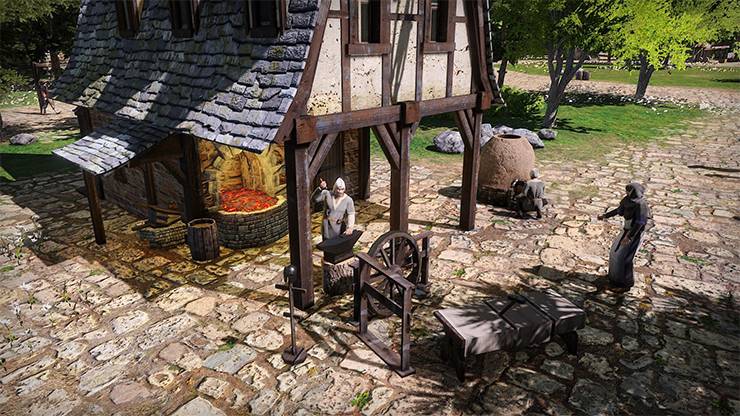 The third sequel of the guild series has been much more exciting than I thought it would be. Seriously! The game takes you long back to 1400, in middle Europe. It's the year when the dark middle ages, dominated by nobles and clergy, ends and a whole new era begins. An era of free cities trading and of free mindset and thinking. But wait for a second! What's your role in all this?
In the game, you will be controlling an avatar and you must make everyone feel your presence in this golden age. Guide your avatar and its dynasty to acquire health and wealth either the good way or the bad way. Whatever you like! Start romances, make trades, kill enemies, or bribe officials, everything is fair here! I know I can't create a dynasty in my real life. That's why I am the king in the game! Haha!
1. Pocket Tanks – Released on 26 Oct 2011 on PC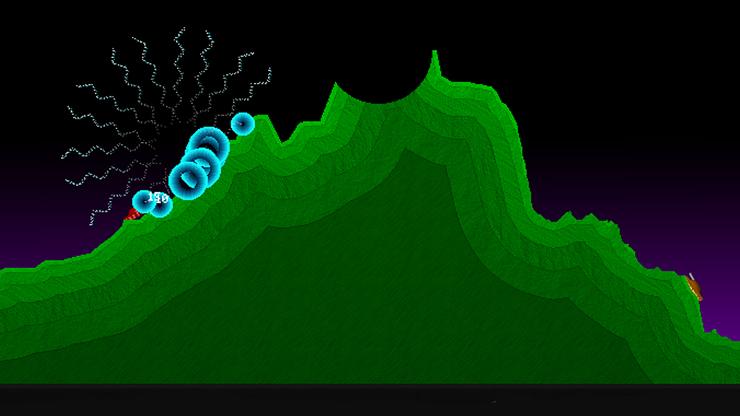 Pocket Tanks is a computer game that allows two players to take part in intense tank battles and get the triumph. The game includes tons of amazing weapons ranging from simple explosive shells to destructive homing missiles. Use them when you want along with moving your tank.
In the game, you will need to destroy your opponent's tanks using high-class weapons and your sharp strategies. Hide in bunkers, put yourself on pedestals, or sneak through tunnels, you can do everything you want.
That is it from today's post on Top 10 Best Sandbox Games You Definitely Need To Play. If you do not agree with the points in the post and have some of your own opinions, share them with us in the comments section down below. Keep visiting Animesoulking for more information about Anime and Manga.
Also, Read:
Chandan is the writer of "Top 10 Best Sandbox Games You Definitely Need To Play". Also, Connect with me on YouTube and Facebook.