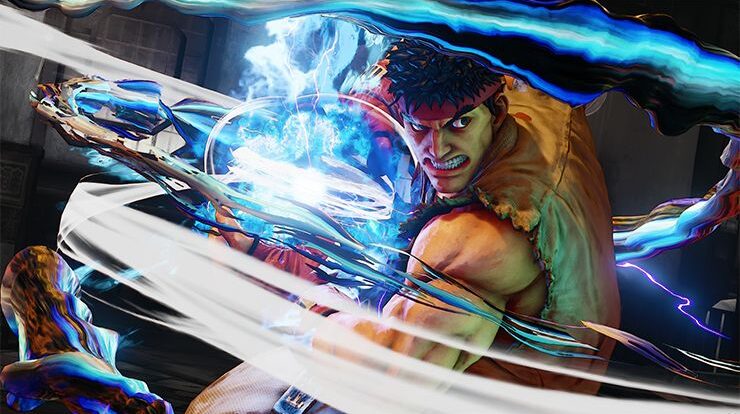 Top 10 Best Fighting Games On Steam – Hey guys!. In this post, I'll be discussing a list of Top 10 Best Fighting Games On Steam. Looking for a way to get all your anger and frustration out? We've got you! Presenting you the best fighting games for PC, PS, and Console. So, let's get started.
1. TEKKEN 7 – Released on 18 February 2015 on PC, PS, and Xbox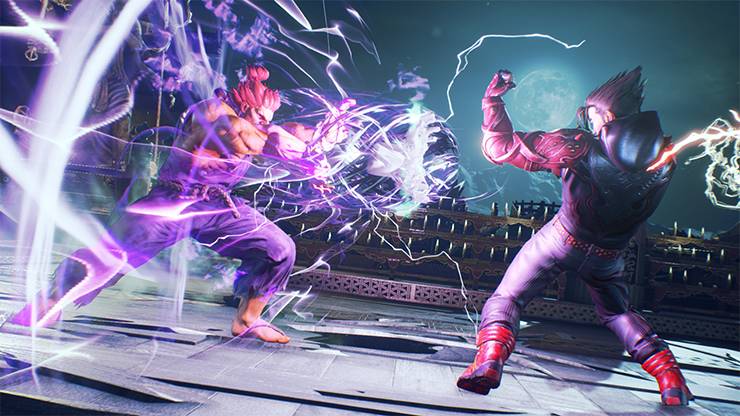 Get ready to relive the final battle between a father and his son with this legendary fighting game, for the last time possibly! Bandai Namco Entertainment have been ruling the fighting genre in the gaming industry for decades and no one can doubt the fact that Tekken has been one of its best series so far.
This 7th mail installment in the series brings the same craze, with advanced action and polished gameplay. The game focuses mainly on 1v1 battles and incorporates different fighting systems such as Rage art, Power Crush, and Screw Hits to give you an authentic, stylish, and animated combat experience!
The game has also retained its multiplayer mode but this time you can decide which side of the screen your player will be. Something new! Movement mechanics have also changed a bit similar to Tekken Revolution which not only feels better but also brings back nostalgia!
2. Street Fighter V – Released on 16 February 2016 on PC and Playstation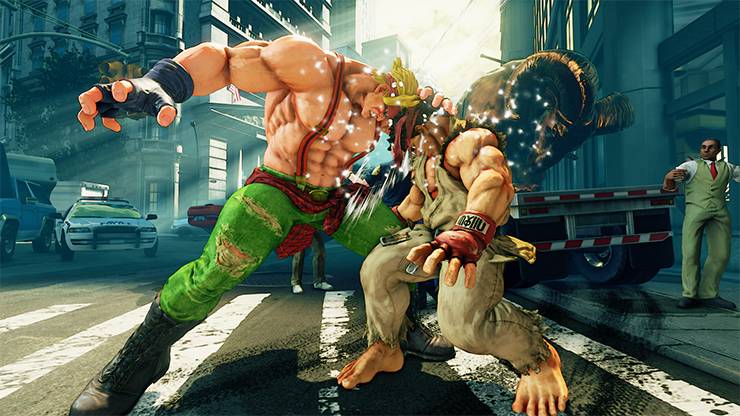 UFC is good, WWE is decent too! But for me, nothing matches the intensity of those reckless street fights where one fights for his survival. Now you can feel that same recklessness with this side-scrolling fighting game from Capcom. The gameplay of the game remains the same as its predecessors and allows you to take part in 1v1 2D fights against different kinds of opponents.
Here, you can choose one of the 16 total characters in the game to be your player, 4 of whom are exclusively new. Fighting can be done by landing a variety of attacks on your opponents and using special moves to knock them down. The special V-Gauge has also been introduced that builds slowly as the player lands different attacks.
When the gauge is full, the player can either land a special move or perform a combo of super moves known as criticam arts to knock down the opponent. But make sure you stay alive till the gauge goes full!
3. Marvel vs. Capcom: Infinite – Released on 19 September 2017 on PC, PS, and Xbox
Doing fights is not purely my kinda thing. But watching it? I'm a boss. And I have been a huge fan of this friendly entertaining fighting series between Marvel and Capcom right from when they launched the first installment of their multiversus kinda' of crossover game series.
This one is the sixth of that and hence brings to you advanced, polished, and enhanced fun, haha! In the game, you can choose two characters from Marvel Comics and Capcom Universe to compete in tag team matches against other players.
Unlike its predecessors, the character assist system has been removed and is replaced by tag combos, which is kind of similar! A unique feature of including Infinity Stones have been added to the game which when used bestows players with abilities! Wait, are they the same infinity stones Thanos was looking for?
4. GUILTY GEAR -STRIVE- Released on 11 June 2021 on PC, PS, and Xbox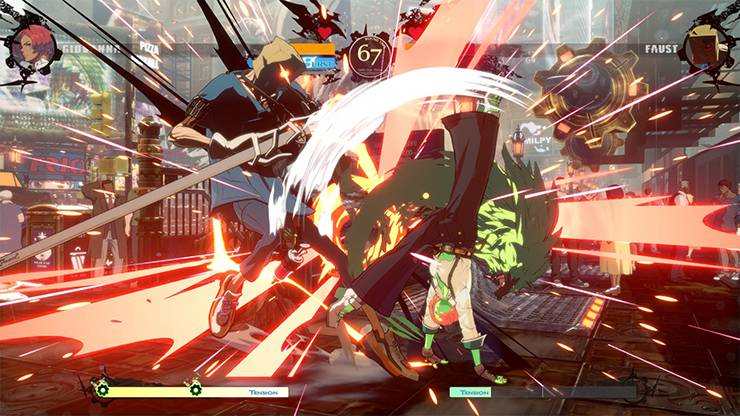 This pure fighting game from Arc System Works surely has to be on our list of the best fighting games! Why? As I said, it's pure fighting, nothing else. The game lets you control your player and take part in an intense combat against other players.
The game uses a six-button layout, five of which are used to land punches, slashes, kicks, and special moves. The sixth button is for taunting and showing respect to your opponents after the fight. another reason why I said it is a pure game! Pressing combo buttons allow your player to make special combo attacks that deal much more damage than the basics.
Although there is also a burst gauge and a tension gauge that enables the player to do something special. But for that, you need to be in the fight for some long! Can you?
5. Injustice 2 – Released on 11 May 2017 on PC, PS, and Xbox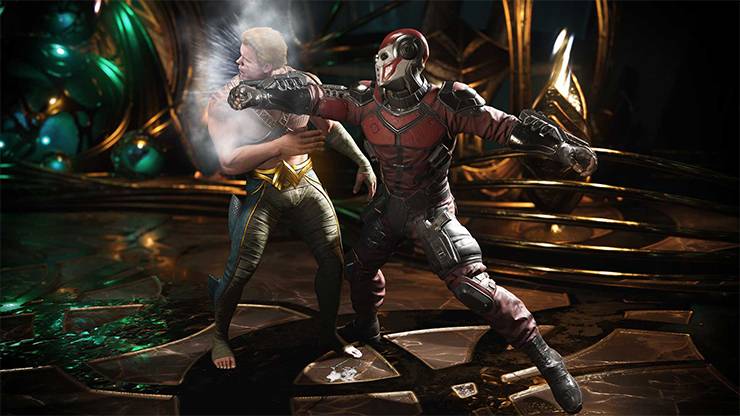 Tell me, when do common men fight? Mostly, when there is injustice done to them! Agree? Something similar also happens in this DC-based fighting game by Warner Bros. Interactive Entertainment. The story of the game centers around Batman and his insurgency's attempt to restore society after the fall of Superman's Regime.
However, some evil forces tempt Batman to free him, with the hope that he'll help the good. But nobody knows what'll happen. Except for the developers, of course, haha! The game incorporates classic one-on-one fighting elements where you take control of one of many characters from the DC universe to fight others.
You can damage your opponents by making single, combo, and special attacks with the appropriate presses on your keyboard or joystick. It's like making superman fly is in your hands, or fingers, haha!
6. DEAD OR ALIVE 6 – Released on 1 March 2019 on PC, PS, and Xbox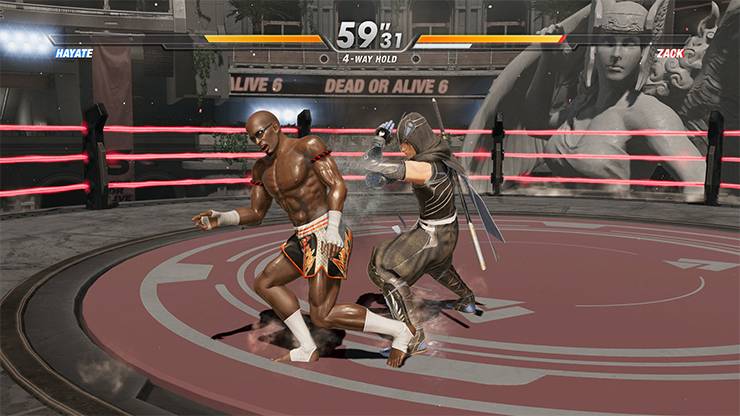 I want him, either dead or alive! That's what those big fat gangsters say when they have a fight. But Team Ninja have made this super fun by introducing this unique fighting game. It incorporates finely polished gameplay, exclusive battle arenas, and traditional MMA kinda fights.
The game also has some super-friendly tutorials that help you understand the mechanics of the game in the easiest way possible. Also, you can see slow-mo cuts and visible damage markers on the fighters' bodies during the course of the game that gives you an extra bit of authenticity.
In this 6th installment in the series, costume customization has also been introduced that helps you style your player in your way! Blood sheds, broken teeth, and visible scars are all there! As if they are real!
7. Mortal Kombat 11 – Released on 23 April 2019 on PC, PS, Xbox, and Switch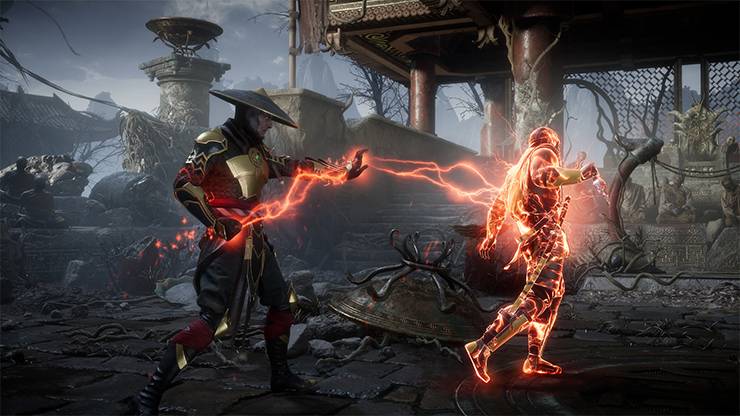 Combat has gone super intense with this eleventh installment in the Mortal Kombat series as gameplay, story, and obviously combat has been improved at its best. This legendary fighting game runs on the heavily modified version of the Unreal Engine 3 to give you the best gaming experience ever.
Talking about the gameplay, the old classic, or say ritualistic fighting style has been incorporated as the players take one-on-one battles with others in MMA-type fights. Two special moves, Fatal blows and Krushing blows, have been introduced in the game.
Fatal blows are special blows that deal heavy damage but they only become available when the player's health goes down below 30%. On the other side, Krushing blows are special cinematic variation of a move triggered only when certain requirements are met. But do not rely on special moves only, the classic one deals the actual damage too!
8. DRAGON BALL FighterZ – Released on 26 January 2018 on PC, PS, Xbox, and Switch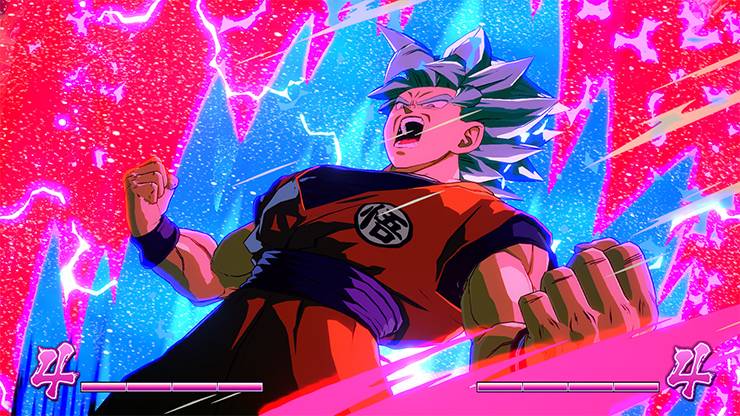 I love dragon fights. Do you? If yes, here is this special 2.5D dragon fighting game for you. Bandai Namco Entertainment must have got the hack to please our emotions because of the way this game feels, ooh! The game is based on the Dragon Ball franchise and asks the player to make a team of 3 characters and find a unique assist for each and then make them fight an AI or human opponent to take on the victory.
Initially, the player controls one of their three characters. However, they can switch to the other two at any point of time during the game as per the requirements. During the fights, the player can land moves and attacks with their characters on the opponents.
In time, they can also call for an assist move in which the other two characters of the team get involved and perform a special move to deal higher damage. To win the game, you must defeat all three characters of your opponent and to lose, yours three must die as well! One thing's for sure, it'll be a long run!
9. Killer Instinct – Released on 29 March 2016 on PC and Xbox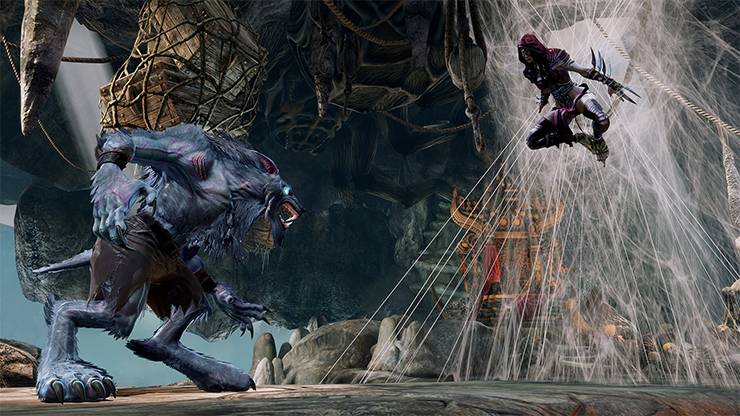 Always remember my one point. When going into a fight, always bring that killer instinct with you! It'll never let you down. But today, I am not talking about that literally killer instinct. I am talking about this amazing fighting game that gives you lots of fun.
Yeah, lots of fun! Incorporating that traditional combo-based mechanics, the game lets you take part in intense and entertaining battles using simple and combo attacks. Personally, I am overwhelmed by the types of attacks the game has, oh, there are so many.
But of all of them, I like that finishing ultra combo where you just have to trigger the move and the rest of the beating is taken care of by your game character. Another interesting feature added is the instinct mode which if powered successfully, allows the player to unlock a temporary enhancement for a certain time. Different characters have different enhancements, so choose wisely!
10. FOR HONOR – Released on 14 February 2017 on PC, PS, and Xbox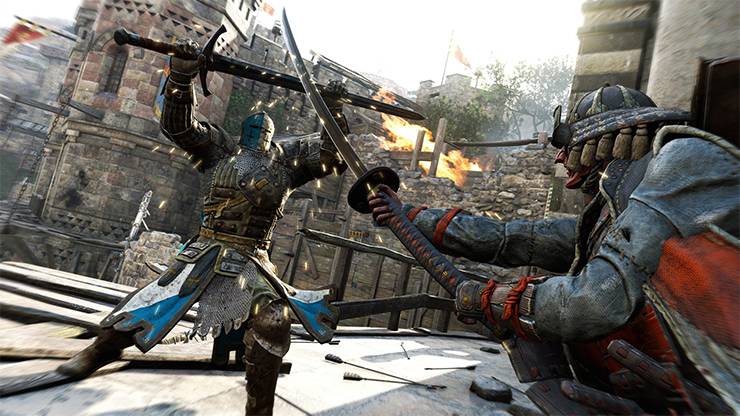 14 February is celebrated as Valentine's Day. But that's for those who have their valentine, right? We are single dude! And that's why Ubisoft released this action-fighting game on this special day, specially for us. In the game, you can control the historical forms of soldiers such as Knights, Samurai, and Vikings and other factions to take part in fierce battles through a third-person perspective.
Each faction has their own weapons, skills, and style of fighting that you can leverage to be ahead of your opponents during the fight. Taking part in melee-based combat, your goal will be to kill as many opponents as you can with your unique weapons.
And when you do that, you get additional perks known as Feats that help you gain additional strength or heal yourself in the middle of the fight. This isn't a fight for money, it's for Honor!
That is it from today's post on Top 10 Best Fighting Games On Steam. If you do not agree with the points in the post and have some of your own opinions, share them with us in the comments section down below. Keep visiting Animesoulking for more information about Anime and Manga.
Also, Read:
Chandan is the writer of "Top 10 Best Fighting Games On Steam". Also, Connect with me on YouTube and Facebook.