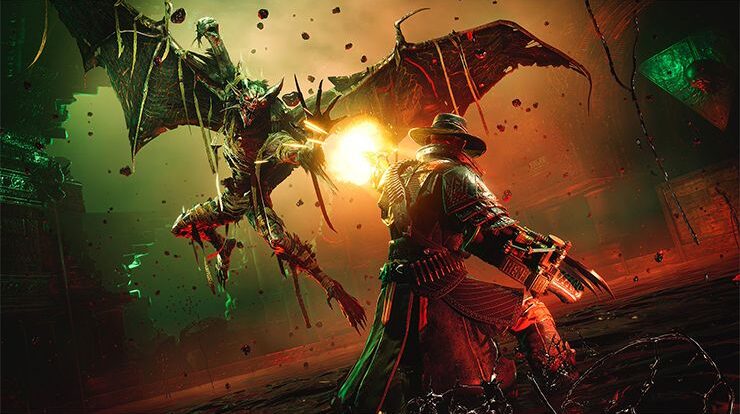 Top 15 New Games of November 2022 – Hey guys!. In this post, I'll be discussing a list of Top 15 New Games of November 2022. I specifically tried to stay away from triple AAA games and dug deep to pull out some promising little indie titles no one else seemed to talk about alongside some double AA titles.
The games presented here are in release order, some of them have demos available on steam. So, let's get started.
1. The Chant | Release Date: 3 Nov, 2022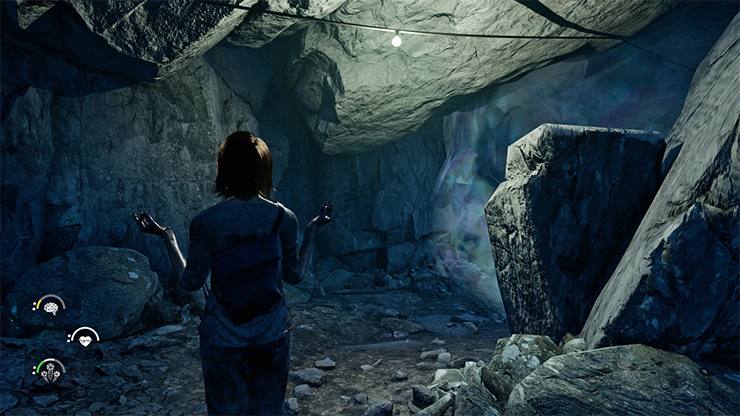 The 3rd of November is packed starting with 3 releases. The first one being the chant, a horror game developed by brass token. This games events play out on remote island were you have to survive against demonic entities after a group chant ritual goes horribly wrong.
This opened up a portal to a nightmare dimension called the gloom. You as a player have to interact with reoccurring characters, unravel mysteries and solve puzzle to reverse the ritual.
2. The Entropy Centre | Release Date: 3 Nov, 2022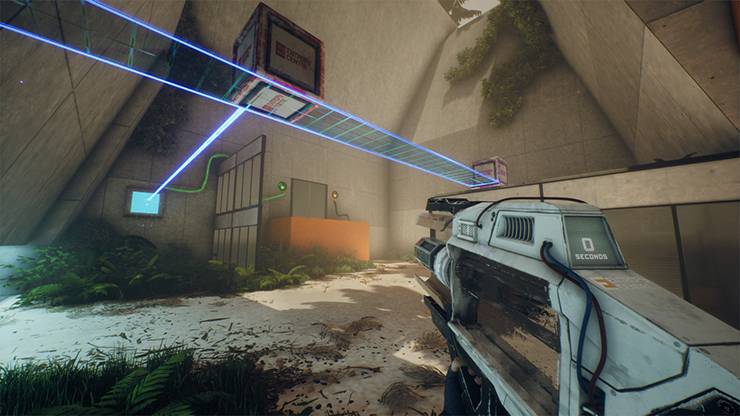 Next up is The Entropy Centre, a puzzle adventure game with slight horror elements similar to portal developed by Stubby Games. A mass exctintion event has set earth atmosphere ablaze and you are tasked with reversing this event by controlling time itself. For this you have to get to the centre of a massive space station orbiting the planet.
Now this might sound easy at first but each room is riddled with challenging puzzles that are solved by manipulating time. This done through talking gun, ASTRA, an AI that can scan an objects spacetime chronology and move it through the past.
3. From Space | Release Date: 3 Nov, 2022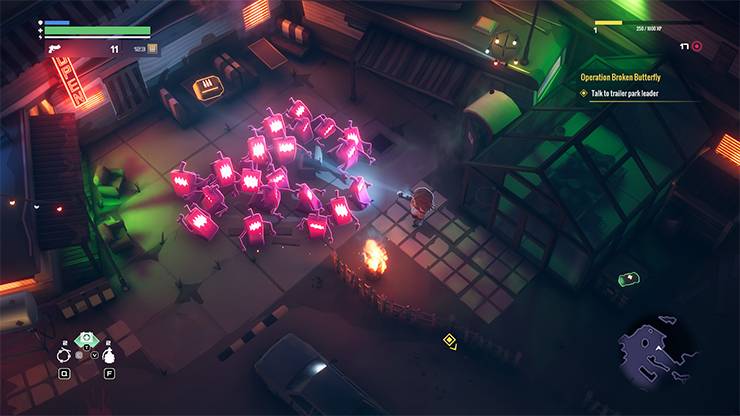 And the last for the 3rd of November is From Space, a coop twink stick shooter developed by Triangle studios. The mission is simple, liberate earth from the alien horde. Pink extraterrestrial being invaded our planet and turned it into a glowing, slime invested world.
But what do you do to clean up this mess? You have plenty of options, be it miniguns, rocket launchers, flamethrowers, grenades or mines, there is a lot of firepower available to you. Each character also comes with a unique ability, and you can also level up and unlock special perks for your character.
4. HARVESTELLA | Release Date: 4 Nov, 2022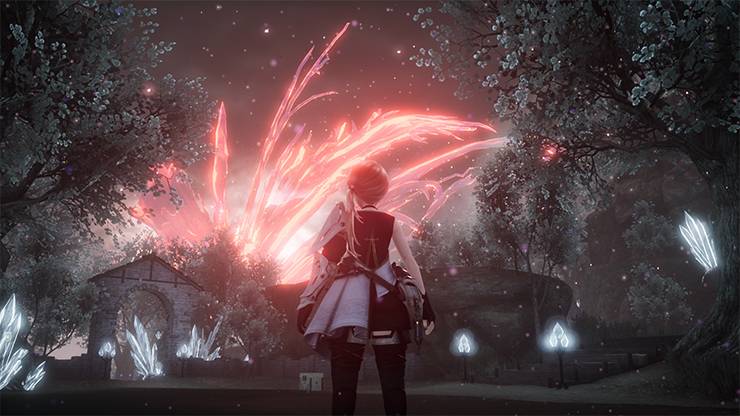 Just one day later on the 4th of november we are blessed with Harvestella, a farming sim, jrpg, crafting game developed by square enix. This title is square enix take on the alchemist game formula fused with elements from stardew valley type games. Decorate your house, gather resources, craft items and explore the world and its inhabitants.
This game also features real time action combat, beautiful, divers environments and a decent variety of enemies to fight. The biggest hook of this game is a death season, the quietus, that visits with each changing season. Plants wither, the dust of death fill the air and monsters become more aggressive.
And since we are a JRPG protagonist, we can´t just ignore this and have to explore the truth behind this disaster.
5. The Unliving | Release Date: 7 Nov, 2022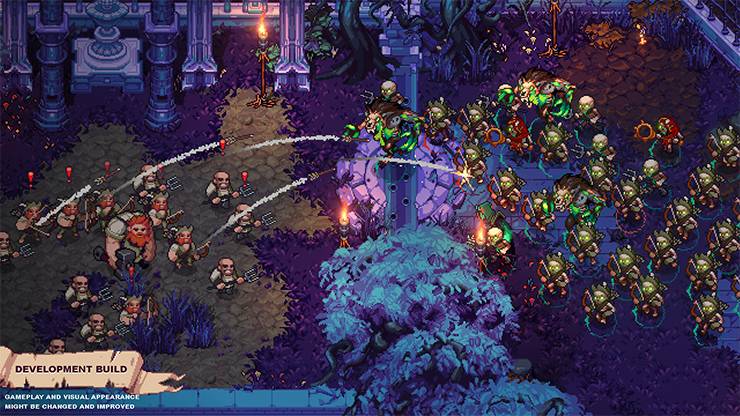 The 7th of November comes with titles that are worth looking at. The Unliving brings us a unique roguelike title that lets you play as a necromancer wielding the might of death itself. Venture into settlements, castles, and cities to wreak havoc with your unholy magic. Each fallen foe can be resurrected and added to your army to create a scourge of undeath on this world.
Your goal to unravel the mysteries of necromancy and become the god of undeath facing numerous challenging enemies and bosses. But failure is only a minor setback. You can deny death itself and come back, always taking a lesson from your last departure.
6. PUTRID SHOT ULTRA | Release Date: 7 Nov, 2022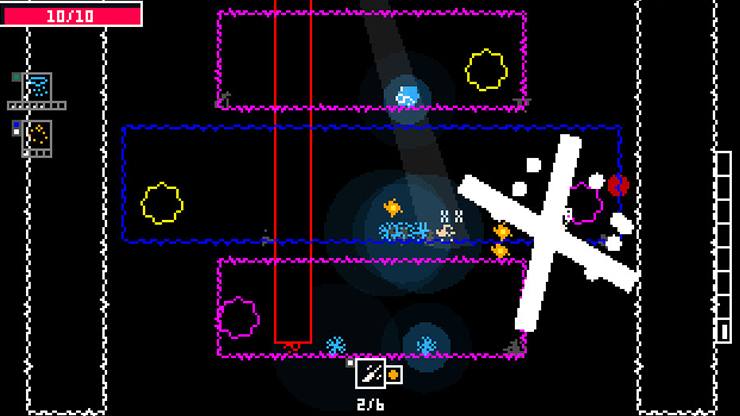 The 2nd game for the 7th of November is Putrid shot ultra, a 2d arena shooter with amazing sound design developed by Abhi Sundu. Blowing up enemies with guns, magic and special abilities in a chaotic roaguelike shoot em up is something that's not done all that often. It borrows elements from vampire survivor in that you have to pick up upgrades to dmg, abilities or new abilities every other stage.
There is not much else to say. Combat is responsive, fun and fast paced. This game has potential to become a massive hit. You can also try the game on steam with a demo available for your enjoyment.
7. Fabular: Once Upon a Spacetime | Release Date: 10 Nov, 2022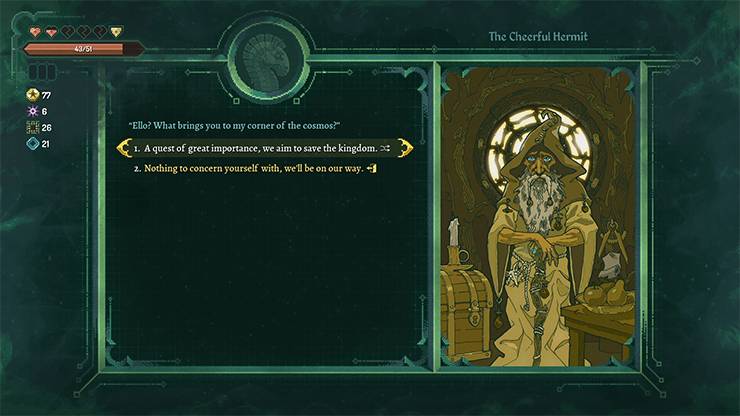 The next titles awaits us on the 10th of November. Fabular: once upon a spacetime is a roguelike, top down, tactical physics based action combat game developed by spiritus games. You play as a knight space ship battling your foes with axes, maces and lasers venturing into deep space to find a better future for your kingdom.
Yes this game combines sci-fi with the middle ages, as noble knights clash in armoured spaceships. Beautiful pixel art and hand drawn illustrations further makes this a unique experience. Upgrading your weapons, shields and equipment as well as managing the resources of your kingdom stand at the centre point of this game.
8. Tactics Ogre: Reborn | Release Date: 11 Nov, 2022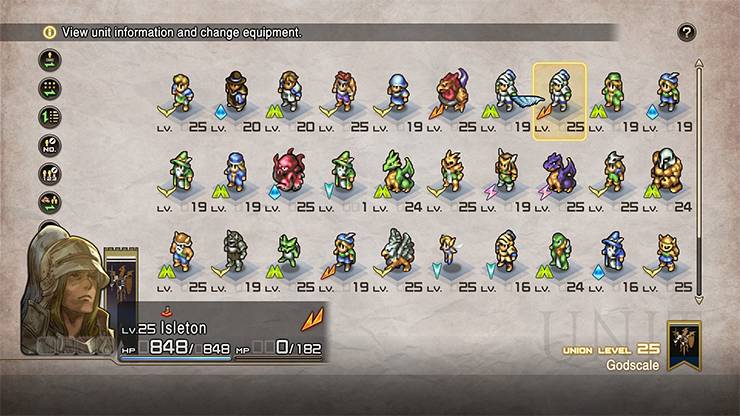 The 11th of November brings us a remake, Tactics Ogre: Reborn developed by square enix. We are looking at a turn based, strategy RPG with a multitude of characters, abilities and classes to customize your army. This game is based on the 2010 release and features improved graphics, sound as well as gameplay design.
Some notable changes are a better AI, a unit-by-unit level system, and fully voiced cutscenes in English and Japanese.
9. Monochrome Mobius: Rights and Wrongs Forgotten | Release Date: 16 Nov, 2022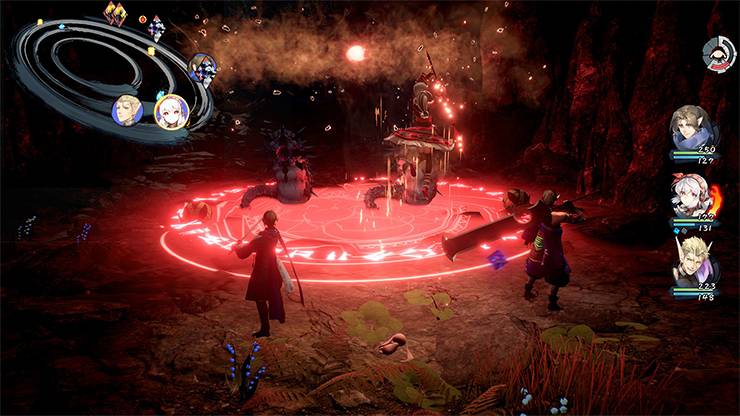 Monochrome Mobius: Rights and Wrongs Forgotten releases on the 16th November and provides us with a JRPG developed by Aquaplus. Beautiful diverse environments with the option to travel on a rideable bird, turn based combat with multiple party members and a compelling story are at the centre of this game.
The unique thing about combat in this one is a circle system in the top left corner of the screen. Performing certain moves pushes you inward which lets you skip the turn order and attack faster. Overall a great looking jrpg to fill in the time between bigger releases.
10. Oakenfold | Release Date: 17 Nov, 2022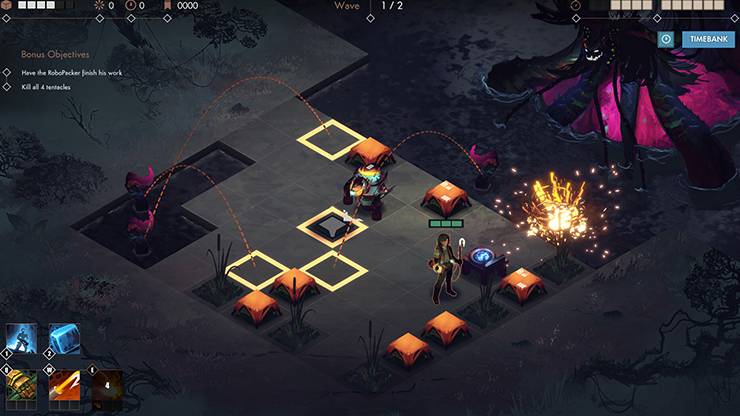 Oakenfold, a turn based, time manipulation puzzle strategy game developed by Rutger van dijk releasing on the 17th of November. In this game you are tasked with killing Monsters wrecking your planet. For this you have to manipulate the battlefield in your favour by shoving, drowning, crushing and confusing your enemies. You also have a timescrubber available to you to redo the stage and turn back time.
Completing a stage more efficiently gives you a higher score which lets you compete vs others. Overall a great looking game for whenever you have some time to spare.
11. The Dark Pictures Anthology: The Devil in Me | Release Date: Nov 18 2022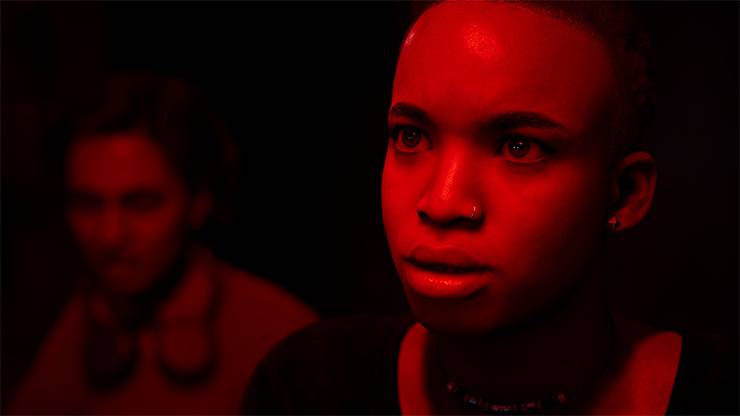 The Dark Pictures Anthology: the devil in me is a story driven action adventure horror game developed my supermassive games. This is not the first entry to this series, but all titles are made to be stand alones. In this one you are trapped in the replica of a killer hotel and have to escape without getting killed akin to movies like saw.
This title lures us with additional improvements to gameplay like climbing and balancing as well as a near complete departure from the super natural to more real and gritty horror.
12. Evil West | Release Date: 22 Nov, 2022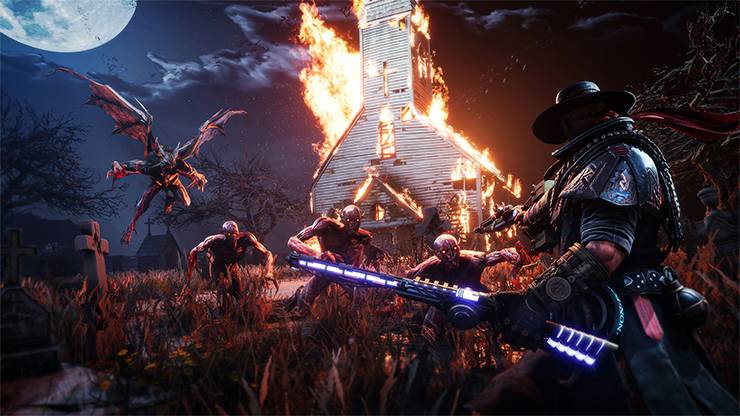 The 22nd of November comes with two titles for vastly different audiences. The first being Evil west, a third person, rpg shooter by flying wild hog. We are thrown into a dark fantasy version of the wild west tasked with tearing through undead, vampire and other supernatural beings with visceral, explosive combat. Be it through your firearms, lightning infused gauntlets or other gadgets, nothing is safe.
The developers were heavily inspired by the god of war reboot gameplay featuring upgradeable weapons and tools. You can hunt as a lone wolf or with a friend in coop.
13. Ship of Fools | Release Date: 22 Nov, 2022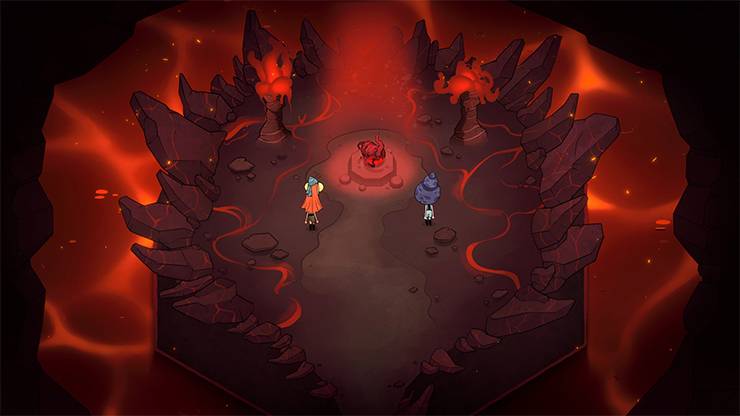 The 2nd game that release on the 22nd of November is Ship of fools, a roguelite, seafaring coop game developed by Fika Productions. This game is designed around coop and is not something enjoyable solo. So be warned. You and your shipmate will jump aboard the stormstrider and make your voyage across the sea.
Maning the cannons, protecting the sails and besting sea monsters over multiple runs are the core loop of the game. Trinkets and artifacts are unlocked through progressing and help you reach your goal of saving the world from a catastrophe.
14. The Knight Witch | Release Date: 30 Nov, 2022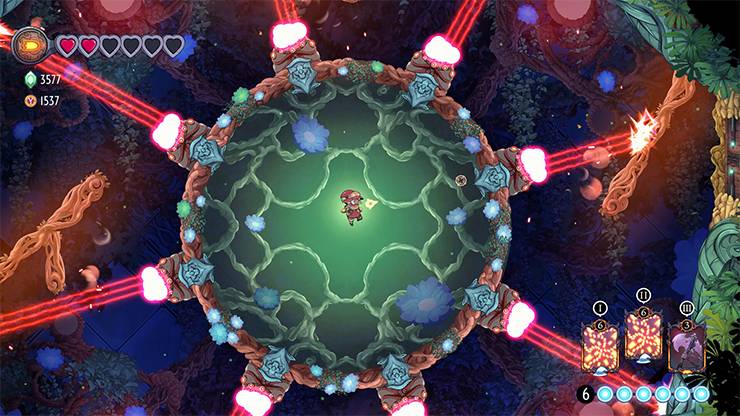 The Knight witch, a deck builder metroidvenia developed by Super Mega Team is set to release on the 30th of November. This game feature bombastic fast paced combat with bullet hell elements and a deck builder spell system to customize your toolkit. Environments are beautifully drawn and offer a wide variety of different bioms.
The world is also designed as a metroidvania without barriers, an intuitive on/off auto aim system and world altering cheats depending on the level of difficulty you prefer.
15. Warhammer 40,000: Darktide | Release Date: 30 Nov, 2022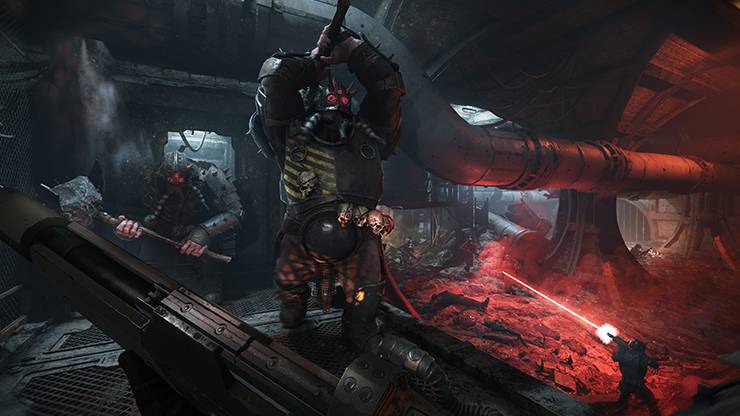 And the last title of this month is Warhammer 40k: darktide, a coop wave shooter developed by Fatshark, the devs of vermentide series. This title however focuses more on gunplay with over 70 types to choose from. Brutal, violent, visceral all perfectly describe the combat of this game.
You are thrown into hot industrial factories, and decaying water way zones to exterminate the threats lurking in the depths of the hive city this time in the role of outcasts and rejects.
That is it from today's post on Top 15 New Games of November 2022. If you do not agree with the points in the post and have some of your own opinions, share them with us in the comments section down below. Keep visiting Animesoulking for more information about Anime and Manga.
Also, Read:
Chandan is the writer of "Top 15 New Games of November 2022". Also, Connect with me on YouTube and Facebook.