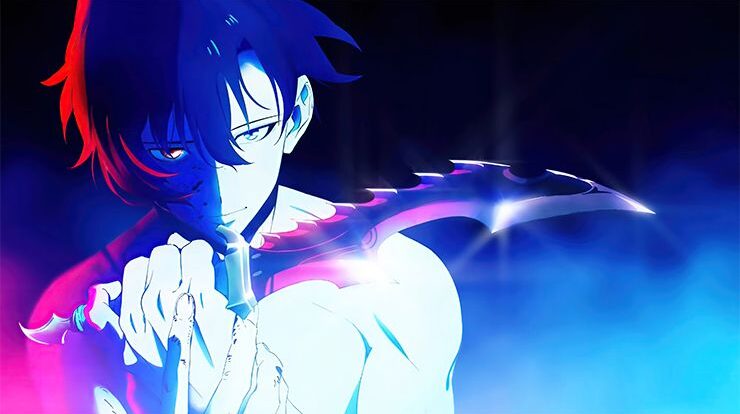 Top 14 Most Hyped Upcoming Anime 2023 – Hey guys!. In this post, I'll be discussing a list of Top 14 Most Hyped Upcoming Anime 2023. Guys, 2022 is ending now, right, let's see the animes that have already been confirmed for 2023, there's a lot of good anime coming, Demon Slayer, Jujutsu Kaisen, Solo Leveling, there are several others that I will bring here for you.
Grab a pen and paper to write them all down, sure there's something that will surprise you. You will arrive like this and say: my god! Let's find out!
14. Dr. Stone: New World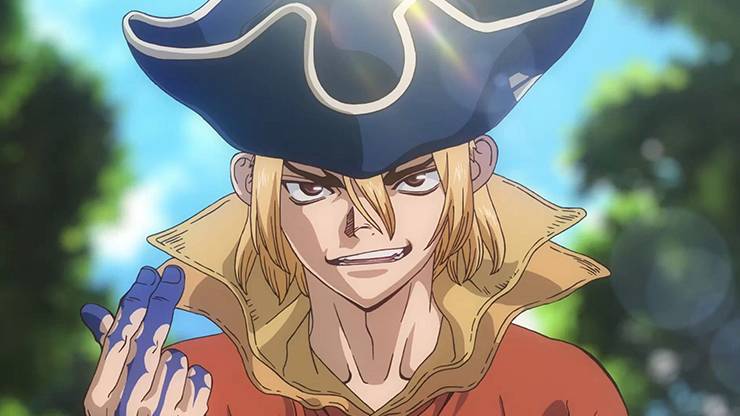 The anime where the 5th grade head will already make you like the face right in the name of the protagonist, Senku Shigami. Damn, too cool, look at the name, huh?
The anime that has a scientific basis, in a post-apocalyptic world where everyone was petrified, turned to stones, of course, and after years Senku, believe me, aims to restore civilization and find answers to what happened and how to reverse it. He wants to know how he goes about getting people back to normal.
13. Jujutsu Kaisen 2nd Season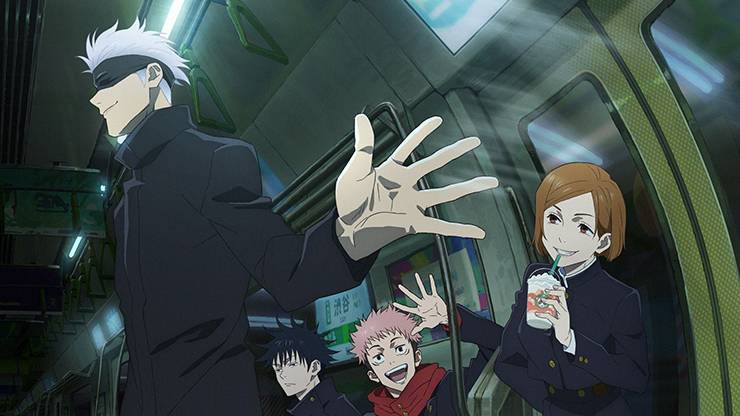 This is to celebrate, we finally have confirmation of the second season of Jujutsu Kaisen. Guys, really, those who know and follow the website, know that this anime is so, so great, so many fights; each episode has a new fight, full of connections with the supernatural, who doesn't like it?
Anime with supernatural and fights, hey, perfect combination. The new season will adapt two arcs "Gojo's Past" and "Shibuya Incident."
12. Classroom of the Elite Season 3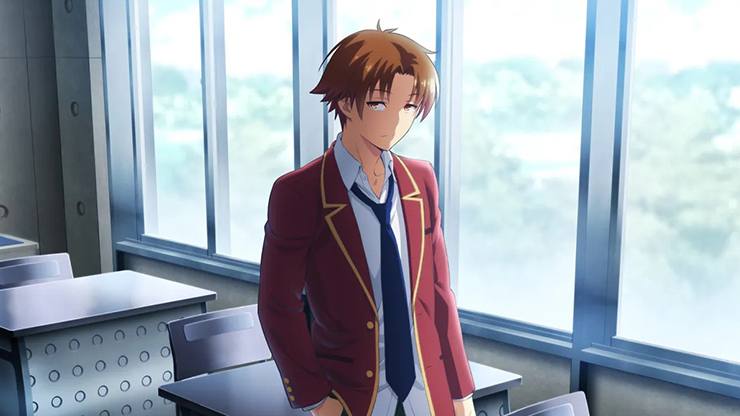 Anime based on the Light Novels by Shogo Kinugasa and Sunsaku Tomose, is one more confirmed for next year. There's still no big information about the plot of the new season, but it's already been said that it will finish covering the entire first school year of Class D.
11. High Card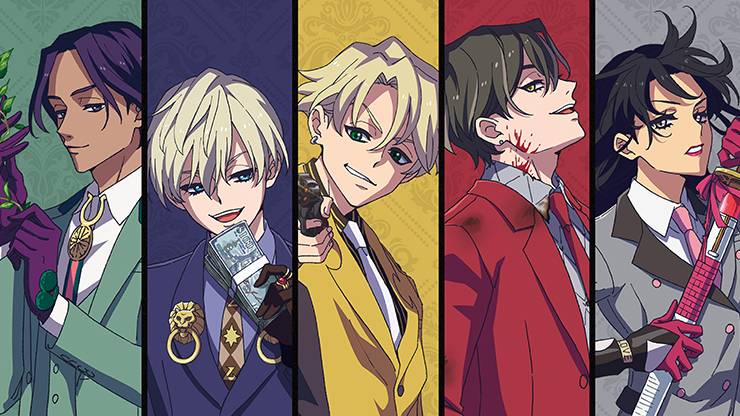 New anime that has just come out of the oven, but that promises a lot, of course, is on this list Here! It's part of the TMS project, home of other animes like Dr. Stone and Megalobox.
The plot is about 52 poker cards that give supernatural powers, look how cool, right, kind of in the style of Jackie's drawing talismans Chan, the cards were scattered across Fourland and the government sends a secret team (the High Card) to retrieve them all.
10. The iDOLM@STER Million Live!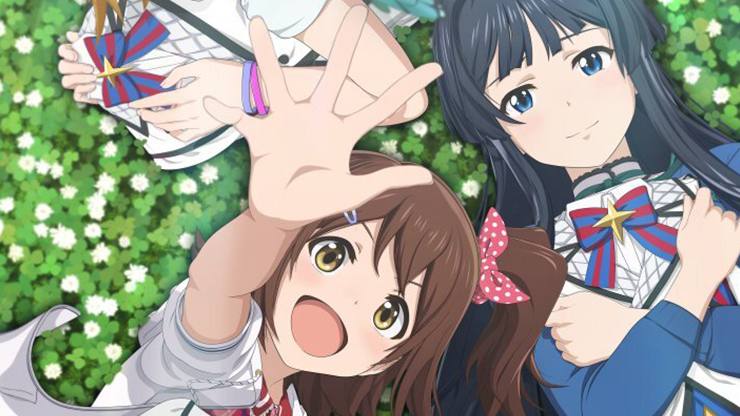 Anime based on Bandai Namco's music game. Little information has been revealed, just that we will follow the beginning of the girls' trajectory, Mirai, Shizuka and Tsubasa until they became idols. Coming from Bandai I can only hope it is of high quality.
9. My Life as Inukai-san's Dog.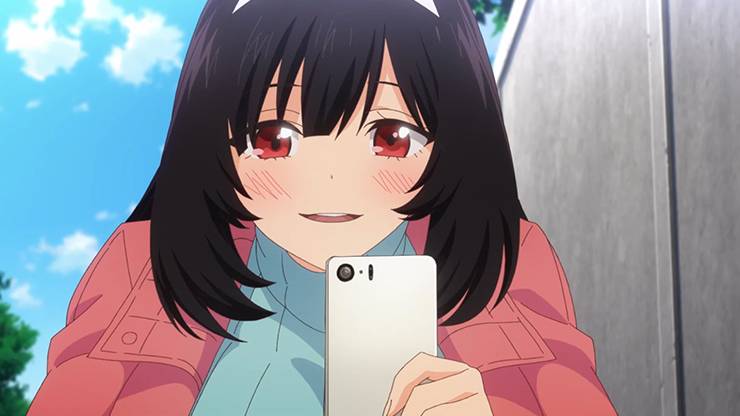 A romantic comedy in that Japanese way that we already know like Master Roshi looking at Bulma's photos. How Japanese likes to do, you know, that kind of thing. The protagonist is transformed into a pet dog by roommate Inukai, focused entirely on the dog's point of view. This one promises to be unlike anything I've ever seen.
8. Ragna Crimson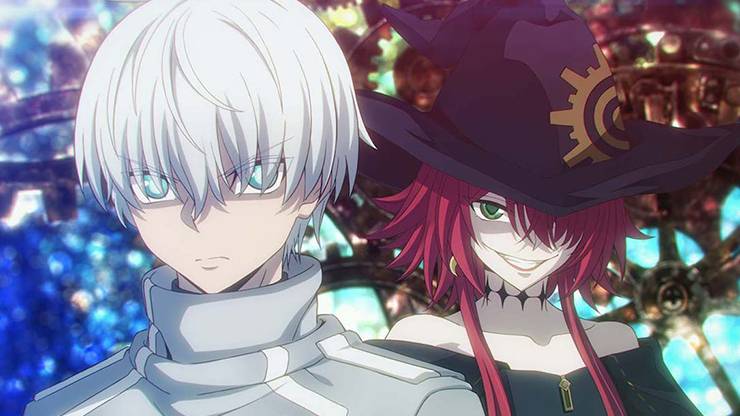 In a world where dragons are the dominant race and terrorize humans, hunters are trained to kill them. This is going to be tough, dragon action anime can it be bad? A full plate for lovers of the genre and lovers of Game of Thrones, Eragon, this one promises a lot.
7. Demon Slayer: Kimetsu no Yaiba Swordsmith Village Arc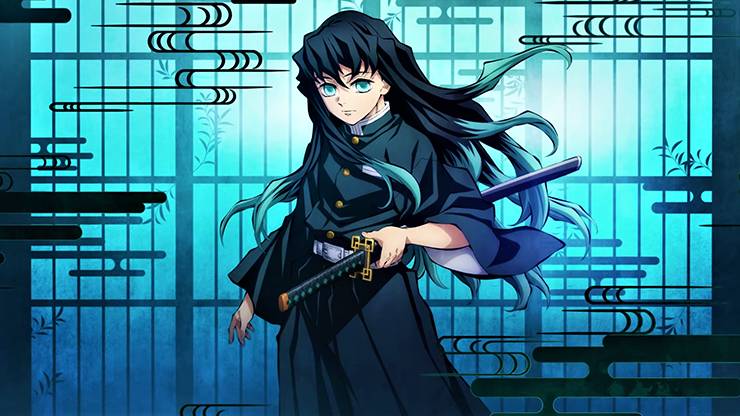 Our darling has arrived, right, whoever follows me knows that this is one of the best animes of all the last years, full of action, with the perfect animations, like, I think this anime is beautiful, right? I think it's the right word to describe this anime; it's wonderful, the way it is, the animations, the graphics, everything.
It's unmissable, this is too good, guys. The adapted arc is about the village of blacksmiths, Tanjiro needs to forge a new sword, but finds two oni who want to kill all the demon hunters. I'm already in the hype for this new season that's going to be way too much.
6. Trigun Stampede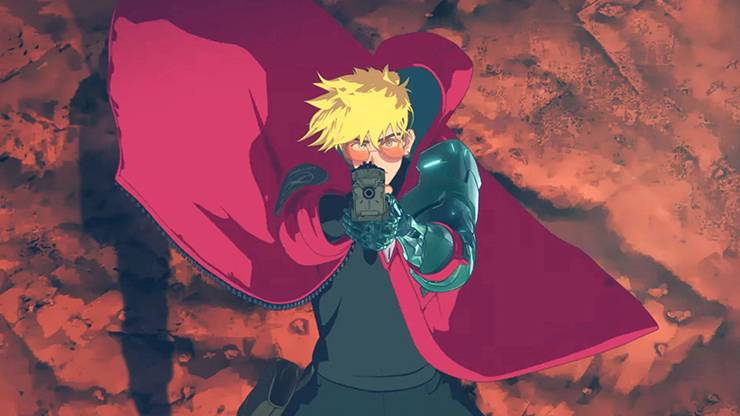 Another action, adventure, fantasy and comedy. Look at the mix! Let's follow the adventures of Vash a gunslinger who has a millionaire bounty on his head, based on the work of Yasuhiro Nightow, arrives in January 23. A Cyberpunk vibe, it has everything to be good.
5. Tokyo Revengers: Christmas Showdown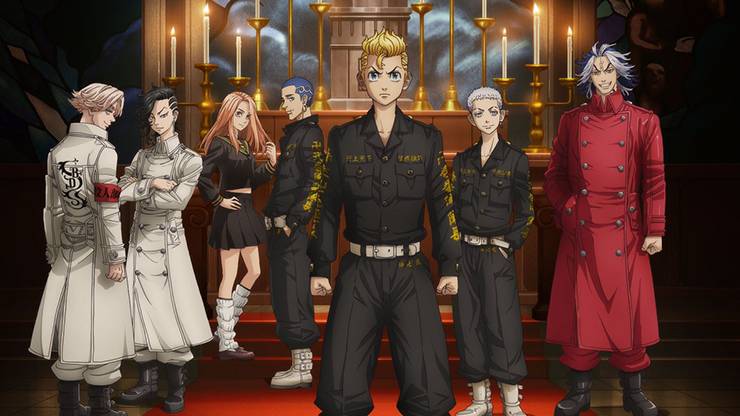 Tokyo Revenges has nothing to say, the first season was wonderful, I think everyone likes it, and a trailer recently came out of what will come in the second season. Guys, this one I'm really hyped for the release, if you enjoy an anime with a lot of action, leave a note there, that Tokyo Revenges arrives in January 2023. January, it's not long!
4. Mashle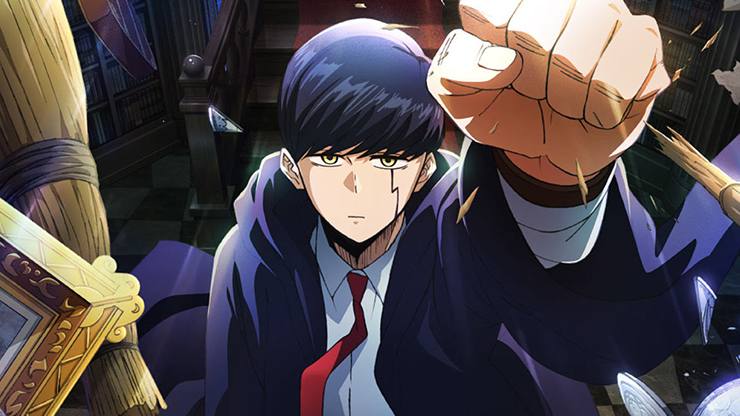 World of magic and mysteries where the protagonist Mash Vandead enrolls in a school of magic. Guys, there's no way to look at this anime and not remember Harry Potter, even the flying brooms and magic wands, Harry Potter lovers can't help but get excited.
3. Vinland Saga Season 2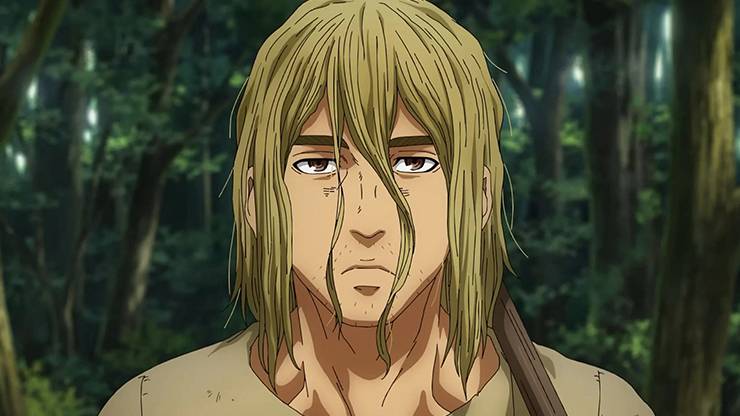 Set in Danelaw in the 11th century, with the Danish invasion of England, with the rise to power of King Canute II, the story will focus on the explorer Thorfinn. He himself, the same as the first season, right? Vengeance is the central theme, taking place in the middle ages in the bloodiest period with the viking invasions. Guys, you can expect a lot of action, blood and violence.
And I'll tell you: this, the first season, OK, was maybe, I have to analyze this better, the best anime of all time, that I've ever watched. What struck me the most is when the anime ends and I kept thinking, like, days, weeks, months, until today I think about that end of that anime. Maybe the character I liked the most came out there and whoever watched the first season knows who it is.
2. Record of Ragnarok II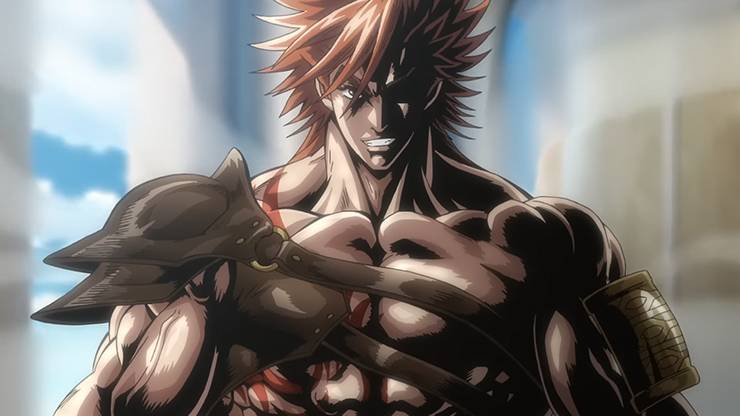 This is definitely one of the must-sees of 2023. Write it down on your calendar, if it's on this list, it's a must!
The gods gather to decide the future of humanity and this time they decide to exterminate all humans, there is not one left, but one of the valkyries convinces the Gods to carry out the ragnarok, a battle between humans and gods to decide the fate of humanity. The first season is already very thick on Netflix, the second promises to be even better.
1. Solo Leveling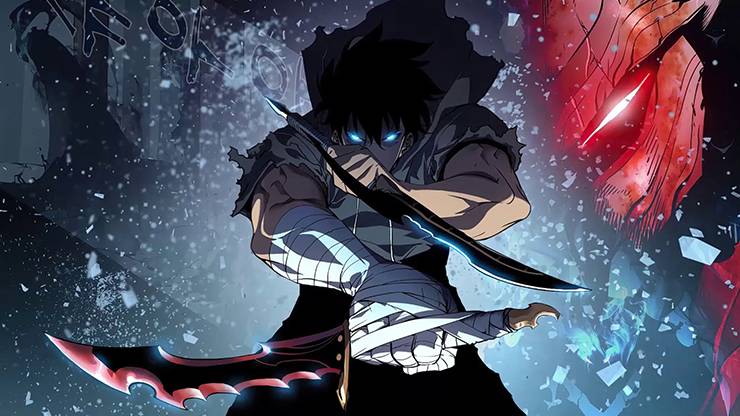 Guys, we've arrived, we've arrived, cool… those who enjoy RPG games can't help but be tied to this anime. I'm just going to tell you my own story, right? Well, I was there reading comics, which I read a lot of Marvel and DC, right? I read a little manga, I just read the same manga all the time, right? And then I asked, damn, is there any you suggest me? I asked my friend.
Then he said, "read Solo Leveling, it's called Manhwa!" Okay, let's see what happens, shall we? I started reading, I couldn't stop, it's addictive. In a world where people start to have supernatural powers, portals appear with threat levels, some portals appear in our normal world, it works kind of like missions in RPG games and the objective is to raise your threat level, defeating the challenges within each portal.
Do you know any of the anime I brought you here? Are you hyped by any of them? What do you recommend for people to see here? Have you read any before?
That is it from today's post on Top 14 Most Hyped Upcoming Anime 2023. If you do not agree with the points in the post and have some of your own opinions, share them with us in the comments section down below. Keep visiting Animesoulking for more information about Anime and Manga.
Also, Read:
Chandan is the writer of "Top 14 Most Hyped Upcoming Anime 2023". Also, Connect with me on YouTube and Facebook.