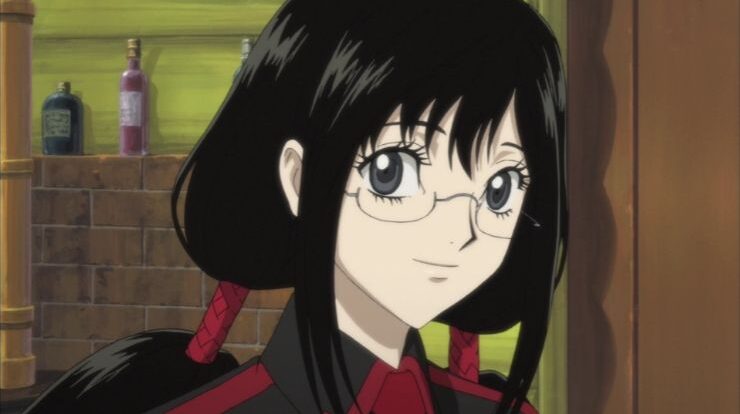 Top 10 The Most Kawaii Anime Girls With Glasses – Hey guys!. In this post, I'll be discussing a list of Top 10 The Most Kawaii Anime Girls With Glasses. Glasses are one of the accessories that are used to clarify bad eyesight, even on several occasions someone wears them just to appear more fashionable. In the anime, a character with glasses has become a natural and common thing. Especially if the female characters wear it, it will add a special attraction to the audience. Well, here's the list of the most kawaii megane characters in the anime. So, let's get started.
10. Moeka Kiryuu From Steins;Gate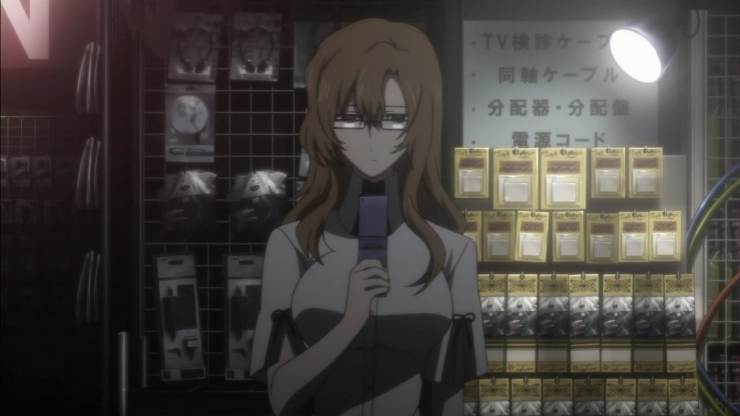 Moeka is a young woman who works part-time as an editor at Akiba. Moeka is a woman with pale skin and light brown hair that makes her looks to be elegant. With the signature glasses, Moeka always looks stylish at every opportunity.
9. Nodoka Manabe From K-On!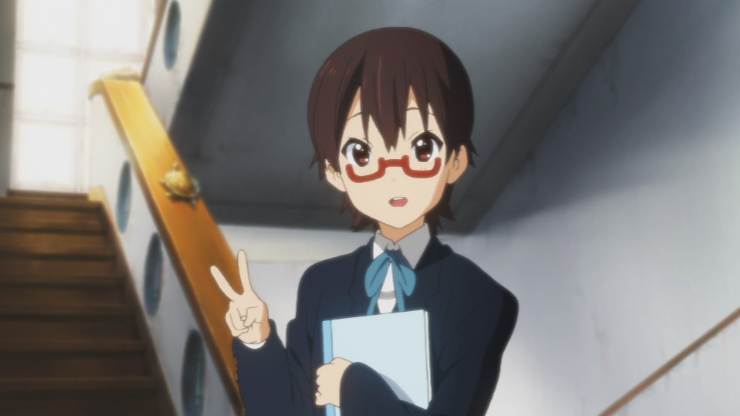 Nodoka is Yui's childhood friend. Furthermore, she has served as the student council president at Sakuragaoka High School. As a girl, Nodoka is a very polite and smart person. She's the type of person who can always be counted on by her friends. With the appearance of short brown hair and the glasses, Nodoka looks very mature for a girl in her age.
8. Manami Okuda From Assassination Classroom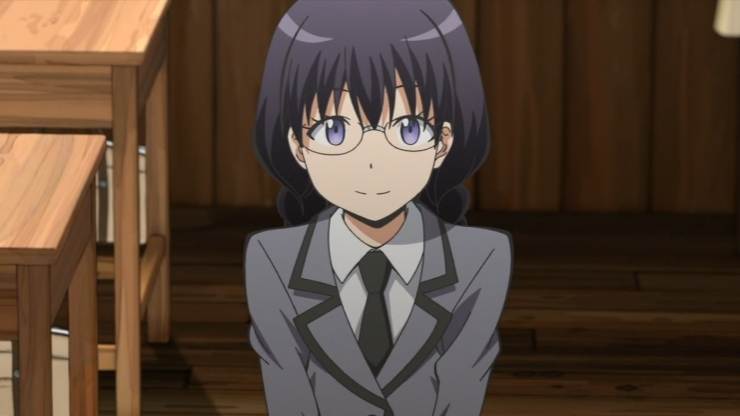 Okuda is a student from class 3-E at Kunugigaoka High School. Okuda is a girl who is shy and somewhat closed. Despite her introverted attitude, Okuda is a cute girl and has great determination to be beneficial for her friends in class 3-E.
7. Anri Sonohara From Durarara!!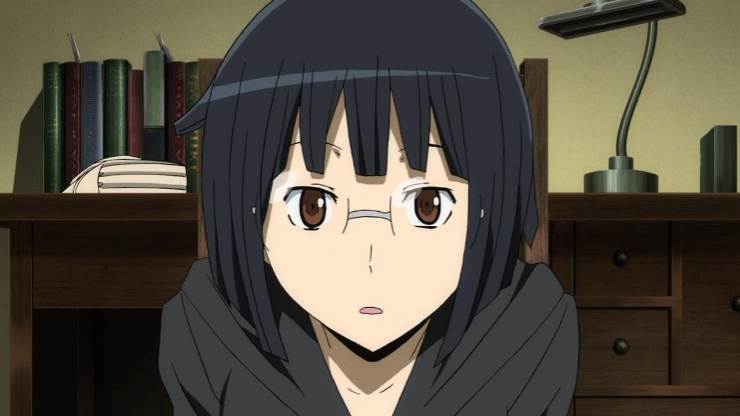 Anri is one of the girls with glasses at Raira Academy. Even though she is quiet and timid and has a tendency to be alone by herself, she is a smart, intelligent and resourceful person. But as the story went on, Anri has started to open up and make interactions with her friends.
6. Azusa Yumi From Soul Eater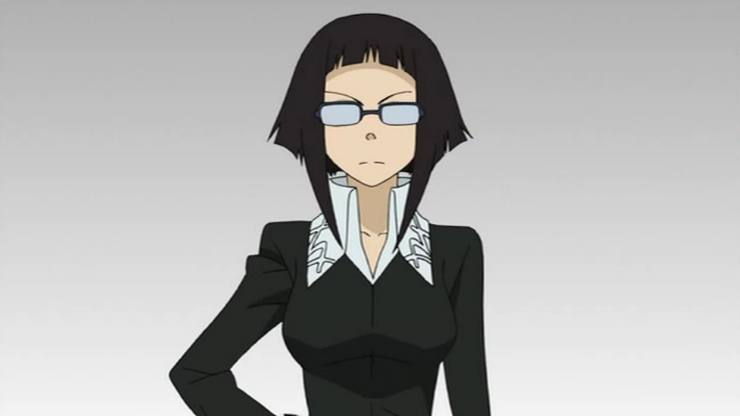 Azusa is a type of character who seems like a bookworm as well as very analytical in her mannerisms, That's why she is highly respected by everyone. Physically, she is average height with her dark blue eyes. Azusa is shown wearing a formal outfit, with a black blazer and white long-sleeved shirt, not to mention the glasses that always accompany her.
5. Kasumi Nomura From Asobi Asobase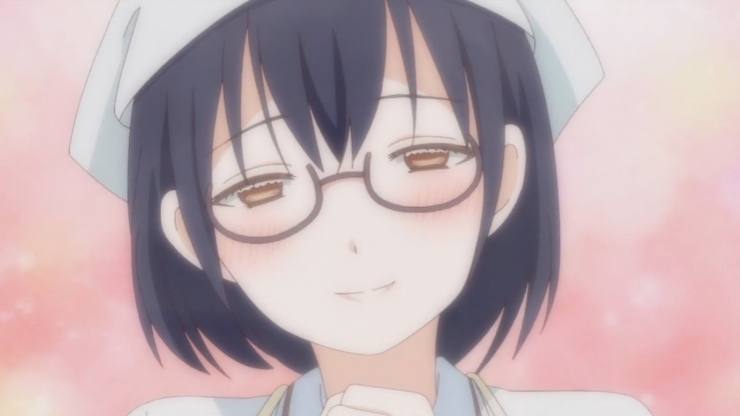 Kasumi is quiet and shy in comparison to Olivia and Hanako Honda who are always crazy. Although being a shy girl, Kasumi has a frightening personality. When she is serious, her shy appearance turns into a cold, sadistic, and even rude girl. She is a beautiful girl with short black hair. She is also often seen wearing glasses.
4. Tashigi From One Piece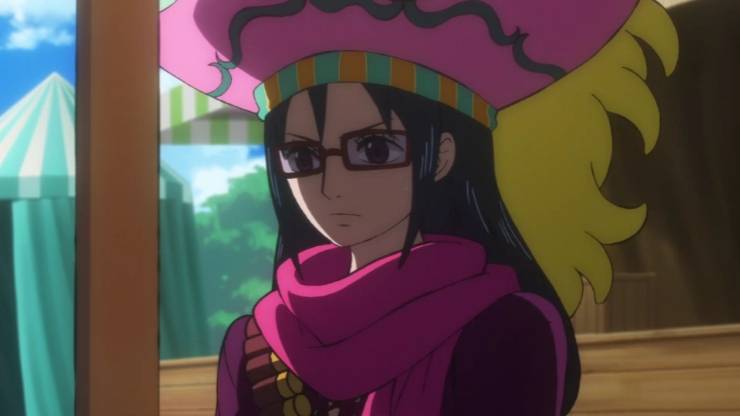 The appearance of Tashigi before and after the time skip became very different. Especially in the style of dress, after the time skip Tashigi's appearance changed completely. Back then, Tashigi had a tomboyish nature. Now, after the time skip, Tashigi has turned into a feminine.
3. Sumireko Sanshokuin From Oresuki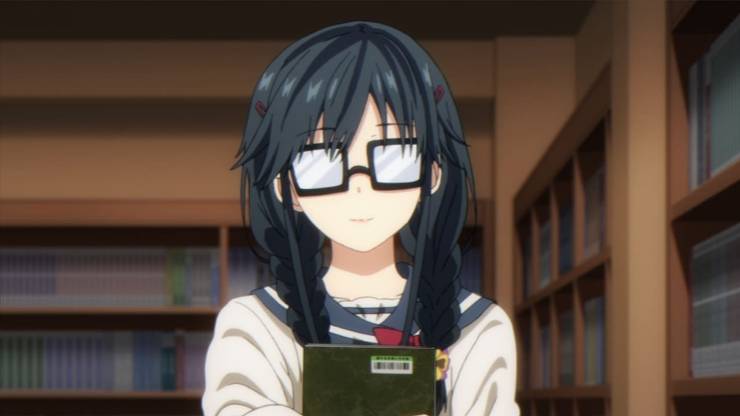 Sumireko or commonly called Pansy is one of the assistant students in the school library. Initial appearance, Sumireko is a nerdy girl who is known to always spend her time in the library. But as the story progressed, Sumireko's secret was revealed, which in essence she is a very beautiful girl.
2. Saya Kisaragi From Blood-C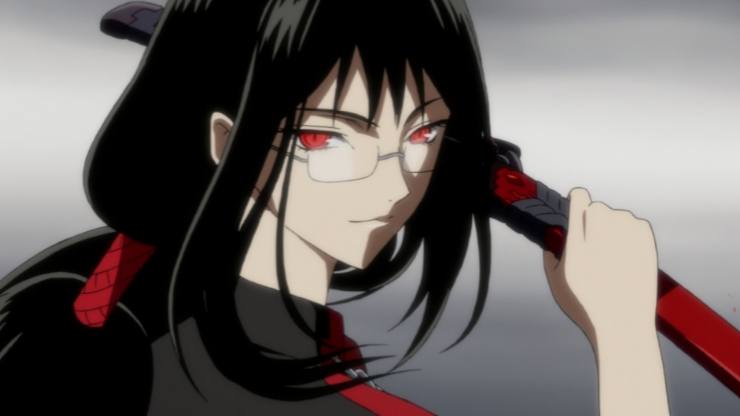 Saya is a Heroine in the anime Blood-C. With her trademark glasses, Saya is a beautiful teenage girl who has long black hair. Saya also have several personalities. Saya always cheerful and clumsy with that fake personality. In contrast to his original personality, who is very cold and always serious. Even so, Saya still look cute with a face full of blood.
1. Nemuri Kayama From My Hero Academia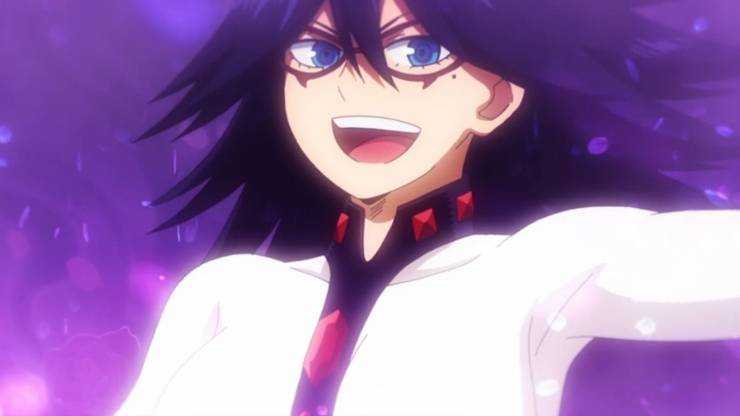 Nemuri is a Pro Hero and a faculty member at UA High School. She teaches the art history of Japanese Heroes. Nemuri is a tall and plump woman. She also always wears tight clothes and a thin white bodysuit. Like the appearance, Nemuri is a woman who is flirtatious but also has an unexpected temper.
That is it from today's post on Top 10 The Most Kawaii Anime Girls With Glasses. If you do not agree with the points in the post and have some of your own opinions, share them with us in the comments section down below. Keep visiting Animesoulking for more information about Anime and Manga.
Also, Read:
Chandan is the writer of "Top 10 The Most Kawaii Anime Girls With Glasses". Also, Connect with me on youtube and Facebook.