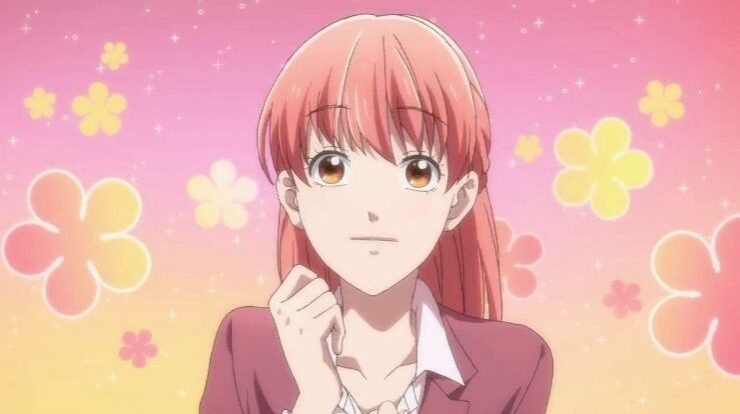 Top 10 Best Romantic Comedy Anime – Hey guys!. In this post, I'll be discussing a list of Top 10 Best Romantic Comedy Anime. Who is in this world has never fallen in love? Almost everyone will feel it. Especially, in the anime world, romance has become a common thing. When discussing romance, a genre that seems to be a must watch anime. Then, it will be great if the romantic genre combines with the comedy. It is inevitable that the comedy elements in romantic anime can be much more entertaining for the audience. Today, I'll give you the list of the best romantic comedy anime. So, let's get started.
10. Ao-chan Can't Study! (2019)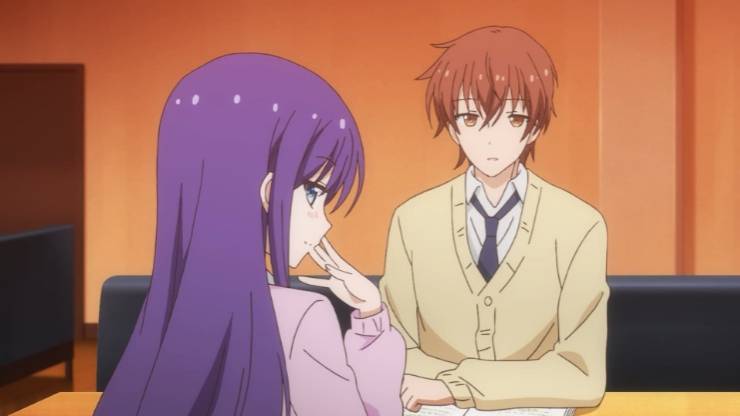 This anime is adapted from a Japanese manga series written and illustrated by Ren Kawahara. It is serialized in Shonen Magazine Edge magazine from 2015 to 2018. This anime was worked on by Silver Link Studio in 2019 and received 12 episodes. The story begins when a little girl named Ao Horie told her classmates that her father was a writer, not just any writer, because Ao's father was a quite famous erotic novel writer. As an adult, Ao wanted to enter an elite university and lives far away from his father. But soon, Ao knew a man named Takumi Kijima, a normal man in general. Together with Takumi Ao's thoughts became very wild and impure. Finally, Ao realized that his father had influenced her with her lecherous thoughts.
9. Tsuredure Children (2017)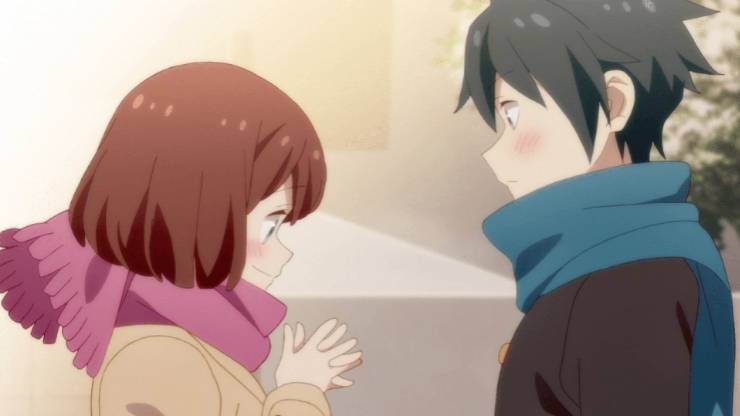 Tsuredure Childern is a short-duration anime adapted from a Japanese 4-panel manga written and illustrated by Toshiya Wakabayashi. It began serializing in Kodansha's Bessatsu Shonen magazine from 2014 to 2015. Later, it transferred to Weekly Shonen magazine. This anime was carried out by Gokumi studio and has 12 episodes, with 12 minutes for each episode. Tsuredure Children tells various romantic love stories between high school children, with the random characters shown in this anime which are quite interesting and entertaining. Even though they are random, the relationships between characters have a great relationship because they are still in the same school.
8. OreGairu (2013)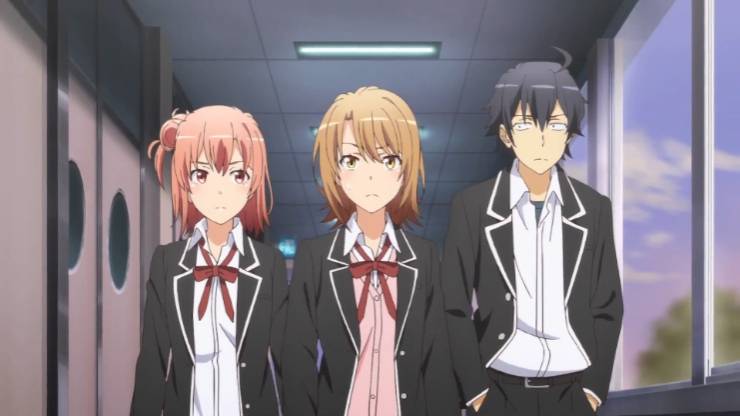 OreGairu is an anime that originated from a Japanese light novel written by Wataru Watari and illustrated by Ponkan. This anime has received several sequels and several movies that you can watch. The story centers on a young boy named Hachiman Hikigaya, a pessimistic, closed-minded and realistic person. He strongly believes that youth filled with love is a joke, and thinks everyone is lying to themselves. In that case, the teacher forces Hachiman to join a volunteer service club at his school, which aims to help each student find solutions and support to any problems they face. There, Hachiman is required to cooperate with other club members, in fact every member of the club has their own problems that they keep in secret.
7. Haganai: I don't have many friends (2011)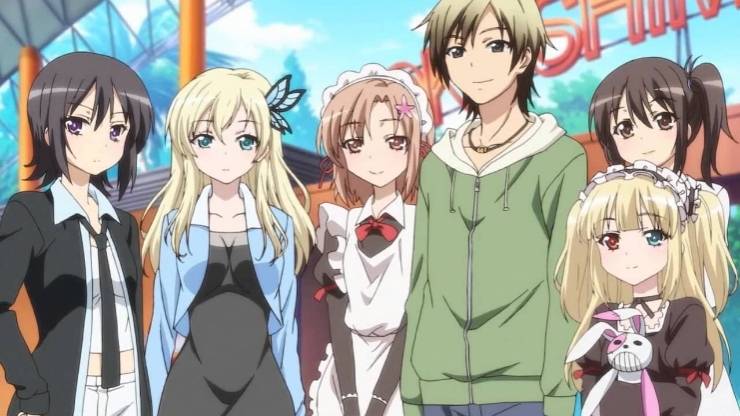 It is one of the romantic comedy anime adapted from a Japanese light novel by Yomi Hirasaka and illustrated by Buriki, which was later published by Media Factory. Not only displaying the romantic comedy genre, this anime is also a lightly ecchi anime. The story focuses on a high school student named Kodaka Hasegawa who attended school at St. Petersburg, Chronica Academy, which is a Catholic school. The same as other teenagers, in early high school he had a hard time making friends, because the blonde hair he had, made people afraid to approach him, coupled with a scary look that made him look like a Yankee. One day, Kodaka met Yozora Mikazuki, a girl who turned out to have the same problem as what he was experiencing, without having a social life at school. With the same fate, they decided to make friends with the aim of forming group study partners and learning other social skills.
6. Toradora! (2008)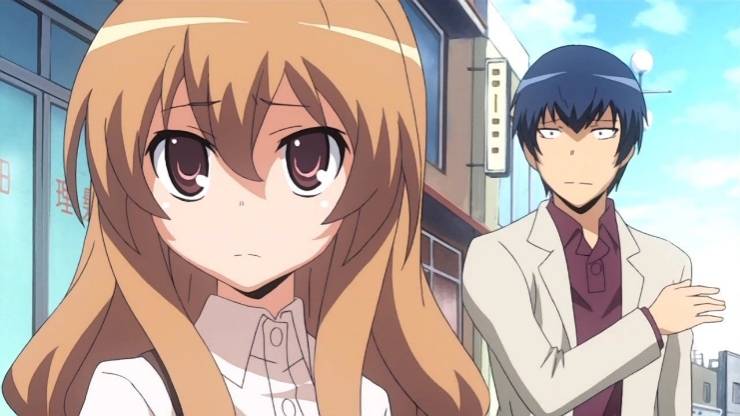 This anime series is an adaptation of the light novel series written by Yuyuko Takemiya and illustrated by Yasu. This anime was worked on by J.C. Studio staff with 25 episodes. The title from Toradora itself is taken and translated from the names of the two main characters in this anime, who are Taiga Aisaka and Ryuuji Takasu. The story begins as a young man named Ryuuji Takasu felt frustrated when he entered his second year of high school. Even though he has a kind and gentle personality and likes to do homework, all of that does not guarantee him to get a girlfriend. Turned out, it is because the appearance of his eyes is scary and considered a bad boy. His appearance also makes himself really desperate to get a girlfriend in his high school days. But his meeting with a woman named Taiga Aisaka made his high school life change. Taiga is also known as a dangerous little girl at his school.
5. Kiss Him, Not Me! (2016)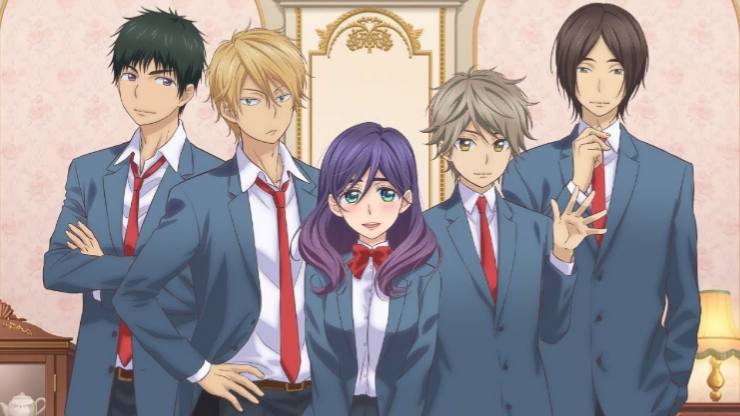 This anime is an adaptation of the Japanese shojo manga series written and illustrated by Junko. This anime itself has 12 episodes in total that are carried out by Brain Base Studio. The story tells about a perverted girl named Kae Serinuma, a fat girl and a hard-line Fujoshi who really likes BL. She used to fantasize about male friends in her class who fell in love with each other. It all started when one day, she was watching her favorite show, which turns out that in this episode she saw the character death which she loves the most. Since that time she became very depressed and frustrated, so that she did not have the urge to eat, even go to school. After the days passed, she finally recovered from her depression and left the room. Out of nowhere after locking herself up she lost a lot of weight and turned her into a skinny and very beautiful girl. This is an anime with a unique premise, where in this anime women are made into the harem of the main character, where most of the anime main harem characters are men.
4. Wotakoi: Love is Hard for Otaku (2018)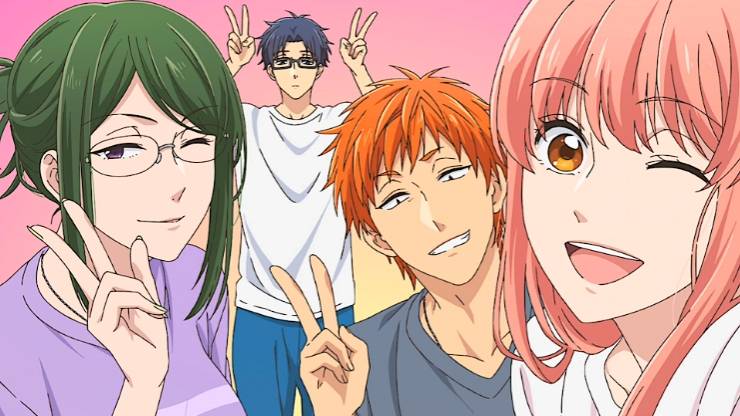 This anime is an adaptation of a Japanese web manga series written and illustrated by Fujita. In 2014, the series started its serialization in comics, and began publishing in 2015. The story of this anime tells about a girl named Narumi Momose, an office worker who hides her identity as a hardline Fujoshi otaku. Also, a man named Hirotaka Nifuji, a handsome man and an employee in the company. Besides being handsome, he is also capable of working, but almost the same as Narumi, Hirotaka is also an otaku who hides his identity. Their accidental encounter leads them into a deeper and more unique relationship. For your information, they are old friends and know each other's secrets.
3. Yamada-kun and the Seven Witches (2015)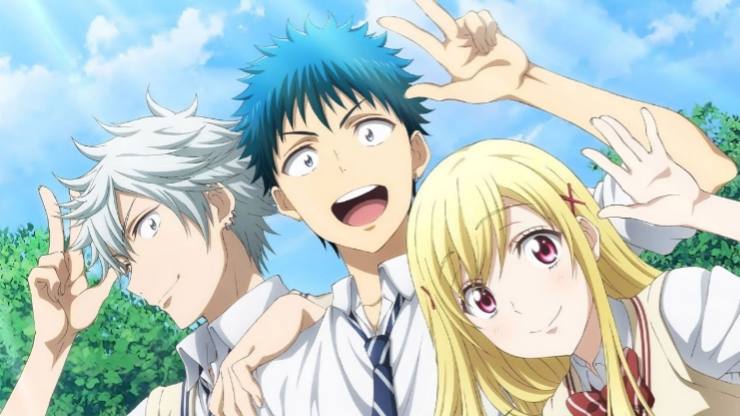 Adapted from a Japanese manga series written and illustrated by Kodansha in the Weekly Shonen Magazine. This anime was worked on by LIDEN FILMS with 12 episodes in total. Starting from a young man named Ryu Yamada, a delinquent at his school. He felt bored going to school after passing his first year. But his boring high school life changed when he met a beautiful and smart girl named Urara Shiraishi. Unexpectedly, their meeting on the stairs made them switch bodies, when he accidentally fell down the stairs and collided with Urara Shiraishi. The two of them had tried various ways to switch bodies back but it didn't work. From then on, the romantic life between Yamada and Shiraishi began.
2. Monthly Girls' Nozaki-kun (2014)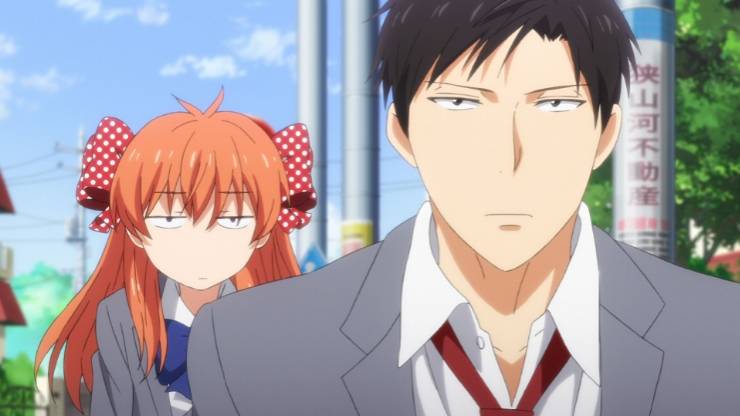 Starting from a 4-panel manga romantic comedy genre, this manga was written and illustrated by Izumi Tsubaki. This anime aired in 2014 and was carried out by Doga Kobo Studio with 12 broadcast episodes. The story centers on a high school girl named Chiyo Sakura who falls in love with her schoolmate named Umetarou Nozaki. Unexpectedly, after a misunderstanding, Chiyo knew the fact that Nozaki is a Shojo mangaka with the pen name Yumeno Sakiko. From that misunderstanding, she was able to be close to the man she loved so much. As a mangaka shojo, but in reality, Nozaki is basically a very insensitive person. This is the love life of Chiyo Sakura which is filled with misunderstanding and insensitivity.
1. Kaguya-sama: Love is War (2018)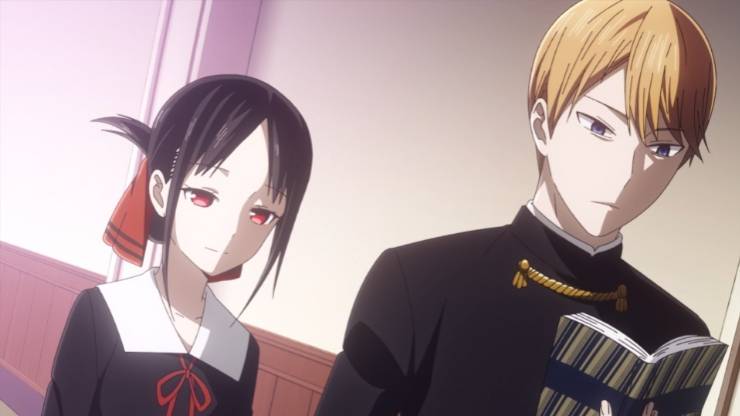 This anime is an adaptation of the Japanese seinen manga series written and illustrated by Aka Akasaka and had been featured in Miracle Jump magazine since 2015. The anime has received several sequels that have been adapted. The story tells about a young man named Miyuki Shirogane who is the head of student board and a girl named Kaguya Shinomiya as the deputy head. This is a love story between Shirogane and Kaguya who should maintain their integrity and profesionalism, even though they love each other, both of them will not acknowledge each other's feelings.
That is it from today's post on Top 10 Best Romantic Comedy Anime. If you do not agree with the points in the post and have some of your own opinions, share them with us in the comments section down below. Keep visiting Animesoulking for more information about Anime and Manga.
Also, Read:
Chandan is the writer of "Top 10 Best Romantic Comedy Anime". Also, Connect with me on youtube and Facebook.