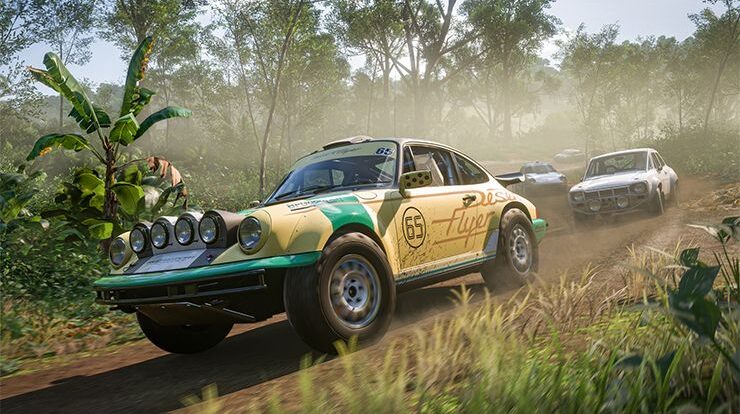 Top 10 Best Racing Games You Need To Play – Hey guys!. In this post, I'll be discussing a list of Top 10 Best Racing Games You Need To Play. We will be looking through games that will make you go fast and furious. Yep, you already know it, the ten best racing games for PC/PS/Console. Well, let's go to the list.
10. iRacing | Released on 26 Aug 2008 on Windows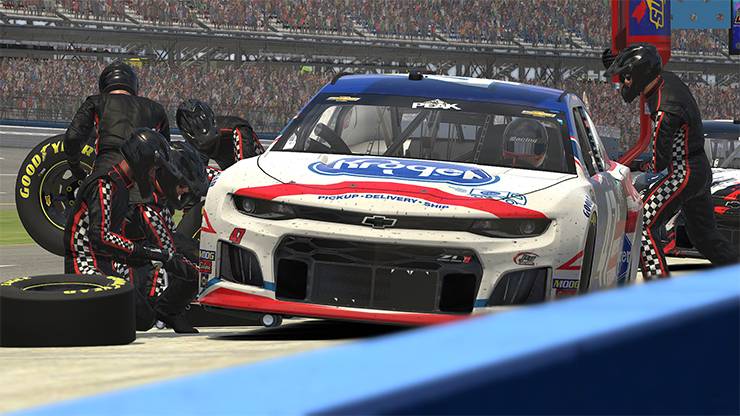 Those offline racing games are good but they don't have that fierce competition like the real world. So, what now? Worry not as iRacing brings you tough competition to your driving skills with its all-new multiplayer mode. The game allows you to control real-world cars, tracks, and racing events.
In the game, the players get a cockpit-only view mode when the special settings are not enabled in the customs. And guess what, this increases the game's difficulty to a great extent. Players can enter the online racing mode to start their new racing career in the online world.
Learn driving, get a license, win races, and be the best of all. I don't know how to drive a car in real-life but here, I am the master, LOL!
9. DiRT Rally 2.0 | Released on 26 Feb 2019 on Windows/PS4/Xbox One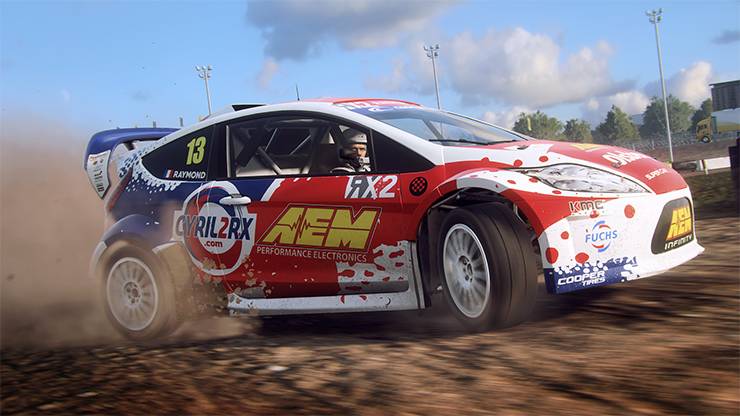 No list of racing games in this world can be complete without having a dirt race game in it. So, how could this one pass away? Dirt Rally 2.0 is a special racing game developed for those who love it hard, extreme, and dusty!
My type of people! As the name suggests, the game focuses on rallying and rallycross races where the players can compete in time-staged events on tarmac and off-road terrain in ever-changing weather conditions. Players can drive their cars on the dirt roads of Australia, New Zealand, Poland, the United States, and Argentina.
Also, the players can explore more road tracks by downloading their in-game files. Compete in fast and fierce dirt races and get across the finish line first. Always the first!
8. MotoGP 18 | Released on 7 Jun 2018 on Windows/PS4/Xbox One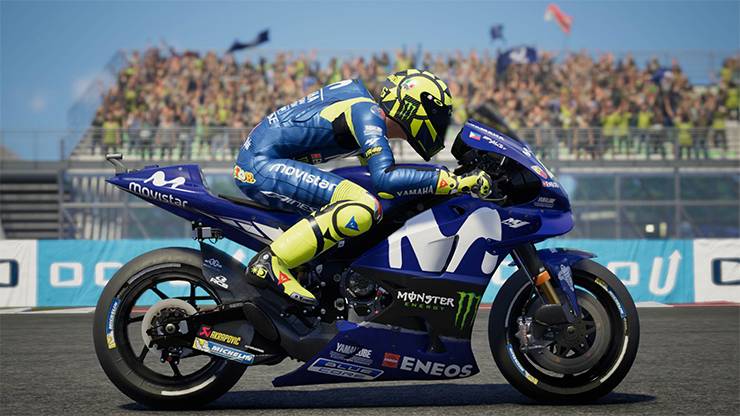 Haven't you played any Moto GP games before? And you call yourself a racing game lover? LOL! You can't be a true racing lover without riding on the sexy roads of Moto GP tracks. Trust me. The game brings a fabulous racing experience with high-quality graphics and eye-pleasing visuals. The game is all about bike racing, at an extreme level!
In the game, now you can see the faces of real-world riders, all thanks to the innovative 3D Scanning technology. Also, players can get every small detail about the tracks they will be riding on later with the latest Drone Scanning system. With all these amazing features, you will be participating in a fast, intense, and fierce competition against the best in the business. Can you reach the top? Let's see!
7. RaceRoom Racing Experience | Released on 12 Feb 2013 on Windows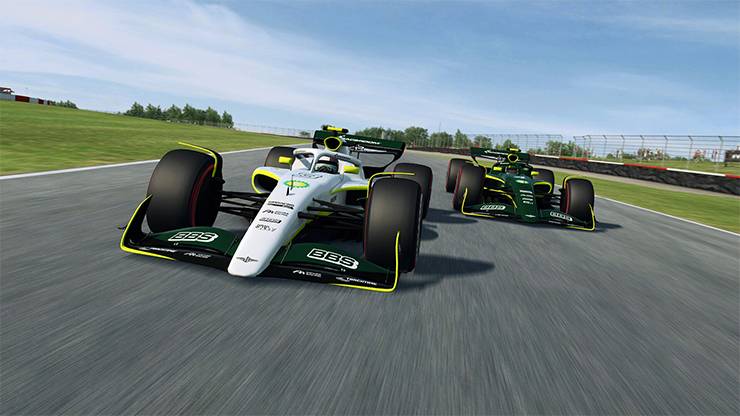 A good racing game. With high-quality graphics. Stunning visuals. And over all these things, it must be free. Sounds like a utopian view, right? But wait, I got something that fulfills everything. Yes, this free-to-play racing simulator has all that it takes to be the best game on the market.
The game focuses on providing the players with authenticity while driving cars on different tracks with detailed sound effects and visuals. The game supports both the single-player mode and the multiplayer mode where players will get free access to tons of amazing cars and tracks.
Players can take part in custom races, online championships, and single races against AI-controlled opponents to taste the victory. The game will be tough, to make sure you have full control of your car!
6. Forza Horizon 5 | Released on 4 Nov 2021 on Windows/Xbox One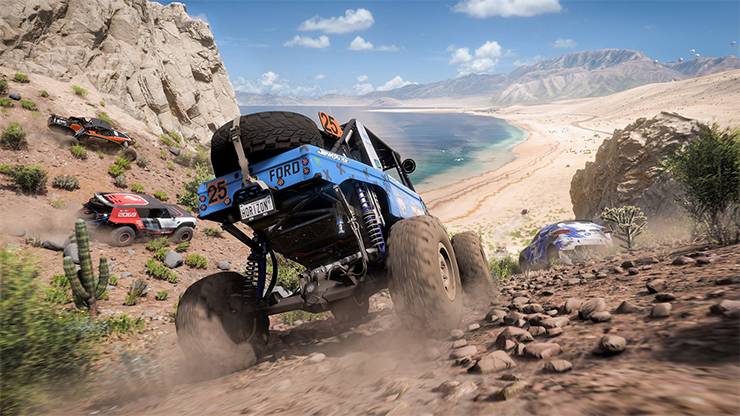 Forza Horizon has been a great race game series and its 12th main installment is just amazing. It is a pure racing video game that takes you to the fictional city of Mexico with a wide range of cars and tracks. Upon its initial release, the game got almost ten million players in the very first week. WOW!
The players are allowed to roam inside their vehicle on the open-world roads of Mexico and explore a beautiful and energetic environment. There is so much to see, the active caldera volcano, dense jungles, chill beaches, and ancient temples. Where will you go first? But make sure you come out when the weather is clean because there can be a scary storm on its way anytime!
5. Need For Speed: Hot Pursuit | Released on 16 Nov 2010 on Windows/PS3/Wii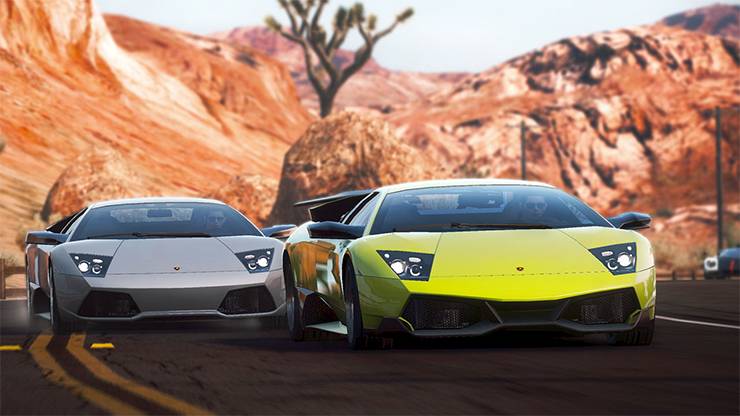 Oh my god! How can I miss this one from the most played racing game series of all time? Well, I cannot, and neither did I. I love you all and so I kept this one for the last. Loved it or not? Hot Pursuit is one of the finest racing games in the entire Need for Speed series, all thanks to its fast-paced action, high-quality graphics, and stunning visuals.
The game is set in a Seacrest fictional city based on the American states of California, Oregon, and Washington. Players can choose from a wide range of supercars and take part in super fast and intense races against AI-controlled opponents and other real-world players in the single-player mode and the multiplayer mode respectively.
You can also compete with your friend with the Autolog system. Beat them up and show off. Yeah, that's what I do. But just in the game, sadly!
4. Project CARS 2 | Released on 27 Sept 2017 on Windows/PS4/Xbox One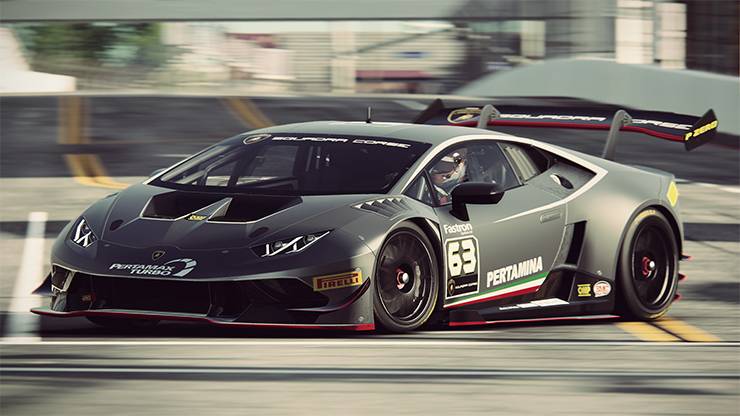 A racing game published by Bandai Namco Entertainment, project cars 2 brings you a complete car racing experience with its fine graphics and stunning visuals. The game allows you to ride freely or competitively across more than 140 track layouts and 60 different locations. It says, each track is a living organic venue, and it keeps changing after every lap you finish.
If it is true, what else do you want? You start the game with a moderate car in which you will be racing across different tracks. As you win races and progress throughout the game, there is a wide range of dream cars waiting for you!
Several new manufacturers like Ferrari, Lamborghini, Jaguar, and Nissan have been included in the game to give you the best ride of your life. You know what, you are just a download away from driving your dream car!
3. F1 2020 | Released on 5 July 2020 on Windows/PS4/Xbox One/Stadia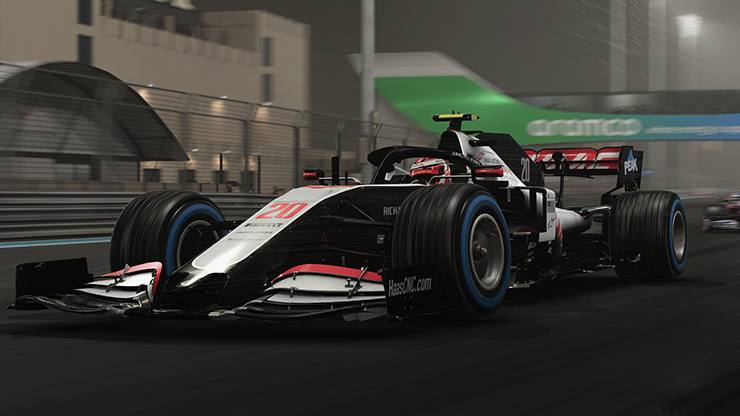 If you are a real racing fan like me, you would never miss an F1 race, would you? I wish I could witness the action live, but… okay, I am alright. Getting back to the topic, this is fantastic racing based on the iconic Formula One world championship 2020. Exactly like the real tournament, the game features twenty-two circuits, twenty drivers, and ten teams where you will be the eleventh one!
Yeah, you will be competing against the best in the business. The game also includes a my-team feature that allows players to create, own, and run the eleventh team in the championship. The reintroduced split-screen is also fun. But what I like the most is the career mode where you can start from scratch and climb to the top. Trust me, it's a whole different feeling!
2. Grand Prix 3 | Released on 28 July 2000 on Windows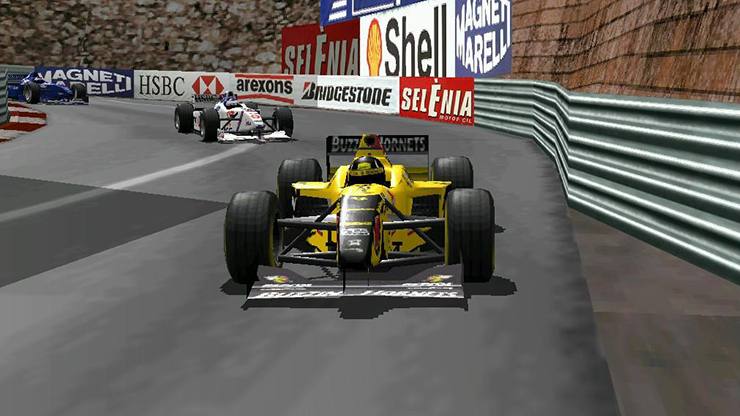 For all of you race lovers, I have got the Grand Prix 3 published by Hasbro Interactive. I know this is 2022 and I am talking about a 2000s game. But remember, have I ever listed any poor games on our lists? No, then just read. The game features the first season of the formula one championship with all the real-world drivers of that championship.
Players will take part in the formula one championship with its vehicle to win some super intense and fierce race battles against the best in the business. After every race, you earn in-game money that you can use to upgrade your vehicle or get a new one. Also, you can upgrade your driving equipment to stay alive. After all, formula one is a very dangerous sport, isn't it?
1. rFactor 2 | Released on 28 March 2013 on Windows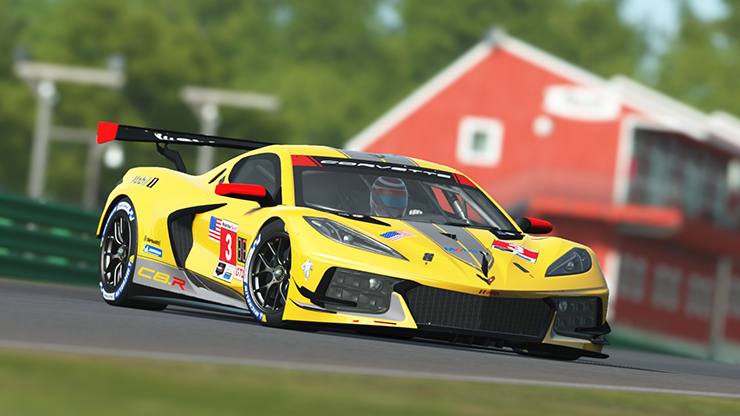 It is a computer racing simulator game published by Motorsports Games to bring the racer out of you. The game allows players to learn and develop their driving skills with realistic cars and detailed race tracks. In the game, players can learn to drive almost all types of multi-wheeled vehicles of any era.
Whether it is a four-wheeler or six-wheeled vehicle or even a two-wheel steered or four-wheel steered vehicle, players can drive all. With advanced game physics and suspension models, the game takes vehicle racing to a different level. Your tires will get damaged, your vehicle will sound unfriendly, and you won't be able to drive that fast if you haven't gotten your car repaired recently. So, check out!
That is it from today's post on Top 10 Best Racing Games You Need To Play. If you do not agree with the points in the post and have some of your own opinions, share them with us in the comments section down below. Keep visiting Animesoulking for more information about Anime and Manga.
Also, Read:
Chandan is the writer of "Top 10 Best Racing Games You Need To Play". Also, Connect with me on YouTube and Facebook.