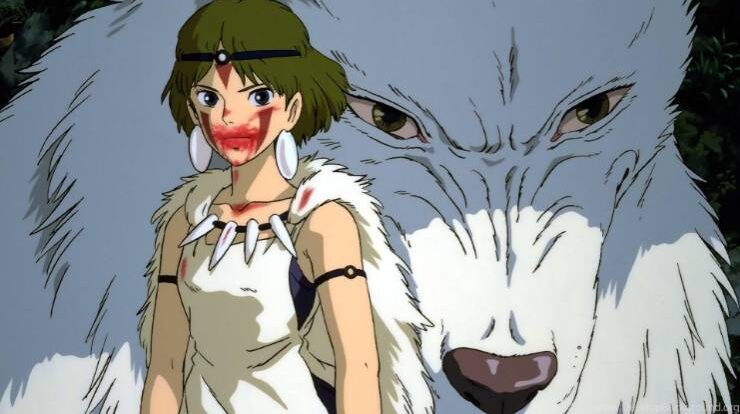 Top 22 Best Studio Ghibli Movies List – Hey guys!. In this post, I'll be discussing a list of Top 22 Best Studio Ghibli Movies List. I'm going to tell you, I'm going to include Nausicaa of the valley of the wind which technically isn't a Studio Ghibli movie but it's always associated with Studio Ghibli, so I'm going to include it. So, I'm gonna list my Top 22 Best Studio Ghibli Movies List.
22. Ocean Waves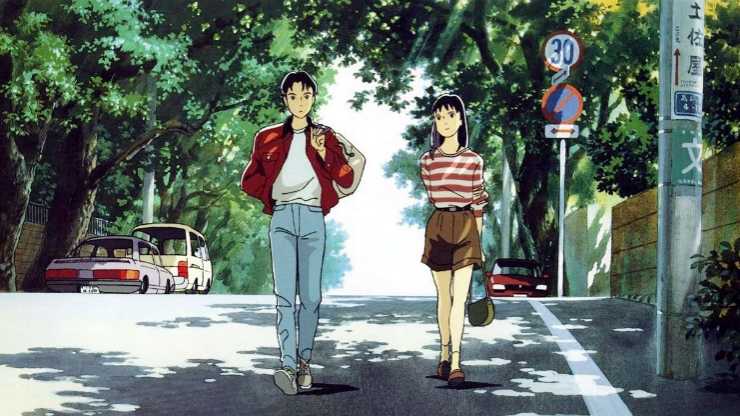 Ocean Waves was produced for television as a test run for new filmmakers. This cheap training exercise for younger newer staff members feels less like a Studio Ghibli movie and more like a typical TV anime from that time, though, the animation is smoother than that of its peers. Ocean Waves boast a weak love triangle that spends most of its time on a day trip to Tokyo. Ocean Waves is a basic film exploring highschool relationships with the character who's truly selfish and immature. When watching a Studio Ghibli film I hope for wonder and amazement and Ocean Waves definitely didn't have that magic element.
21. When Marnie Was There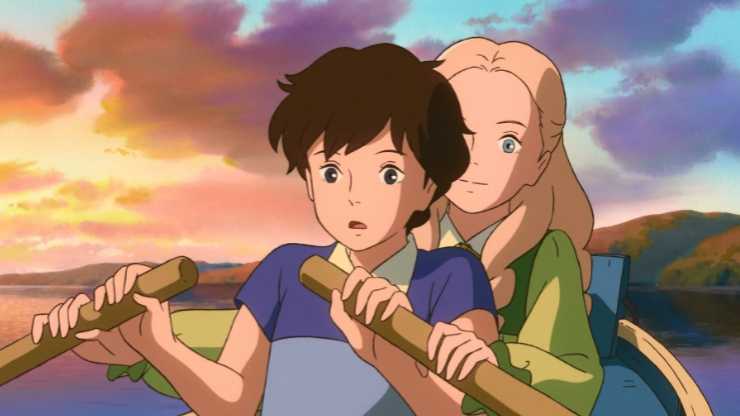 When Marnie Was There is a notable break from the studio's usual fare but it doesn't amount to much in the end. The pacing for When Marnie Was There is slow at times, especially, for the beginning of the film but if you see it through to the end it all ties nicely together. The film has beautiful animation and fills it grounded in reality but still has moments of magical realism when two girls meet. When Marnie Was There took me by surprise with a story but needed to be more of a mystery with its subject.
20. From Up on Poppy Hill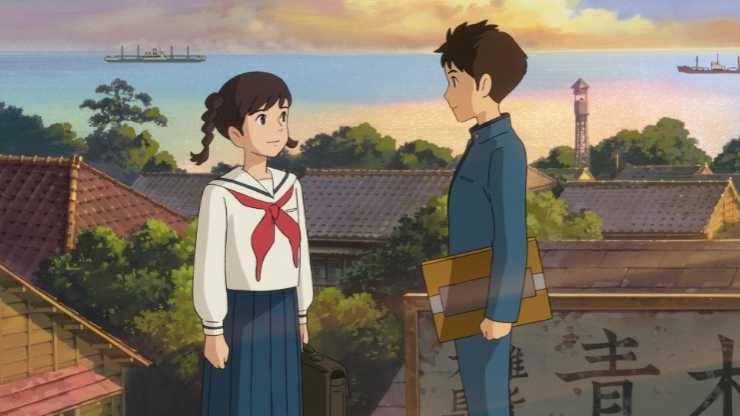 From Up on Poppy Hill is a simple story about a school trying to save its old Clubhouse in post-war years in Japan. Studio Ghibli is able to capture everyday slices of life and From Up on Poppy Hill does that very well but it gets weird at the end. This is not one of Studio Ghibli's best films but it's still charming which is common for Studio Ghibli film. The script has a nice balance of humor and sorrow but lacks depth and details like other Studio Ghibli movies.
19. Tales from Earthsea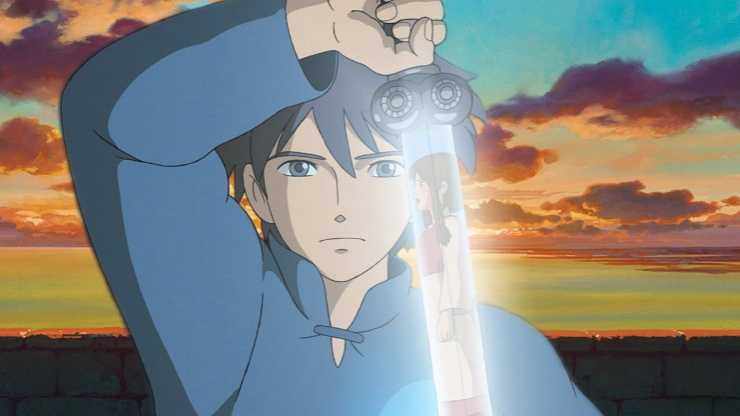 Tales from Earthsea, which a lot of people view as the worst Studio Ghibli movie and I can understand why. Gorō Miyazaki turns Tales from Earthsea into a generic fantasy, with a bland, good and evil conflict. Tales from Earthsea also offers one of Studio Ghibli worst characters Prince Arren. This film does have some terrific animation, that is of a dreamlike quality. This fantasy epic feels flat with a storytelling and world building.
18. Arrietty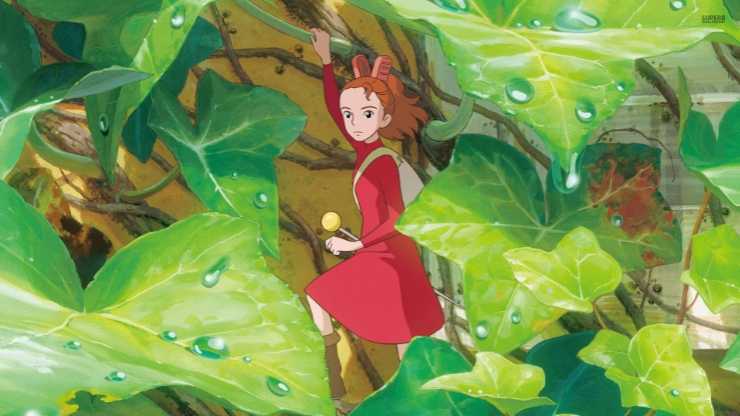 Arrietty is the first film I saw in theaters from Studio Ghibli and I was impressed with the hand-drawn animation and how simple backgrounds look as lovely as paintings. This isn't an action-packed movie with a grand climax, it's just a simple effective story about small humans and complications within the family. Studio Ghibli continues a tradition of fantastic female characters and I think Arrietty is a fun character to watch.
17. The Cat Returns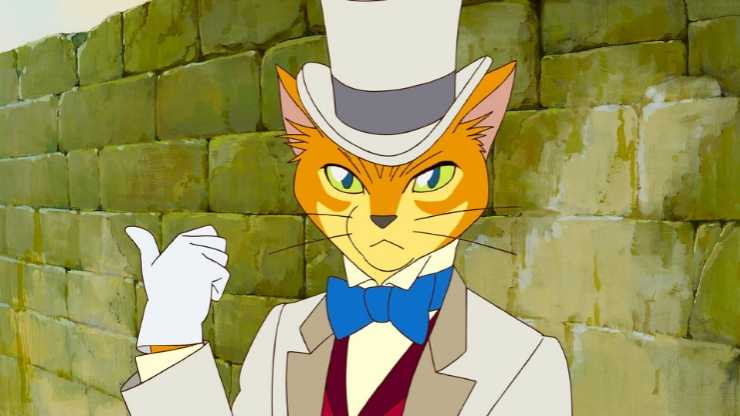 The Cat Returns is a spin-off of sorts from Whisper of the Heart and it's a delightful film, about a young girl who gets swept away to a kingdom full of cats, it feels silly but charming at times. The Cat Returns, although, has the least impressive art from any Studio Ghibli movie, it's also one of the shortest movies. The simple fantasy is filled with mischief and enthusiasm, which makes it for an enjoyable film.
16. My Neighbors the Yamadas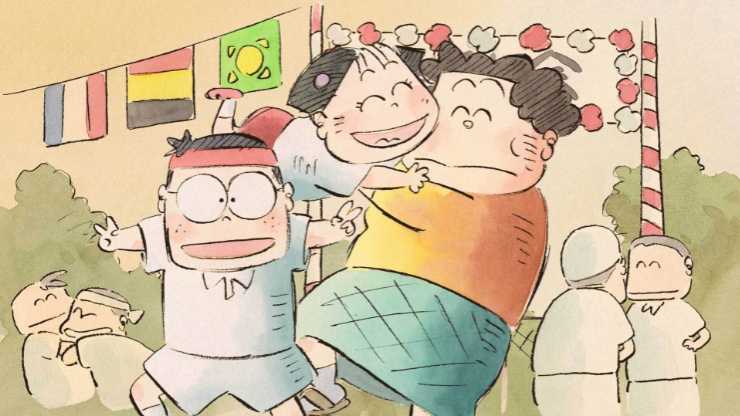 My Neighbors the Yamadas is Studio Ghibli's first digital film. The amount of energy makes this movie never dull or boring. This is a simple story which fills more like episodes than a movie, these sequences offer funny slices of life with refreshing visuals. Most Studio Ghibli movies focus on developing a story with deep themes and messages whereas My Neighbors the Yamadas is not that movie and it's packed with hilarious gags and situational jokes that made me laugh out loud.
15. Only Yesterday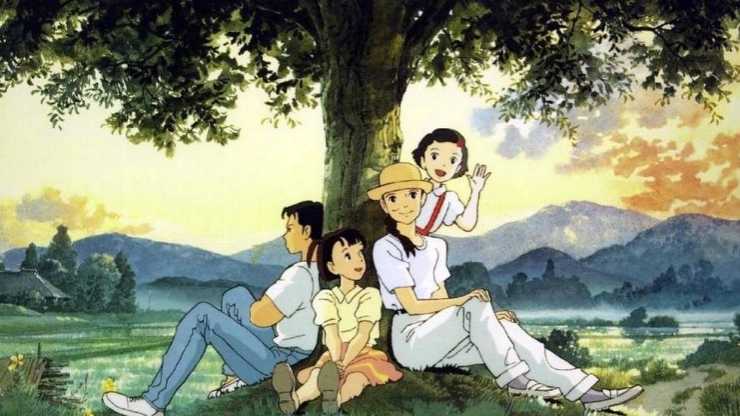 Only Yesterday which took forever to get to my country and took me forever to see this movie and it was well worth the wait. Studio Ghibli made the animation more lifelike by adding more details to their characters. Nothing really exciting happens in Only Yesterday and everything feels quite common, which makes it feel realistic. Unlike the more widely regarded Studio Ghibli movies, the fantasy elements of Only Yesterday come from within the narrative, as the main character recalls her life as a child. To make sure a past and present offer a film very much grounded in reality and that many people can relate to.
14. The Tale of the Princess Kaguya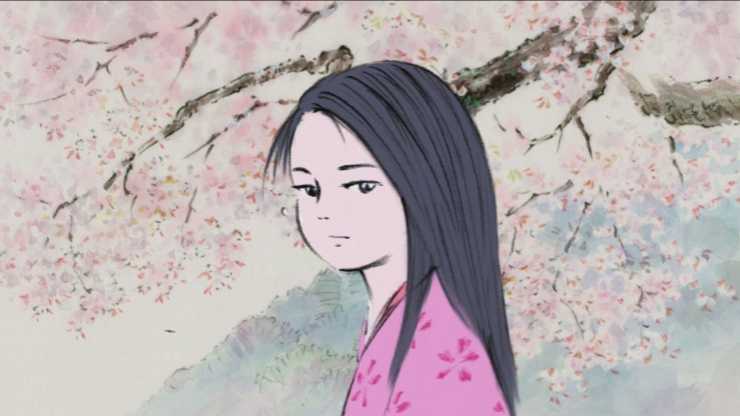 The Tale of the Princess Kaguya is easily one of Studio Ghibli's best-looking films. As the film moves along, the movie becomes more impressive with its animation, how the animation ties into the life of the princess is one of the most amazing things I have seen from Studio Ghibli. This movie builds to a dramatic heartbreaking finale that serves as a reminder how beautiful this film is. The watercolor art is so distinct and consistently gorgeous which makes it for one of my favorite Studio Ghibli movies to watch.
13. Grave of the Fireflies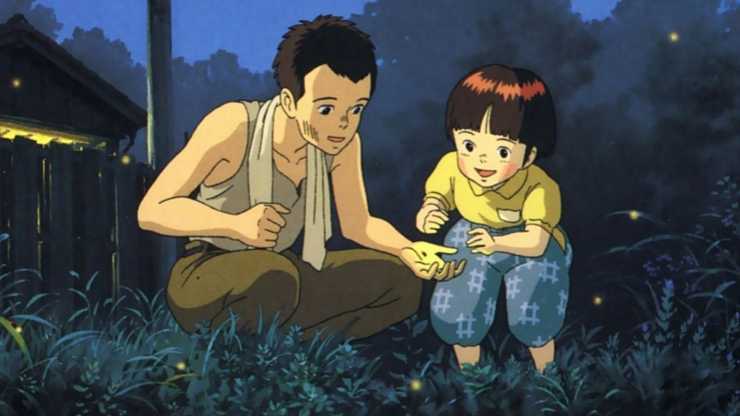 Grave of the Fireflies is regarded as Studio Ghibli most emotional heartbreaking film. The entire story is built to sadden the viewer, the whole movie is centred around death, which is sad of course but I found the moments of the two young protagonists living during World War 2 to be more sincere than anything about dying. It is hard to watch this movie more than once, as the film has nothing more to say on the subject of death. Moments of Grave of the Fireflies have stuck with me throughout the years as I found this movie to be emotionally draining.
12. Porco Rosso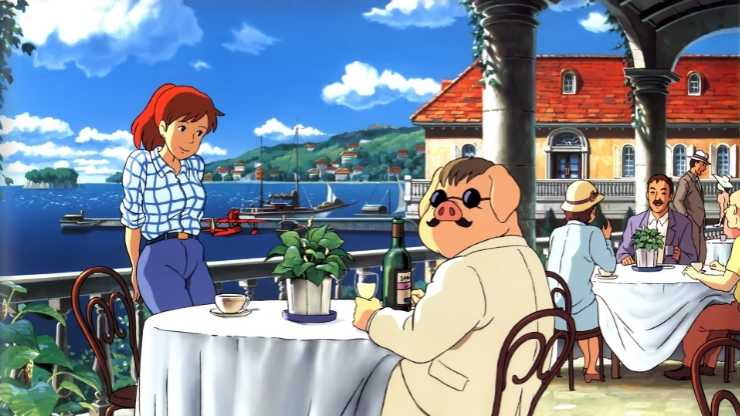 Porco Rosso is probably the Studio Ghibli's most surprising film because it's much more mature than it appears. It deals with the message that war turns men into pigs. Porco Rosso has a perfect blend of comedy, drama and action. This movie offers some of the most thrilling action moments in any Studio Ghibli movie, the characters like Porco and Madame Gina have real depth to them that makes them for standout characters. Porco Rosso also offers a truly touching closing credit scene that put the cherry on top of this movie.
11. Whisper of the Heart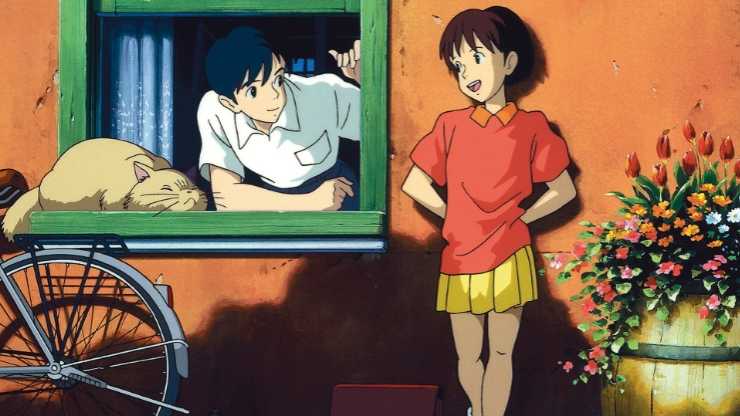 Whisper of the Heart is probably the only Studio Ghibli movie that I thought constantly about, it's stuck in my head for months, I always thought about it and couldn't wait to purchase this movie. The exploration of adolescent uncertainty is a true wonder, the simplicity of this movie is what made me fall in love with it. Whisper of the Heart doesn't fall into the typical cliches of a teen romance and it's one-of-a-kind anime movie and it's such a beautiful done film.
10. Ponyo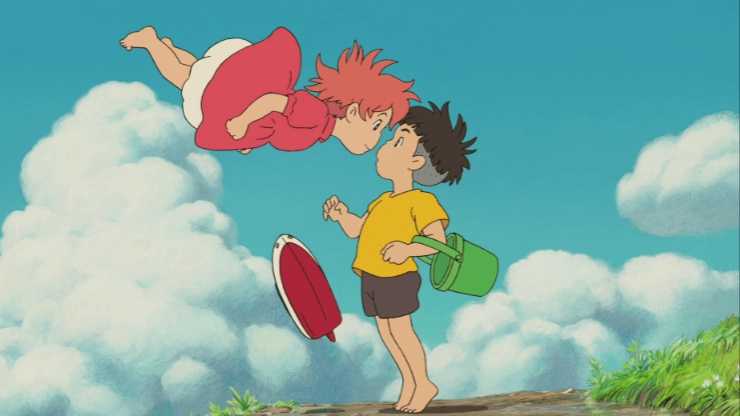 Ponyo is a very adorable innocent movie with visually stunning moments. Ponyo isn't quite a smart character and the runtime is a bit stretched out, but it is one of Studio Ghibli's most innocent films. Hayao Miyazaki draws the viewer into the world of children and captures discovery, loss and love. The film loses its energy in the final act but Miyazaki created a pure fun and very adorable film.
9. Nausicaä of the Valley of the Wind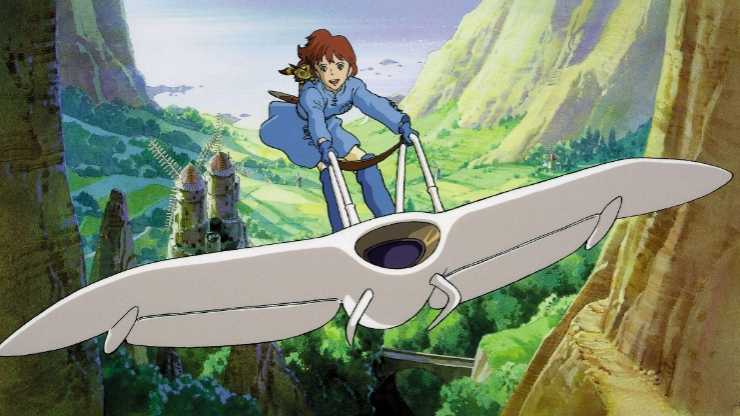 Nausicaä of the Valley of the Wind is technically not a Studio Ghibli movie but I'm going to include it here anyways because most people who created this film went on to create Studio Ghibli. This movie takes everything Miyazaki loves: flying, strong female characters, conflicts and more and gives us a truly stunning sci-fi film. The plot is a clever one which involves humanity's relationship with earth and nature, the pacing is a strong point and leads to an outstanding ending. The background and setting is fully detailed which captures the fill of the manga which this movie is based on.
8. Pom Poko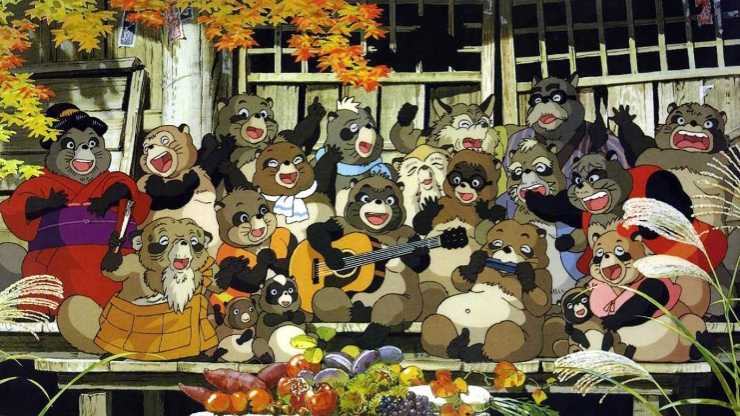 Pom Poko is a big surprise and a very different Studio Ghibli movie because it offers fun characters like these raccoon dogs and offers you a very touching deep movie. I never would have thought a movie about magic raccoon dogs would be so profound and important. Pom Poko is very self-aware and provides a strong plot of modern-day construction and our forests are being destroyed. Pom Poko also offers characters with many differences such as smart ones, rough ones and funny ones and each raccoon dog was written beautifully. The human interactions with the raccoon dogs are some of the funniest moments in this movie.
7. The Wind Rises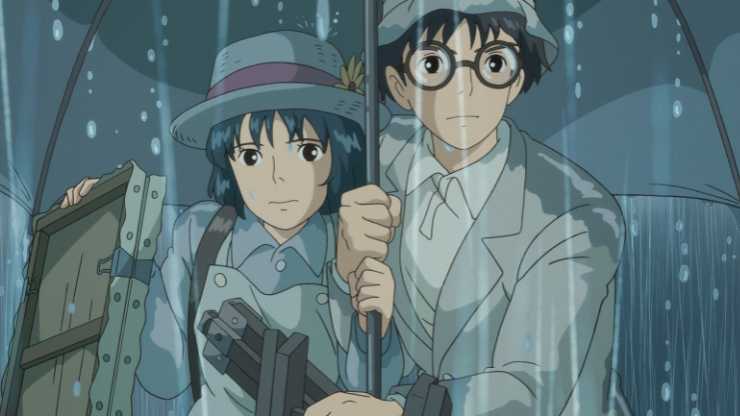 The Wind Rises is the second Studio Ghibli movie I saw in theaters, I was so excited to see this movie that I traveled over 50 minutes to see this movie in theaters, what led was a viewing of an emotional film of loss and love. Aviation has always been a key element of Studio Ghibli films and this is by far the best example of it. The story of young man Jirou become an aviation engineer provides emotional grit for the film and showcases how creative people like Hayao Miyazaki think. I think this is definitely Hayao Miyazaki most personal movie because it expresses his love for filmmaking and his techniques that we've seen throughout many of his movies.
6. Howl's Moving Castle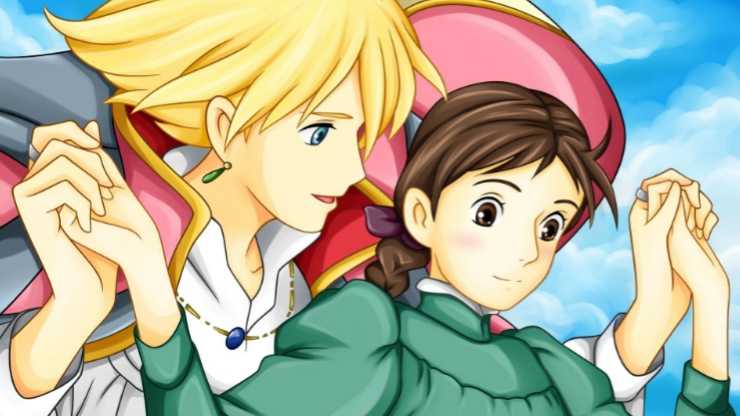 Howl's Moving Castle was for the longest time my favorite Studio Ghibli movie. Much like Kiki's Delivery Service, this stills with a girl who is forced to be better than she thinks she can be. Watching Sophie being thrown into house world amazes me, the character designs are some of best created by Hayao Miyazaki. This movie can get highly emotional without a great deal of plot to get in the way of it. Miyazaki's imagination shines in this movie and he created a stunningly romantic and often time funny film.
5. Castle in the Sky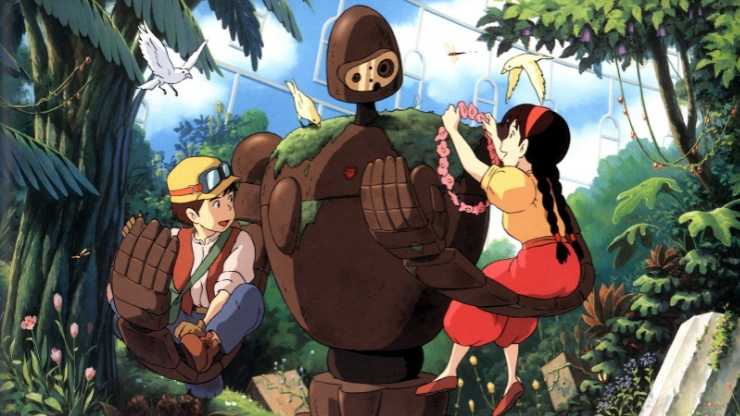 Castle in the Sky is by far the best adventure film I've seen from Studio Ghibli and their first actual film they created. From beginning to end not a single scene is wasted, there is so much going on in this two-hour runtime that almost feels like there should be more. This adventure film is the first official Studio Ghibli film and it's the film that many filmmakers study. The vibrant characters going on in a journey against the military force seasoned ancient powerful ill-will was a perfect start for this studio.
4. Kiki's Delivery Service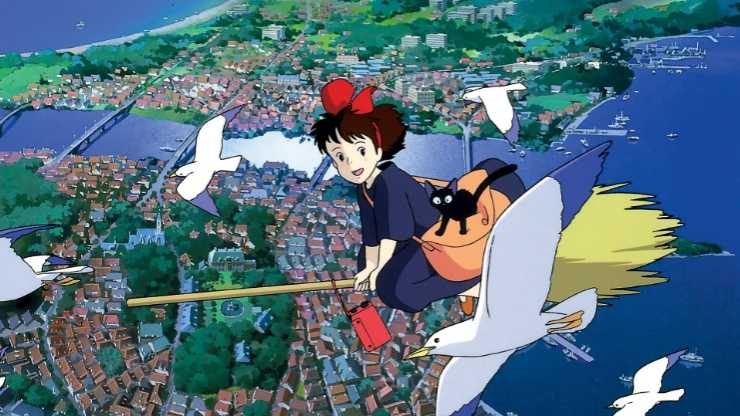 Kiki's Delivery Service is very adorable film, that most recently watched and I loved Kiki's Delivery Service. The character of Kiki has developed so well and the process of figuring out just what kind of person you are and leaving childish things behind is a tell that I cherished now. Many adults can relate to this movie and young kids can enjoy this fantasy adventure film, about a young girl probably the same age as them that aspires to be more in life.
3. Princess Mononoke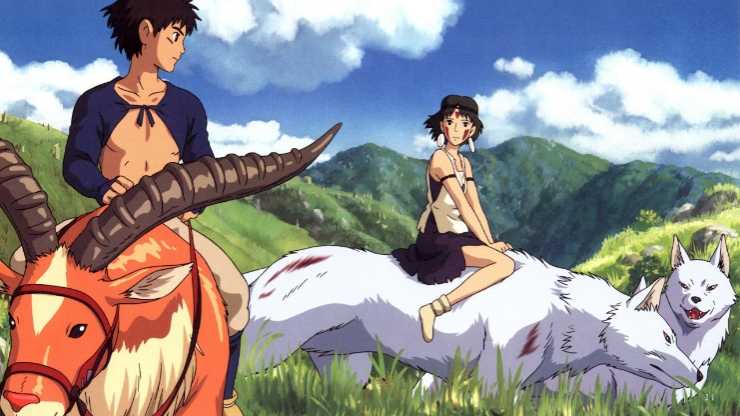 Princess Mononoke is by far one of the best fantasy adventure films I have seen ever, live-action or anime. Princess Mononoke is everything loved about both Miyazaki and Studio Ghibli distilled in two plus hours. Memorable fantasy characters, a complex approach into differing world views and motivation and an environmental warning that still remains relevant to this day. This is probably the most graphically violent Studio Ghibli movie that they have created and it helped play a role in animes increasingly appeal to older audiences in the later half of the 90s. The themes in Princess Mononoke are reinforced throughout this movie and they're told truly well. The animation is beautiful, the art is stunning, everything about Princess Mononoke shines and still remains one of my favorite Studio Ghibli movies.
2. Spirited Away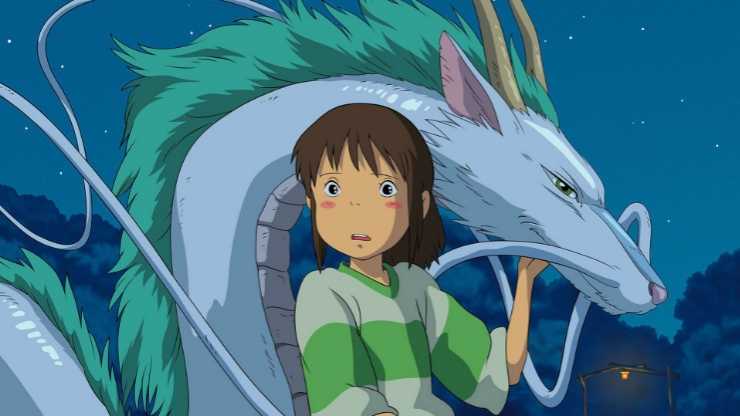 Spirited Away is one of the most creative Studio Ghibli movies and the mixture between old worlds and new worlds is perfectly balanced. The characters that explore this well-realized world is fascinating, I loved learning about this world that this young girl was exploring and seeing how everything panned out for her in the end. This one best picture in the early 2000s and it's fully deserved because this is one of the best detailed and well told Studio Ghibli movies ever. But it's not as good as my favorite Studio Ghibli movie.
1. My Neighbor Totoro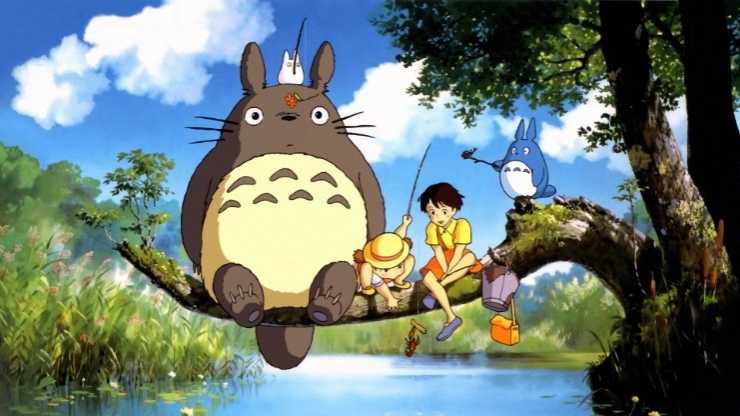 My Neighbor Totoro is an equally heartwarming movie as it is equally heartbreaking. The young girls are so adorable and how they meet this big fat Totoro character is heartwarming and happy but the themes about love and loss really add much more to this movie. If you just saw the images for this movie you might think it is a fun kids movie but when watching this movie it's much more than that, it's a film that adults can enjoy, cry over, get emotionally involved in. This is one of the firsts Studio Ghibli movies I have ever seen and I was invested in this movie from the beginning of this movie. How these young girls deal withthe illness of their mother while so accepting Totoro is a way for them to escape reality? How Miyazaki crafts the story and the development for these two girls? It stands as one of my favorite movies of all time and one of my favorite anime movies and my favorite Studio Ghibli movie.
That is it from today's post on Top 22 Best Studio Ghibli Movies List. If you do not agree with the points in the post and have some of your own opinions, share them with us in the comments section down below. Keep visiting Animesoulking for more information about Anime and Manga.
Also, Read:
Chandan is the writer of "Top 22 Best Studio Ghibli Movies List". Also, Connect with me on youtube and Facebook.