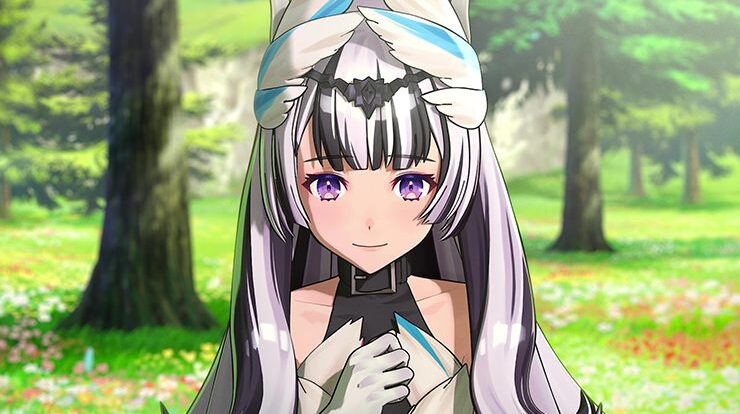 Top 10 Upcoming Nintendo Switch Games 2022 & 2023 – Hey guys!. In this post, I'll be discussing a list of Top 10 Upcoming Nintendo Switch Games 2022 & 2023. The end of 2022 and the first half of 2023 are packed with the best Nintendo Switch Games! We go over everything from Zelda: Tears of the Kingdom to Sonic Frontiers and Fire Emblem: Engage and more! Well, let's go to the list.
10. Mario + Rabbids Sparks of Hope | Release Date: October 20, 2022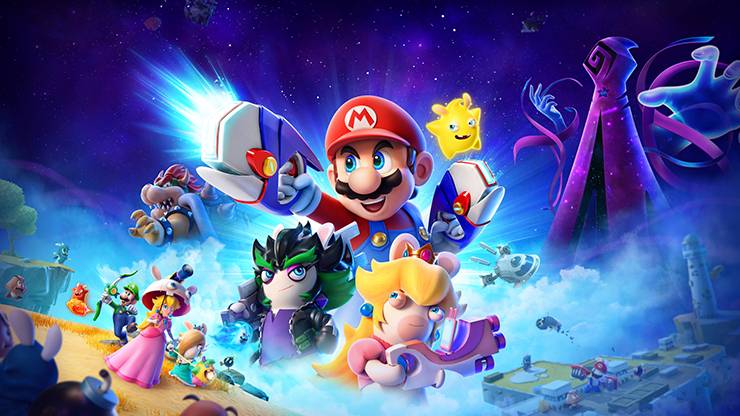 Hop in for a big adventure in this whimsical galaxy and improved XCOM Mario + Rabbids experience. With far more Mario than XCOM elements this time. Yoshi maybe out but other than that, a new dream team trio can be built from 9 heroes.
Mario, Luigi and Peach, and their rabbid counterparts, along with their cool and independent Edge, the drowsy hero rabbid Rosalina and even Bowser has joined to save this kingdom.
In other words, we are more than ready to jump into another tactical adventure with new twists on tactical combat, explore a number of planets through the universe and freedom from Curasa's evil grasp and save the sparks. All that and more, beginning from October 20th.
9. Crisis Core: Final Fantasy VII Reunion | Release Date: December 13, 2022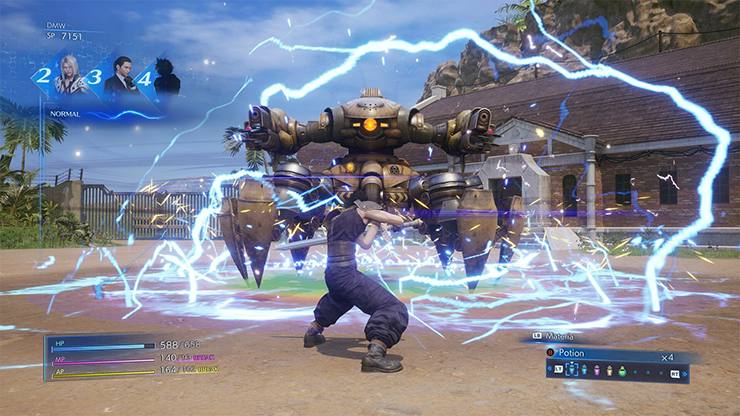 Finally, we have a glimpse of what this game looks like on the Switch and it isn't bad which we also expected since this was originally a PSP game. The December release date is perfect, nearly a month after the last big release this year.
Not only that, exactly 3 months after it showed up on the September Direct. I love the story of this game, and it says a lot about this list when it is only Number 9. But naturally, we have far more in 2022 before December on this list.
8. Sonic Frontiers | Release Date: November 8, 2022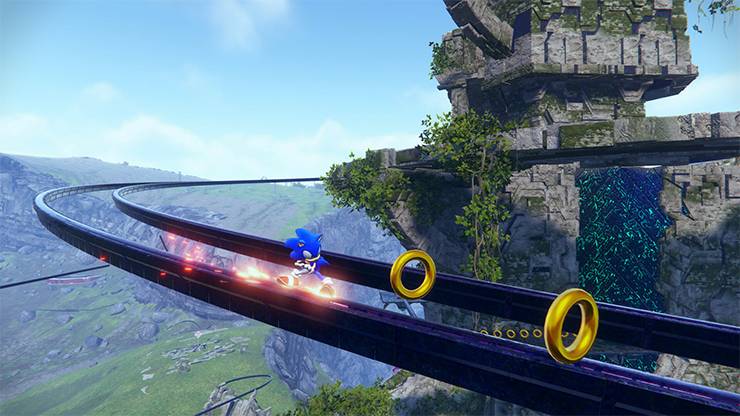 Any fan of this franchise has dreamed about this game where you get to play as Sonic at full speed with little to no boundaries. And Following Gamescom and Tokyo Game Show, we are more optimistic than ever since we will be roaming the open zone of the starfall islands in search of the chaos emeralds trying to save our friends and maybe see them join us later in the adventure.
I can't tell how good it feels to once again start and mostly play as Sonic. We still have one big concern though which keeps this game on the 8th spot. The performance of the game on the Nintendo Switch since a speedster needs as much smoothness as he can get and I doubt we are getting 60 frames per second on this system, which is sort of key for Sonic, so we will see how the game fares in November.
With that being said, the combat is fast and fun. Completing classic stages from the open hub world, looks really good, though a little bit repetitive from past games. Solving intriguing puzzles and completing side quests along our main quest, all to help save Sonic's friends. No matter what, we're looking forward to Sonic Frontiers on November 8.
7. It Takes Two | Release Date: November 4, 2022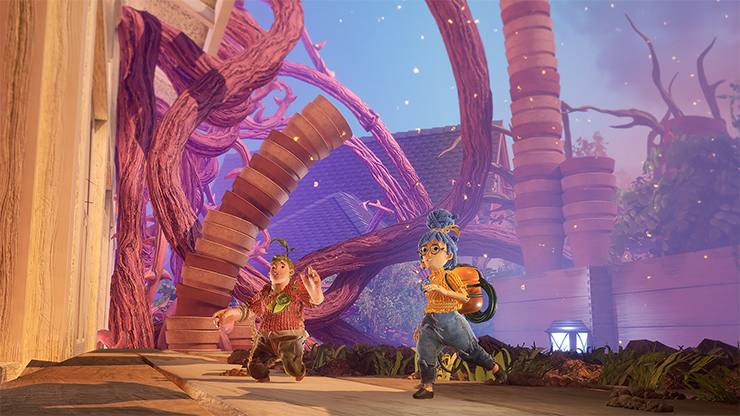 The Winner of Game of the Year at The Game Awards 2021. And it has its spot here for good reasons as It Takes Two is an action-adventure platform video game developed by Joseph Fares and Hazelight Studios and is a perfect Coop-up game where you play as a divorcing couple that need to work on their relationship to be able to have their bodies back.
All because they ended up within the dolls made by their daughter due to her tears after hearing the divorce arrangements. The premise of the story is as unique as the gameplay is, since no two levels resemble each other, but in each one of them, you will need one another to solve puzzles and beat enemies and bosses.
Literally, the gameplay evolves with the premise of the story where each level will give you both different gadget that are different but work together well. The gameplay varies vastly and each of the unique gadgets keeps the game fresh with new and fun interactive stages. What makes this already top-notch Coop-up game perfect?
Yep, you guessed it, it is now on the Nintendo switch. So get ready to set your differences aside with your loved ones or maybe it will lead to even more fighting.
6. Pikmin 4 | Release Date: 2023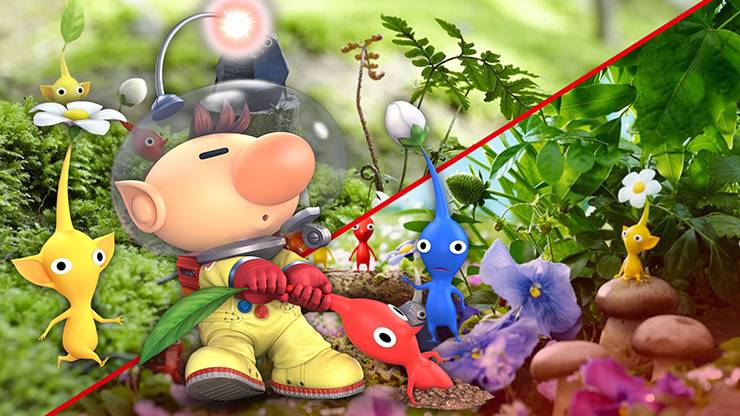 Probably the biggest surprise in this Direct, as all hope seemed to be lost. And well, it was about time that we got to see this game. Since Shigeru Miyamoto said "the game is very close to completion" in let me check… 2015. 7 years ago. Yes, you are getting a 6th spot for that. At least we didn't wait 3+ years for the final title of the game.
Joking aside, what I do find interesting though is that the game is offering a new third-person perspective, aimed to immerse us in playing from the Pikmins perspective. That and Pikmin 4 otherwise staying respectful to the gameplay of the franchise are definitely positive. Also rest assure, this is the only farming game on this list.
5. Persona 5 Royal | Release Date: October 21, 2022
We can't recommend this value for your money enough when Persona 5 Royal finally hits the Nintendo switch. Originally released in 2016, in the west in 2017, fans have been holding their breaths since the announcement of Joker in Super smash bros Ultimate as DLC character in 2018. Well, a little under 4 years later, we got it for the format that is the most ideal for this art style and gameplay.
Persona 5 Royal undocked on an OLED display. Then again, I guess Shin Megami Tensei V in 2021 was the reason as to why ATLUS waited this long. For all of you wondering, Persona 5 is the quintessential JRPG where you play as high school students with side-Jobs and heroic hobbies.
If you want to experience Tokyo since, well, it is still closed for us Gaijins, then playing Joker with his Initial Persona Arsene by his side and naturally his friends is the second-best option. Ryuji, Ann, Makoto, Kasumi and more without forgetting the mascot Morgana awaiting for you to join or return to the masterpiece that is Persona 5 Royal to live a double life.
Few games come to the quality of the narrative style and gameplay of this game, which is the start before Persona 4 Golden and Persona 3 Switch also launch on the Switch in 2023.
4. Bayonetta 3 | Release Date: October 28, 2022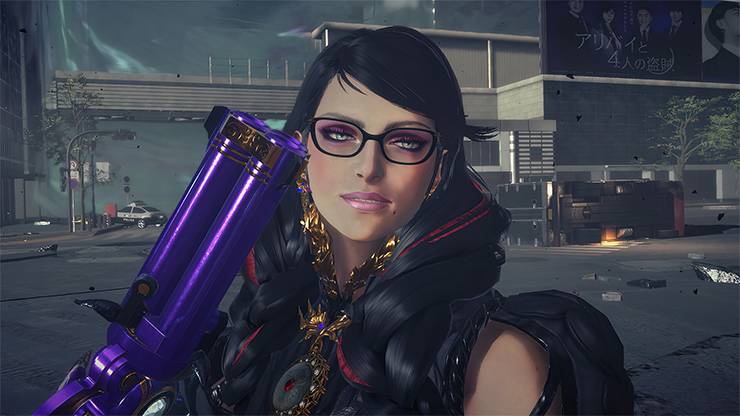 Close to 5 years after its reveal at the end of 2017, it is finally here. The perfect hack and slash Halloween title releasing on the 28th of October. Platinum games has never disappointed us with this franchise and with ideas from the scrapped Scalebound in this third installment, don't be surprised if this is a franchise just like Splatoon that just gets better and better for each new game.
A new threat we know well from Astral Chain the Homunculi have reached Bayonettas world. Though don't you worry, our Umbra witch has one too many weapons and forms up her sleeves and why not her heels to save the world as she goes around the world, including in central Tokyo, rural China, Europe, USA, and other locations.
Over the top gameplay and flashy combos is the recipe to success here, but with a new premise, we hope that the story can also deliver. As Jean is also present and we also slash and slay as Viola, a feisty witch in training and a capricious companion, and with her time-slowing witch time ability, you will certainly not notice the time flyby while playing this halloween title.
3. Fire Emblem Engage | Release Date: January 20, 2023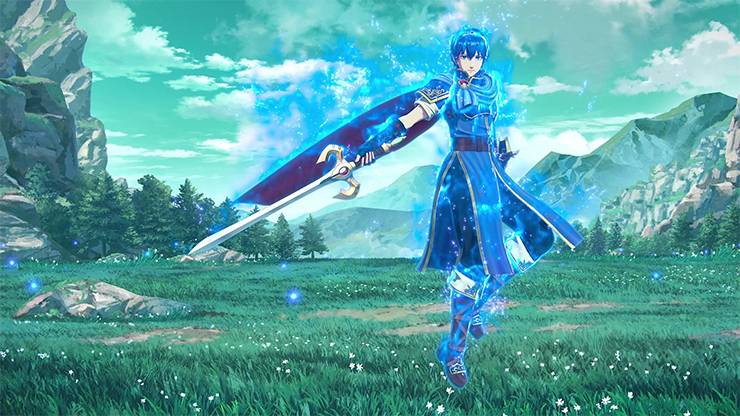 The rumors and leaks were right, we will have a new Fire Emblem, Engage on January 20th next year. Yes, no 2022 release, but as close as it gets, since boy does it look promising. In the continent of Elios a Dragon has woken up from his slumber due to the seal on it weakening after the four kingdoms joined hands 1,000 years ago to seal it away.
If this sounds familiar, then you are not wrong, since the Dragon isn't the only one to return after 1,000 years. As Marth is back, though as a spirit in a ring this time to aid the protagonist of this new story. And this is sort of the gimmick of this game, which is taking full advantage of Three Houses' game engine. Summoning valiant heroes from the past with the Emblem ring to add power to your allies.
Aside from merging appearances, engaging grants you the weapons, skills, and more from the battle-tested legends. Well, for us icons as Marth is already confirmed to be joined by Sigurd and also Celica. The game looks stunning and the gameplay fun and engaging, no pun intended. This game will be the perfect opening to 2023, placed between our two final entries on this list.
2. Pokemon Scarlet and Violet | Release Date: November 18, 2022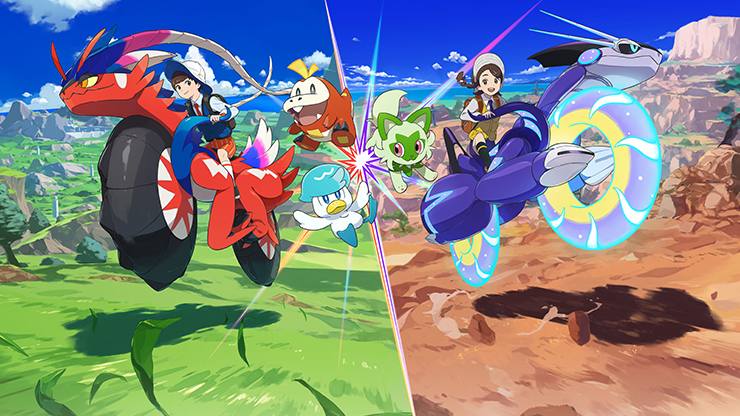 Pokemon has finally reached its final destination after a long journey which started with the Wild Area in Pokemon Sword and Shield,, then the openzZones in Pokemon Legends Arceus. Now, in late 2022, everything is coming together with Pokemon Scarlet and Violet, the first Open-World Pokemon game with a map that is ours to conquer!
Breath of the Wild-like freedom in Pokemon, choosing your path through the region of Paldea, a vast, brand-new region seemingly inspired by Mediterranean Spain and Atlantic Portugal. The path we choose through Paldea can be just random or you can follow a path since there are multiple ones but in any order.
The traditional path to victory road by beating the 8 non-linear gyms and finally the Pokemon league, or you can start with the path of legends to help a researcher perfect healthy recipes for Pokemon and seek out Rare ingredients Herba Mystica. Or the last path which is stopping the troublemakers and the evil team of this generation, the Starfall Street.
Obviously, you can do them at your own pace and way you desire and that is exactly what we want from this franchise, including open-world online 4-player co-op with our friends. The traversal on the legendary Miraidon or Koraidon, depending on the version you buy, makes biking, gliding and swimming around into such a joy and will make the discovery of the island easier and truly seamless.
1. The Legend of Zelda: Tears of the Kingdom | Release Date: May 12, 2023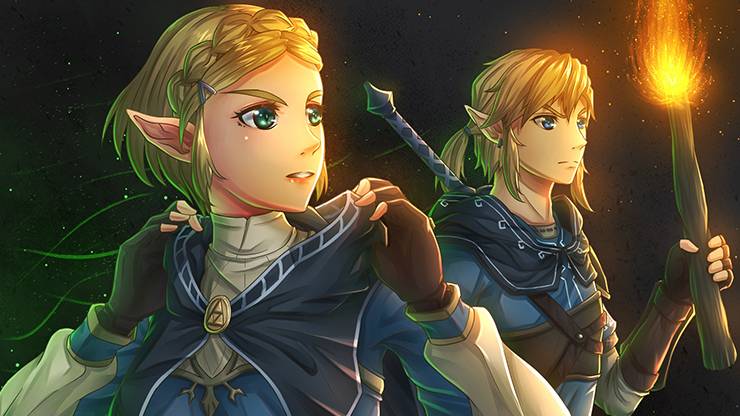 What else? Seriously, what else? This game is literally the best of Zelda's present, blended with the best of the past that was lacking in Breath of the Wild. The story and lore seems to be even deeper, the gameplay refined, and the altered open-world expanded with two additional vertical layers. An unknown scale underground and what appears to be a gigantic sky.
Filled with floating islands, and tons of references and ties to the mysterious Zonai tribe was the biggest tease in Breath of the Wild. No other Nintendo game can show so little over 3 years, but with the final title and release date at last in place, it is clear that by all indications, the last new 3D Zelda on the Nintendo Switch is aiming for one thing.
Crushing Breath of the Wild, including on its own surface with alterations, new features and the list goes on and on. 3 and half minutes of gameplay is little to nothing to go off, as we are still to see the hud of the game, but this game is no matter what our most anticipated game, period.
That is it from today's post on Top 10 Upcoming Nintendo Switch Games 2022 & 2023. If you do not agree with the points in the post and have some of your own opinions, share them with us in the comments section down below. Keep visiting Animesoulking for more information about Anime and Manga.
Also, Read:
Chandan is the writer of "Top 10 Upcoming Nintendo Switch Games 2022 & 2023". Also, Connect with me on YouTube and Facebook.