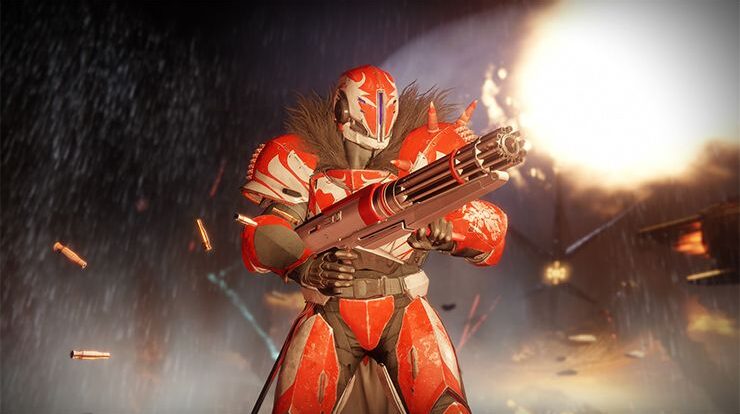 Top 10 Best Co-Op Games On Steam – Hey guys!. In this post, I'll be discussing a list of Top 10 Best Co-Op Games On Steam. Action-packed RPG games are fun… but they lack something. They lack a friend with whom you can celebrate your victories, fight challenges together, and do everything you can't do alone. You missing your buddy in the game?
Don't worry, we have the fix. Presenting, the Best 10 Co-Op Games for PC/PS/Console where you can have all the fun you wanted to do with your best friend. Well, let's go to the list.
10. Destiny 2 – Released on 28 Aug 2017 on PC/PS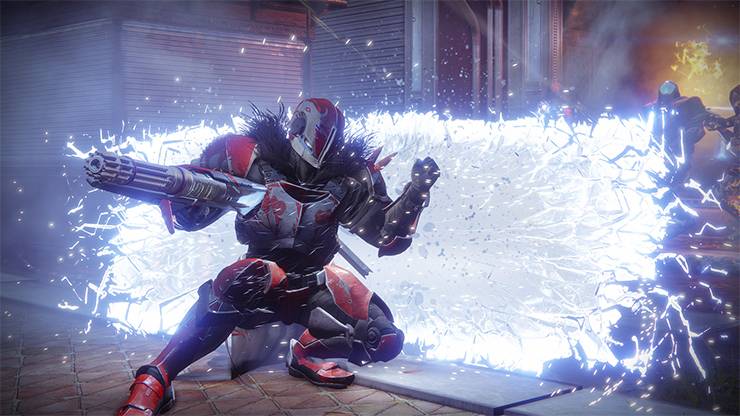 Destiny 2 is a free online only-multiplayer first-person shooter video game where you will be holding your gun with your best friend standing by. Originally released as a pay-to-play game, it is now free-to-play allowing everyone to experience the madness of the crazy world of Destiny 2.
Set in a mythic science fiction world, the game features a multiplayer-shared world with some fine role-playing elements. In the game, you take on the role of the guardian of the last safe city remaining on Earth. You must protect the city from different races of aliens and the looming threat of the darkness.
And all you have is your high-tech guns and the power of the light. Would you and your partner be able to finish what the aliens have started?
9. Portal 2 – Released on 18 Apr 2011 on PC/PS3/Switch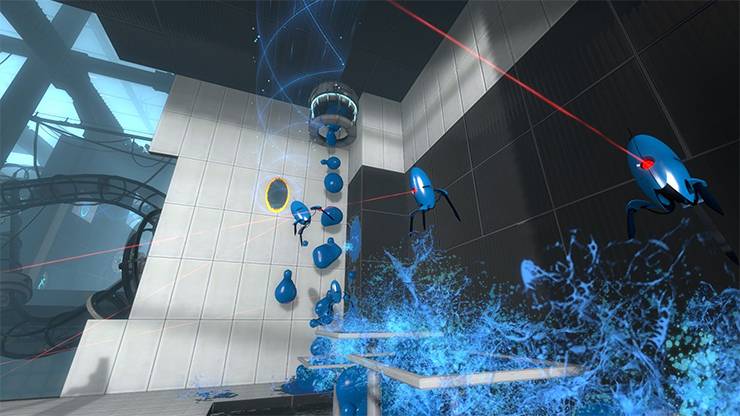 Talking about the future is one of the most common things we do with our buddies. I remember my best friend and I gossiping about the future when he told me that he would invent a thing that would make him like Iron Man. Well, he could but he didn't have that much money. LOL! Our future talks remained a gossip but yours can be true, only in the game.
This futuristic game allows you and your friend to take up the control of bipedal robots ATLAS and P-Body. You must navigate through a test chamber with your functioning portal guns in the game and after passing one chamber, you both enter another. Remember, GLaDOS created you to recover specific data disks with the motive to destroy you after that.
But you just cannot die which leads you to navigate through one chamber to another. Make sure you do this as quickly as you can because who knows? Might there be a surprise waiting for you!
8. It Takes Two – Released on 25 March 2021 on PC/PS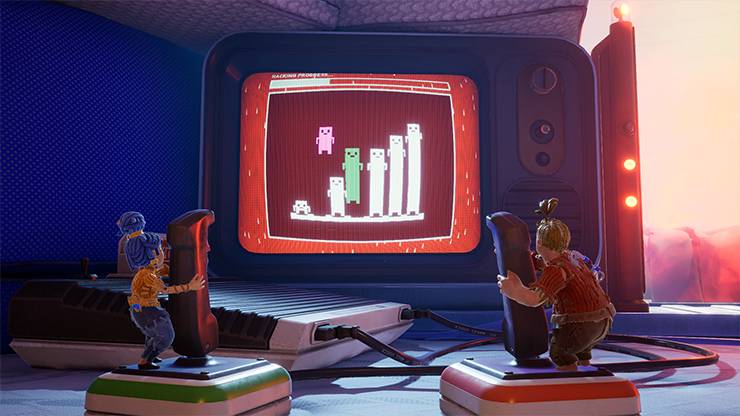 Yeah, it takes two. Whether it is to love someone or to hate, it takes two. Whether it is to fight someone or to romance, it takes two. Similarly, whether it is to find the supplies while fighting the boss, it takes two. The game, as the name suggests, emphasizes the importance of co-op gameplay with its amazing elements and quality graphics.
Being an action-adventure game, it allows you, Cody, and your friend, May to experience different platform games at once. For instance, Cody gains the ability to rewind time while May can replicate herself on one level. Looks exciting?
There are many such levels where you can use your and your friend's abilities to complete missions and earn rewards. So make sure you make a great synergy with your buddy!
7. Don't Starve Together – Released on 21 April 2016 on PC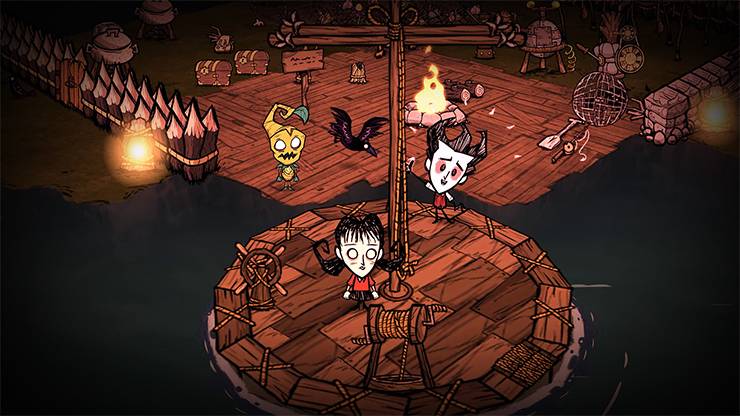 Let me tell you one thing. If you have a true friend by your side, you will never starve, neither alone nor together, only if you have a true one. I am glad I have. Coming back to the topic, this is the second part of the survival game series, Don't starve, and is much more fun than the prior one. In the game, you play as a survivor and so does your partner.
You must explore the vast open world and collect essentials, food, and craft items for your survival. Be careful as the lone-looking island is full of strange creatures, dangers, and surprises. There might be a poisoned snake coming for you while you are remembering the good old days with your friend, who knows? Do anything that you need to but just make sure you don't starve, together!
6. Sea of Thieves – Released on 20 March 2018 on PC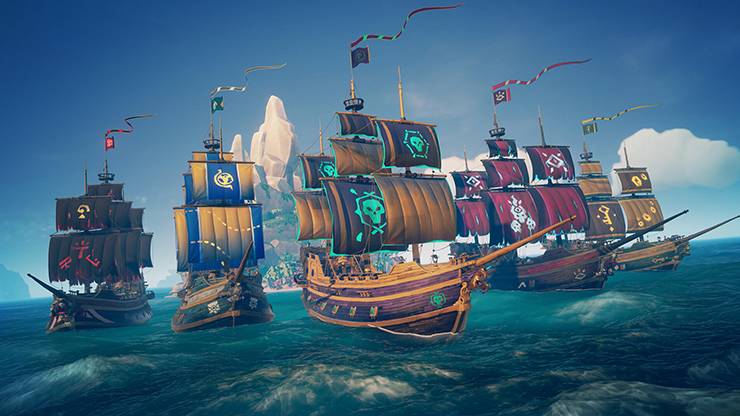 Don't you remember the Pirates of the Caribbean movie series after hearing the game name? I do. (Cause I have watched the series over a dozen times. Hehe!) Well, this is not about the film, sadly, however, inspired by it. The game is an action-adventure masterpiece developed by Rare and published by Microsoft Studios.
In the game, you will take on the role of a pirate who completes voyages from different trading companies. Again something similar to my movie series. The player can explore a vast open world, or sea to be precise via a pirate ship in FPP. While you are on our quest, you can join forces with your friends or even fight them if you like. It's on you!
Steer your ship, mine cannons, and take over the enemy's ships, like a real pirate. And why do you worry when you have your friend standing by you? Huh!
5. Cuphead – Released on 29 Sept 2017 on PC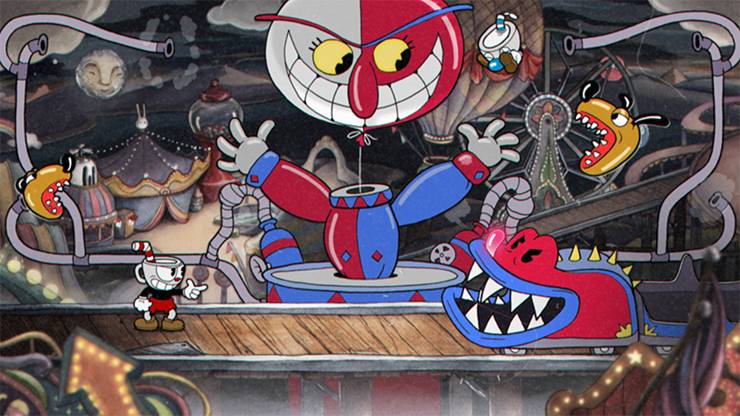 You don't need to be killing enemies and fighting monsters every time you enter the game with your friend, right? Well, here is something that will help you two enjoy, a lot actually. This run-and-gun game is developed and published by studio MDHR and follows the titular cuphead who lost a game of casino with the devil and now is in a deal with him.
According to the deal, the cuphead must repossess the souls of runaway debtors to cover its loss. You can play with your friend who will be controlling Mugman, Cupheads brother, and helping you in completing tasks and fighting bosses. Well, these bosses are not scary at all.
Take down everything coming your way to fight and take down the devil itself at the final battle. But remember, things are not that easy even!
4. Valheim – Released on 2 Feb 2021 on PC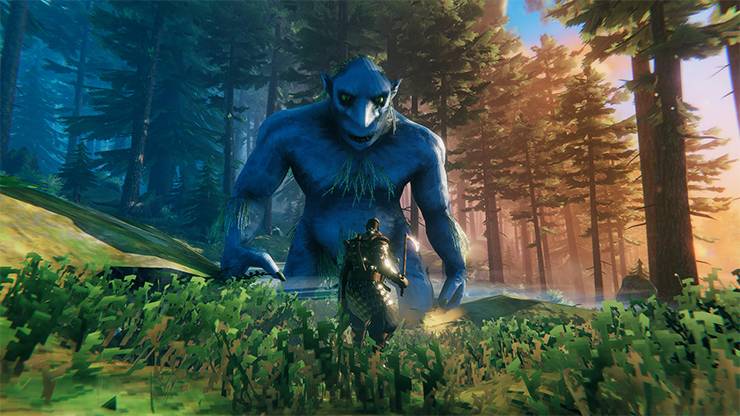 Don't you wish if there would be a time machine, you would go to the old ages, the ages of Vikings? Not alone, with your best friend, of course! Well, you know the good news? Now, you can, all thanks to Coffee Stain Studios for publishing the game. Yes, I am talking about a game, what did you think?
The game is a perfect mixture of survival and sandbox genres with an amazing blend of co-op gameplay. As guessed, you would be playing as a fallen Viking in the game. Crafting tools, building shelters, and fighting enemies will be your day-to-day job. But worry not, you won't be alone in this. You can have your best friend on your side on this adventurous journey.
Your main goal will be to find and defeat all the bosses in the 5 biomes (split up of worlds), and get the victory trophy. Have you and your buddy got what it takes?
3. Overcooked! 2 – Released on 7 Aug 2018 on PC/PS/Switch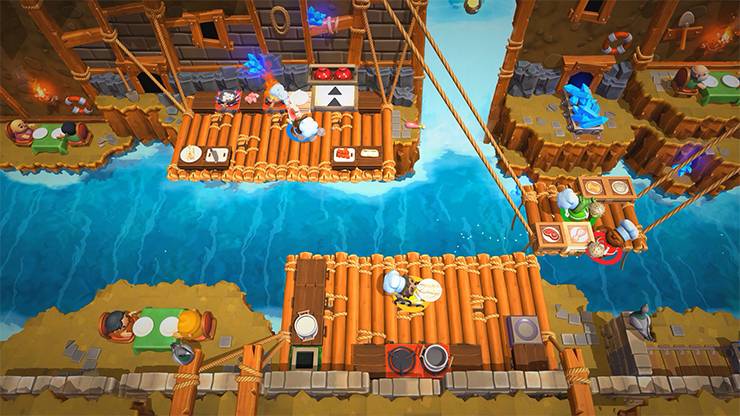 Last night when I was cooking Okra for my dinner, I got this urgent project and I got busy in the discussion. And guess what, my Okra got overcooked. I made a mistake but you must not, especially in the game.
This cooperative cooking simulation game revolves around cooking and allows you to take the role of a cook who works in an absurd restaurant with his friends. With your friends, you chop veggies, cook ingredients, and combine them to prepare delicious food the customers would love.
It looks simple but coordinating while taking up quick orders and managing bulk projects can be overwhelming sometimes. New interactive levels, stylish chef costumes, and exclusive recipes are available in the sequel to make the game more fun. If you and your friends play the game seriously, who knows, you may learn cooking in real. Lol!
2. Divinity: Original Sin 2 – Released on 14 Sep 2017 on PC/PS4/Switch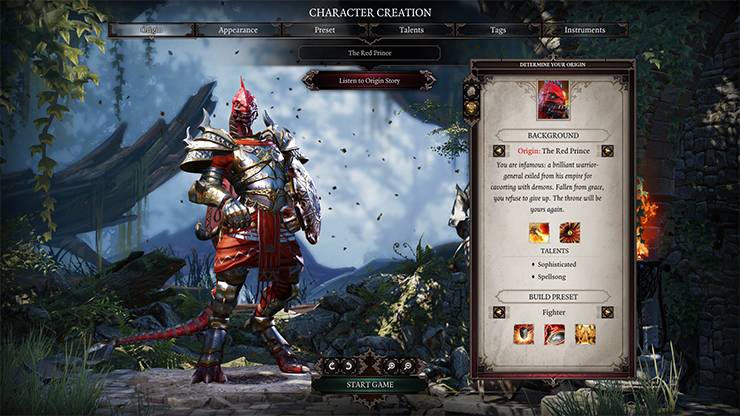 Who said RPG games cannot be fun? Have you tried them with the co-op gameplay? Divinity: Original Sin II is a fantastic RPG game with the perfect blend of co-op elements that is enough to make you glued to the screen for hours. In the game, you play the role of one of the many pre-designed characters with amazing backstories while your friends can do the same.
Okay, fine, you want to create a character of your own? Agreed, go ahead. With up to three other friends, you can explore a vast open world while fighting critical battles, establishing strategies, and leveraging amazing RPG elements.
You know, you are also allowed to mix or change your skills with your friends using the special skill crafting system. I mix up our skills when there is no way out. However, there is always a way out, only if you know.
1. Minecraft – Released on 18 Nov 2011 on PC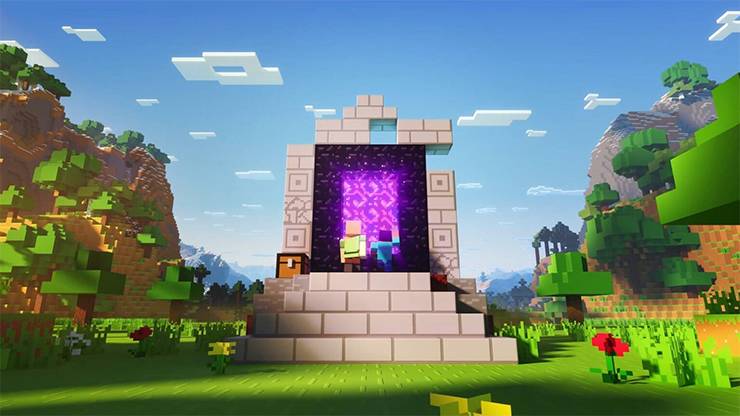 Minecraft, the game with the highest sales in a year. The game has just all that you need to be entertained. Action, strategy, tech, comic, and whatnot. In the co-op genre, the game is super fun. In the game, you can join your friend in his world and do amazing things like constructing buildings, mining blocks, and defeating mobs to be alive.
Once my buddy and I were playing Minecraft and a hostile mob attacked us. My friend took all the damage while I defeated the mob. Really a true friend. Well, forget my sad story and enter the magical realm of Minecraft with your friend to experience a world you have never thought of. Just amazing!
That is it from today's post on Top 10 Best Co-Op Games On Steam. If you do not agree with the points in the post and have some of your own opinions, share them with us in the comments section down below. Keep visiting Animesoulking for more information about Anime and Manga.
Also, Read:
Chandan is the writer of "Top 10 Best Co-Op Games On Steam". Also, Connect with me on YouTube and Facebook.