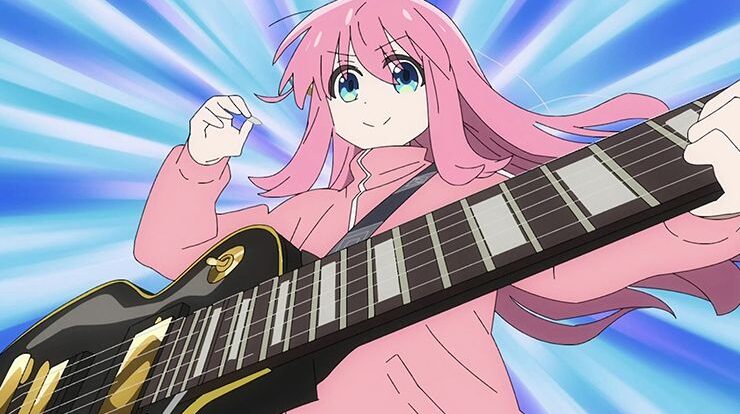 This Anime Has An Anxious Rockstar- Hey guys!. In this post, I'll be discussing This Anime Has An Anxious Rockstar. Bocchi the Rock, an anime with an endearing coming-of-age story about an introverted musician, who's trying her best to confront her anxiety. Let's find out!
Bocchi the Rock is the surprise of the season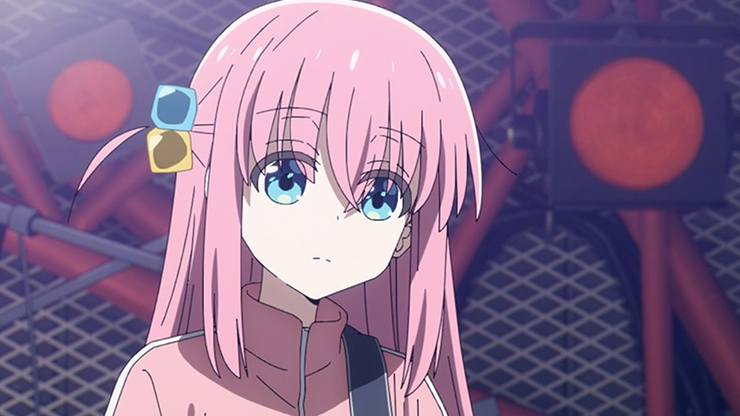 There's something mysterious about combining cute girls and music that create great anime: K-on! Sound Euphonium, and from this season, Bocchi the Rock!
Bocchi the Rock was an anime that I didn't plan on watching this season, but as I keep hearing about it week after week, I decided to give it a shot. And what I found was an endearing story about an introverted Rockstar, who's trying her best to be, a better version of herself.
Hitori wants to change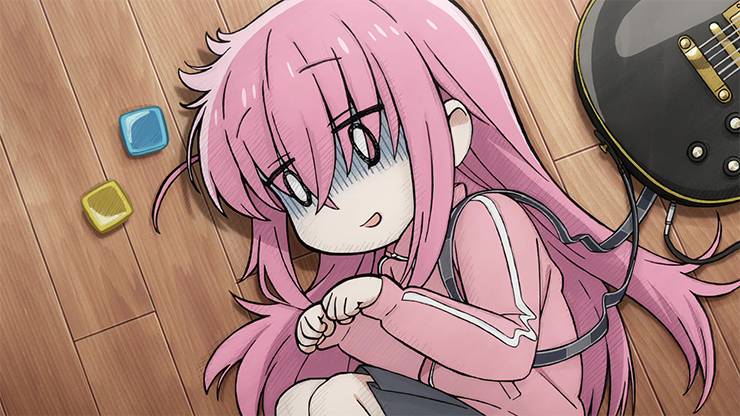 Bocchi the Rock is about Hitori, a high school girl with social anxiety. One way or another, she grew up with a shyness and introversion that makes it difficult for her to make friends. And so, she learns how to play the guitar, in hopes that someone would reach out to her.
But, no one ever does. And well, she's not going to initiate the talking herself. She's too scared. And every time she tries, she's haunted by her past failures. Social anxiety, after all, is one of those things you can't just improve by yourself – you have to talk to people. From a chance encounter, Hitori meets Nijika.
A senpai from another school who just so happens to be looking for a new guitarist. As an extroverted person with maxed out charisma, Nijika instantly adopts Hitori and welcomes her as a member of her band.
The rest of the main cast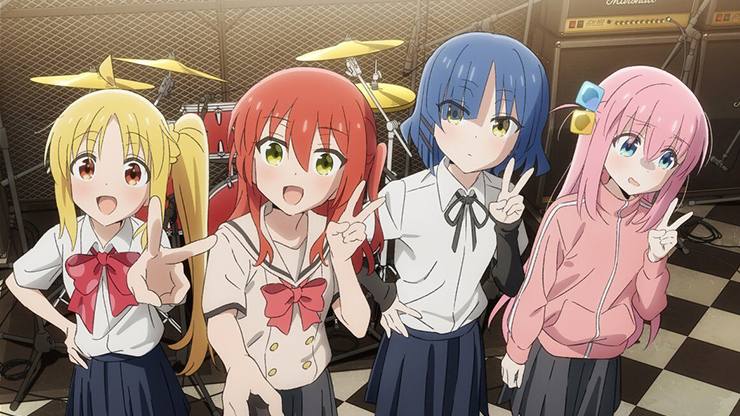 As the leader of the band, Nijika is the sweet, sociable, senpai with big dreams and aspirations. She plays the drums. There's Ryo. Calm, cool, and blunt – she's not very expressive, but she has an outrageous amount of confidence as the most experienced member of the band. She plays the bass guitar.
And lastly there's Kita. Very energetic and upbeat, she joined the band with impure intentions of getting closer to Ryo, who she admires for being too damn cool. Yep, there's my yuri bait. She's the vocalist. What I like the most about this cast is how sweet and honest they're with each other. There's a genuine desire to have fun and support each other as fellow bandmates and musicians.
The main focus of the story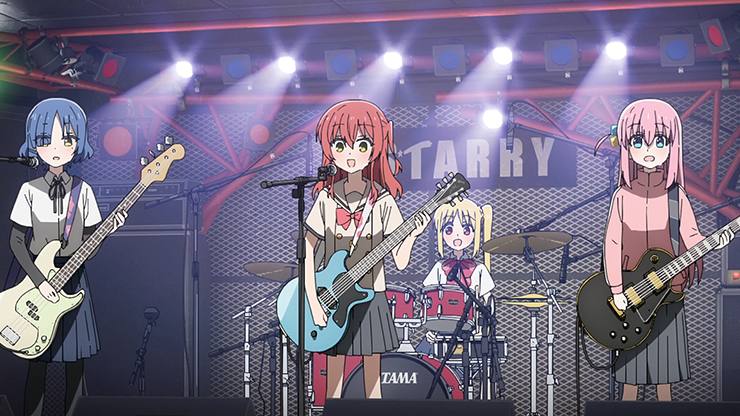 Bocchi the Rock has little to no drama. But it doesn't mean it's a boring slice of life. What drives the plot forward is their desire to become a legitimate band and, Hitori's journey to better herself. Most of the conflict in each episode is centered around Hitori. As a socially anxious person, life outside of your room is… Talking to people is nerve-wracking. Making eye contact is scary.
Hitori's social anxiety is often portrayed with self-deprecating humor and comedic misunderstandings, where she draws some insane conclusions and does strange things. Like offering to commit seppuku on stage with a guitar. Or hiding in a trash can when she's depressed. Or acting like a dog to show obedience and submission. But all her weirdness just shows how uncomfortable she is.
But despite her discomfort, she perseveres. She tries her best to confront her anxiety. And gradually, you can see her slowly start to come out of her shell. It's endearing to watch, and you can't help but root for her to finally find her confidence. And luckily, all her bandmates are very understanding and accommodating.
It's super sweet to watch them be considerate of her. If you're looking for a wholesome and hilarious coming-of-age story, then Bocchi the Rock might be the gem you're looking for.
That is it from today's post on This Anime Has An Anxious Rockstar. If you do not agree with the points in the post and have some of your own opinions, share them with us in the comments section down below. Keep visiting Animesoulking for more information about Anime and Manga.
Also, Read:
Chandan is the writer of "This Anime Has An Anxious Rockstar". Also, Connect with me on YouTube and Facebook.